There's always a first. My first Singapore Army Half-Marathon on the last day of August! Pardon for the one-month late blog entry but better than never I guess.

I wasn't intending to take part in this at all after hearing many stories from fellow runners on the bottlenecks over the past few years. However, I managed to get a last minute slot and thus, decided to proceed on the very last minute just to accompany the husband. #sweetthingsido
And so, we were out of bed by an unearthly 3am to slowly make our way to the starting line. As usual, I made it a point to follow my usual habit of wearing my running attire to bed just to cut that crucial few minutes every race morning. We arrived at 4am to a sea of reds in the dark city with colourful lights flickering on the river.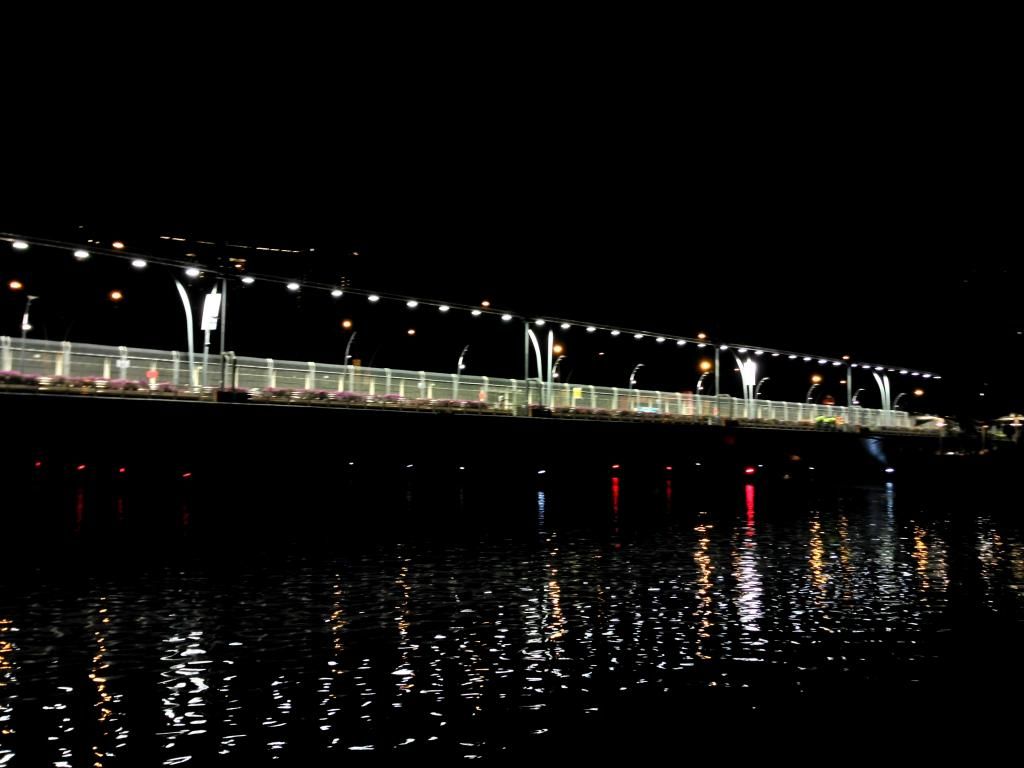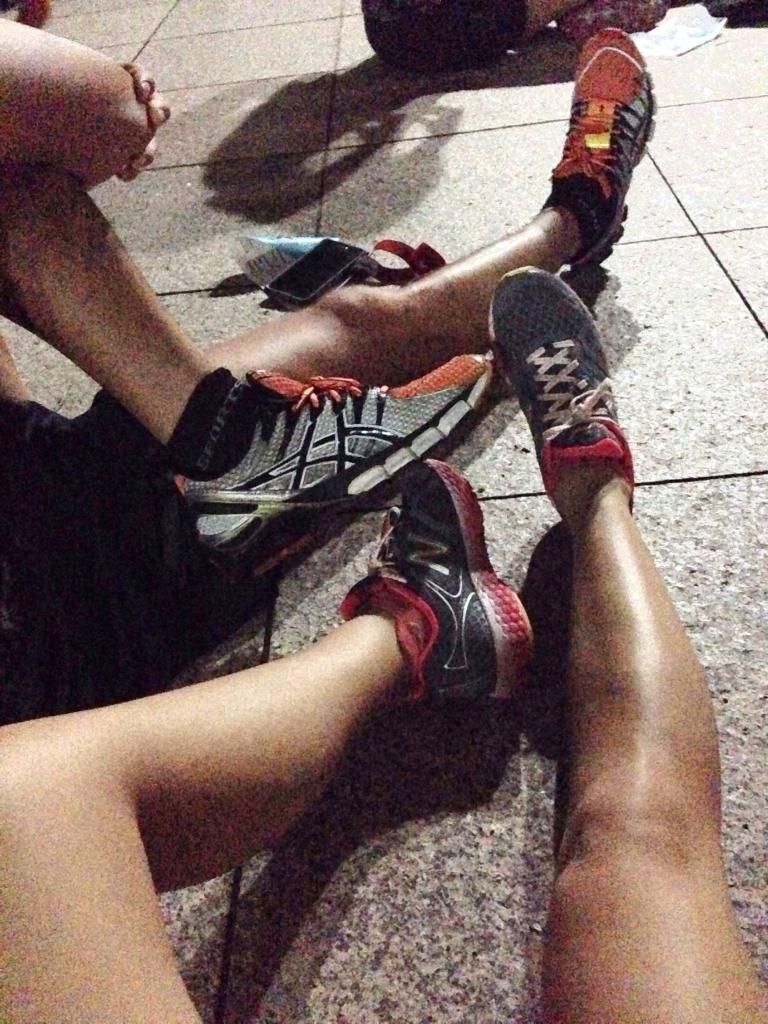 And of course, a selfie to keep ourselves awake! :)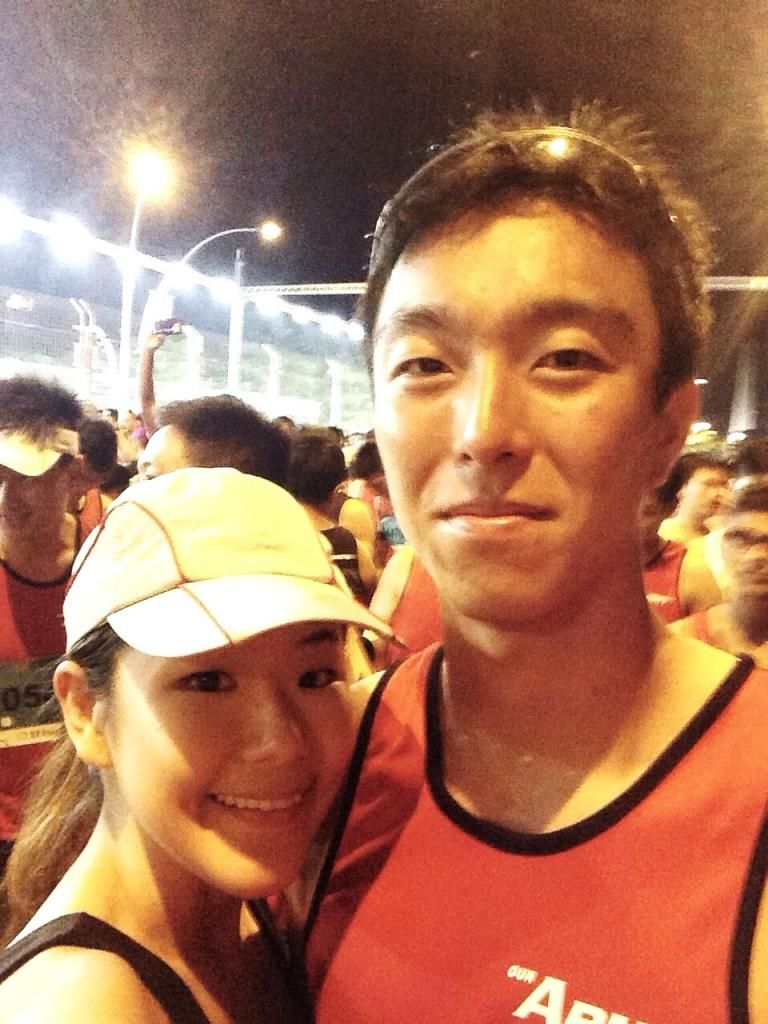 We only managed to squeeze ourselves to the centre of the crowd at the starting line and flagged off pretty late, just 15 minutes later. I guess that's a huge mistake of taking our own sweet time to do so because honestly, it's almost impossible to run with the sardine crowd along the narrow paths and jams.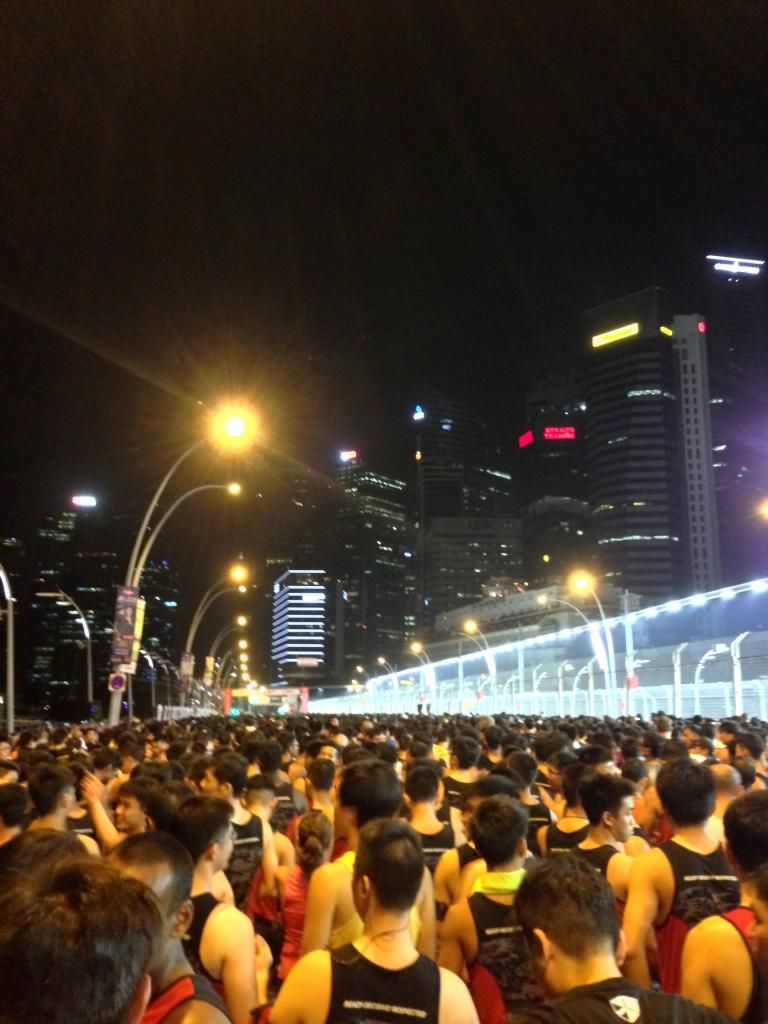 Half of the time, we were stuck in between the crowd and even at the hydration point, it was a battle worming through trying to find drinks. Thankful for the husband who always managed to spot me among all the guys and to get me drinks! We tried to run side by side but the situation just didn't permit. In the end, he decided that I should just try to run in the crowd while he will follow my pace.
Besides that, the logistics were almost flawless except for the narrow route and various points that we had to stop and wait. There were excessive mobile toilets (despite it being a 99% male race) and plenty of water points!
What an experience really for the half-marathon! Still, I'm glad that we still tried our best to run whenever we could just to cross the 21km finishing line and get away from the human traffic. I must say that squeezing through is a tougher challenge than the actual distance, to try to find space to run through and all. Something new and not even SCM can match this experience but there's always a first!
It's definitely not the "romantic" run that I imagined that morning to be but still, it was a good Sunday workout despite waking up so early that day.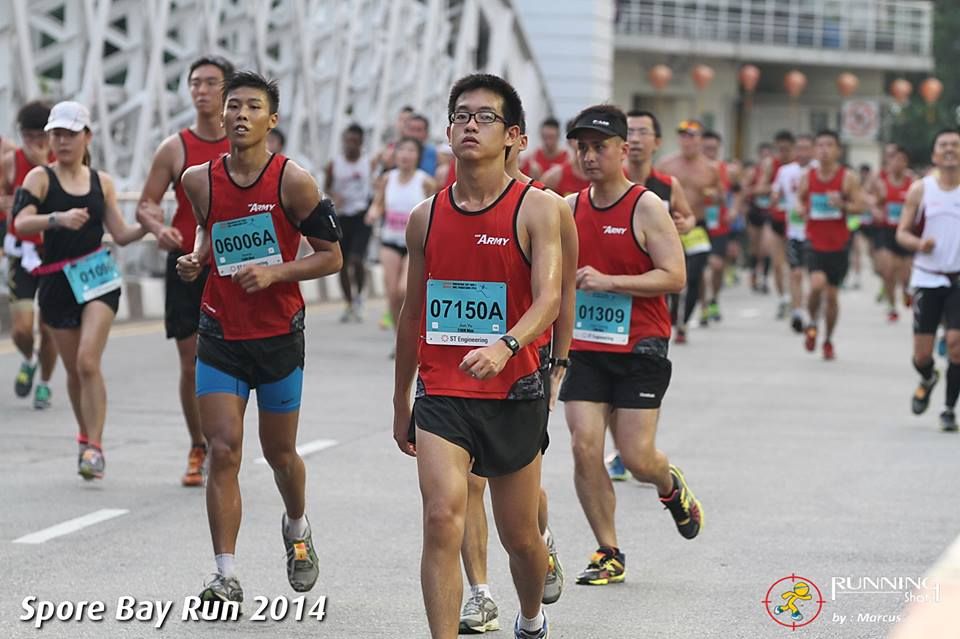 No personal best this time round with a 2 hrs 14 minutes clocked together.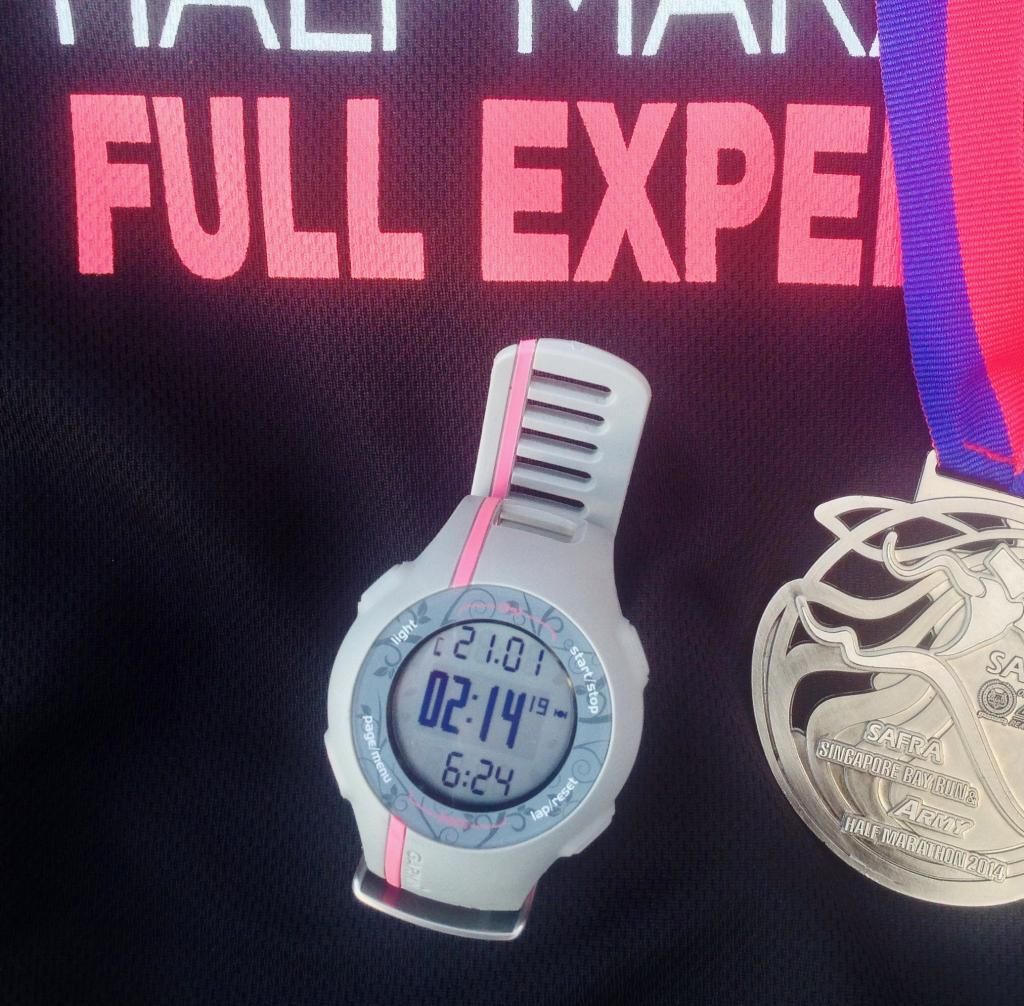 The mandatory finisher pics with friends and love!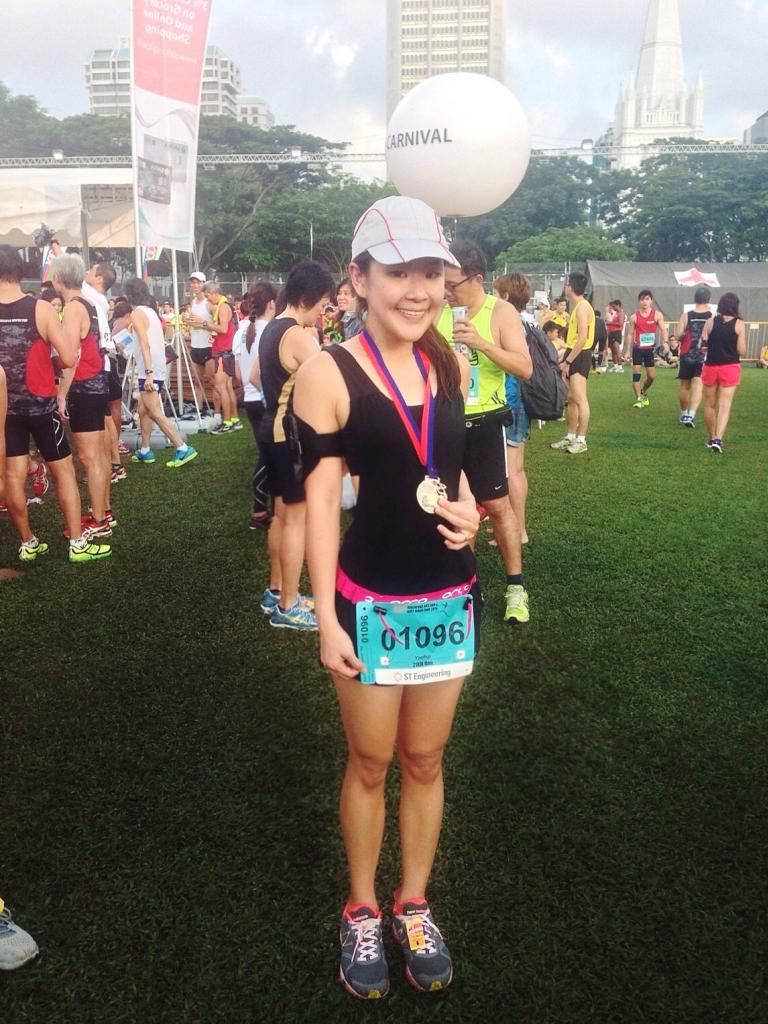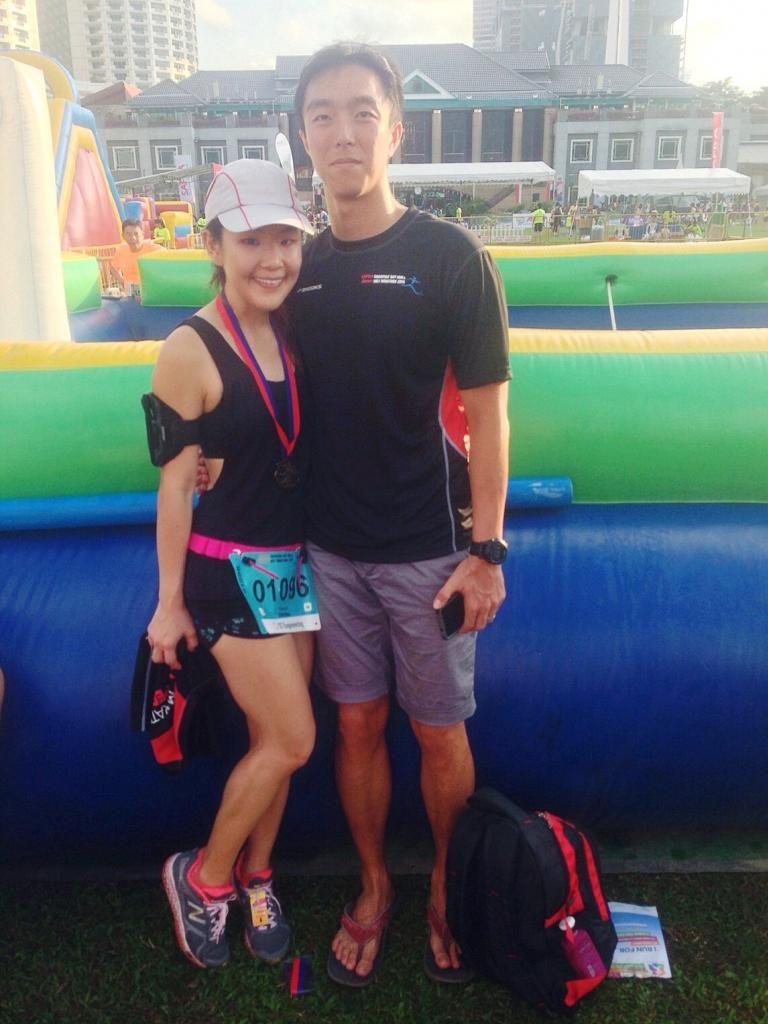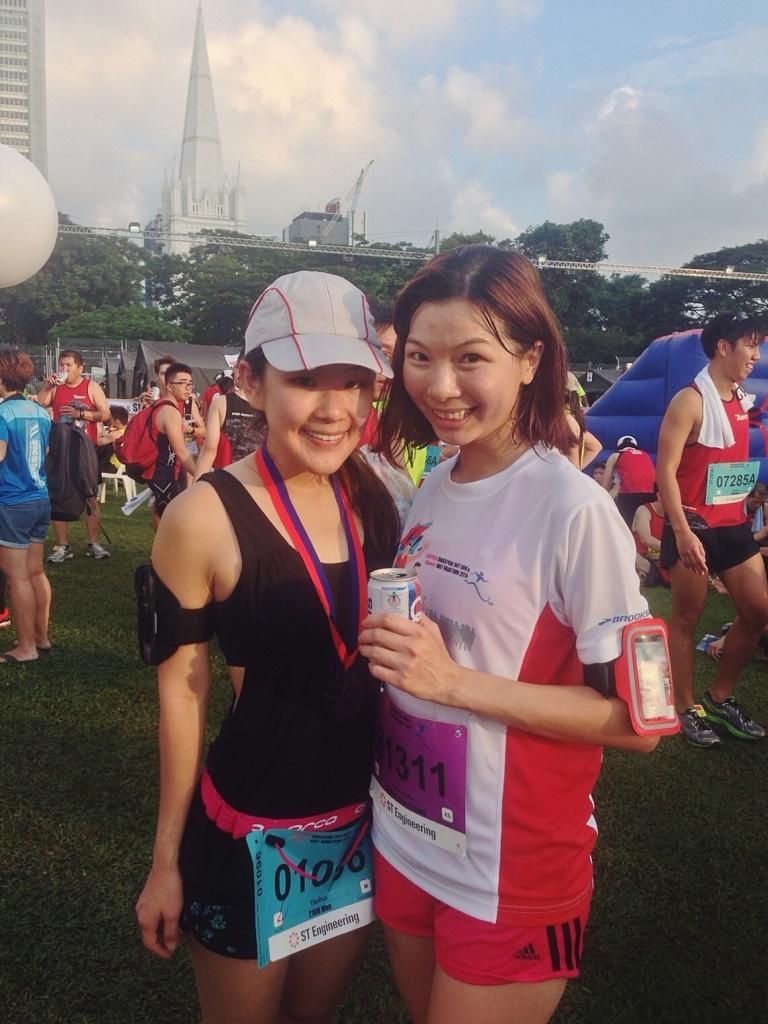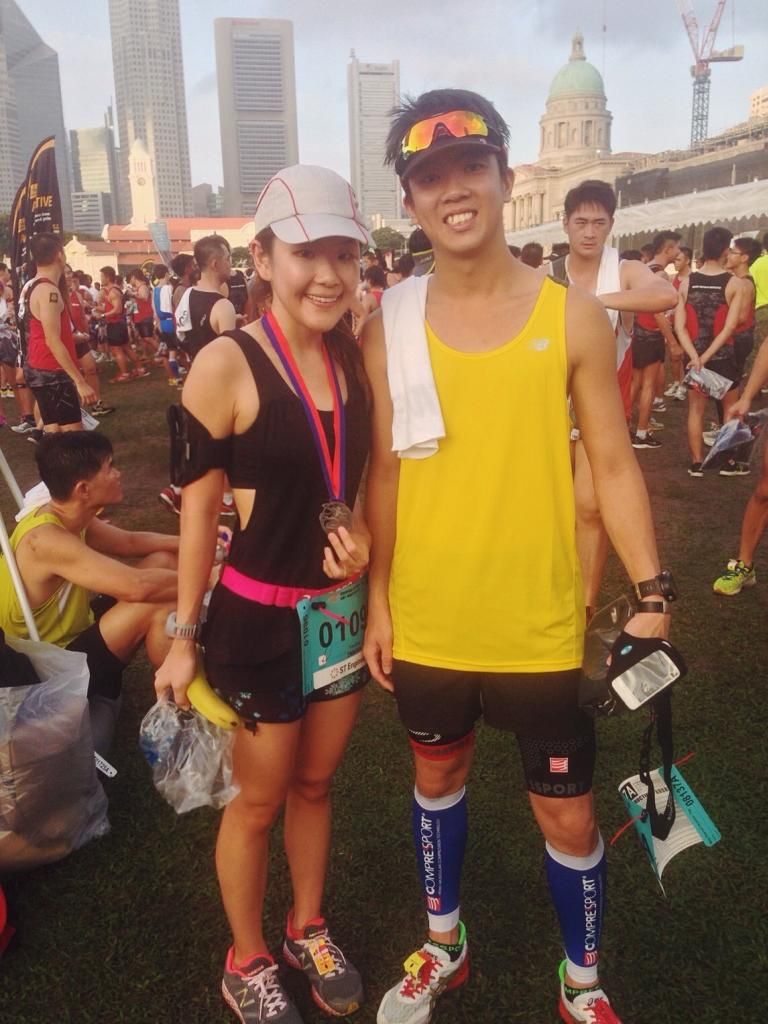 The RD gang!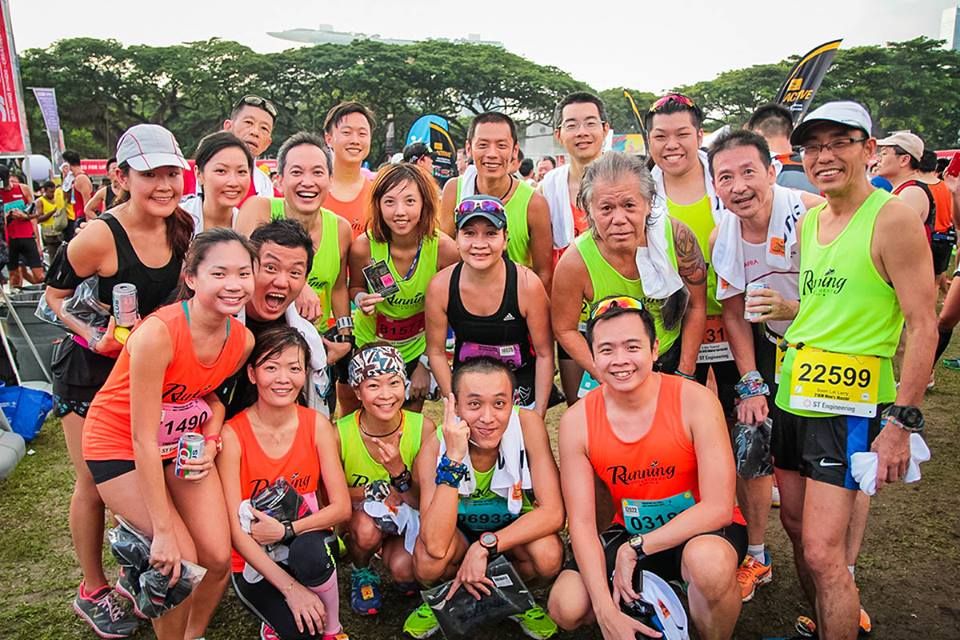 Half marathon, Full Experience.. wouldn't dare say I will be back for next year but maybe not? :)