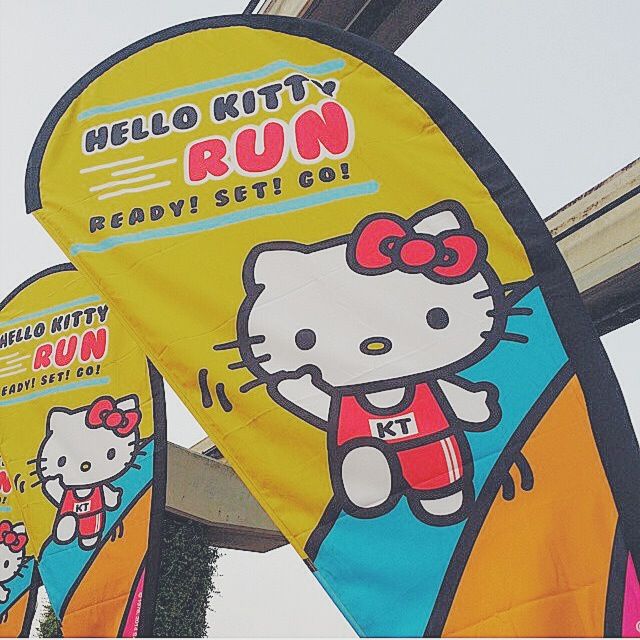 Headed for my first fun run on the first day of November for the popular
Hello Kitty Run 2014,
which was a great start to the birthday month! Personally, I'm not a fan of the character but there's no doubt about Hello Kitty's popularity in Singapore with the fun run attracting 17,000 race participants!

It was a sea of red and whites while some of them were spotted wearing related merchandises (caps, socks, shoes) on them, all out to have fun. Ultra cute!
It was an exciting affair at the start of the race, with everyone being flagged off for the 5km run by Hello Kitty and Dear Daniel at 8am. Before the flag-off, a birthday surprise was sprung for Hello Kitty's mega 40th birthday. It comprised of a bouquet of flowers presented by Dear Daniel, 33 inch cupcake and a birthday song which were sung by all the race participants!
Actual distance was actually shorter than 5km, about 4km from Vivo City all the way to Sentosa. It's a pity that the weather didn't show mercy that morning with the unexpected heavy rain approaching within the next 45 minutes. And that ruined some of the experiences for the participants, especially for those flagging off slightly later who were caught in the rain. The situation became rather chaotic which I thought could have been better handled if there were clearer communication (either conveyed by the emcee OR via smses instead of Facebooks statuses). Still, it was a fun affair worming through Sentosa with thousands of participants.
The Hello Kitty Beach Party post race was filled with a flurry of activities: a live band performance by Shili and Adi, a fashion show featuring Hello Kitty themed apparels, sand-castle building.
We were handed the super kawaii Hello Kitty medal at the end of our fun walk and that piece is an important piece to the Hello Kitty fans' ever-growing collection. For participants who did not managed to get that due to the rain, you can email to the organisers!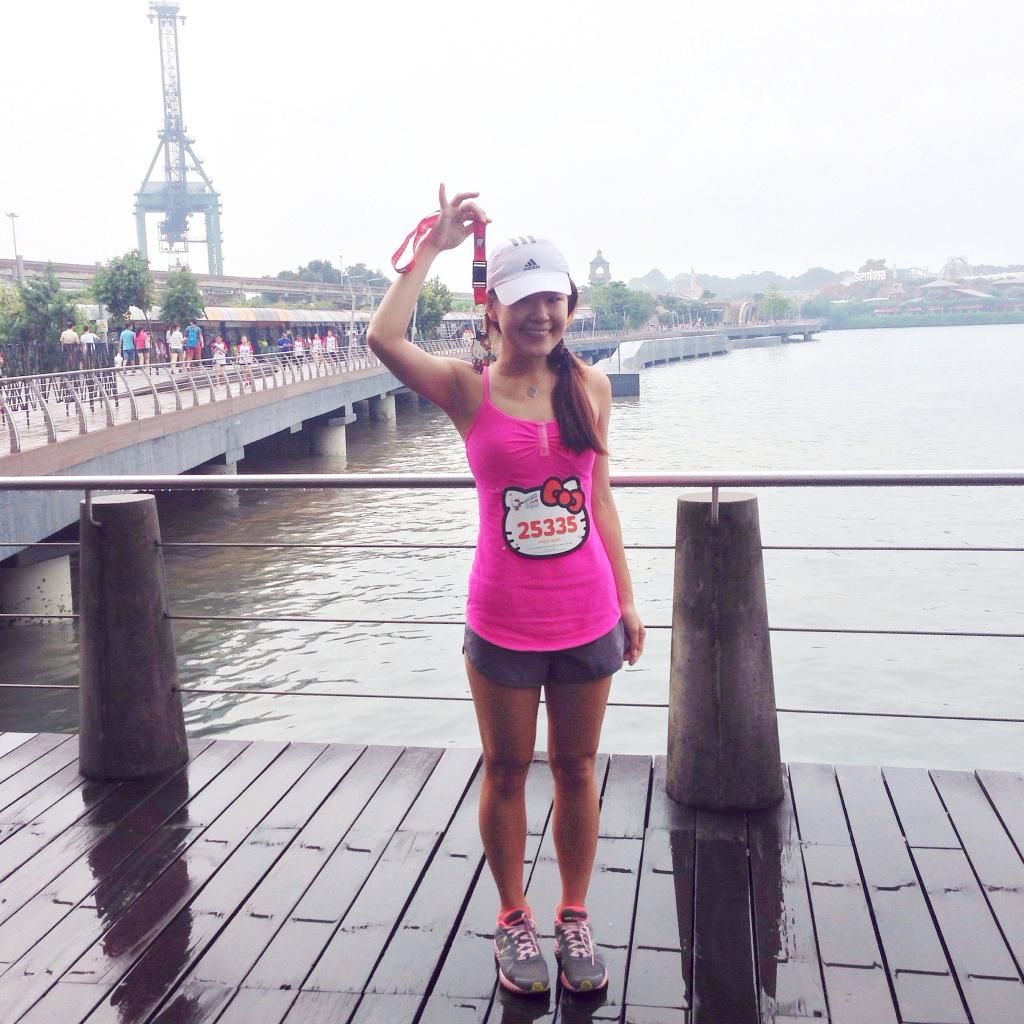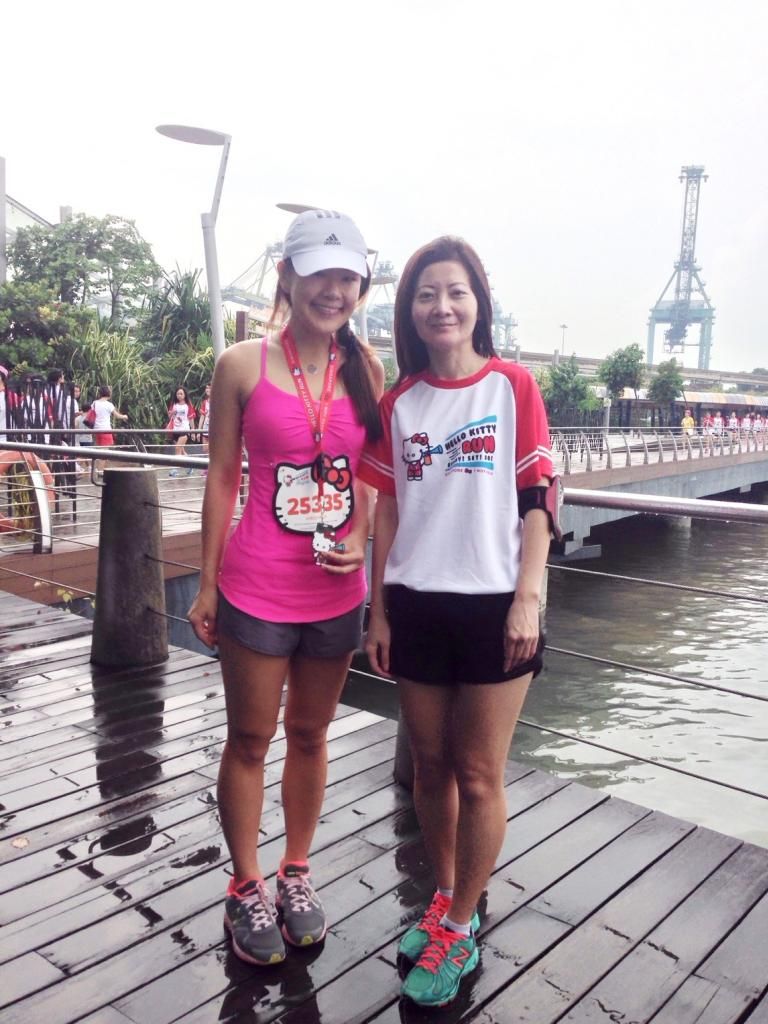 Despite the rain, it was a good walk that morning and bonding (plus yummy brunch!) with the friends. The e-certificate can be downloaded from the website
here
as well.
And happy 40th birthday to Hello Kitty, the most popular character in Singapore!!!
Special thanks to SPRG for the race invite.