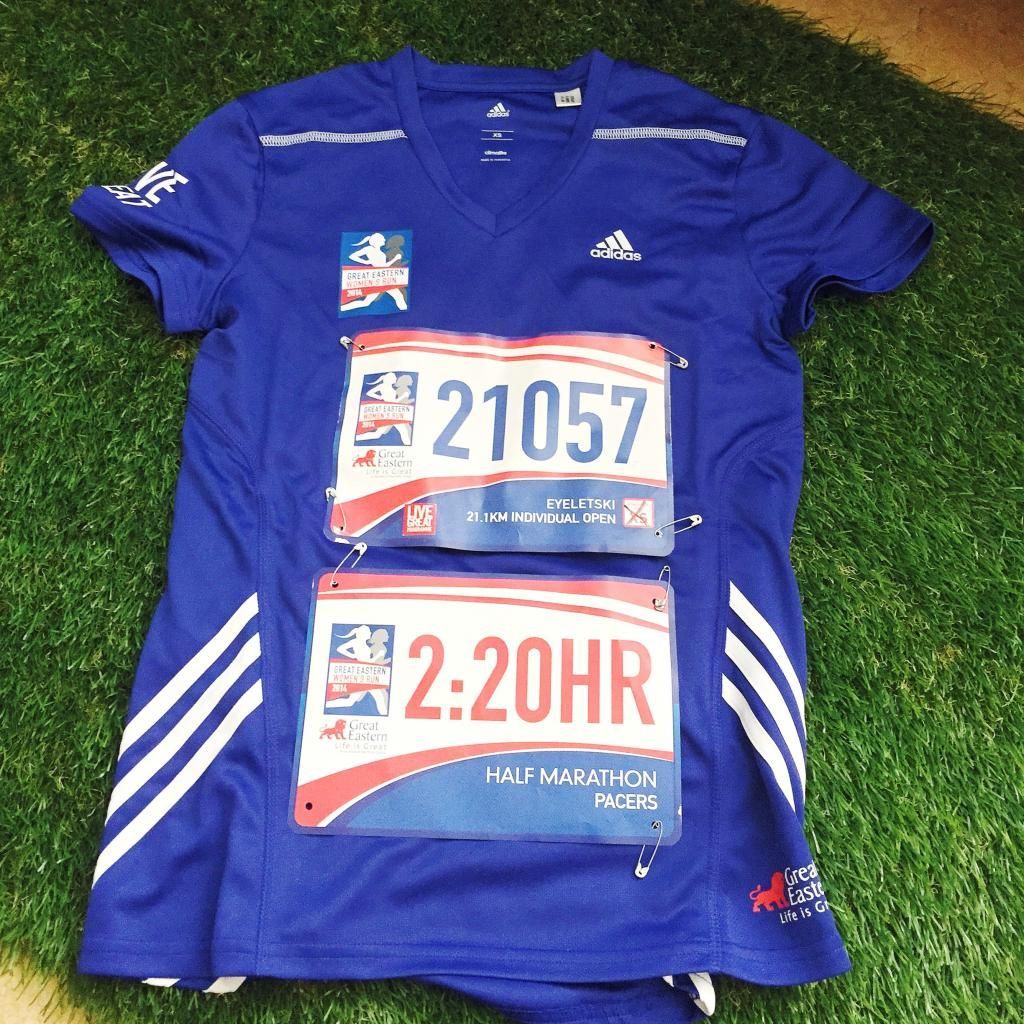 Throwback to the fantastic pacing experience at
Great Eastern Women Run 2014
on 9 November 2014.
It was definitely one of the most amazing race experience that morning that I will look back fondly in future.
We ran in the rain with thousands of ladies who pounded pavements, stepped on puddles and conquered slopes.
One thing in common, noone gave up at any point and we crossed the finishing line strongly!
That morning at 3am gave me a panic attack really and I woke up with terrible cramps after the last 12 hours of running house errands. It didn't helped that I had carelessly left my race bib at HOME and only realised it half-way in the car! Thankfully, the cab driver drove like a F1 driver and I made it in time with the team.
The colourful balloons were a happy sight at 4.15am with the joyful atmosphere. Tied the balloons snugly to our backs and we were all ready to RUN!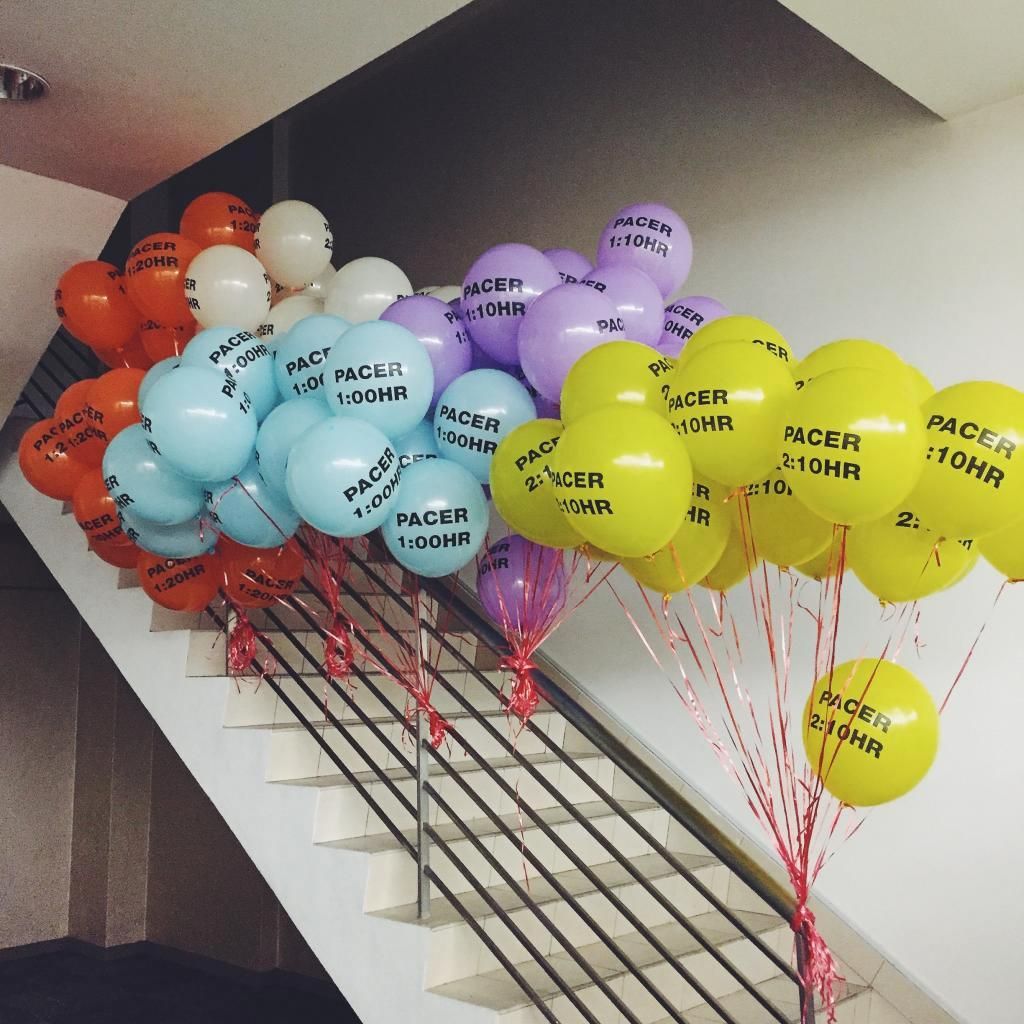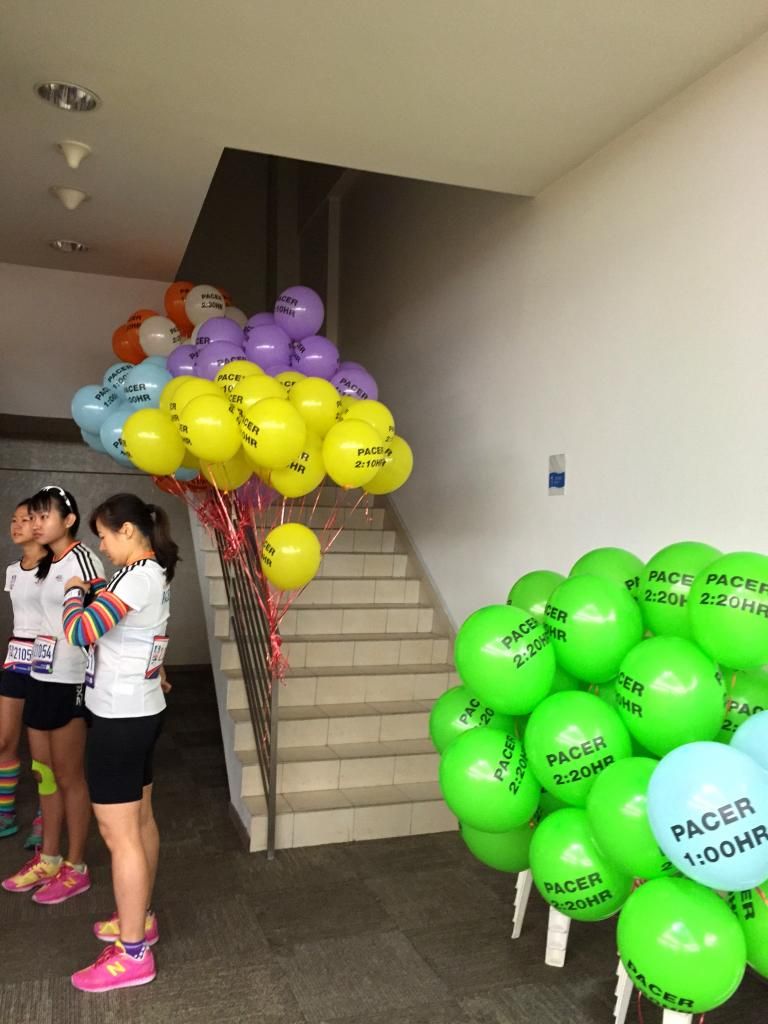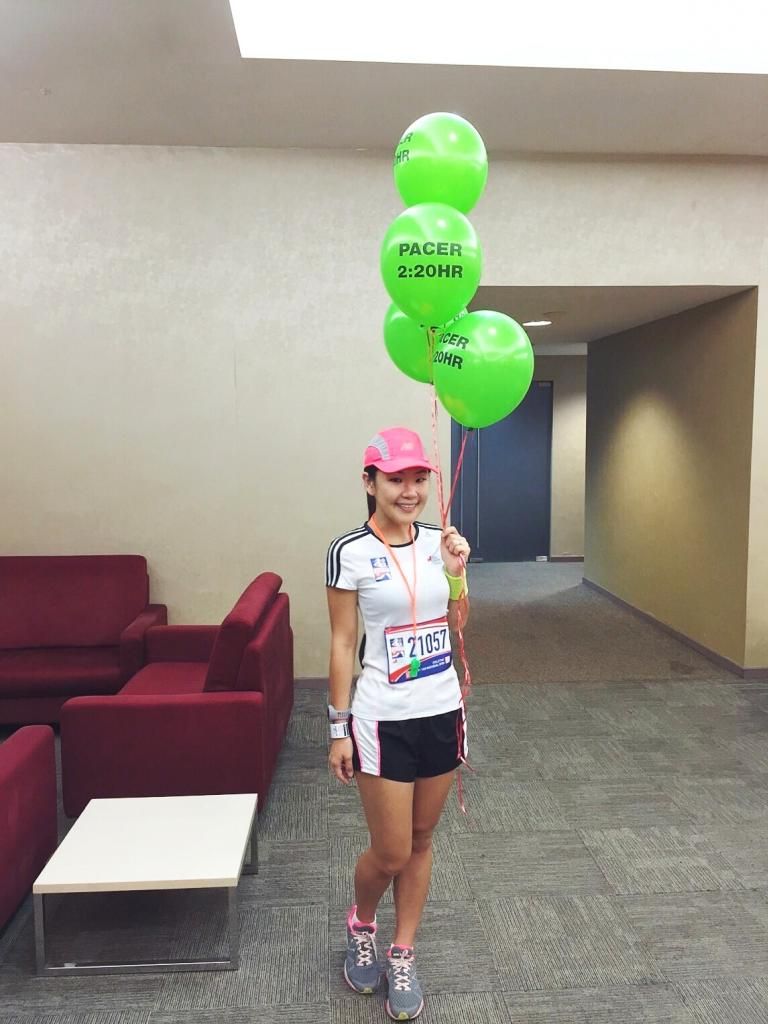 The 2:20 team before the race! (credits of pics to running department)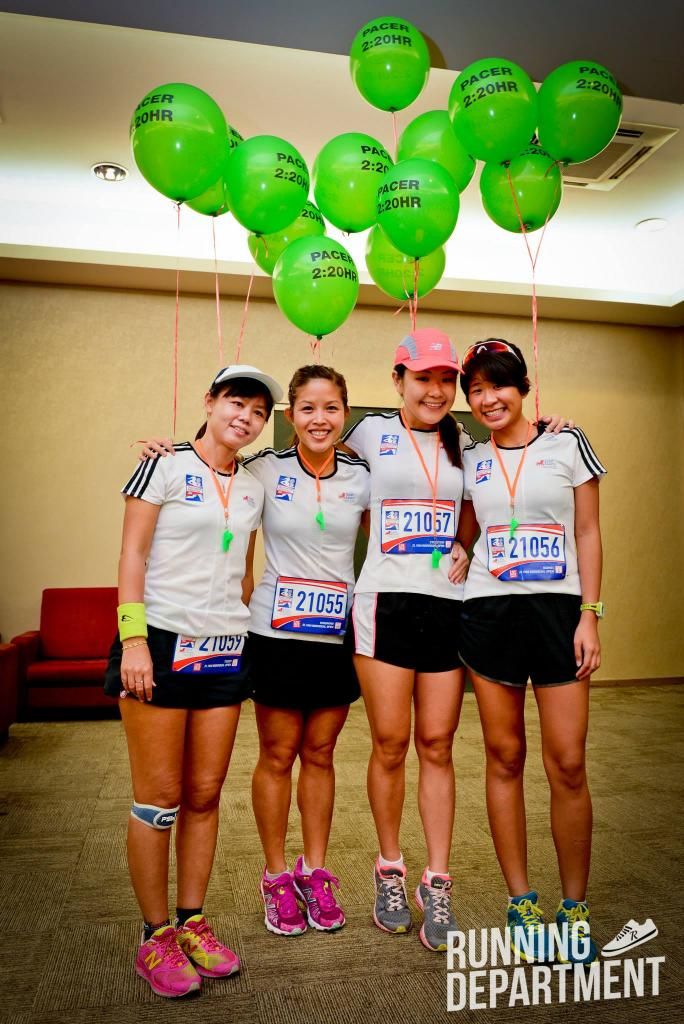 We headed to starting line and were surrounded by enthusiastic ladies despite the incoming rain. 5.30am seems like forever with the rain getting into our eyes and the helium balloons could not fly.. but we were all so excited to start running and complete the distance! :)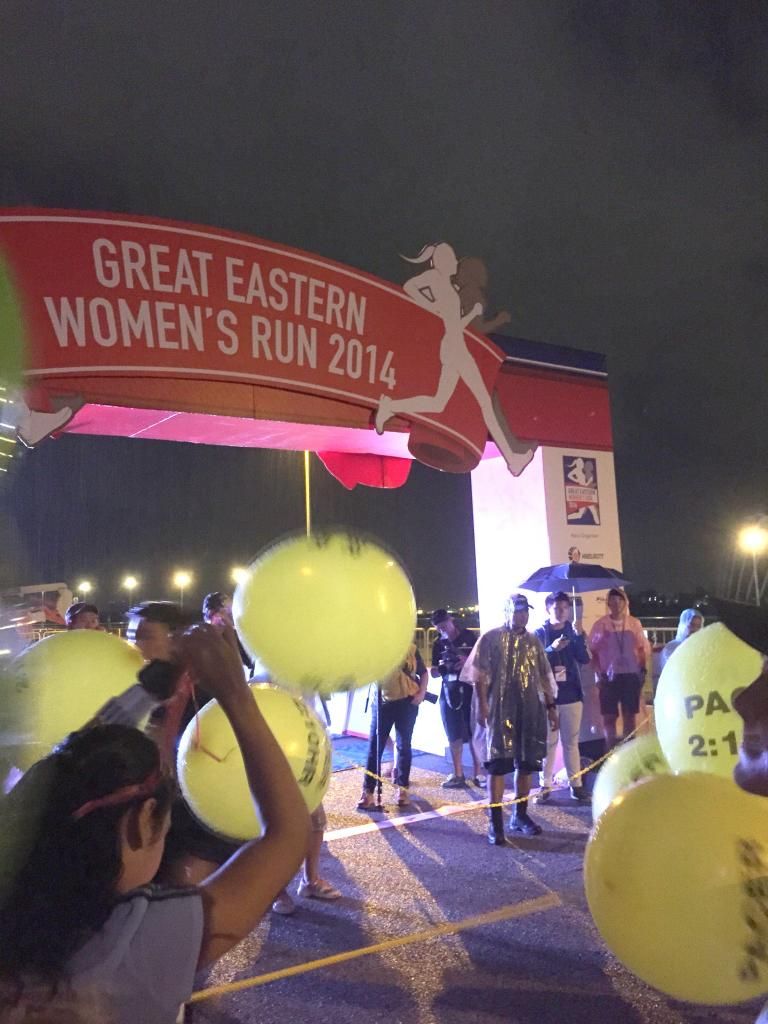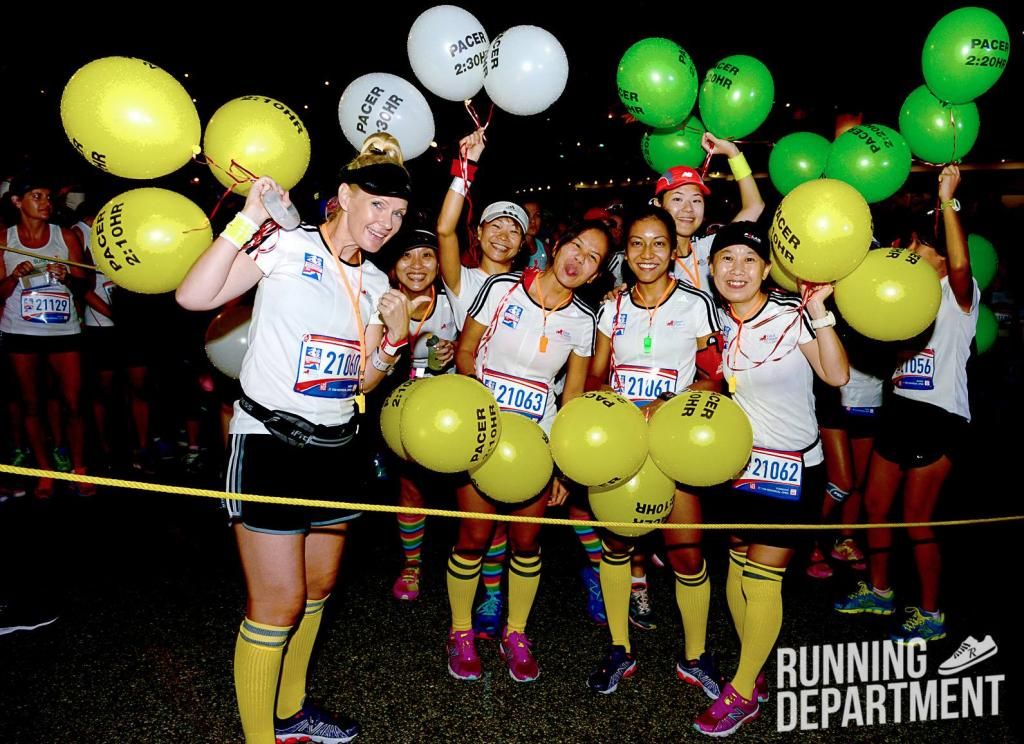 FLAG-OFF!
It was a happy sight seeing so many ladies running together which distracted me from the horrible stomach cramps and made everything worth it. Some of them were in colourful costumes as well which was a feast for the eyes.
The run felt pretty different from the last twelve weeks of training at ECP. It was a continued process of trying to maintain at a constant pace with the team to keep to our split timings on our wrists and trying hard not to be distracted by external factors like the crowd, narrow path at certain points etc. I was constantly reminded that we were not running our own races or going for our pbs, but running together as a team to achieve our targeted timing so others could follow.
We took turns to lead every 5km and to go for our water breaks. Soon, we passed the 10km mark and it was another half more to go! Despite the rather heavy rain that lasted for more than 2 hours, it didn't dampened any of our moods at all. We did what we can to cheer the others on and gave our high-fives!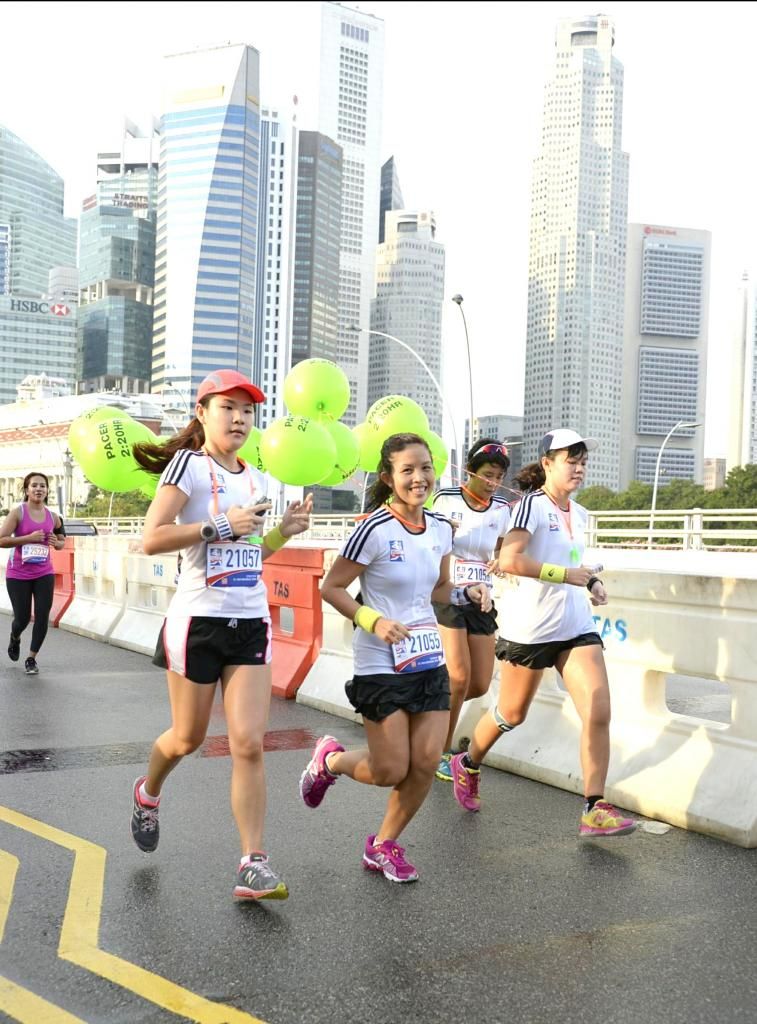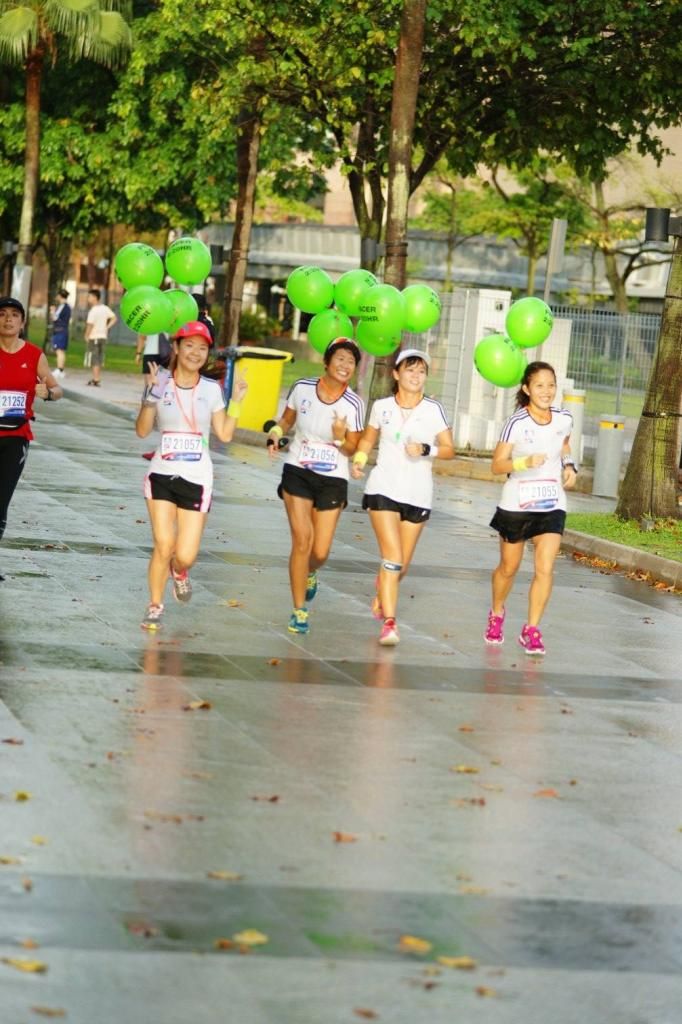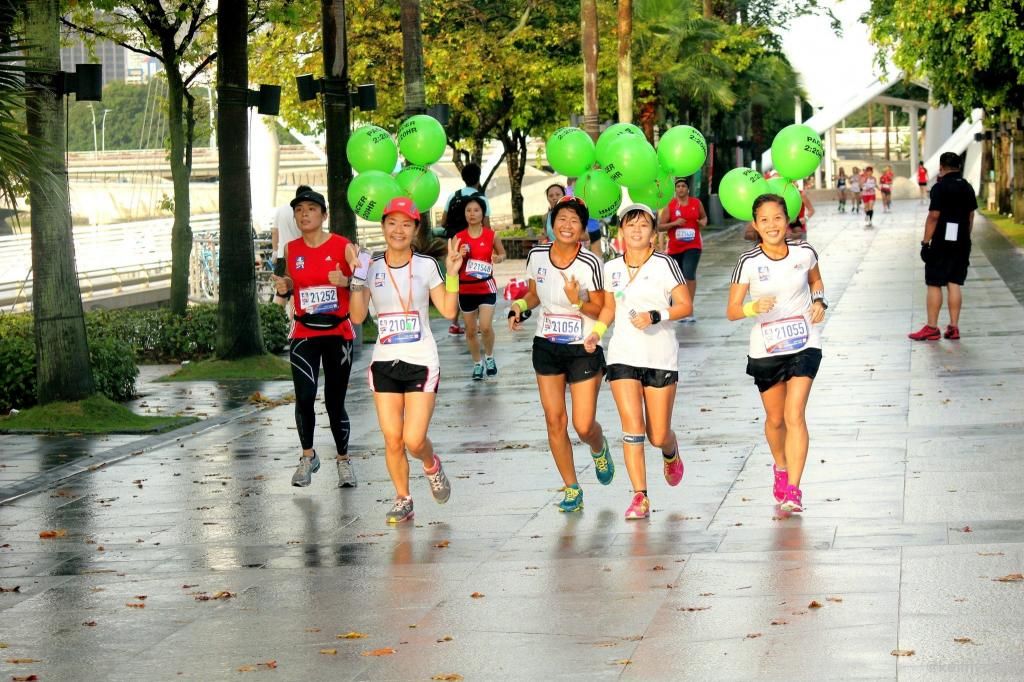 A big thank you to the awesome Running Department support crew for supporting us physically with their loud cheers, food, coke, gummy bears etc. Not forgetting waking up so early on a Sunday morning just for us ladies and also, the roses at the finishing line!
The last 500m before crossing the finishing line hand-in-hand.. WE DID IT!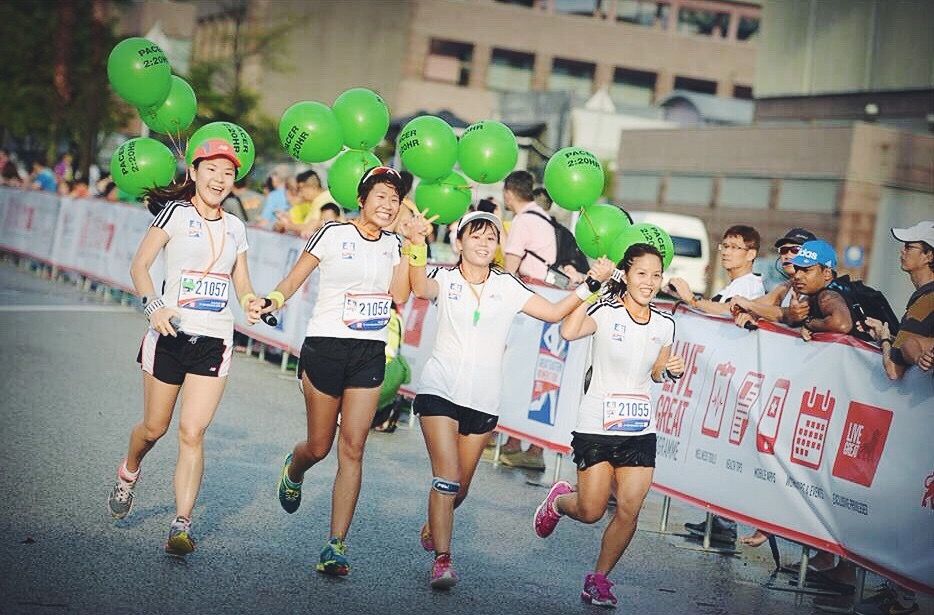 Credits of running pics to GEWR, Run Society, Running Kaki, Running Shots.
Mission accomplished. 2:18!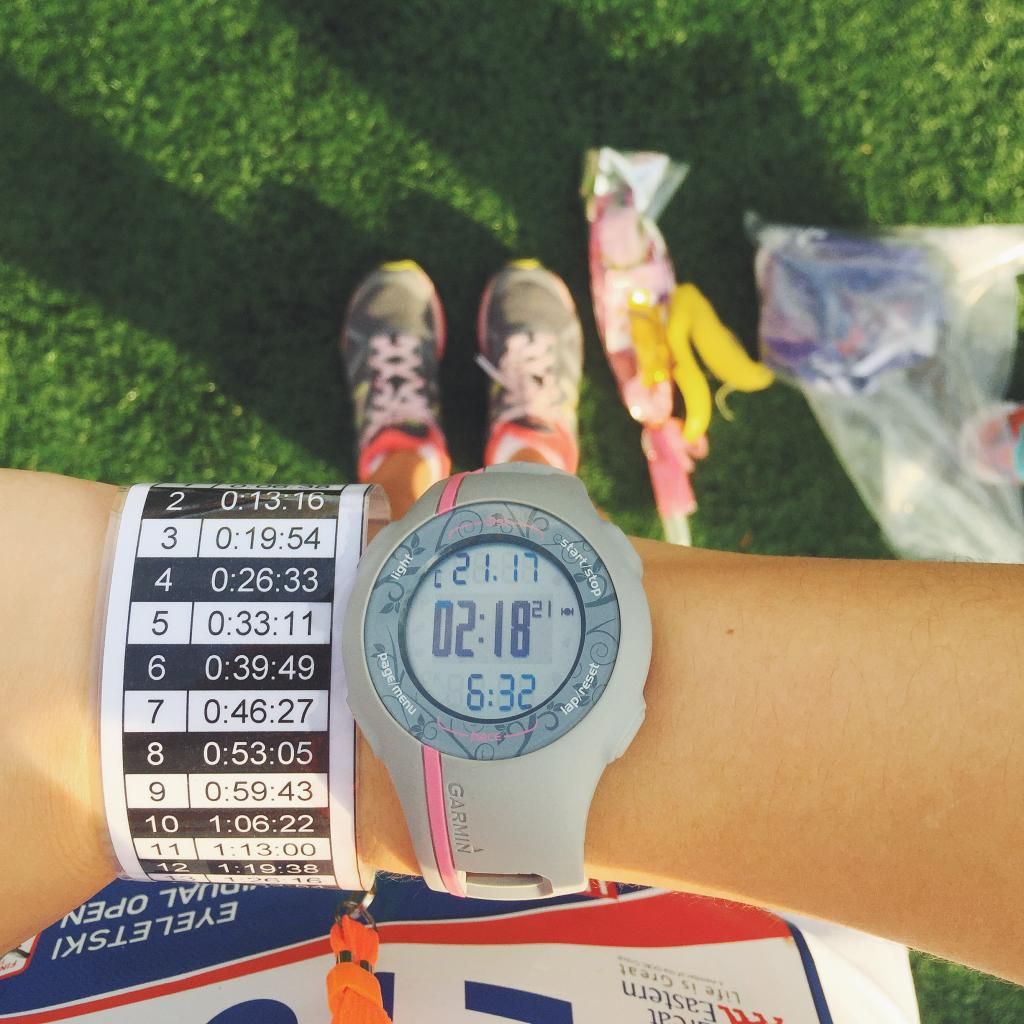 group pic!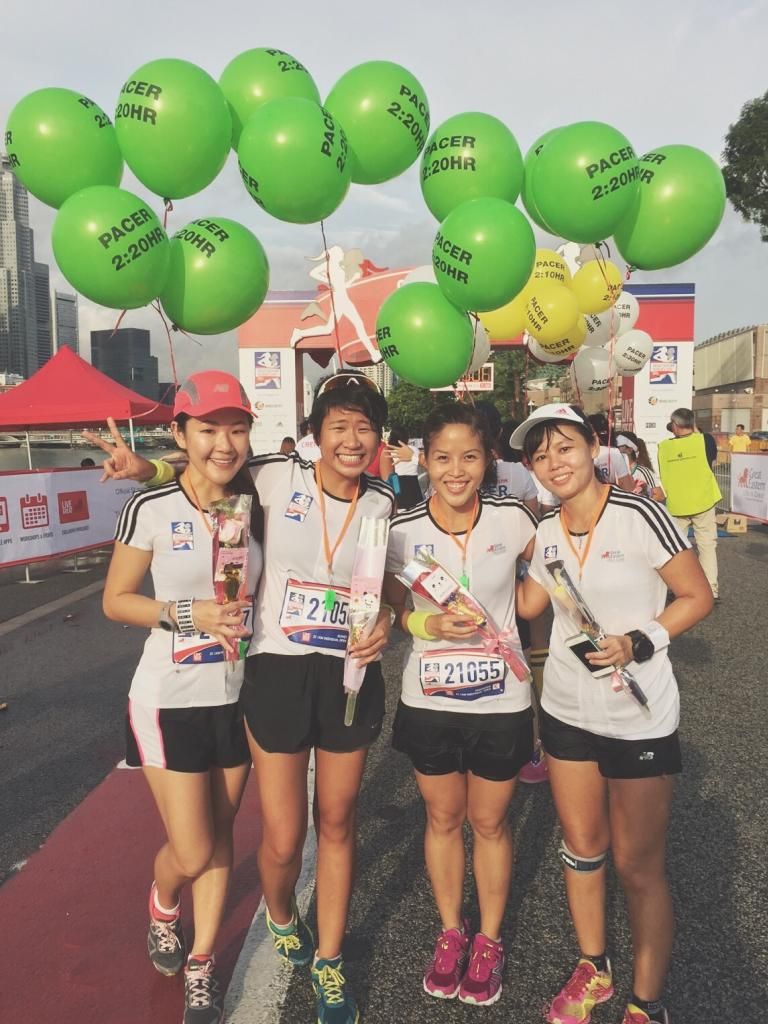 Now, our turn to cheer the other ladies on!! It was a priceless sight seeing all the glowy faces & open arms of all the ladies who have pressed on and crossed the finishing line with their own efforts!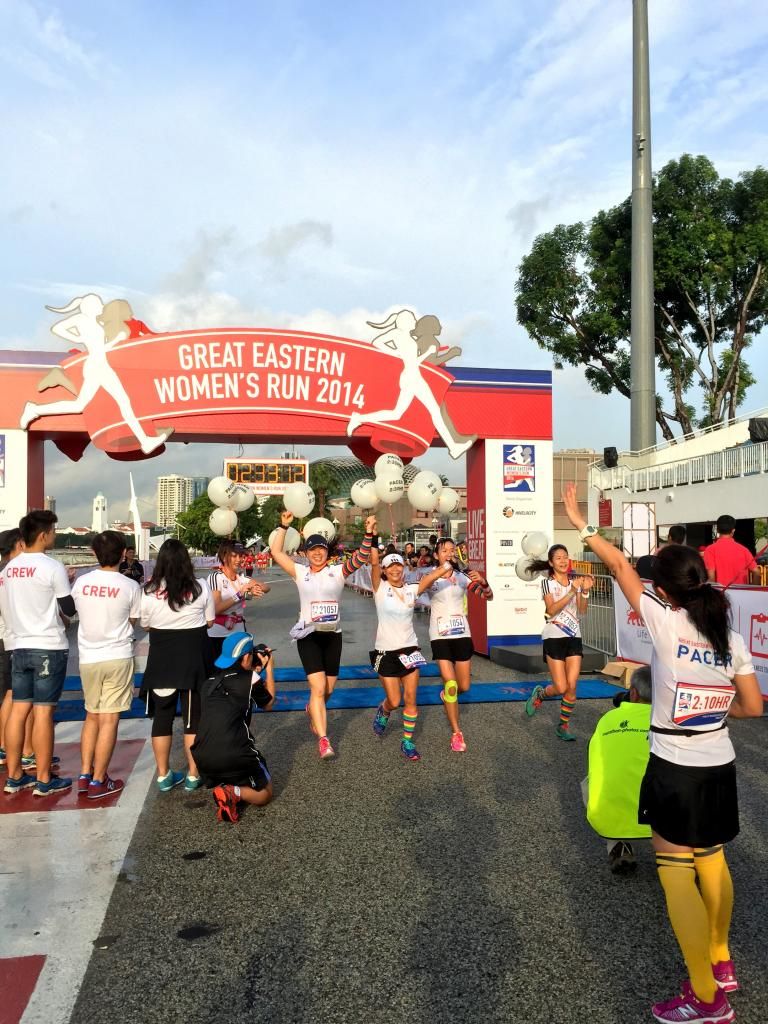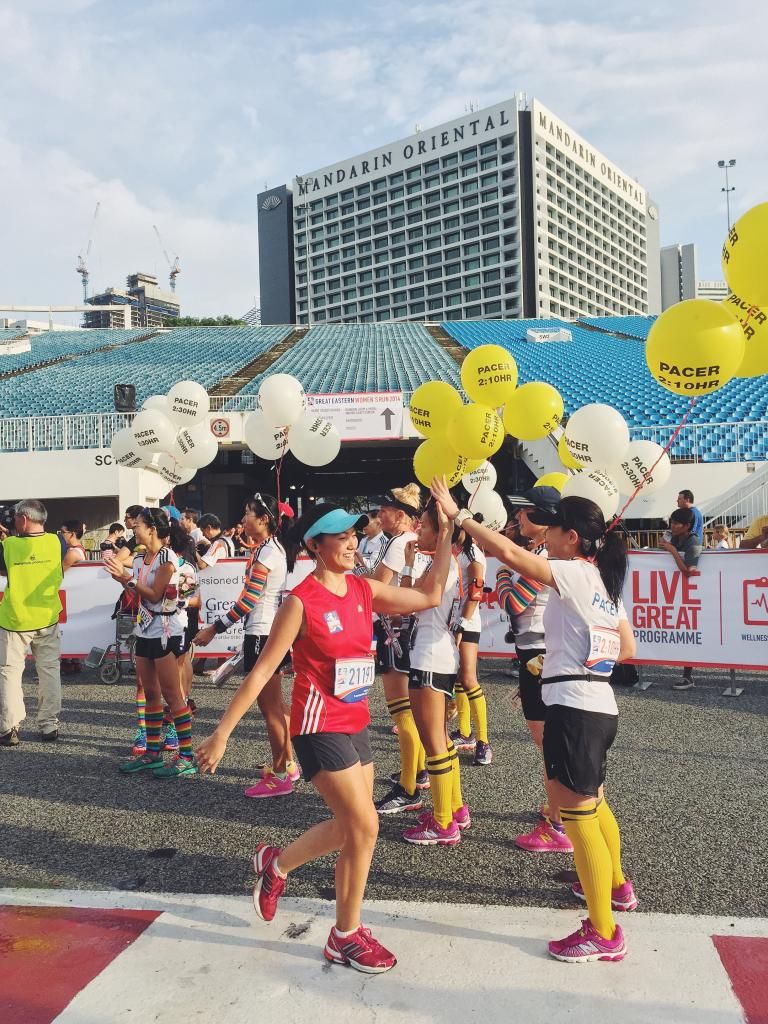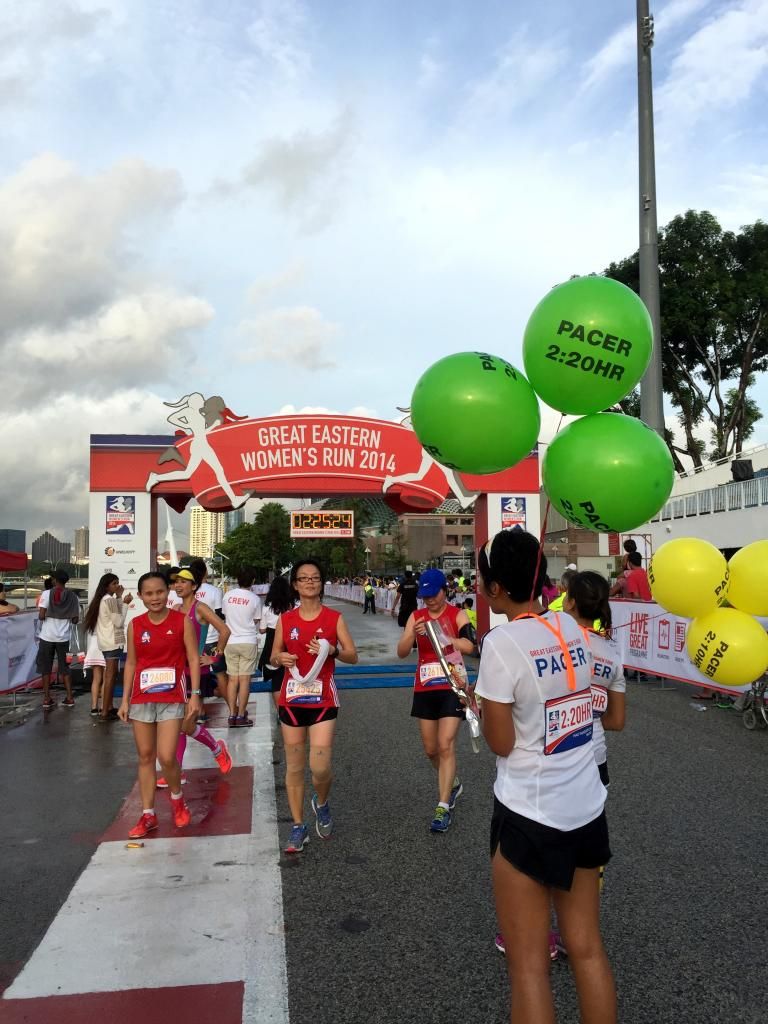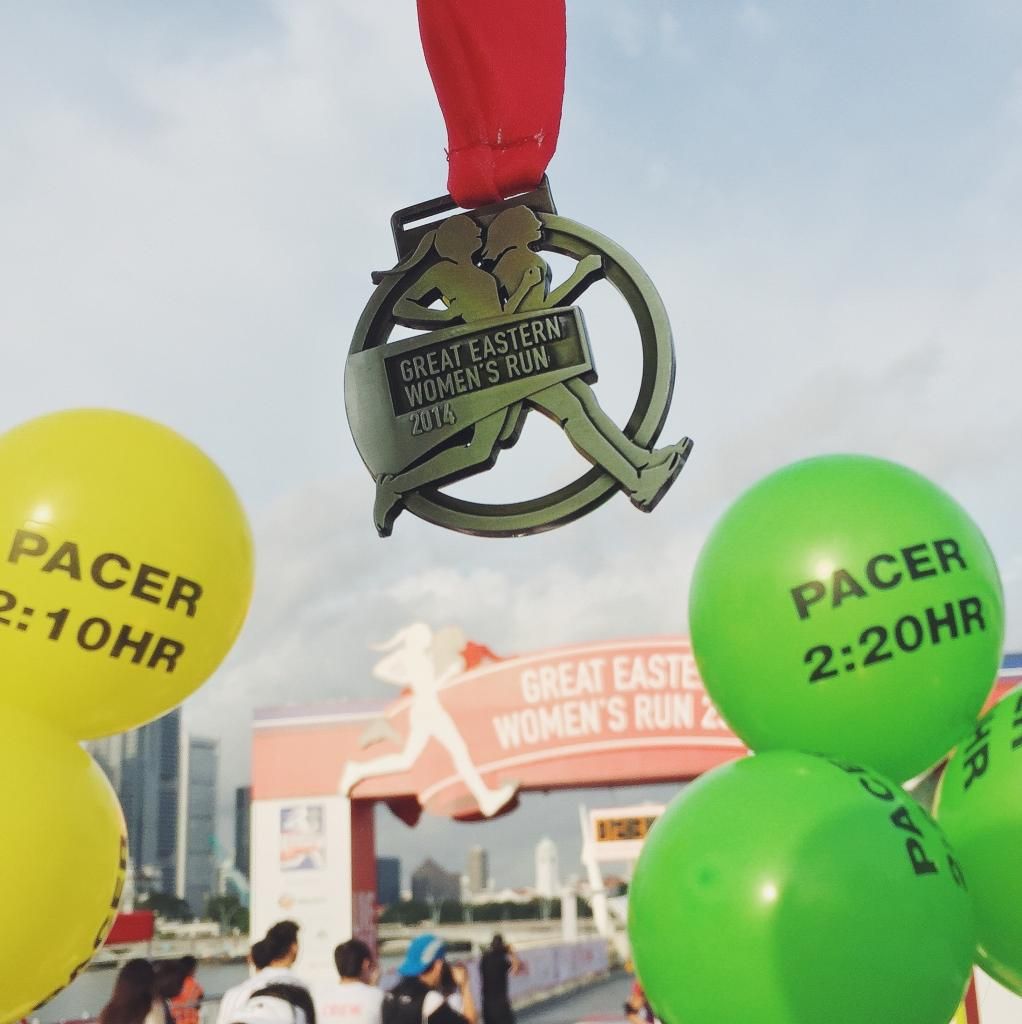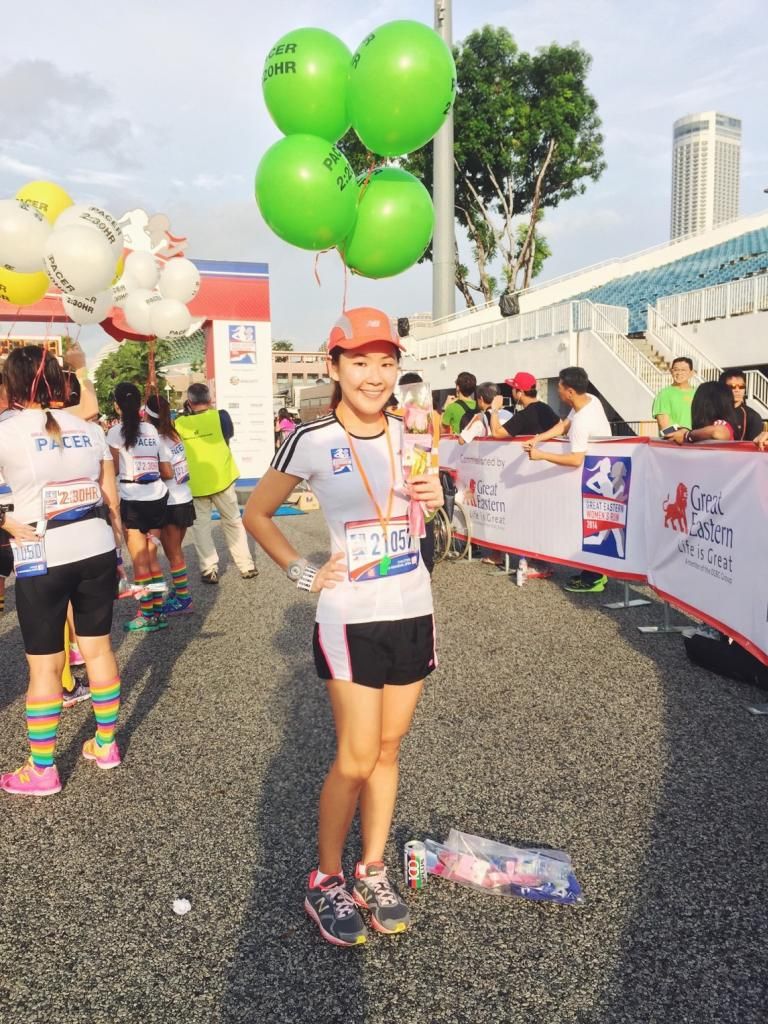 Shoe-fies with the ladies!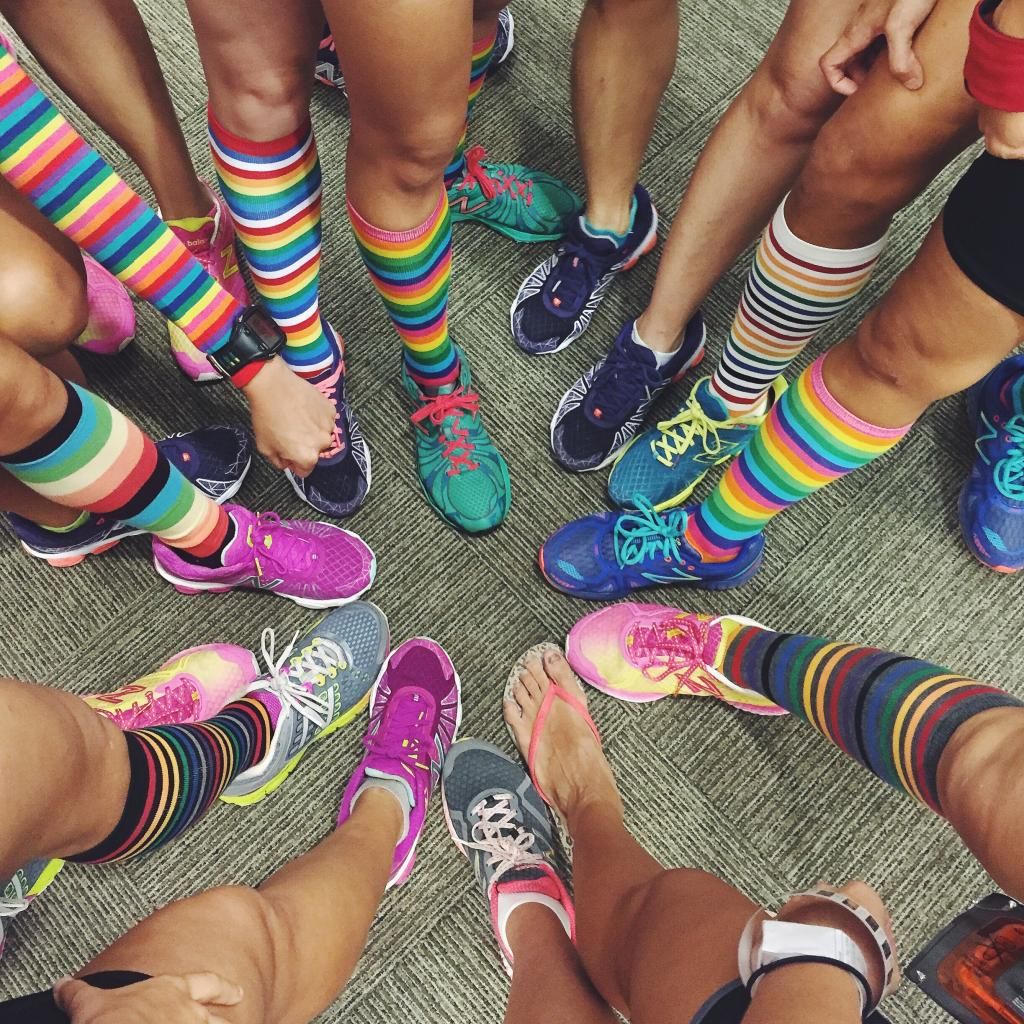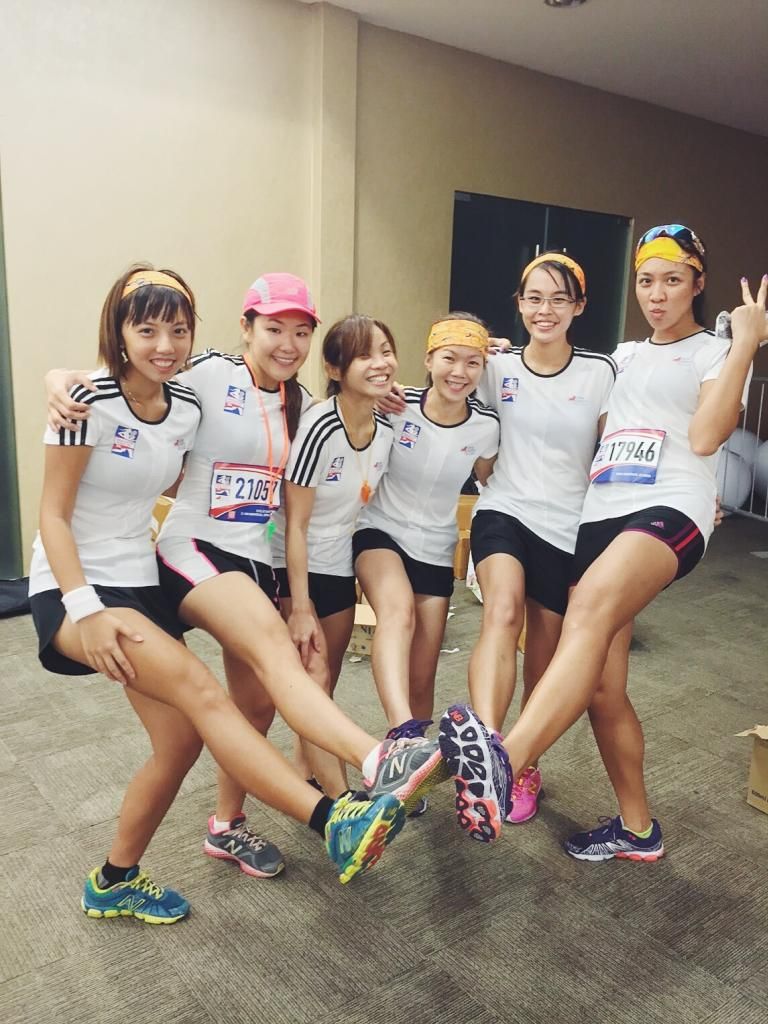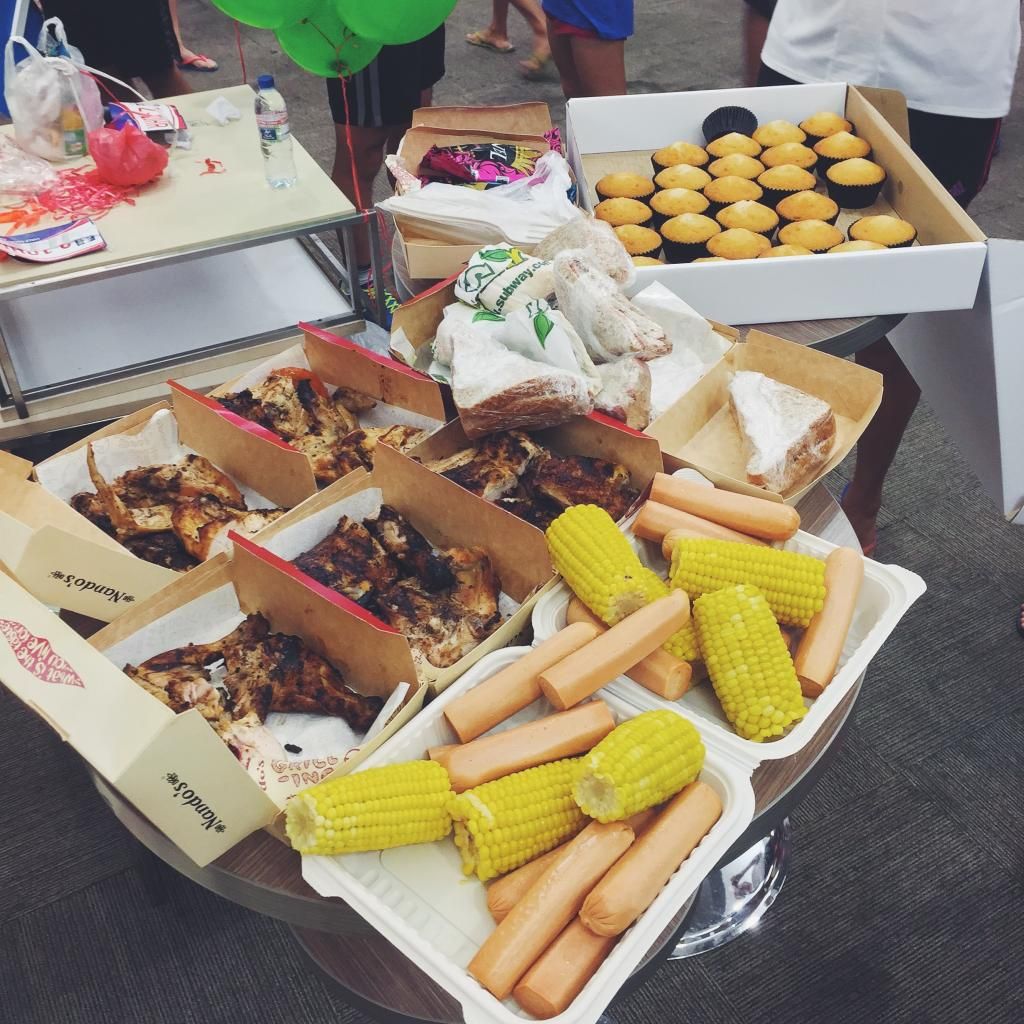 With my sister who did her 10km whee!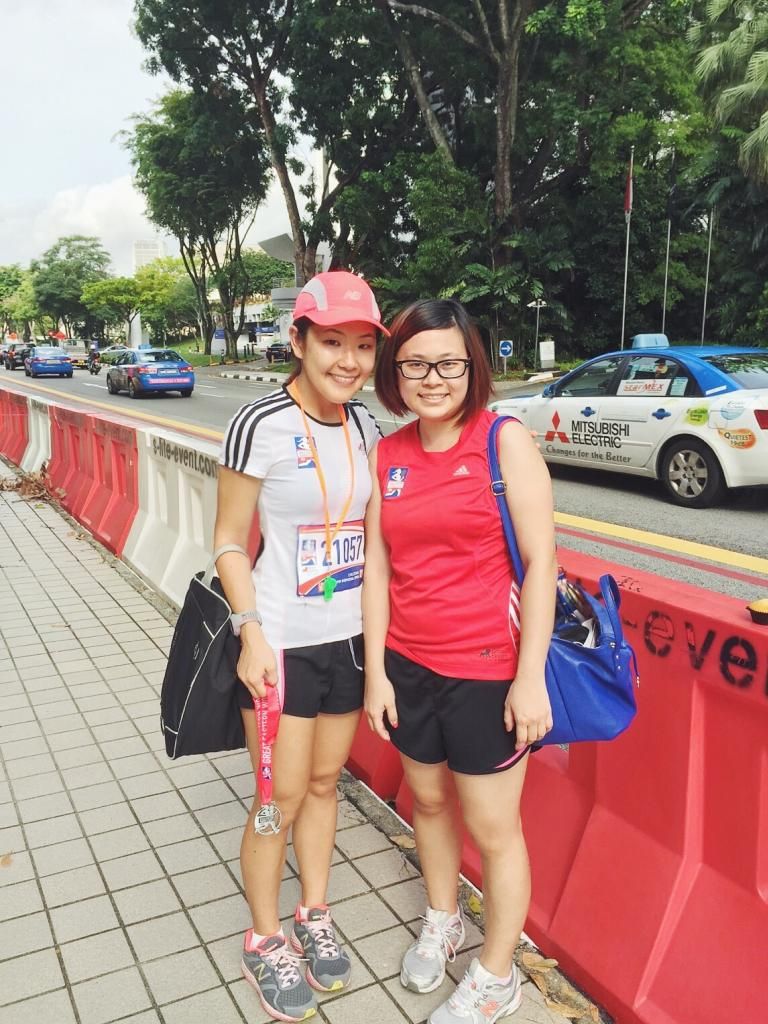 Thank you for running with all of us at the race, we hope that we have helped you guys in one way or another.
My virgin pacing experience has been an awesome one, all thanks to the wonderful team-mates and RD for making it possible. All the trainings were all worth it, knowing that you did make a difference and seeing the delighted faces at the race.
And once again, thank you for the amazing experience #gewr2014 and reinforcing my addiction for running. Many times, I have reflected on the endless reasons on I am so addicted to this activity that made it so different from other sports. Can't be any more grateful by the life lessons that running has taught me and how selfless this running community has been that has fostered friendships.
Running is never a competitive affair or about new personal bests all the time, but the process of being humbled by the distance in every race & overcoming the odds on your own. There's no bad races, every race IS an experience.
Very inspired by all the ladies of diff age groups whom I've crossed paths.
And indeed:
Run with love,Impossible is nothing.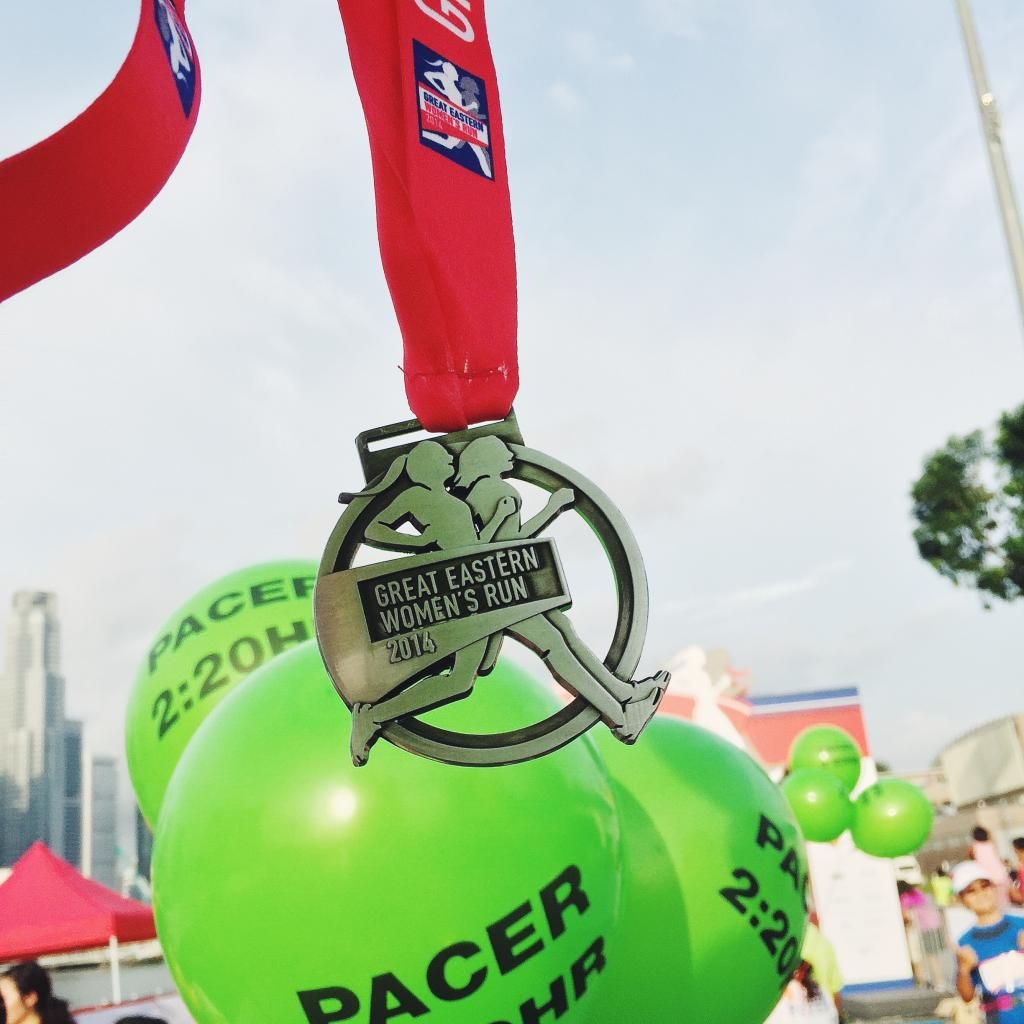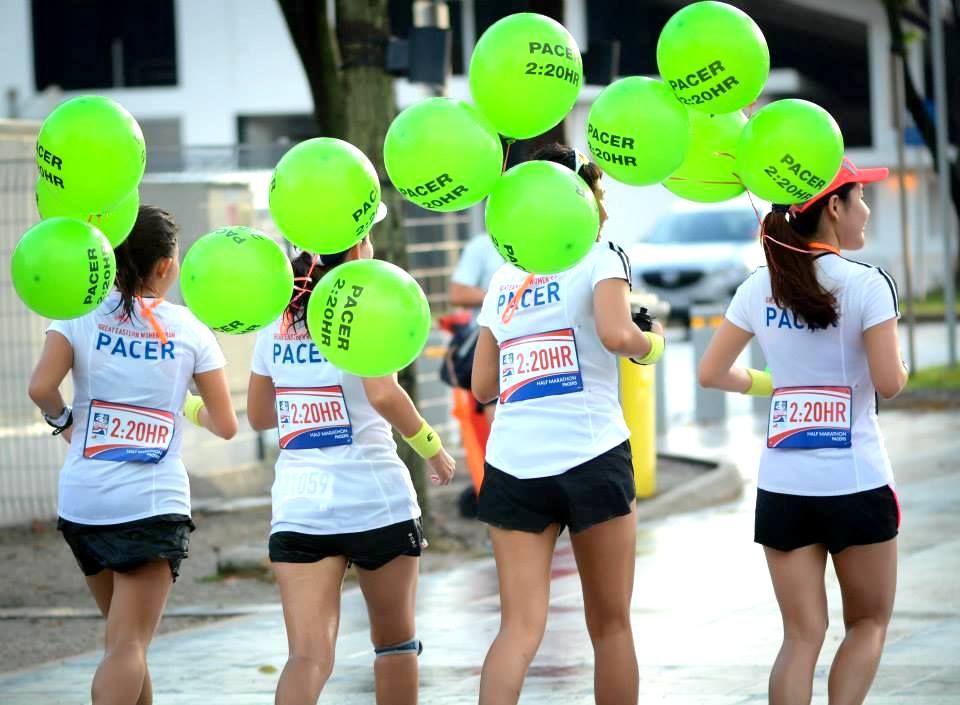 --
good luck to everyone who is doing #scms2014 this weekend! we will all survive the last race of the year together! :)