This entry came a little late since it's almost the end of Jan 2015. But well, better late than never haha! I've been wanting to jot this down for ages (so I could refer back in future) and somehow, even the bit-sized dayre update while travelling can never replace a blog entry like this. :)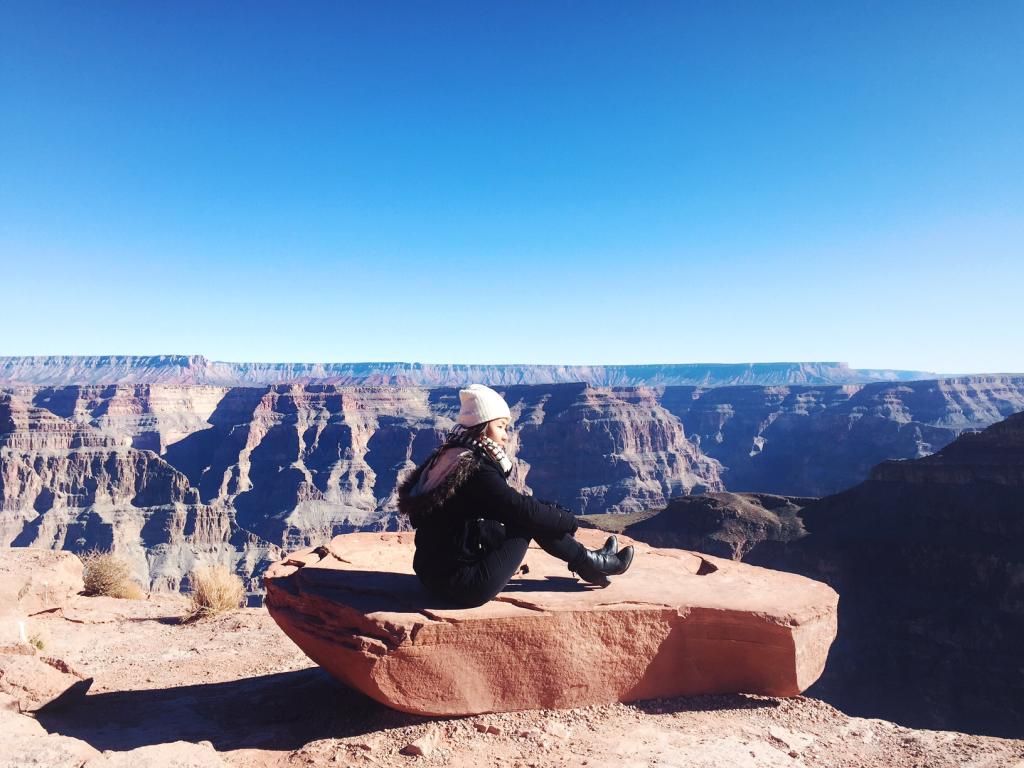 2014 has been one of my most exciting and busiest year so far, with all the major chapters inside one. I'm thankful for good health for my family which was the only thing I wished for on the first day of 2015.
Started the year with my virgin trip to Tokyo with dearest Kat for Tokyo Marathon. The trip marked many firsts - my first FM overseas (since I fell sick during the last HKSCM), first World Major Marathon, first time running at a sub 5 degrees climate, first time witnessing snow, first time seeing Sakura flowers. I also got an unexpected personal best and improved by 45 minutes, all credited to the enjoyable race that made the distance felt so much shorter. The friendly locals left such a great impression that I told myself that it will not be my last time visiting Japan.
The next few months were busy preparing for our #racetcyt wedding. Ticking off items by items, preparing the logistics, going for food-tasting, staring at our guest list and endless visits to the bridal shop. During the final two months, everything was almost settled thanks to the awesome brothers and sisters. However, the only thing missing was the red cheongsam for the bike march-in which I have yet to see a piece that I really liked. I was panicking after all the wasted trips around town and luckily, the bridal shop offered to customize the design which was ready just days before the wedding.
Almost a year of preparation work for just one day that flew just like that.. which was all worth it. It was the best race in our lives and marked the start of a lifetime of happiness after tying the knot with my favourite man. The wedding was simple the way we like it and most importantly, we were blessed to be surrounded by all our loved ones who were genuinely happy for us. 5 years of relationship and we officially got promoted to Mr & Mrs Sue!

After which, I shifted into his place while waiting for our BTO to be ready in four months time. The initial one month wasn't easy while battling with the perpetual home-sick feeling which drove me nuts. Other than that, marriage life has been more beautiful than the actual wedding - waking up to his face every morning and the daily discovery of friendship and love.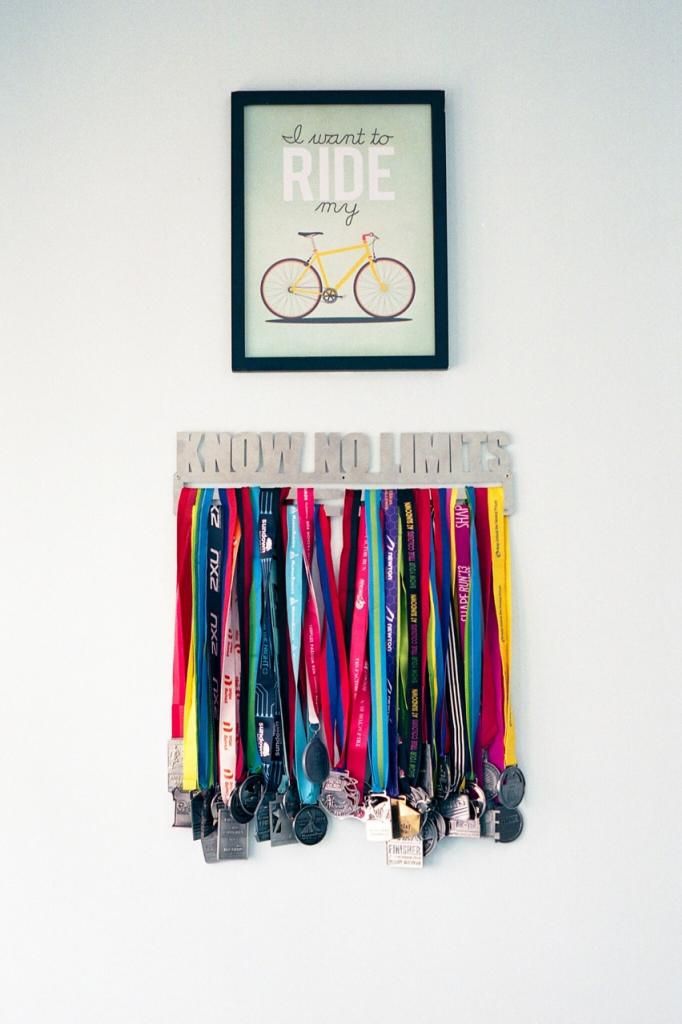 It was also a relatively good race year (means injure-free) with a couple of pbs despite not squeezing enough time to train hard enough like the last. Every race is a learning lesson and this year, I've learnt how how to pace myself better to finish strong. I've also contributed race articles to Run Society with the combined love for blogging & sports and also joined my first running group - Running Department. Not only have they fuelled my enthusiasm for running, they made me feel that I'm not weird/alone - talking about running all the time, having withdrawal running symptoms during rest-days, lugging sports wear overseas. It's all normal, everyone has something they are passionate towards. Know no limits and run while you still can.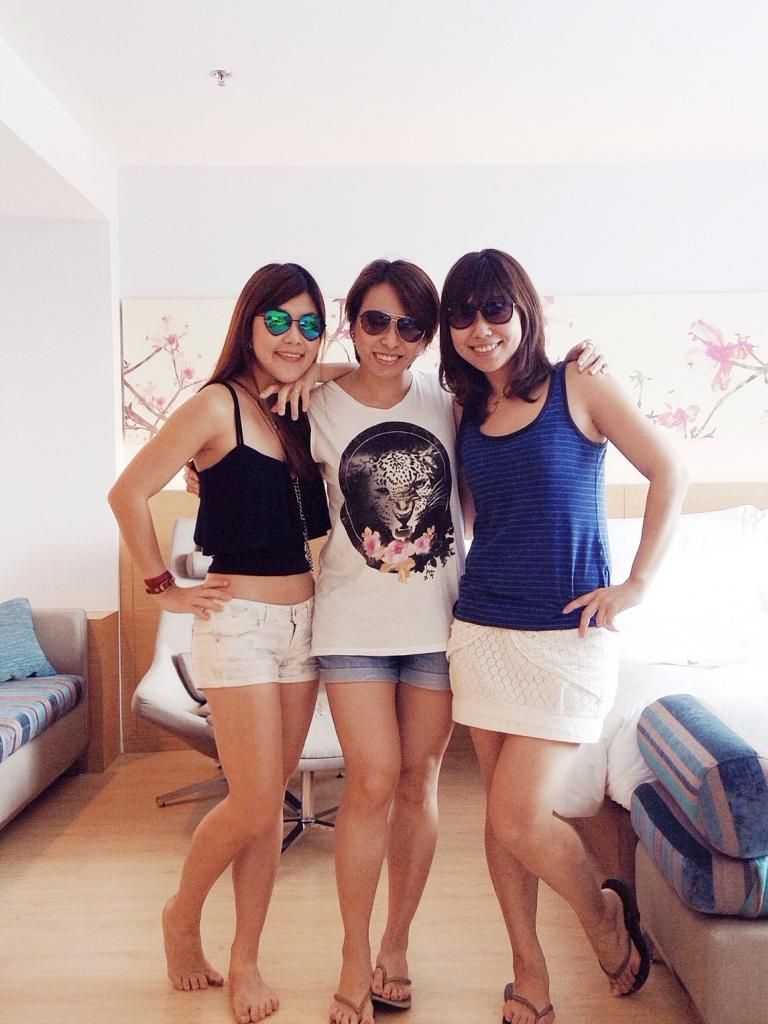 Also, I had my first trip together with my sister at the Land of Dimsum! And also,our BFC trip to BKK after 12 years of friendship - shopping and eating till we drop, dressing up and pillow fights.
2014 also marked my 3rd year at my second job which I'm thankful for. Got close to my colleagues, went for races together and I also got my first promotion.
The last quarter of the year whizzed past before we knew it. It was a hectic but fulfilling one, juggling between a full-time job, renovation works and 12 weeks of pacer trainings for Great Eastern Run. We collected our keys somewhere in August after lots of anticipation. The rest of the weekends were packed with discussions with our id, sourcing for furniture and running endless errands.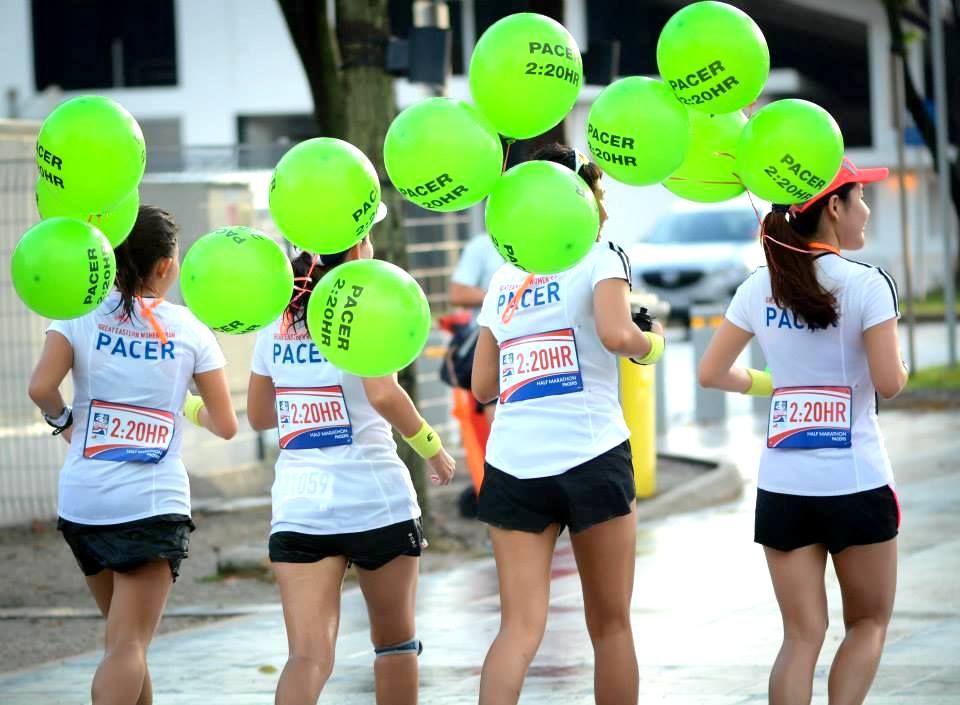 12 weeks flew pass and soon, it was November 9. The trainings have paid off and team 2:20 has finished our mission! Thanks to RD for the great opportunity to be able to run for a meaningful purpose to lead the awesome ladies back to the finishing line. It was my first time pacing and I thoroughly enjoyed the entire process.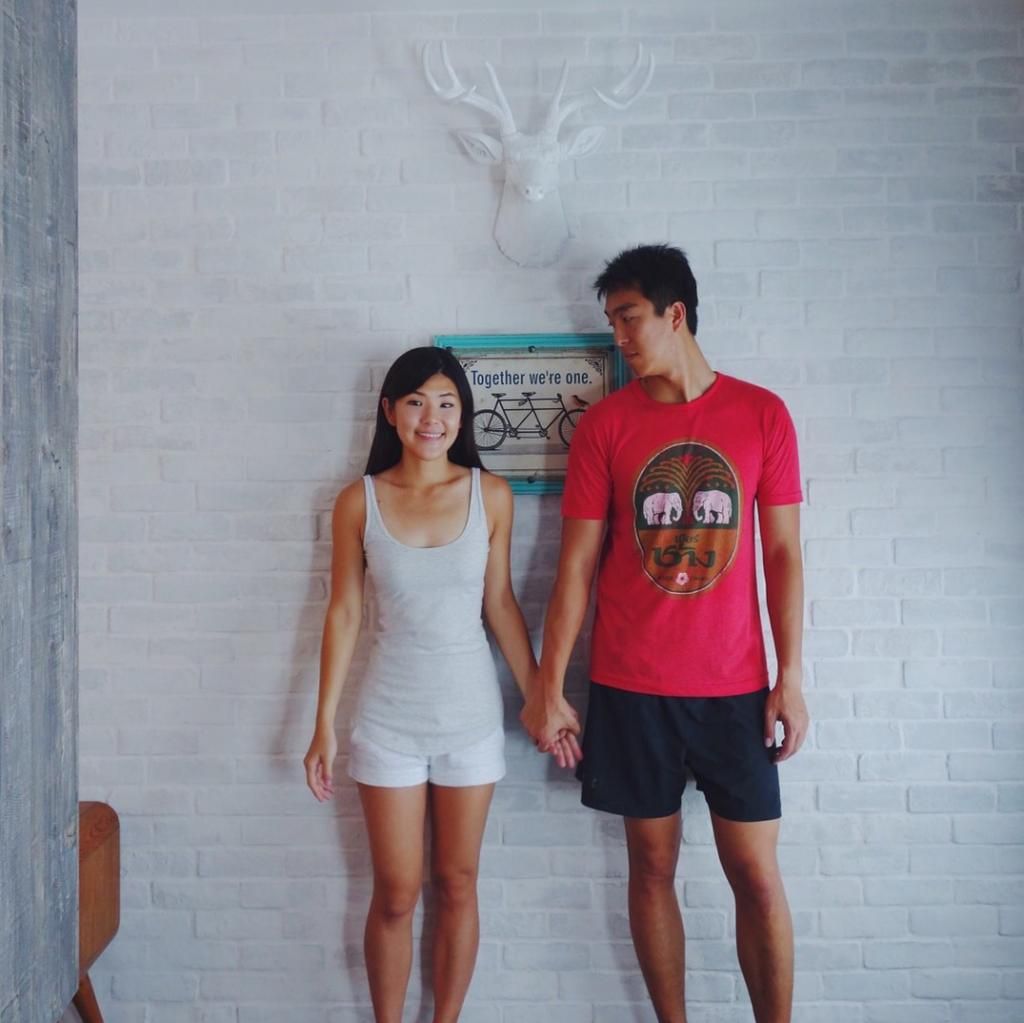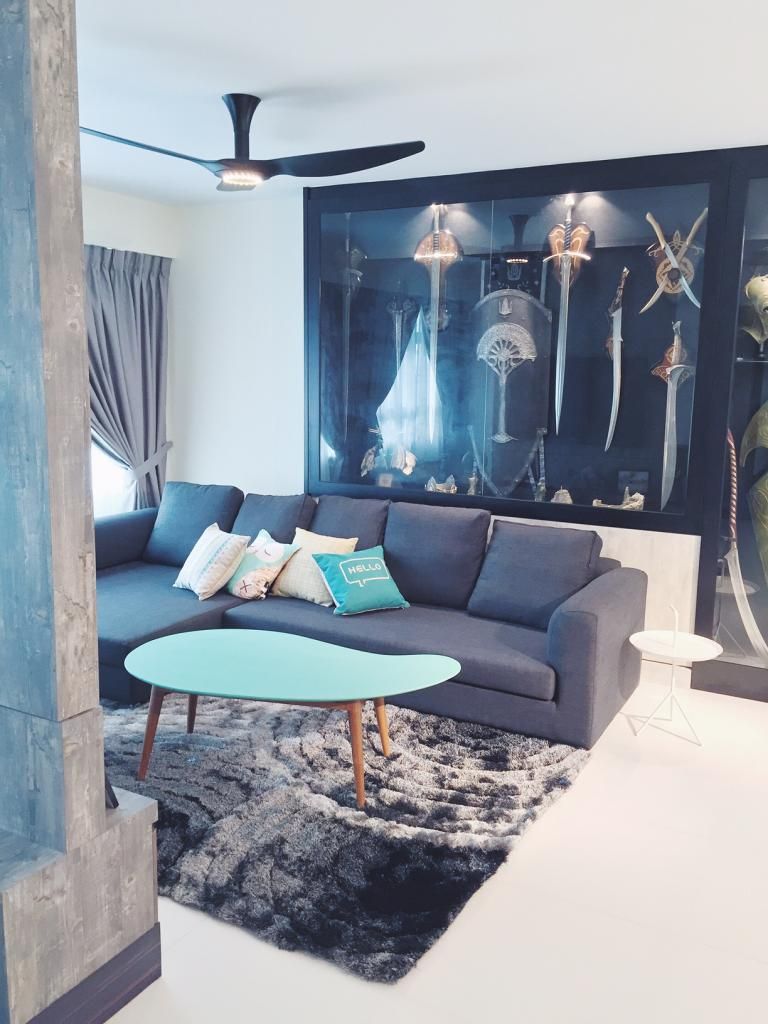 And finally after 3 months, we finally concluded our renovation process! No words can describe that sense of satisfaction upon witnessing the bare space transforming into your own first home. And I've also fulfilled my dream of having a walking wardrobe - thanks to the hubby for approving it and my id for designing it.
Just a day after we have shifted in, we had our first house-warming for our first group of friends before we go for our honeymoon. The 24 hours was a mad rush, trying to unpack our stuffs (!!!) and to clear the endless dust everywhere. At that point, it felt really surreal having your place and hosting your friends without the need to seek permission from your parents.
A day after the house-warming, we finally embarked on our long-awaited honeymoon trip. It was a dream come true to spend our Christmas in Hawaii and NY countdown in the States. And honestly I wasn't as excited as I thought I would be, probably due to the crazy activities before that. The break came at a perfect time and it was also our first holiday together in this year. <3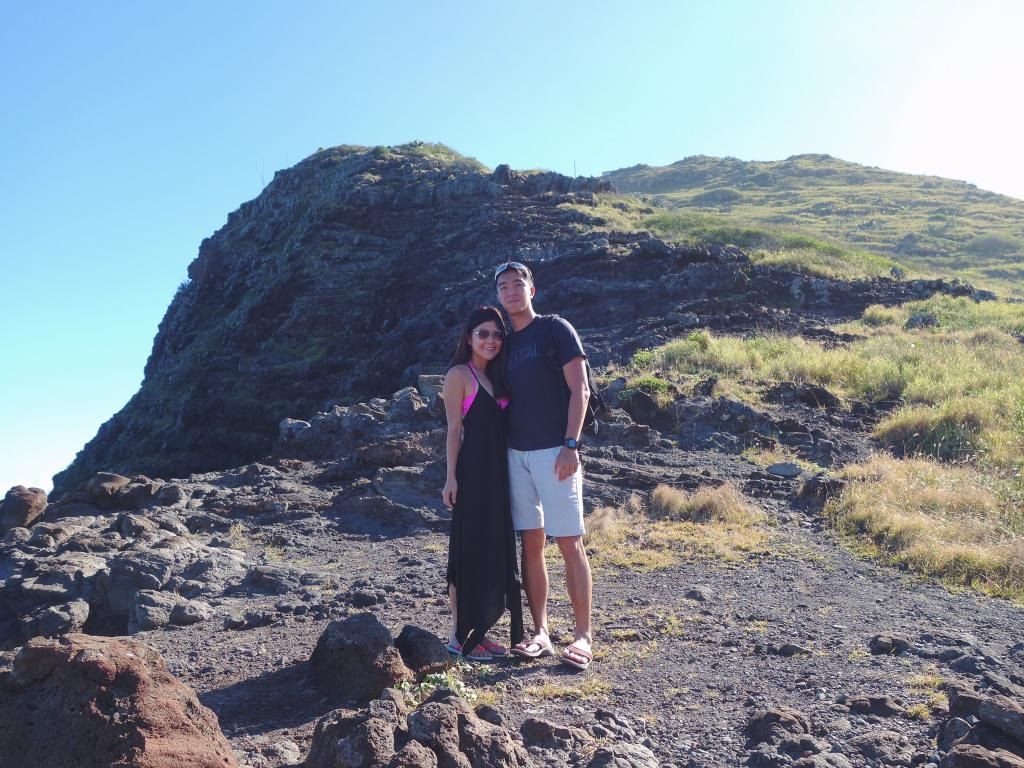 For now, we are still happily getting used to this staycation home for our first month. And getting busy with the daily chores which come at a price of freedom and own crib. Looking forward to having our friends and families over before CNY! :)
Thank you 2014. The tougher chapters have made me & my family stronger while part II of the happy chapters will continue in the new year.
Come 2015, may it be a year of happier chapters for everyone.
No new year resolutions once again. The only change I want to make is to try slowing down my steps and not to rush through daily activities (like i always do). For an impatient/hyper-active individual, it's something that I have always failed to do. And to give deeper thought to more issues, not to pack my day with so many activities and most importantly, not taking the small bits in life for granted and to love myself more. I never knew how to say no to people but I've learnt not to ignore the inner voice in me.
Live for the moment and everything will fall into place.
Be happy and healthy, that's all it matters.
Happy 2015 to everyone out there!
(& thank you for checking back this humble site and the encouraging emails. i will keep sharing on the things that i love.)