Next up, the most important step after
settling our ID/design
would be to get started with our purchases! :D
Basically, our weekends were spent shopping around expos, furniture shops and warehouses. It took us months to source around before making a decision and I kinda miss that part now. I admit that that is my favourite part especially for furnitures since I'm a shopaholic. And nothing beats shopping for YOUR OWN HOME! Online shopping (taobao, ebay, amazon, esty, urban outfitters) was one of the best sources as well for smaller items.
The most tricky part is always trying to picture if the item can fit into our house. What is nice in the store doesn't mean that it can fit into your house. Colour scheme, design, size, style and other factors to consider. The price tag too. Of course we had the help of our ID whom we will always spam pictures but the decision is still within our own hands. The efforts paid off coz we really liked what we have bought so far.
And it seems that the list is a never-ending one, we just keep adding:-
1) Furniture - sofa, coffee table, dining table bar counter tables
2) Essentials - Air-con, lightings, Haiku Fan, TVs (52" & 30"), Washing Machine, Tiles, Curtains, Window Grills
3) Toilets - For both toilets (Sink, Tap, Toilet bowl, MBR (Rain shower)
4) Kitchen - Hood, Stove, Oven, Kitchen Sink, Kitchen Tap
5) Home Deco - random displays for MBR & living area
6) Electrical Appliances - Eubiq, Nespresso Coffee Machine, Philips XXL Airfryer, Philips Bread Toaster, Slow Juicer etc
FURNITURE
1) Coffee Table & Sofa
Modern Living Furnishing Pte. Ltd.
Park Mall #03-04
9 Penang Rd Singapore 238459
+(65) 6338 8763.
Sales person: Susan (96452599)
Settled our sofa and dining table at Modern Living, a huge store that we bumped into at Expo. The first sofa shop that we were browsing and confirmed on the spot without researching much.

The L-fabric sofa was love at first sight. TC loved it as his long legs could rest on the entire sofa. Also, we had the flexibility to customize its exact length, height and colour.
With our huge living room area, we picked 3.2 metres. The colour was left pending till our detailed drawings from our ID were released. We eventually chose their stock picture - dark grey. Cost us $1,600 which we thought was reasonable for its size.
As for the coffee table, it was a wooden Scandinavian table with glass top that came with three chairs and one long bench. To be honest, the purchase was out of impulse which we realised (too late) that it does not fit into our house at all. As we had already placed our deposit, we tried to back out the purchase but unfortunately, the vendor was unwilling to do so. Thus, we had no choice but to proceed with the customizing and picked light maple wood. It was at a steal of $1,600 as well for its huge size and quality. Fortunately, it eventually blended into the house with the help of the other matching purchases.
2) Bar Counter chair, Coffee Table & Magazine Stand
Second Charm
Blk 21 Kallang Avenue
#05-165 Mapletree Industrial Building, 339412
Contact: Sharifah (6294 2919 / 9628 9171)
We love all the vintage and scandi items on their site and thus, we proceeded to their warehouse to customize all the above items.
The same mint shade were picked for all three items despite the resistance from our ID. We wanted a pastel shade to complement the monochrome and thus, mint seemed like the only unisex and soothing colour out of the rest we have picked (lilac, peach, pastel yellow etc).
The challenging part was to sketch the items we wanted or to show them pictures that we liked from pinterest. Next up, we had to do detailed measuring before conveying the exact dimensions that we wanted for the items:-
1) Bar Counter Chair - Pencil teak legs, mint green chairs with slight backing (76 cm x 42cm)
2) Coffee Table - Mango shape, Pencil teak legs (130 cm x 75 cm x 43cm)
3) Magazine stand - Shaped like a TV box with the middle portion painted mint (45cm x 33m x 60cm)
* Colours and style have to be all consistent.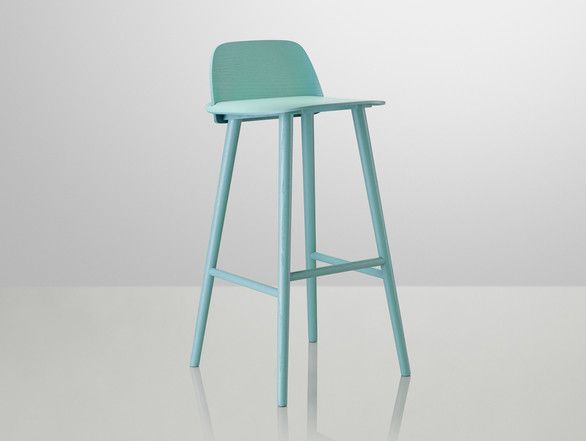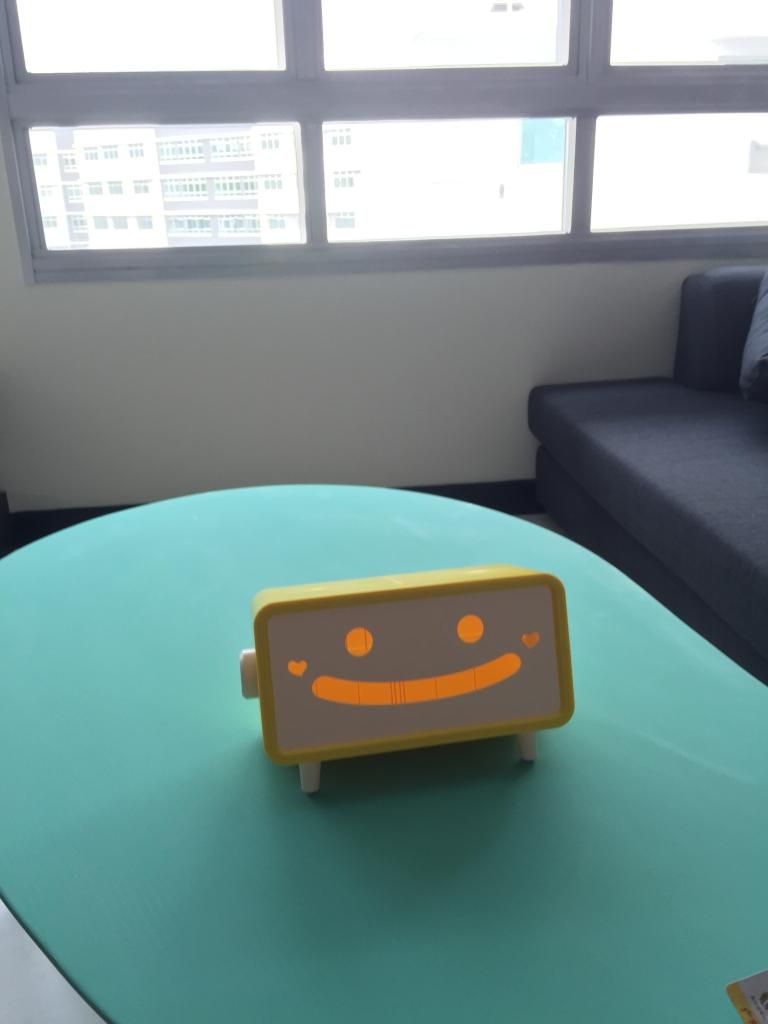 These items turned out to be our favourite furnitures so far.
Pros: Payment is made only when the items are collected (with a nominal deposit collected). Workmanship is excellent as well. Pricing is reasonable too.
Cons: Downtime and long wait (not recommended for home owners who have a strict timeline). We waited 1-2 months for some of the items since they are customized and made from scratch. Service is average and we had to call in when there are no email replies.
3)
Castlery
#01-03A, 2 Alexandra Road Singapore 159919
Contact: 6744 5333 (Via appointment)
Chanced upon this online shop on Facebook and I made an appointment since I'm keen in several items.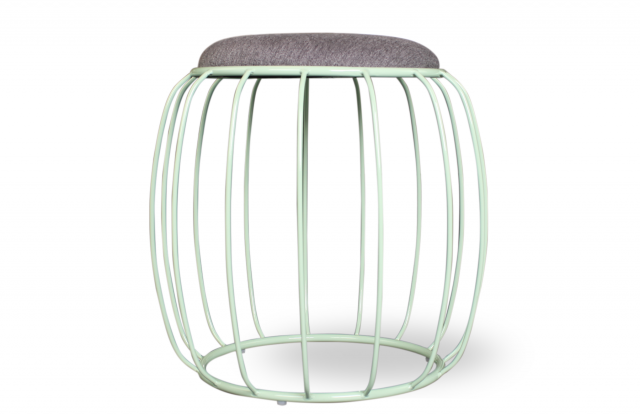 The warehouse was previously at Ubi before they shifted to Alexandra Road. Ended up buying our dining table lighting and a chair (because it's mint!).
Pros: Affordable pricing
Cons: Service was not as excellent as I have thought. Delivery timings were not very flexible and I had to trouble my neighbours to receive the items on my behalf. The light colour turned out to be in a wrong shade in the end and they had to come on a seperate day to exchange the item.
Other Scandinavian furniture shops that we visited:
Comfort Furniture
110 Eunos Avenue 7, 409573
6747 4809
(Affordable furniture although most designs can be sourced from Taobao)
Star Living Pte Ltd
Paya Lebar/ Thomson / Northstar / Toh Guan etc branches
Tel: 6365 8832
(Affordable as well but the designs didn't catch our eye)
Commune
02-51/52/53 Millenia Walk, 9 Raffles Boulevard
6338 3823
(Love everything but it didn't fit into our budget).
Grafunkt
02-34 Millenia Walk, 9 Raffles Boulevard
(Love everything but it didn't fit into our budget).
Changi Expo - random sale every week
IMM
Other Online shops to consider:-
Typo
(One of my favourite sites and I bought so many things!)
3littlepicks
(Household decorative stuff although most designs can be sourced from Taobao)
Hipvan
(Unique items but could be quite costly. Long waiting time too)
ESSENTIALS
1) Air-Con
Imperial Distrubtors Pte Ltd
No 1 Eunos S Avenue 8A
Singapore 409457
Contact: Mr Tim Wong (6842 2722)
One of the most essential items in the house was AIR-CON due to the warm climate in Singapore. Fortunately for us, our location is pretty windy and thus, we only switched on the air-con when we are about to sleep to save some bills.
We were introduced to Tim via a friend. I highly recommended his service due to the fast and polite service and reasonable price. We paid about $3.8k for 6 units of air-cons in our house.
2) Lightings
We combed the entire Jalan Basar and Balestier areas and ended up purchasing from BL Lightings.
BL Singapore Pte Ltd
1 Jalan Basar #01-07/08
Singapore 209037
Tel: 6296 2196 (Sales person: Yang Zhao Tong)
What we bought: Kitchen lights, Toilet lights, storeroom lights
The most affordable pricing we could find for our LED lights. Service was good as well and the sales guy became friends with the hubby lol. Much better than the ones we saw at lightings.com shop. They offered to spray the borders of our kitchen lights as well which we thought was a sweet gesture.
A pity they didn't had the track lights (squarish and big kind) that we wanted.
Like Lights
3018 Bedok North St 5 #05-21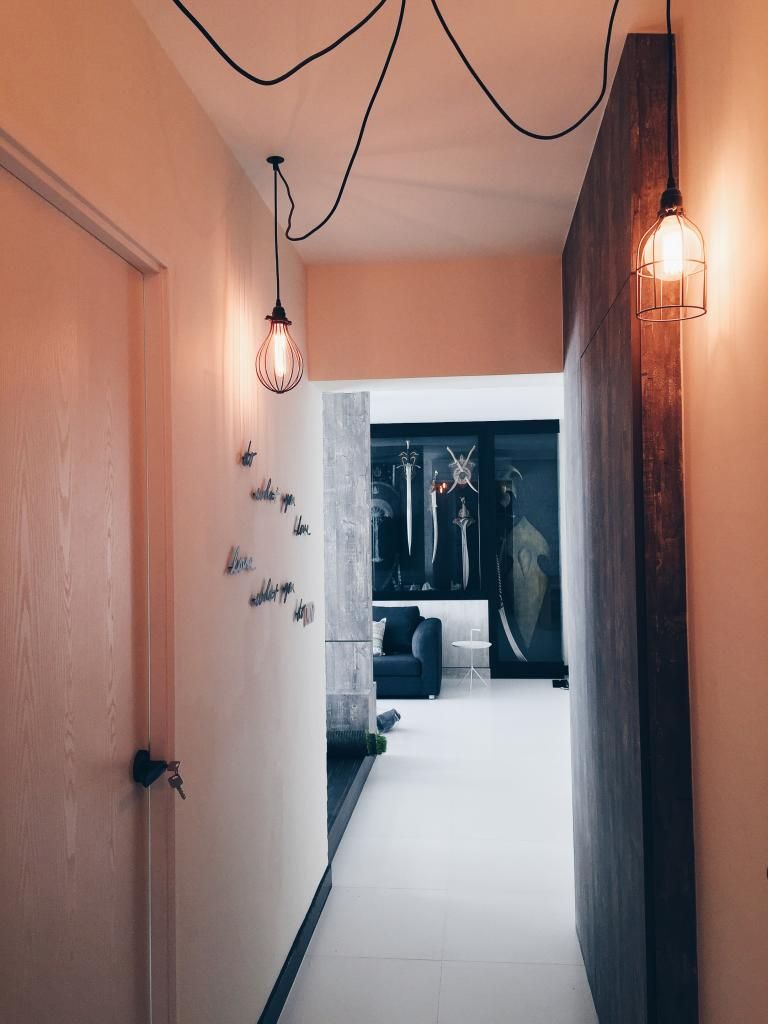 Via appointment only. I was introduced to this via a good friend as she said this place specializes in vintage chic lamps and Edison bulbs.
It was a mad rush that day cabbing over after my GE training. I could not locate the unit as it was tucked above another warehouse. The search was worth it as I managed to get suitable lights for our walk-way! Pricing was about $300-$400 if I recalled correctly.
3) Floor Tiles
Hafary Private
Limited
560 Balestier Road
Singapore 329876
Tel: 62501369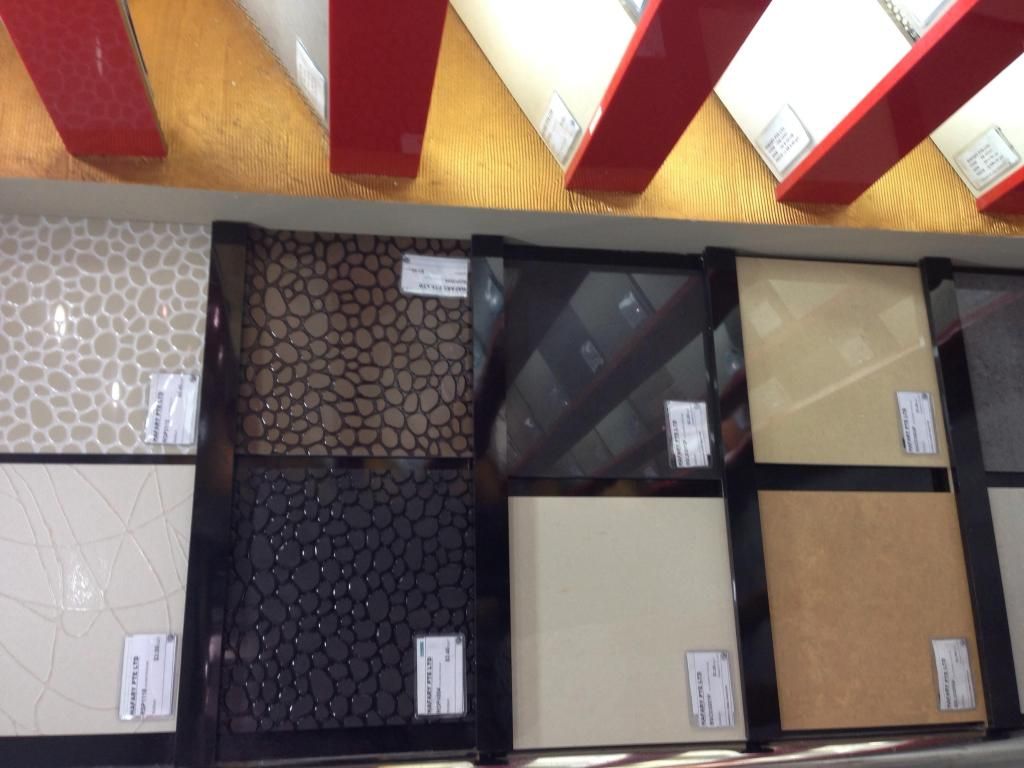 We were brought here to choose our tiles together with our ID (part of the quote so we didn't have to pay directly to Hafary). That day, we managed to settle our toilet tiles & MBR overlay tiles! Not a hard process since we had our ID with us.
3) Haiku Fan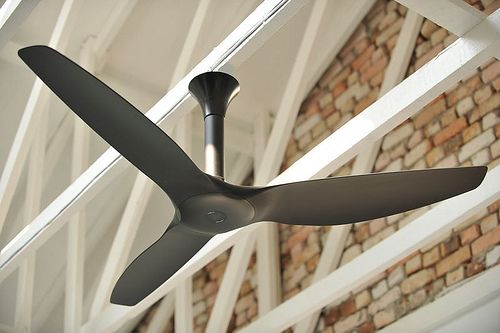 This was the design that we wanted from start as it was sleek and in chic black.
The hubby insisted on one as we could not have a similar model that resembles the original. We saw one that was about $900 but with the original at about $1,300, we gave in to the latter. Purchasing was a tad tough as not many shops brought this design in. In the end, we managed to buy ours at a store along Jalan Basar after a two months long wait.
Review: Works very well so far and keeps our living area cool! We have been using it everyday and there's no ticking sounds at all.
4) TVs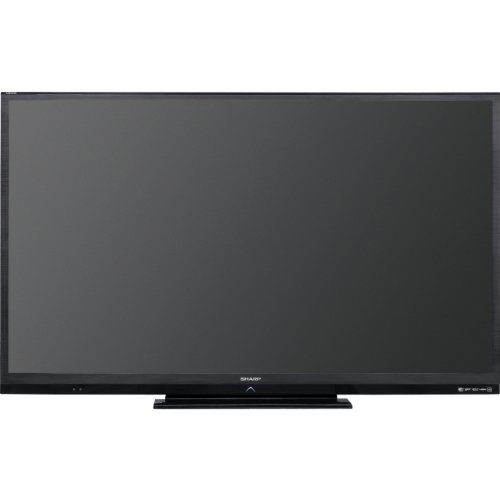 Both models were bought from Best Denki. We initially wanted a Samsung 3D Smart TV but was persuaded by the sales person that Sharp had even better picture quality (not sure how true).
32" Samsung Smart TV (MBR) - $599
52" 3D Sharp Smart TV (Living Room) - $1,329
Delivery were prompt and the purchase process was smooth.
4) Curtains
Exquisite Rosewood Cushion Mfg Centre
Blk 1003 Toa Payoh Industrial Park
Contact: Mr Alvin Tan (96892377 )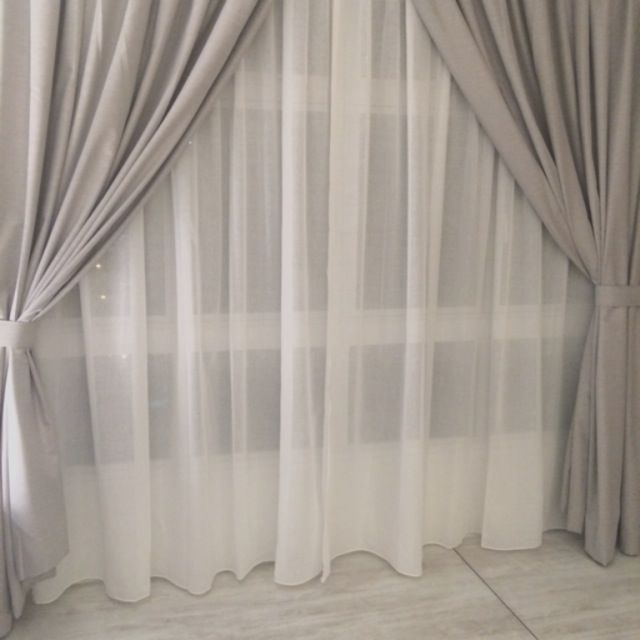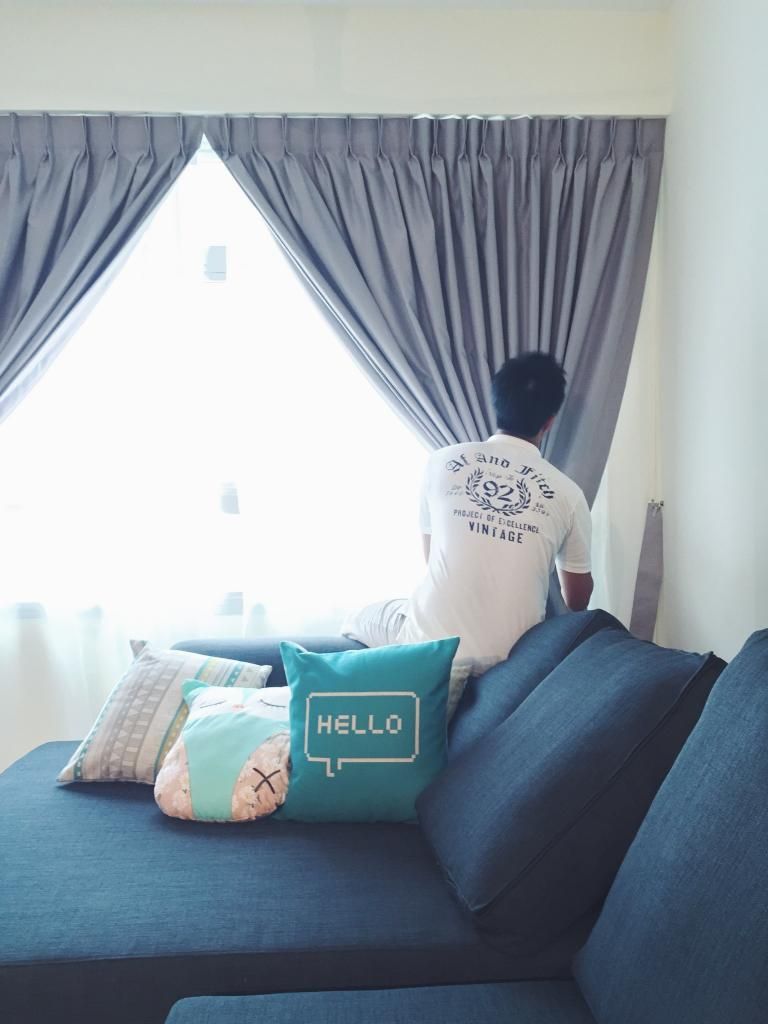 One of the key essentials in the house for a finishing touch. Even after the renovations have more or less ended, it still didn't quite feel like a home until when the curtains were all installed.

I was introduced to this curtain vendor via a friend's contact.
Areas for curtain:
1) Living area (Double layer - day curtains with sheer night curtains)
2) Second room (Emerald Green roller blinds)
3) MBR (Double layer)
4) MBR (Roller Blind for air-con ledge)
5) Walk-In Wardrobe (Cream Roller blinds)
It costs us just $1.8k for everything which was damn reasonable. Highly recommended! Alvin came down to take measurements and brought along his catalogue for us to feel the fabric. The curtains were done up 1-2 weeks later as we had to arrange for the invisible grilles vendor first.

Workmanship is fabulous and we cannot be even more pleased with this.
5) Invisible Window Grilles
I contacted two vendors, Legate Enterprise and Invisys to come to my place to do a quote for the invisible window grilles. Reason for doing it up was due to safety reasons with the 6" platform area in my living area. We wanted to install them now instead of going through the hassle in future when we have kids.
Personally, I didn't like the conventional thick window grilles which made the house looked like a prison. Thus after researching, we proceeded for invisible window grilles after weighing the pros and cons online.
Legate Enterprise
7030 Ang Mo Kio Ave 5,
Northstar @ AMK #01-47,
S(569880)
Phone : 6653 7162
As Legate has a slightly cheaper quote, I decided to award to award the project to them. It costs us about $700 to do up the entire house. 3" was selected for the living area while the other rooms had 4". Both horizontal.
That morning, two or three workers came down and finished the job in about four hours. A pretty lengthy process of installing the wire holder between the windows (hidden by curtains) before securing every wire against the window.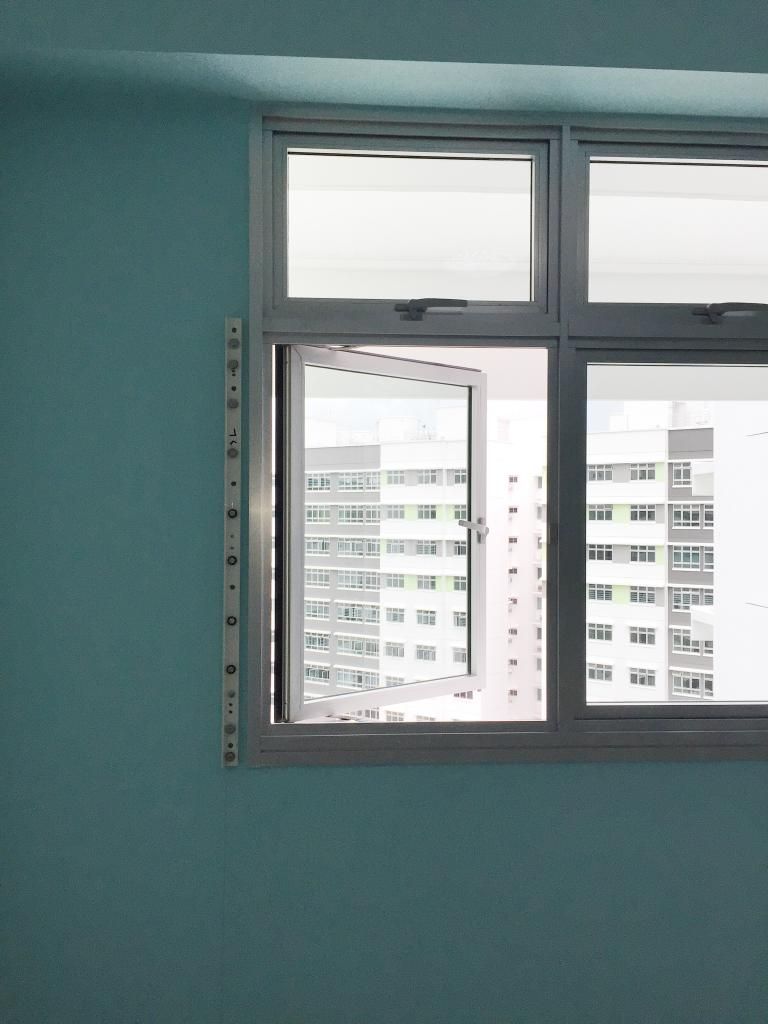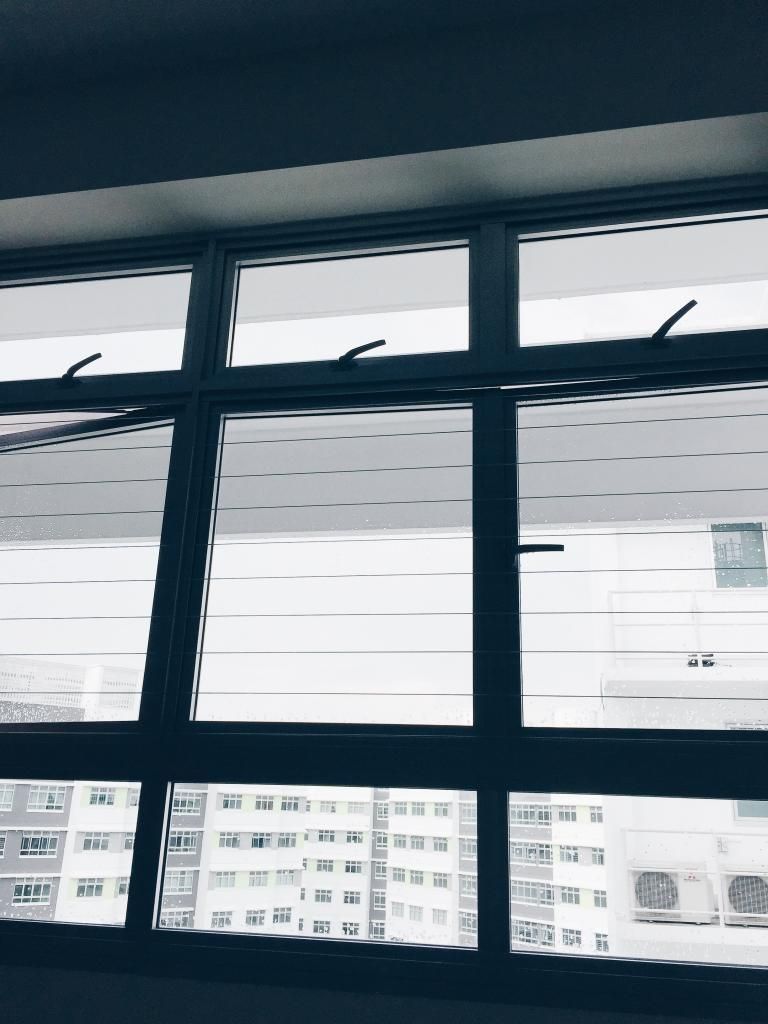 My thoughts on the grilles after having it for four months:-
Pros: Aesthetics reasons (despite it not being totally translucent, it is not very obvious from far),
Cons: Price, maintenance of windows (cleaning windows might be harder for 3" gap), less secure than conventional grilles (not recommended for balconies)
No regrets so far as this was the only option that embraces both safety and aesthetics concerns.
6) EUBIQ
I knew I wanted this after seeing it at a retail store. Best part was that you do not have to stack up your appliances at a corner as the eubiq provides such flexibility. Super smart item!
It was a secret purchase as I recalled myself rushing to the store a day prior to our electrician's visit to get it. The hubby wasn't too happy initially due to its price tag as we were already on the verge of bursting our budget on our excel. In the end, he was the one who loved the item more as it was so sleek and makes the kitchen looks so pro!
TOILETS / KITCHEN
Both of our toilets came with standard HDB items (a sink, tap, toilet bowl and shower head). However, we wanted to replace most of it so our toilets won't look so run down (personal preference).
For the common toilet, we didn't do any overlaying of the items and thus, proceeded to change all the toilet accessories to black. It took us months to finally locate our black toilet bowl after months of efforts and a cancellation of our back-order (boohoo). As for the MBR toilet, we proceeded to change everything including the rain shower.
We eventually settled all our purchases at these four shops. The other accessories like soap rack, hooks for toilets were bought from TB.
1) Universal Union Enterprises Pte Ltd
710 Geylang Road
Singapore 389625
Tel: 67490007 (Sales Person: Mei)
What we bought:
Black Toilet bowl (eventually back-order was cancelled)
MBR Tap (couldn't fit eventually and thus we had to repurchase)
Common Toilet Tap
Common Toilet Sink
Cost us about $1.3k excluding workmanship (since we already had a plumber based on our ID quotation).
2) Sani Quo
568 Sims Avenus
Singapore 387598
MBR Black Rocky Sink $300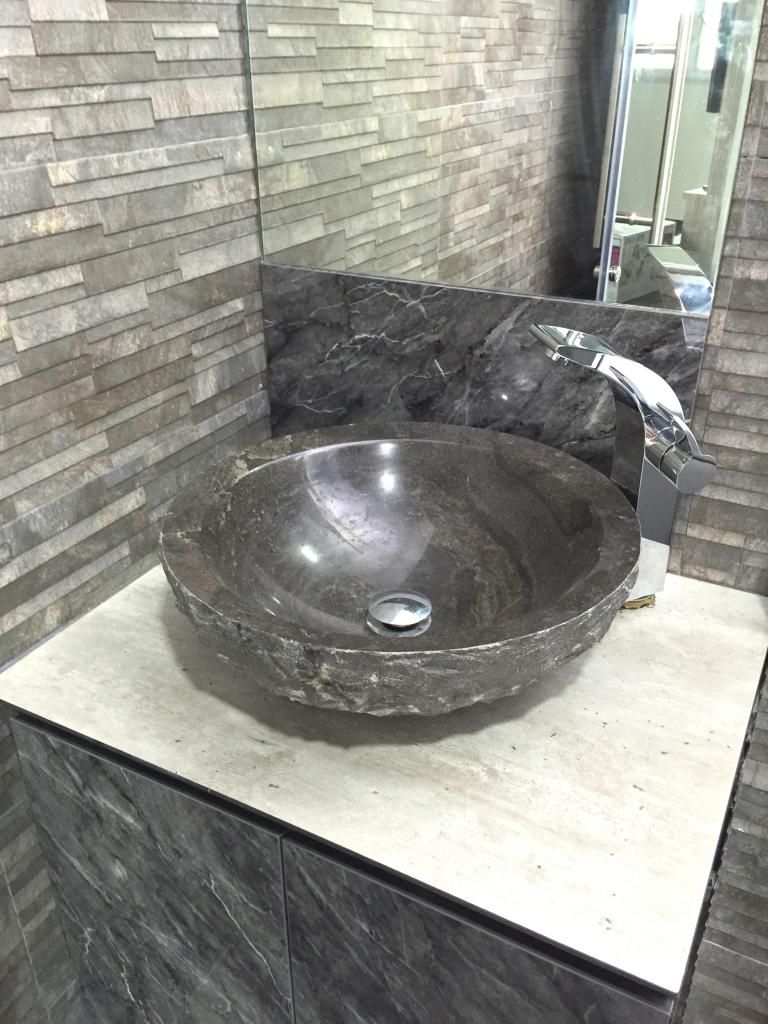 Cons: Pretty pricey as we found other items available at similar shops at a lower price.
3) Adamas Bathroom Pte Ltd
No 199/201 Jalan Besar Singapore 208887
Contact: 6298 6721 (Martin Tan)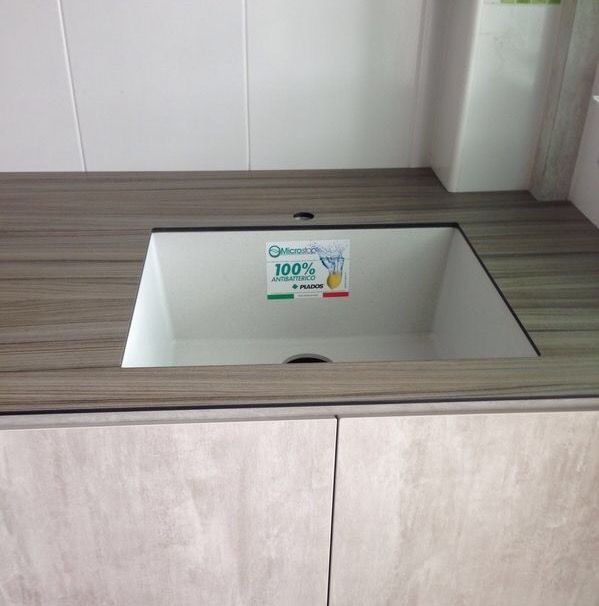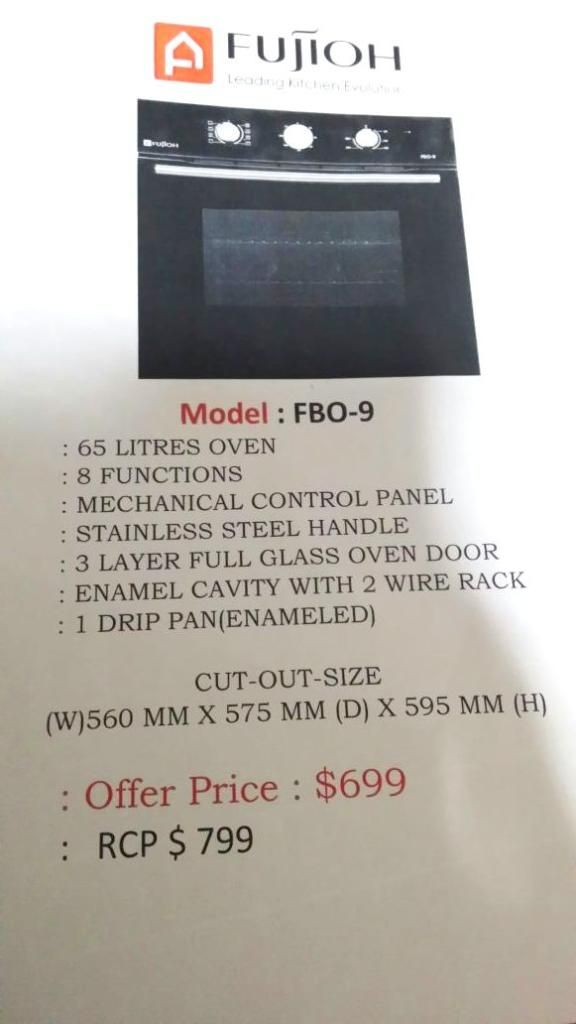 Introduced to this place via a friend.
Highly recommended this place due to its excellent service. Its price is also the cheapest among all the shops I have went to.
What we bought:
Fujioh FBO-9 Oven
Fujioh FG 3773 Hood
Kitchen sink
Kitchen tap
MBR Rainshower
An-30R Heater
Two toilet black sprays with angle valve
Cost us $2.3k in total.
4) GR Link Marketing
No 155 Jalan Besar Singapore 208873
Tel: 6398 1589
What we bought:
Black Toilet bowl for Common Toilet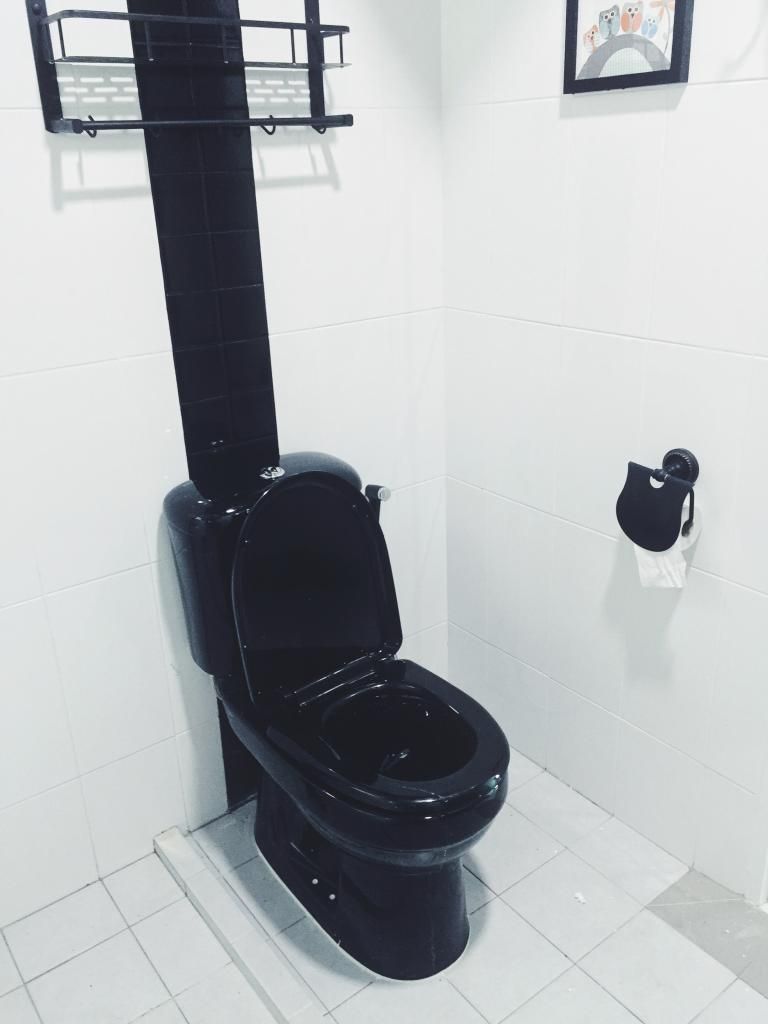 I was so close to giving up after Universal called me to say they are cancelling the BO for the black toilet bowl. (got such thing one seriously). Being a Scoprio, I started to call up every individual shop along Jalan Besar to enquire about the item before calling it quits.
After an hour, this was the only shop that had the item!! Luckily for us, it was immediate stock as well. The toilet accessories process then finally came to an end after so much effort!
ELECTRICAL APPLIANCES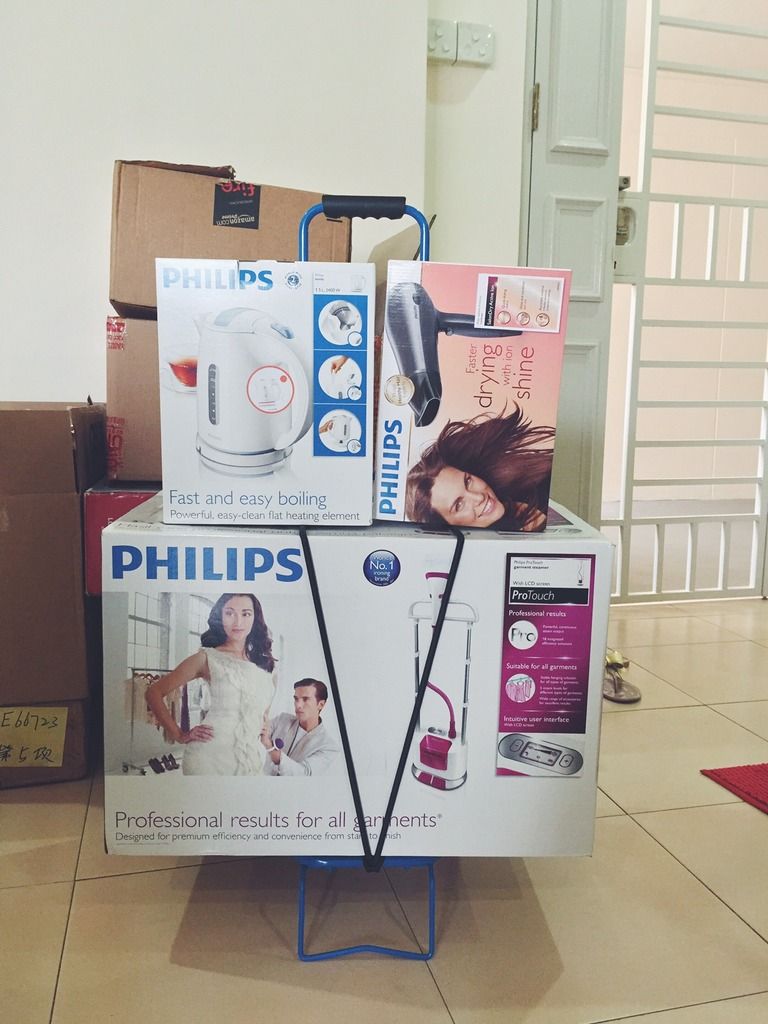 A little savings goes a long way so sign up for credit cards for points/rebates/interest-free instalment!
Most of our items were purchased directly from the department stores (Tangs, Robinsons, Metro etc) or from the big players (Gain City, Harvey Norman, Courts etc).
We first started to short-list the model that we liked, like the Samsung White Fridge that caught our eyes immediately. While taking note of its usual price, we started to compare numbers while going around random stores . One thing to note was the delivery date as some stores might not let you hold so long. In the end, we finally bought ours at $1,399 which came with a free vacuum cleaner. Score!
Taobao was one of the most popular sources as raved by many on Renotalk. After spending hours on the chinese site trying to dig out links, I finally placed my first order via
Peeka
(fuss-free agent thus i didn't mind their charges). The rest were history. The next few weeks revolve around adding more links to my endless cart and soon more orders were on the way.
I didn't dare to purchase electrical appliances, big items or lightings due to the risk that I have to take or safety issues. Ironically, my only light purchase (for my walk-in wardrobe) turned out to be one of my favourite lights ever.
We almost bought this chanel (inspired obviously) along the streets at Jalan Basar for my walk-in wardrobe till we found out that it costed close to $1k. And after deep consideration, I decided to forego the purchase as it might look tacky in the long run.
Some of the items that were ordered (too much to list thus a summary):-
Decorative items:-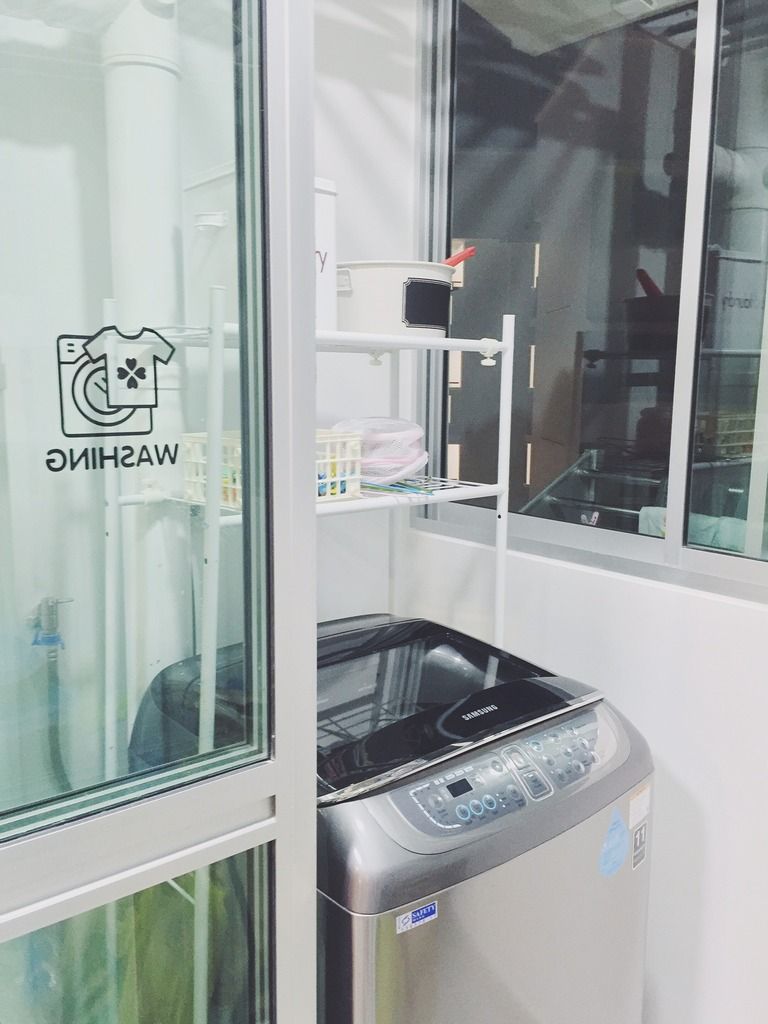 Essentials:-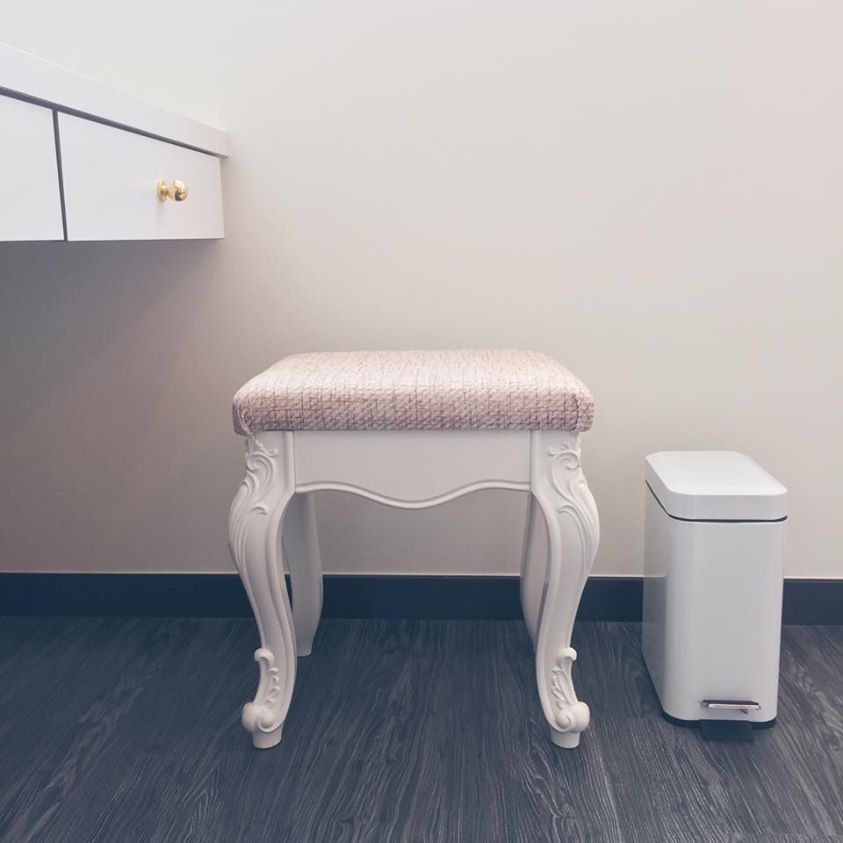 Furniture:-
Organising:-
Free shipping above USD125.
Only catch was that only certain items qualify and they had the weight restriction as well. Do chat with the amazon help desk people as they are quite friendly!

Bought quite abit of house organising items and bins for our kitchen & service yards.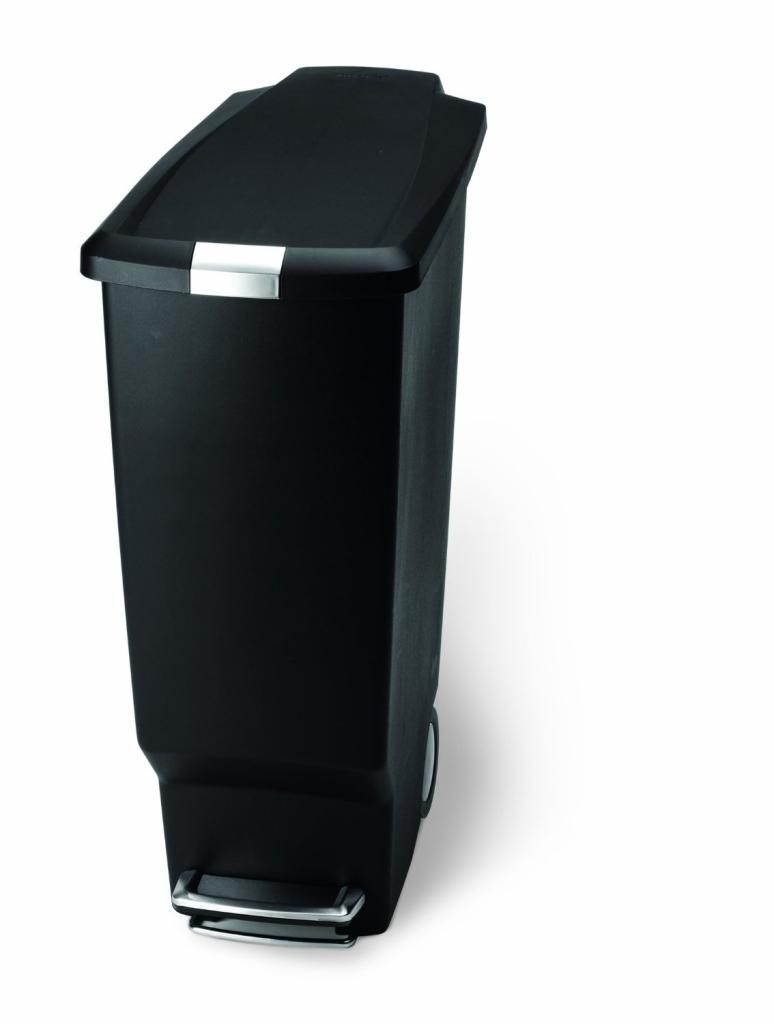 I love surfing
ESTY
site for their creative home deco ideas. Just type the keyword and look at the pictures, like a pinterest site just that everything is for sale.
It's great for people who are too lazy to DIY their things (like me!). I ended up ordering this really lovely wooden mail-holder after a month of liaising with the seller - creating my graphics, giving the exact measurements to waiting for the item to be done. Only negative thing is the high shipping cost as the sellers are usually based in the States or in Europe.
Really loved how unique this piece is that goes very well with our wedding theme as well.
-------
That's all for now before the last home renovation entry!
Nothing here is an ad, just sharing what I did and above are our personal comments/preferences.
You are welcome :)