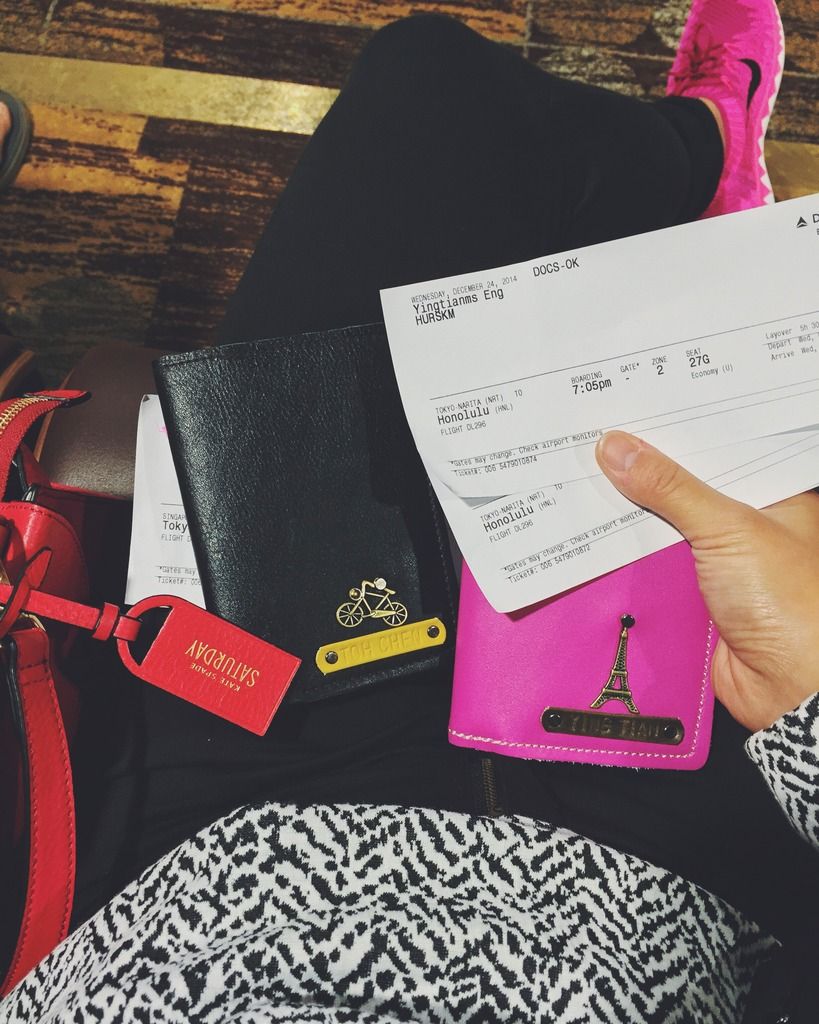 This is one travelogue that I really enjoyed blogging and while recalling the memories and sieving through the pictures, it dawned upon me how much I have missed this place despite us visiting just
three
months ago.
As both of us wanted to visit the States but yet not wanting to freeze ourselves yet, Hawaii seems like the obvious choice for our honeymoon beach holiday. At least what we wanted for our first stop. It was a last-minute booking after his leave finally got approved and we were lucky to get ourselves there especially during the peak-period.
We booked the trip via Apple Holidays which includes all air-tickets via Delta Airlines plus accommodation. With these important items settled, all we needed to do was to plan our trip the way we wanted and to opt for half-day tours to cover tourists' attractions!

Upon stepping onto the island, we were blown away by the gorgeous beaches, friendly locals, huge food portion, palm trees and gorgeous sunsets that we have set our eyes upon.. everything was perfect. .
We spent a week in Honolulu for a week which was more than sufficient. One regret we had was NOT visiting the other islands especially Maui Island which the locals there seemed to rave about it being the "best island for couples". They said it's less crowded and the perfect space for newly-weds. If we have a chance to revisit Hawaii, Maui will definitely be top on our list!
Some tips for people who are keen to visit Hawaii:-
1. Prepare loose change at all times as tipping is compulsory in the States. Often, we found ourselves in sticky situations with large notes. Payment in restaurants is usually done on your own by leaving notes behind on tables so do not expect change.
2. Wifi is available in most hotels and at starbucks. Data cards are expensive unless you opt for those plans by your local mobile provider. So no worries about not staying connected. We booked our Christmas Eve restaurant in our hotel via their wifi too!
3. Food are generally expensive but in huge proportion. After the first day, we finally realised the trick is to keep sharing! Yes even for desserts.
4. There's tons of shopping around, especially popular brands like Victoria Secrets, Abercrombie, Lululemon, Gap etc. So there's no need to bring too many clothes along, just cash!
5. The locals are super duper friendly and likes chatting. Just ask for directions if unclear.
6. Bring along sports shoes. Hawaii is a super scenic place to run/trek and you will find the whole Hawaii running with you even in the mid afternoons.
7. Plan the trip for more than 5 days if possible and do island-hopping since you are already there!
8. Tan, Chill, Shop, Eat and Drink!
----
After a long 12 hours flight and stop-over in Japan, we finally got our asses in Honolulu! We were beyond tired especially with the jet-lag and all, but feeling super excited after being greeted warmly by locals clad in Hawaiian shirts and driving rainbow-plated cars.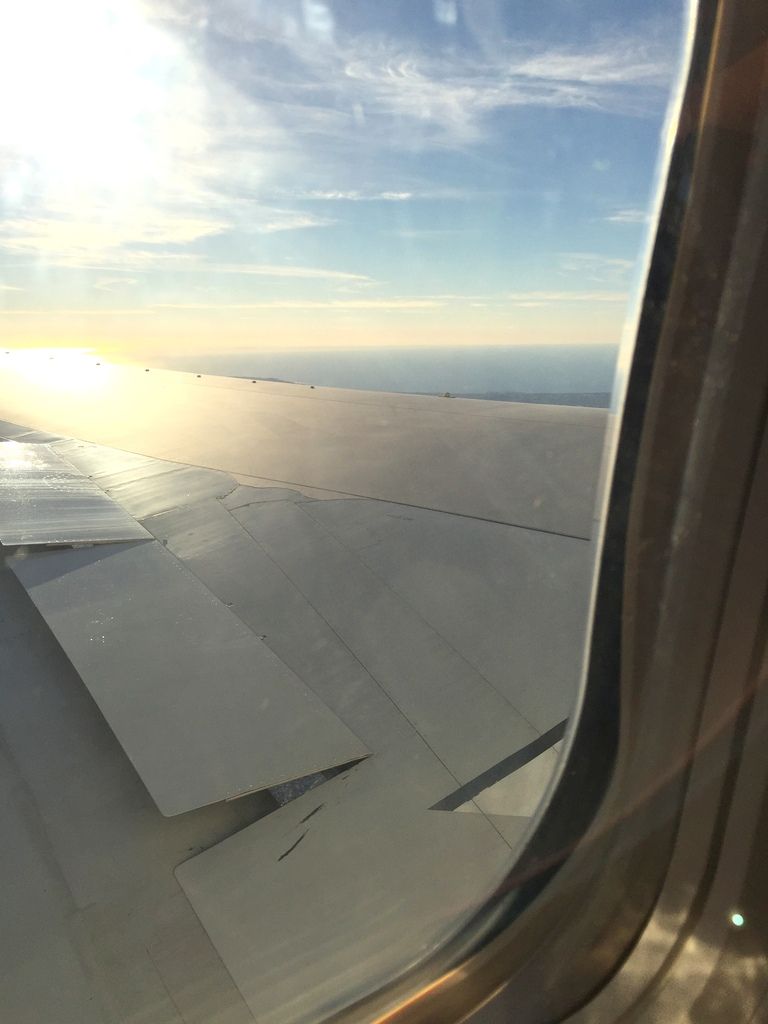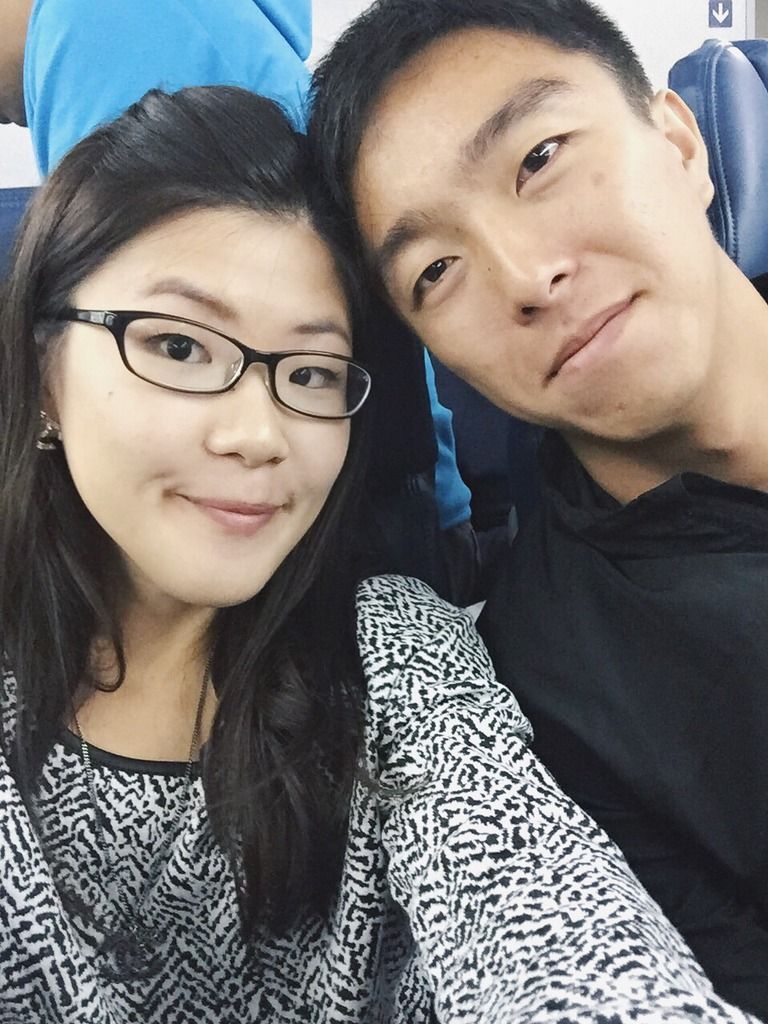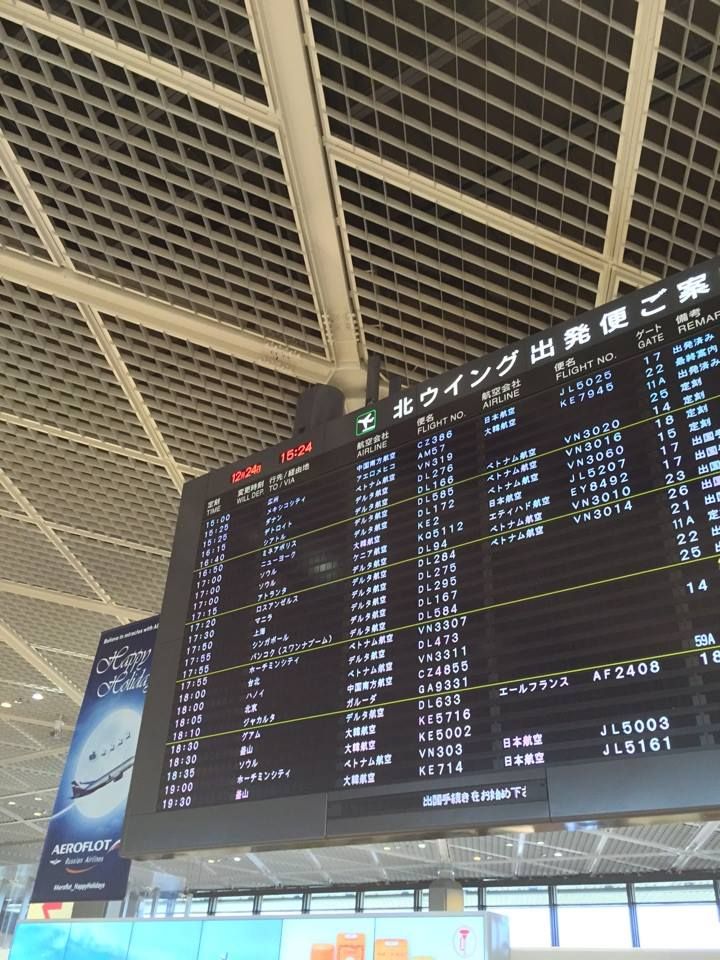 Our first glimpse of the palm trees at the airport.
The first thing we did after presenting our passports to our hotel lobby was to get changed to run around the island. It definitely helped to take away the flight fatigue away while we slowly explored along Waikiki Beach via our feet. There were plenty of trail routes available and we were blown away by how gorgeous the place is. Two hours felt way less than that.

We were not alone. The locals there were all running and they were super fit at any age. Tanned, toned, sprints fast and we can't help but notice how happy everyone is. Exercising helps to take away the age from your face.. I guess it's cliche but true.

That was our daily morning routine that we looked forward to - to run while viewing the sunrise.
Got our quick fix at a breakfast joint for waffles before visiting the stores for shopping! Things are pretty expensive so we just got ourselves magnets and photo frames for our house. Settled souvenirs for our friends as well!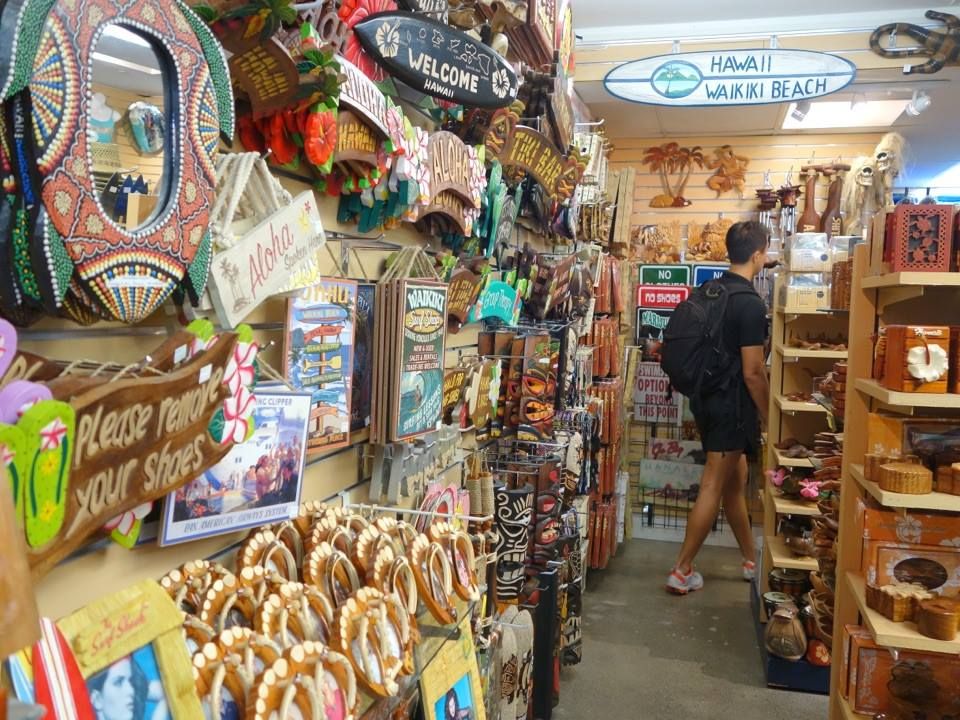 We checked into Hyatt Regency Wakiki Beach Resort, which was less than 5 minutes away from Waikiki Beach. Highly recommend this place as the room was pretty spacious for both of us and comes with a balcony.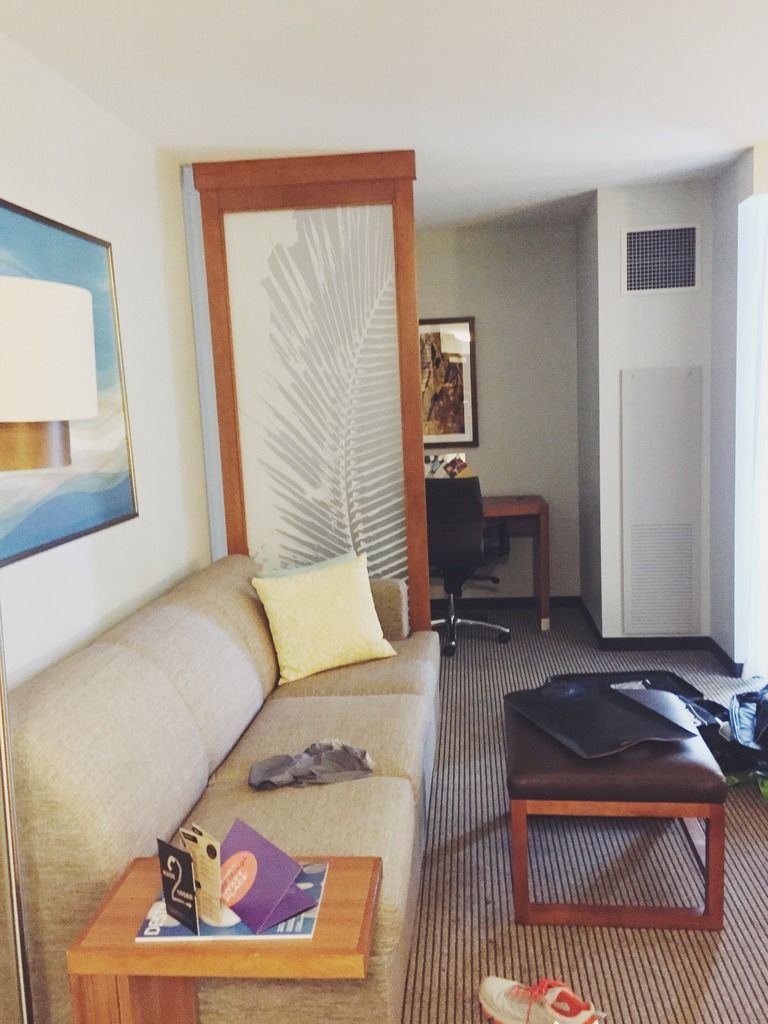 That night, we got our first Starbucks fix at the outlet just beside our hotel. And Hawaii cards as well for our friends! :)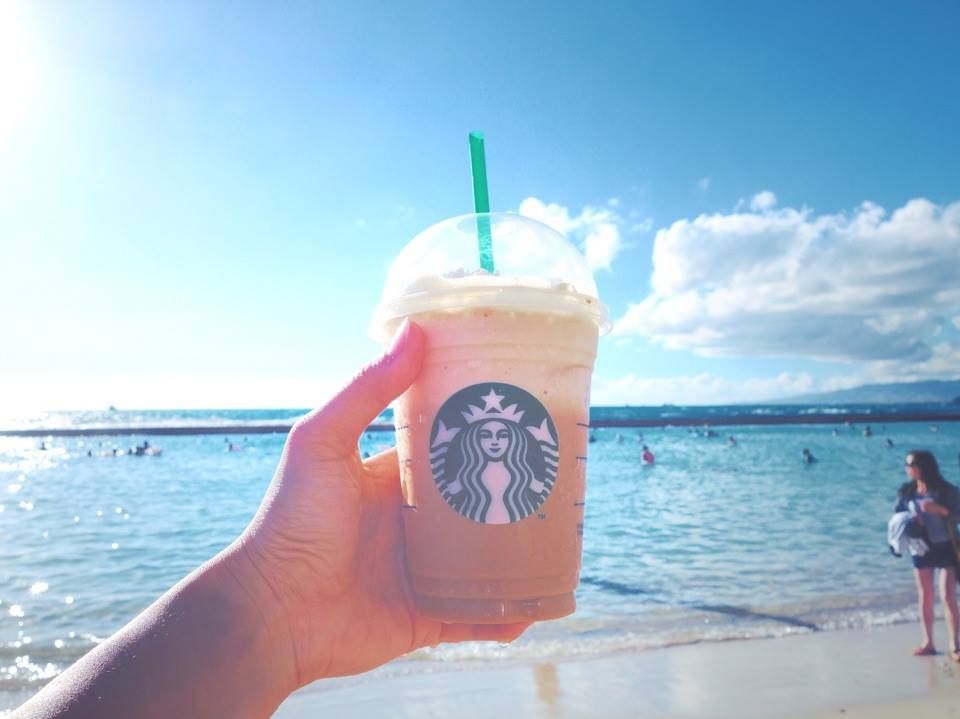 The balcony had the perfect lighting for selfies with a view of Waikiki beach.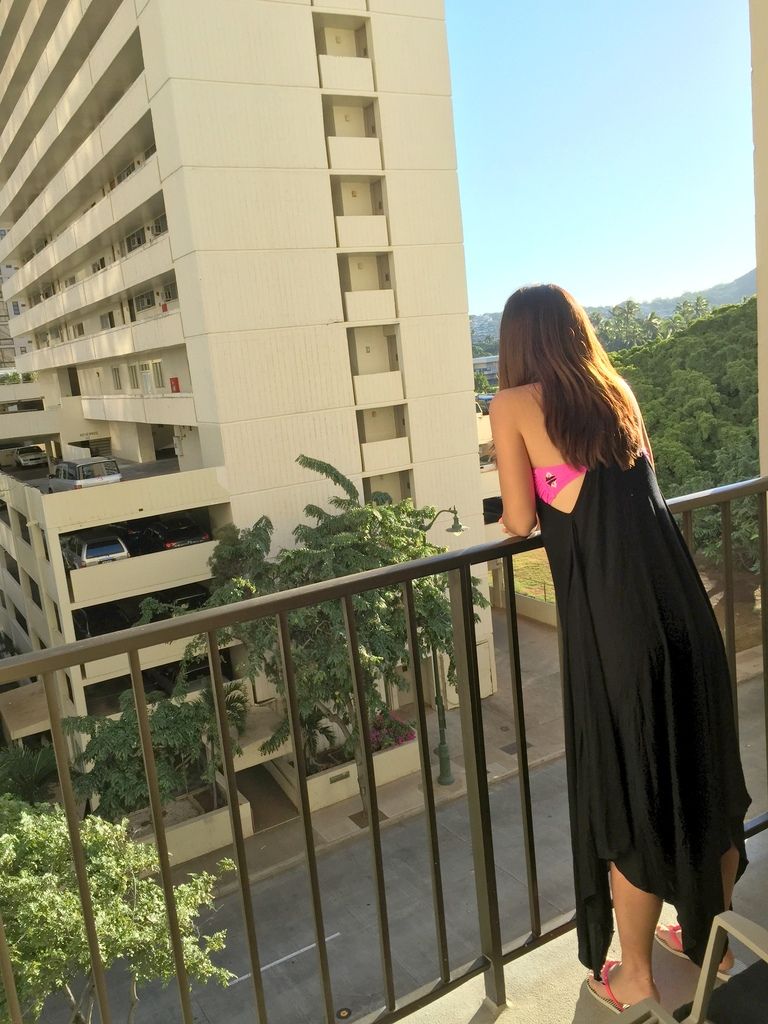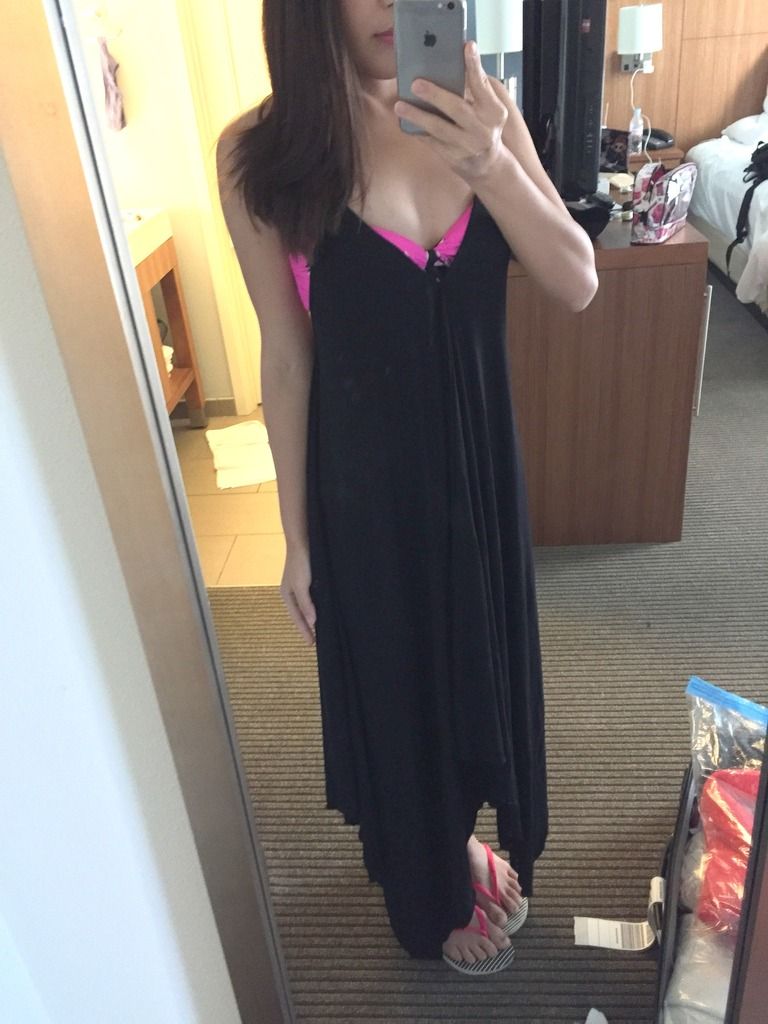 Diamond Head. Trust me, pictures do not ANY justice to the flawless sea and sky.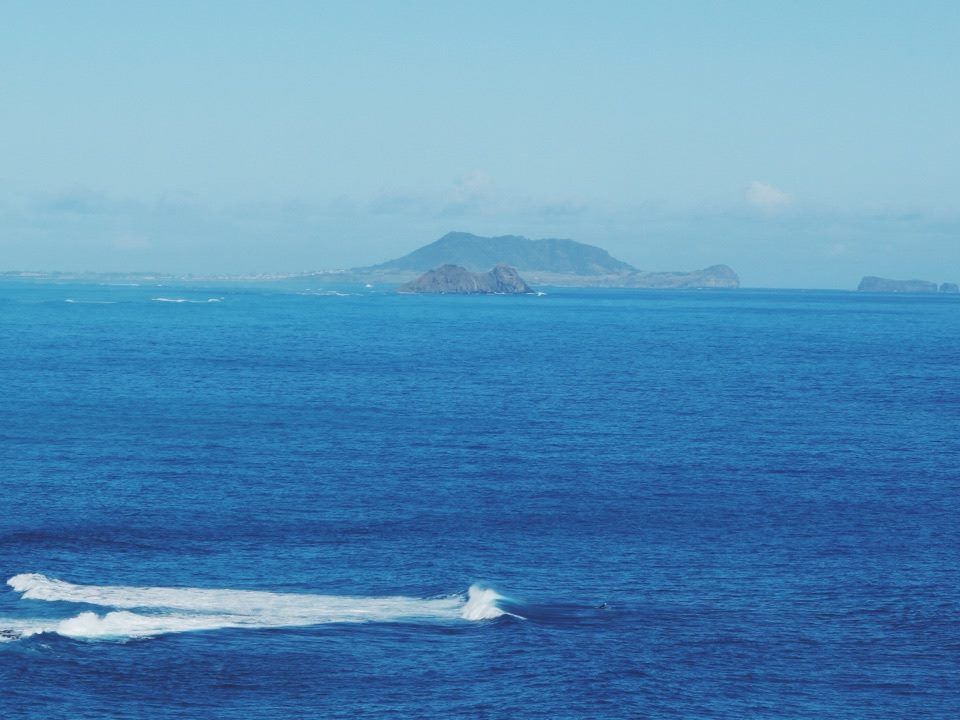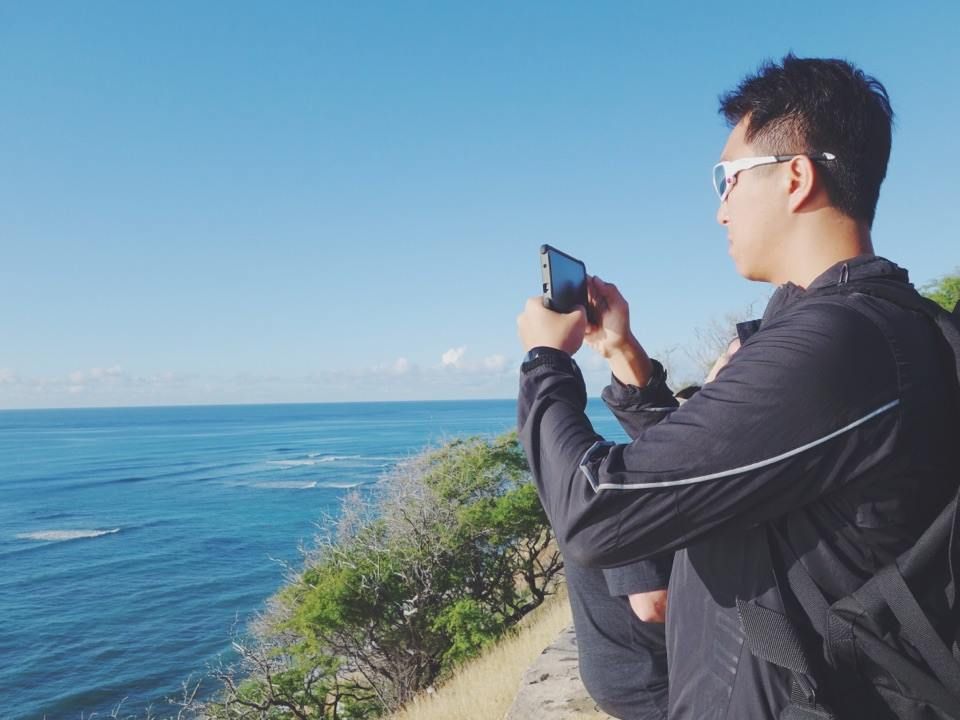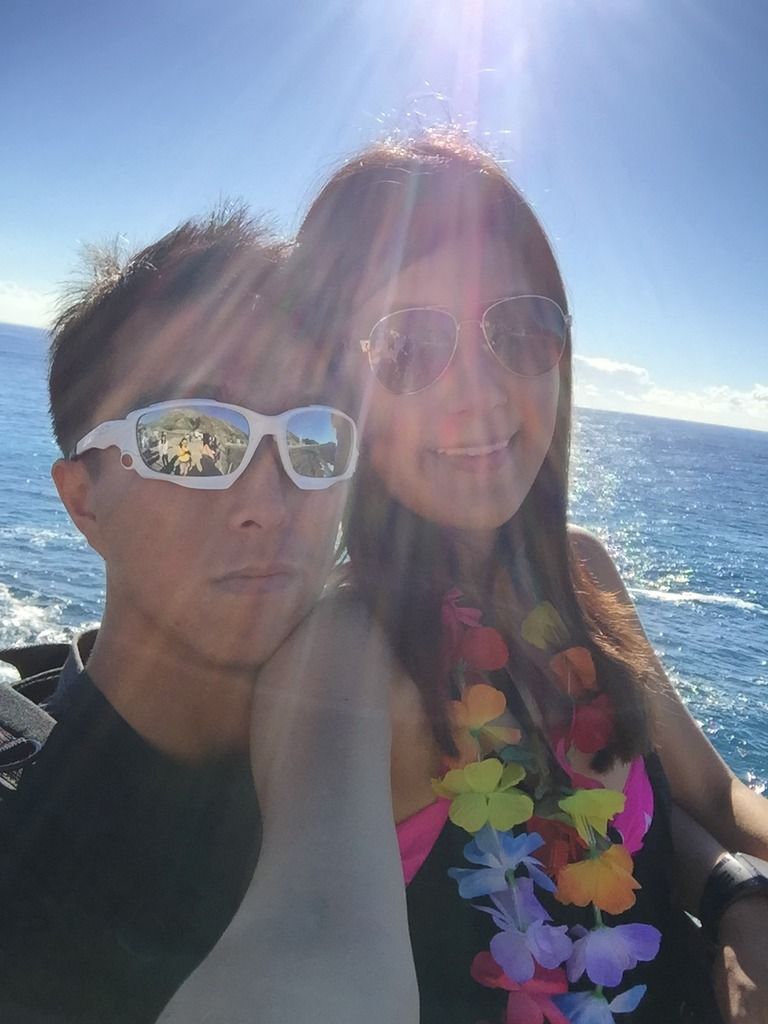 The sunsets in Hawaii were beyond beautiful as well and we looked forward to each evening's arrival. Purple, pink, orange, lavender.. each palette was as gorgeous as the last. We could spent our evening just doing that and it's amazing how with the passing of each minute, you see the sky transforming bit by bit.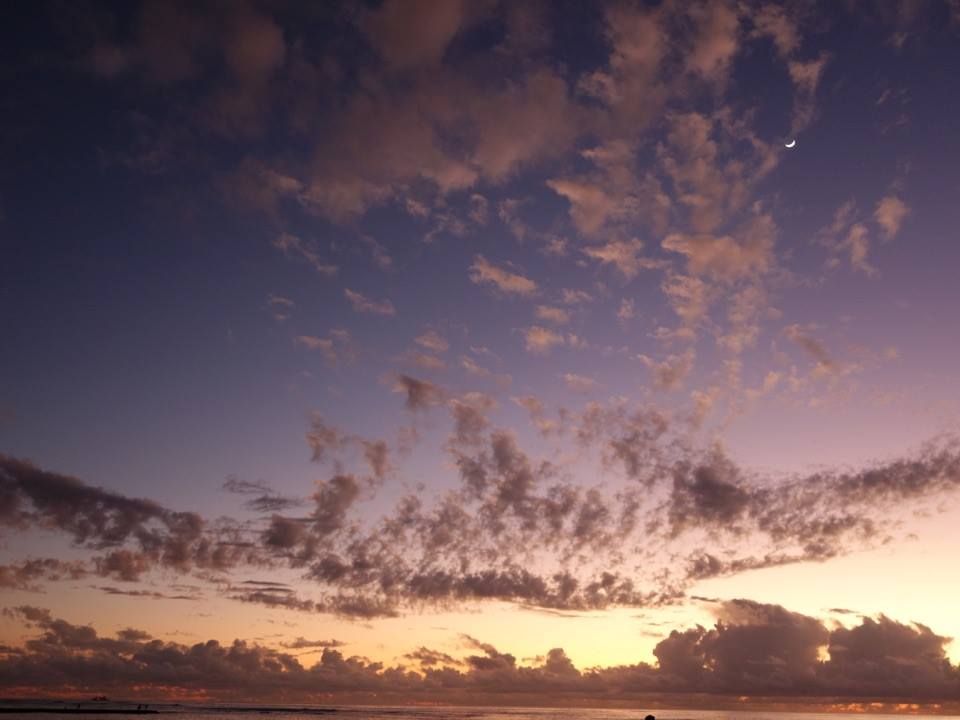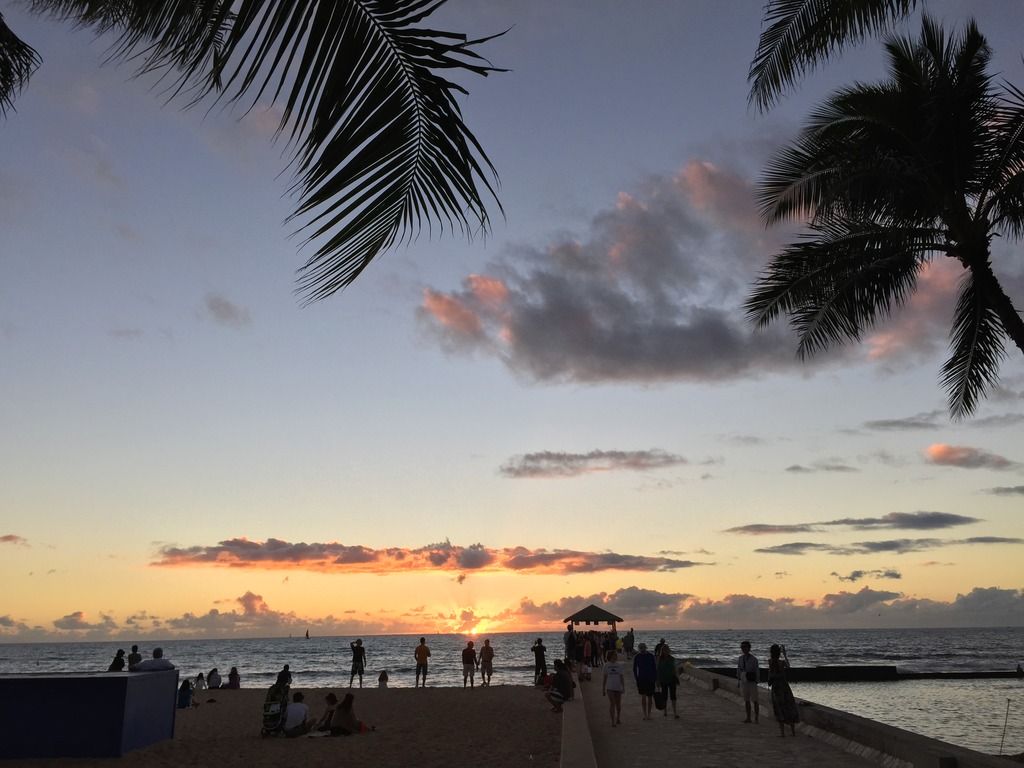 Water-sports and tanning were how we spent our afternoons just doing nothing except sipping smoothies. Definitely our kind of holidays, super relaxing!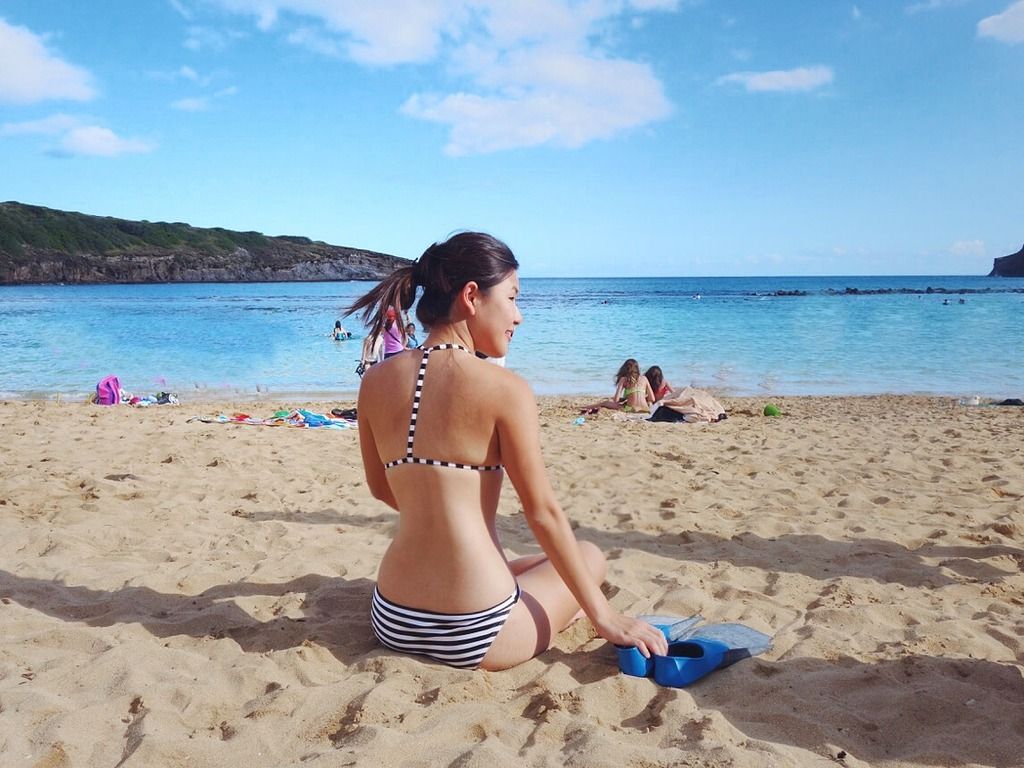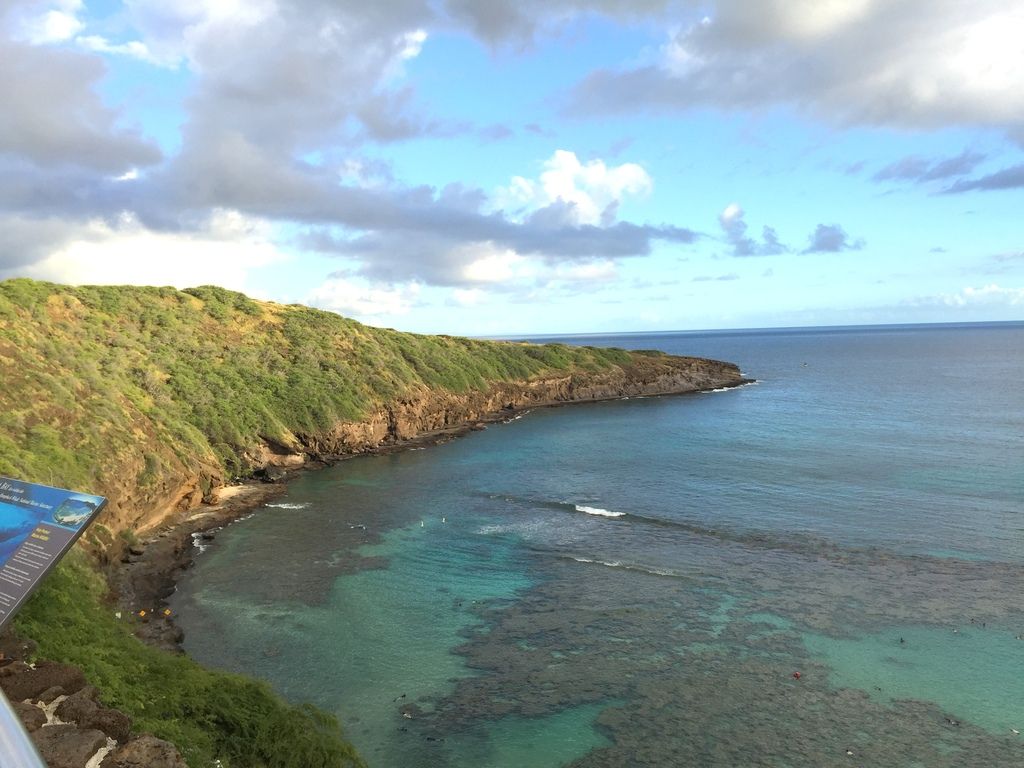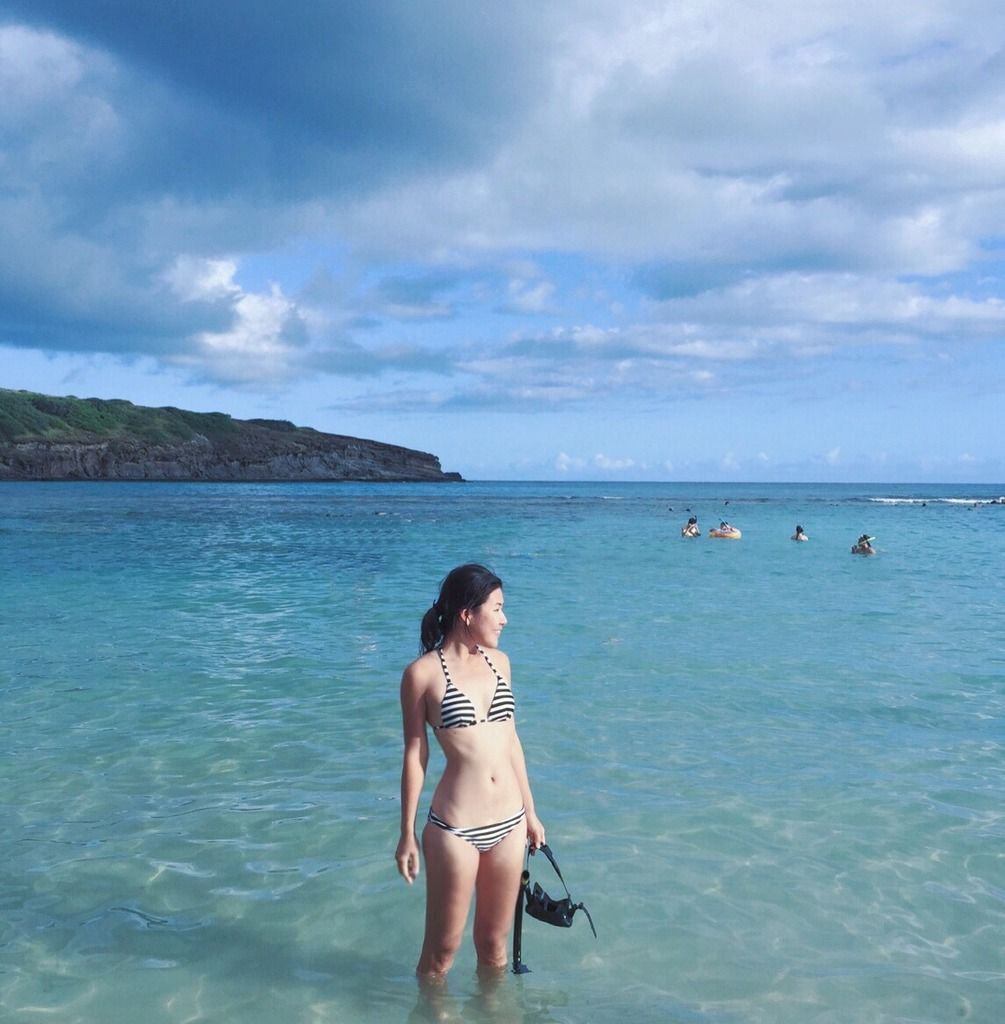 Evenings were spent at the bars and shopping. What we liked was how this place embraces both the city and beach bums that we are for a healthy mix!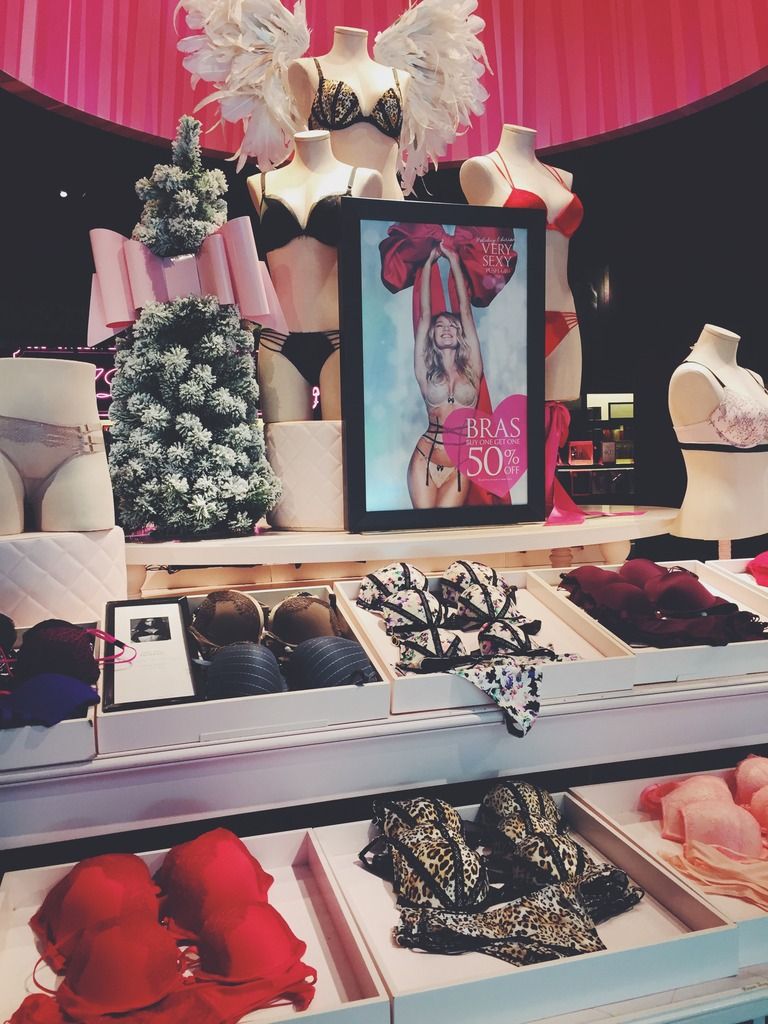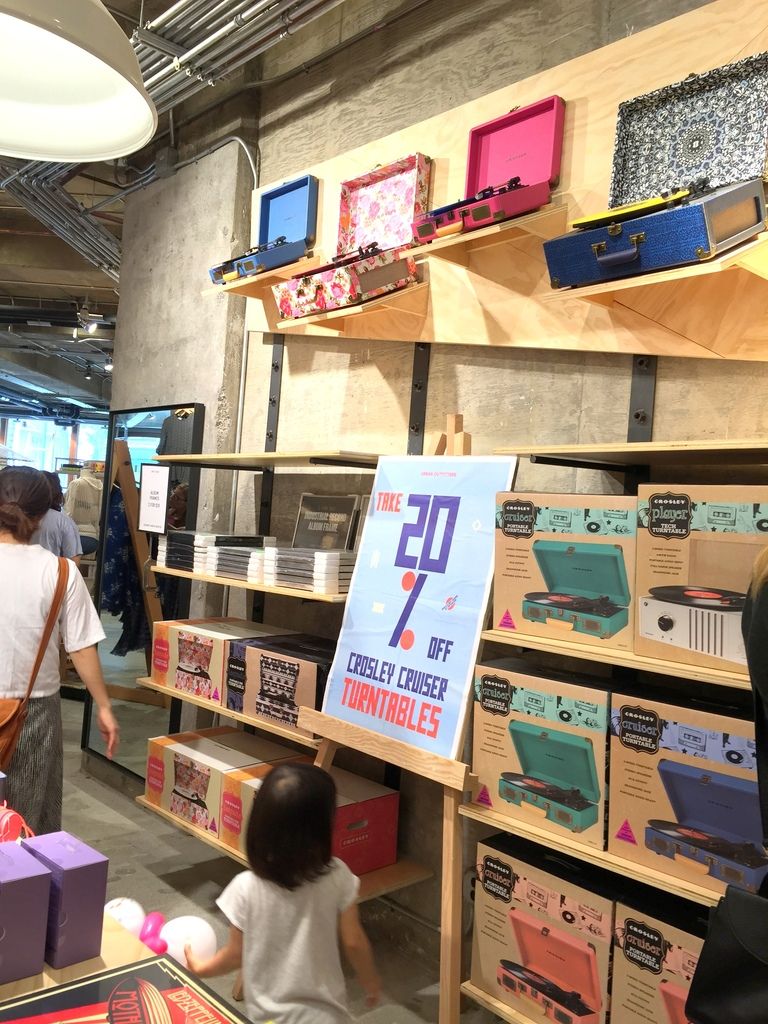 For first-timers, we will highly recommended visiting this historical site, USS Arizona Memorial. It is the exact same site that the unfortunate Pearl Harbour incident had to strike at World War II.
That day, we spotted a rainbow at the gloomy site after a heavy heart upon seeing the black fumes in the sea and names of warriors who have sacrificed and perished in 1941.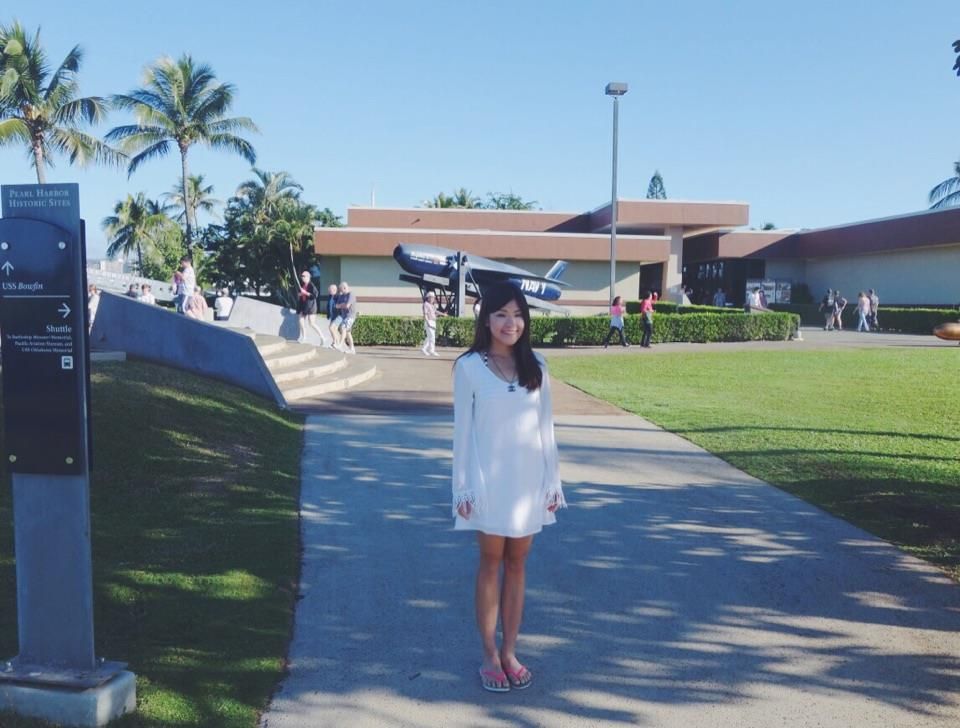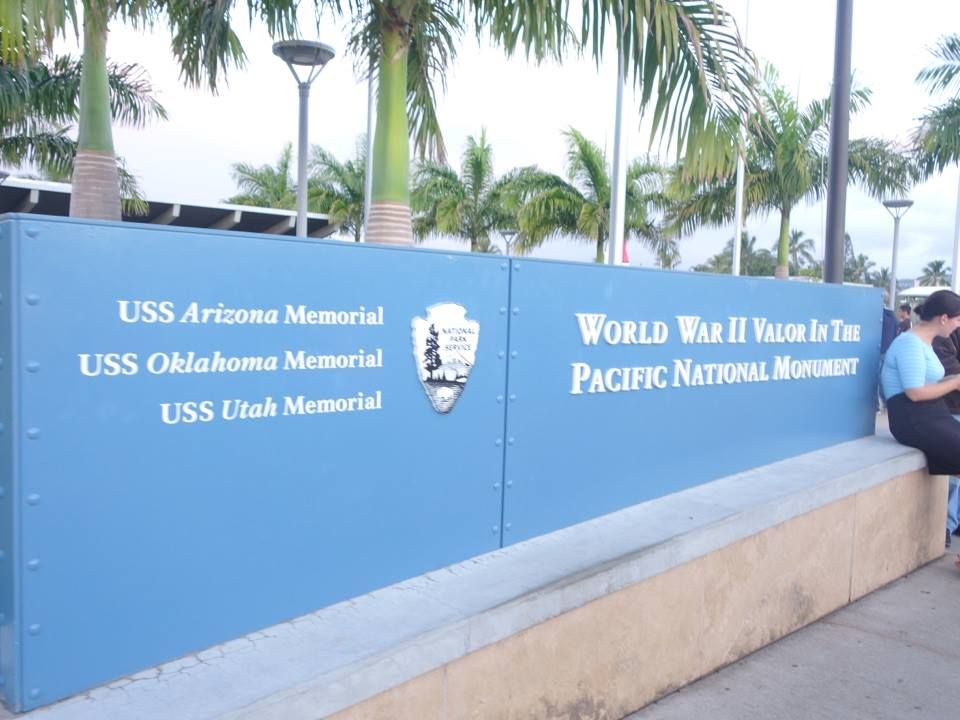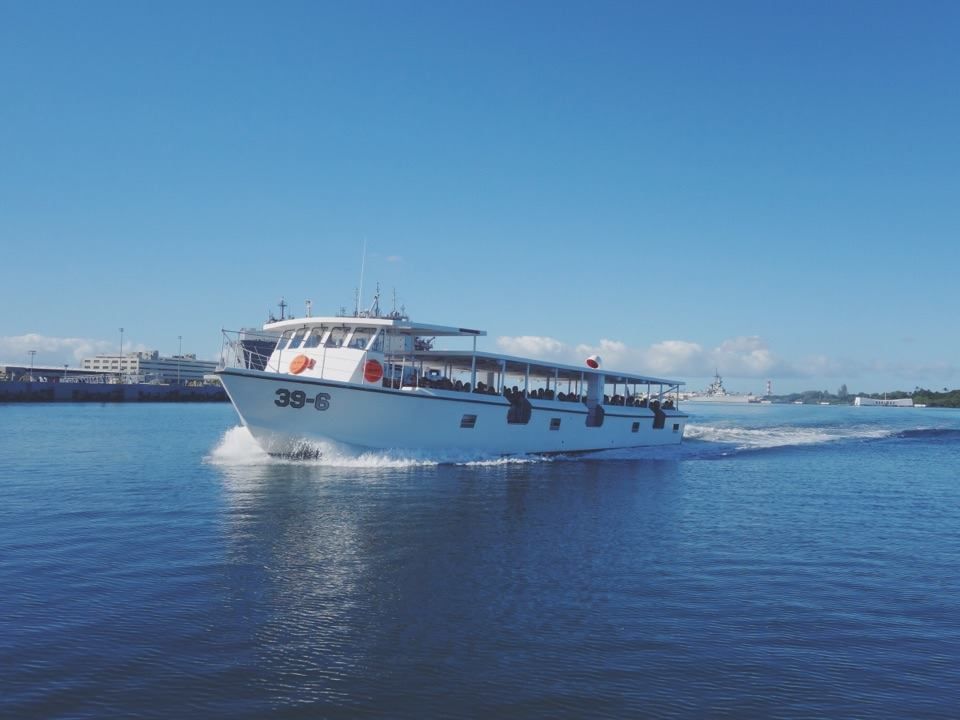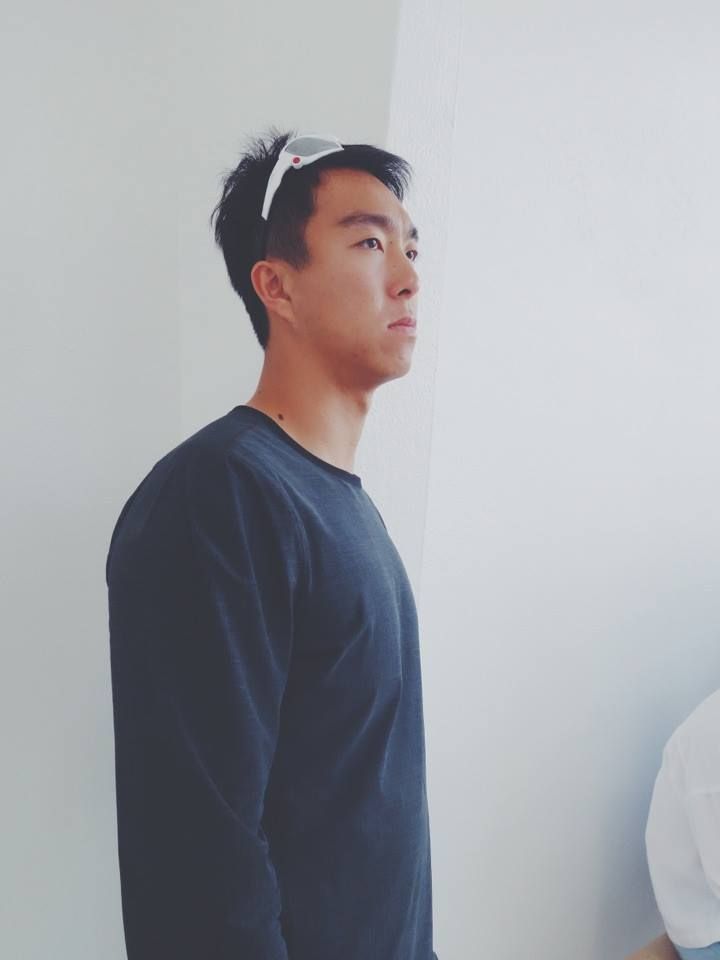 The week flew past just like that and we were slightly reluctant to proceed to our next stop (Los Angeles). Hawaii.. we are in love.
Saying our goodbyes and the last glimpse of Hawaii.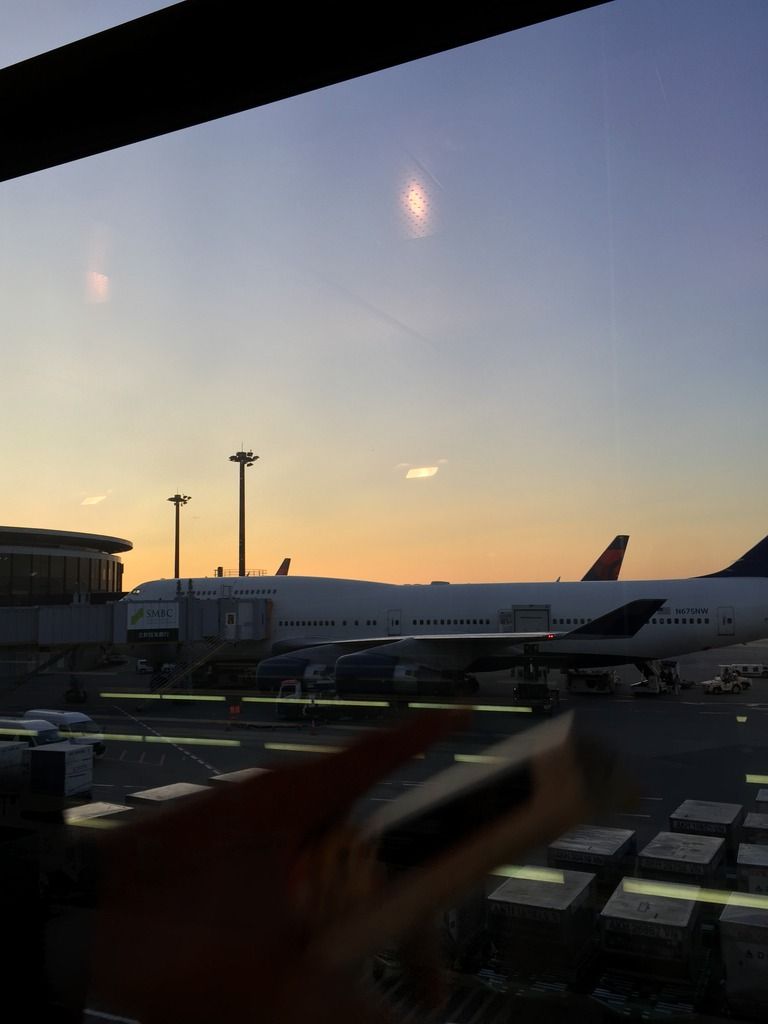 Mahalo (thank you in Hawaiian language) Hawaii for a memorable Christmas spent on your island. We will never forget the short 7 days spent and hope to greet you
Aloha
soon!