I had the opportunity of visiting and running in Melaka for the first time, all thanks to Running Department for organising its first overseas excursion race! It also marked my first race of 2015.
It was a very enjoyable three days spent just walking, eating and then running. Honestly I think the calories piled on were triple the effort we spent running the 21km in the kampong area. But most importantly, everyone had tons of fun!
---
SKYHAWK NATURE TRAIL RUN 2015
Registration for the race was done by RD as well so we just had to collect our race-pack a day prior to the race!
It was my first time running at the kampong area which was a refreshing change from the city routes in Singapore. Back to nature into the kampong, seeing animals and friendly locals.. this was definitely a memorable race that didn't feel like a race.
That Sunday morning, the coach sent us from Hatten Hotel to the race site which took us about fifteen minutes. And here we flag off excitedly, together with their locals and many Singaporeans!
I'm all ready for my first race of 2015!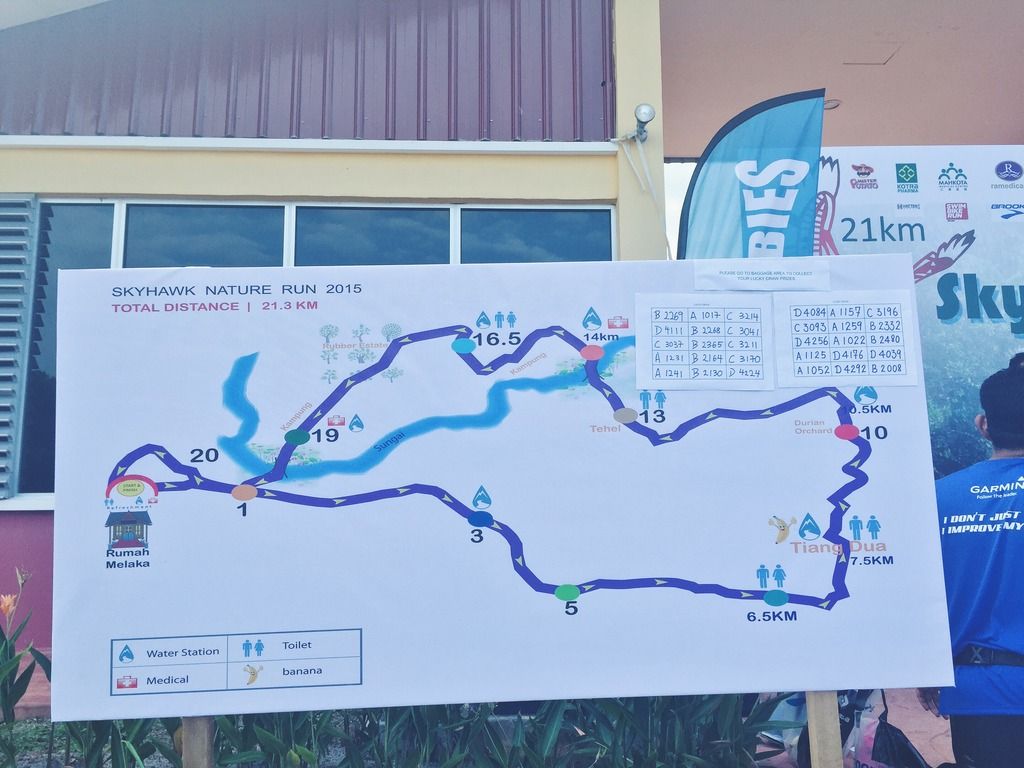 Up and down gentle slopes. Stopping by at the fruits/water stations mend by friendly locals. Cheers from the residents nearby to keep us going.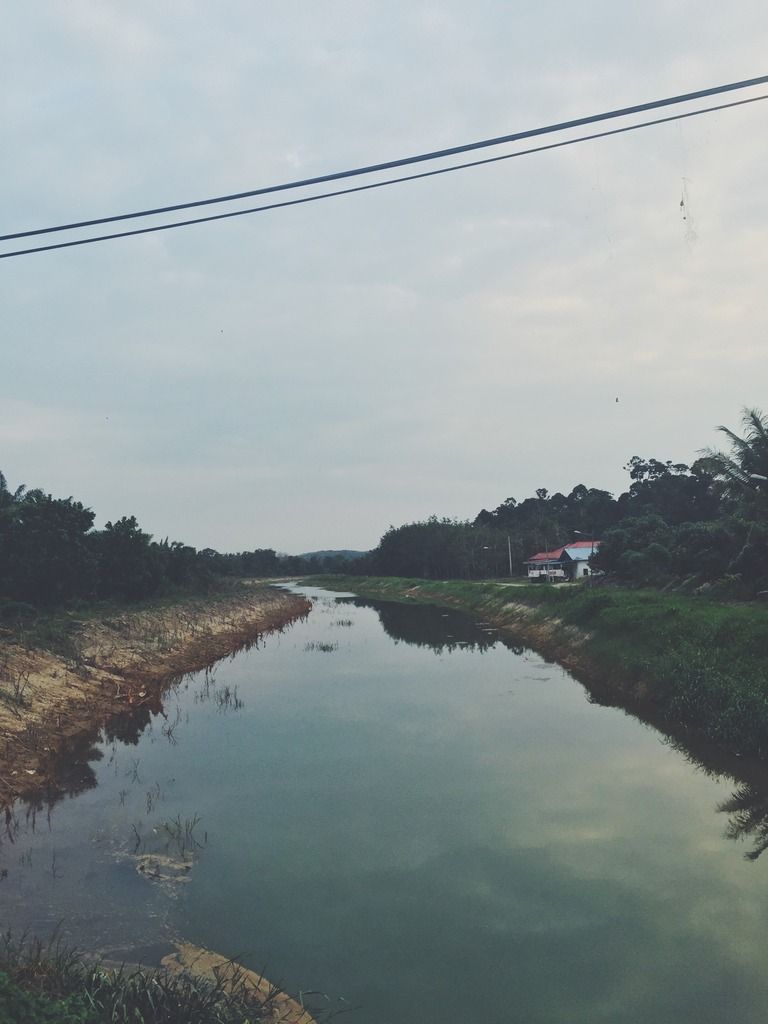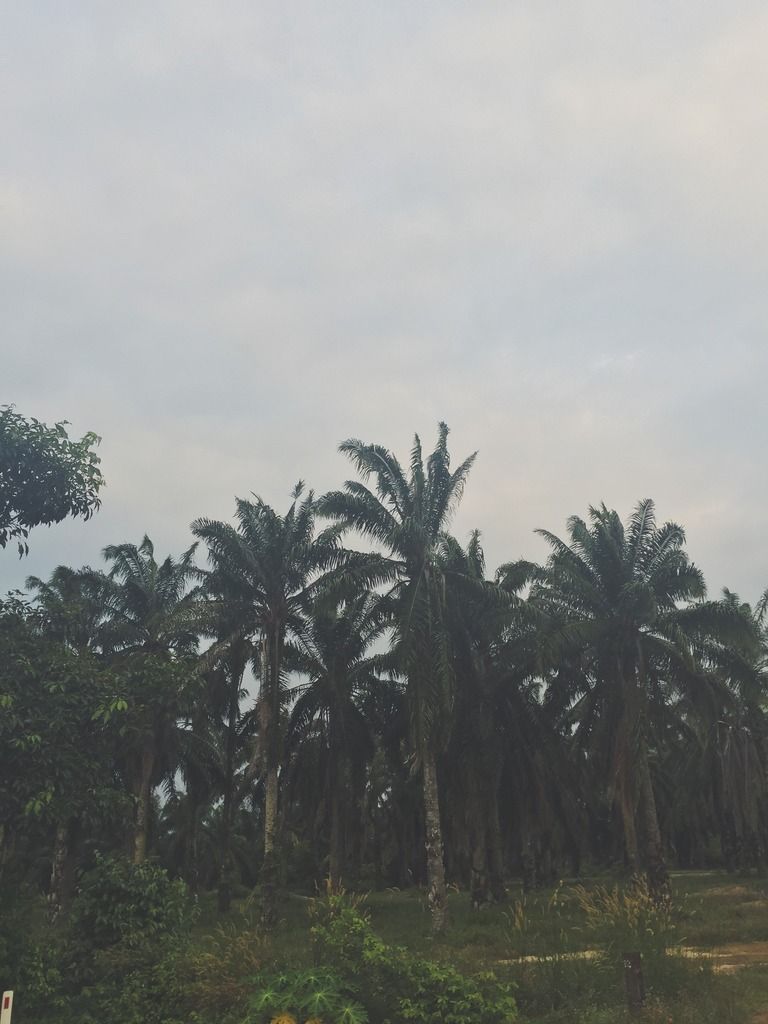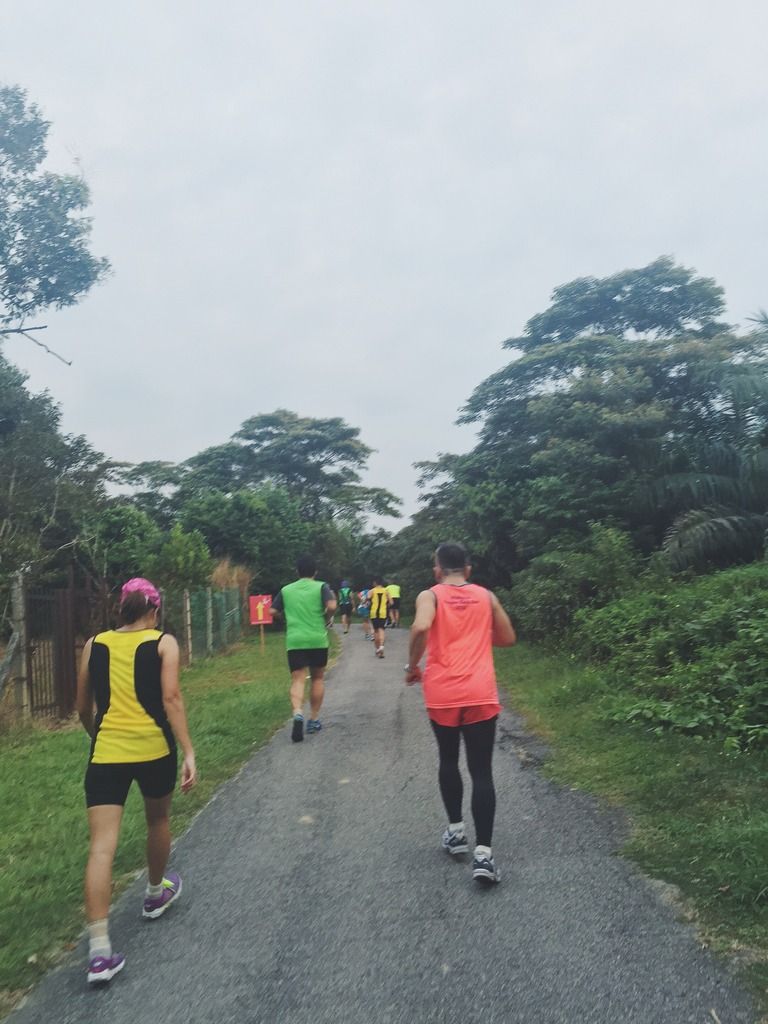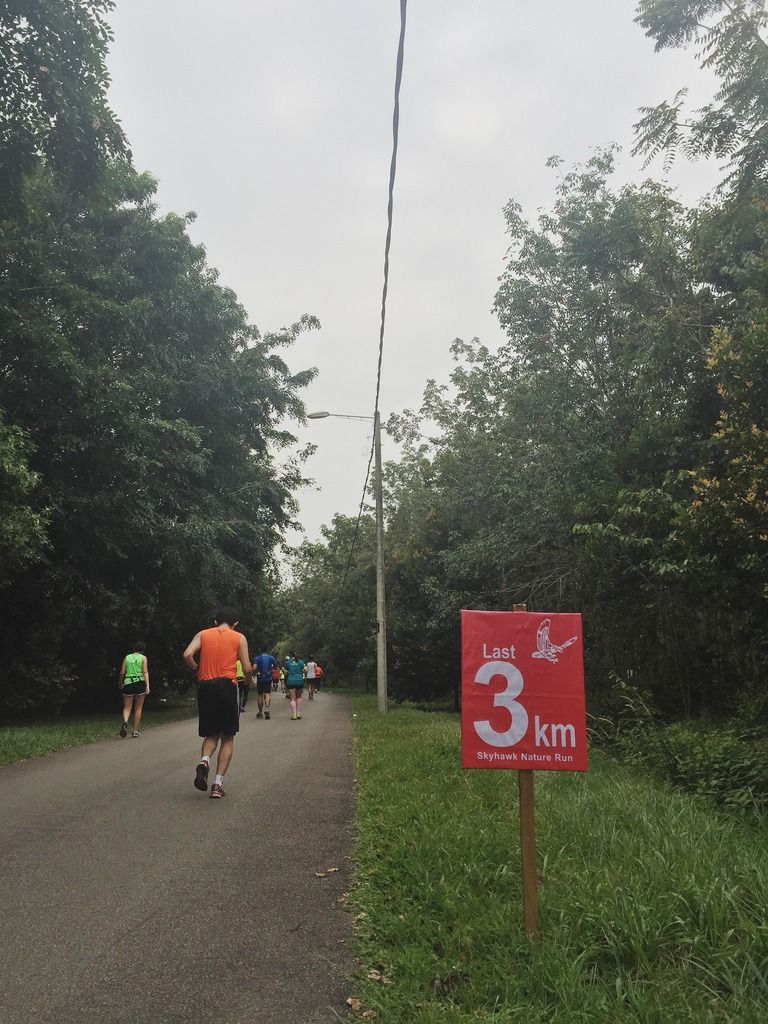 After a turn-in and greeted by the photographers, we have completed our half-marathon! Yay!
The post-race site was like a buffet feast for our stomaches with a wide variety of food (noodles, ice-cream, eggs etc). Super worth the race fees which were just SGD20-35 if I recalled correctly.
This was the second edition of Skyhawak Nature Trail Run. I guess what's alluring about the race was the refreshing race route and that it can be a quick weekend trip with the close proximity from Singapore.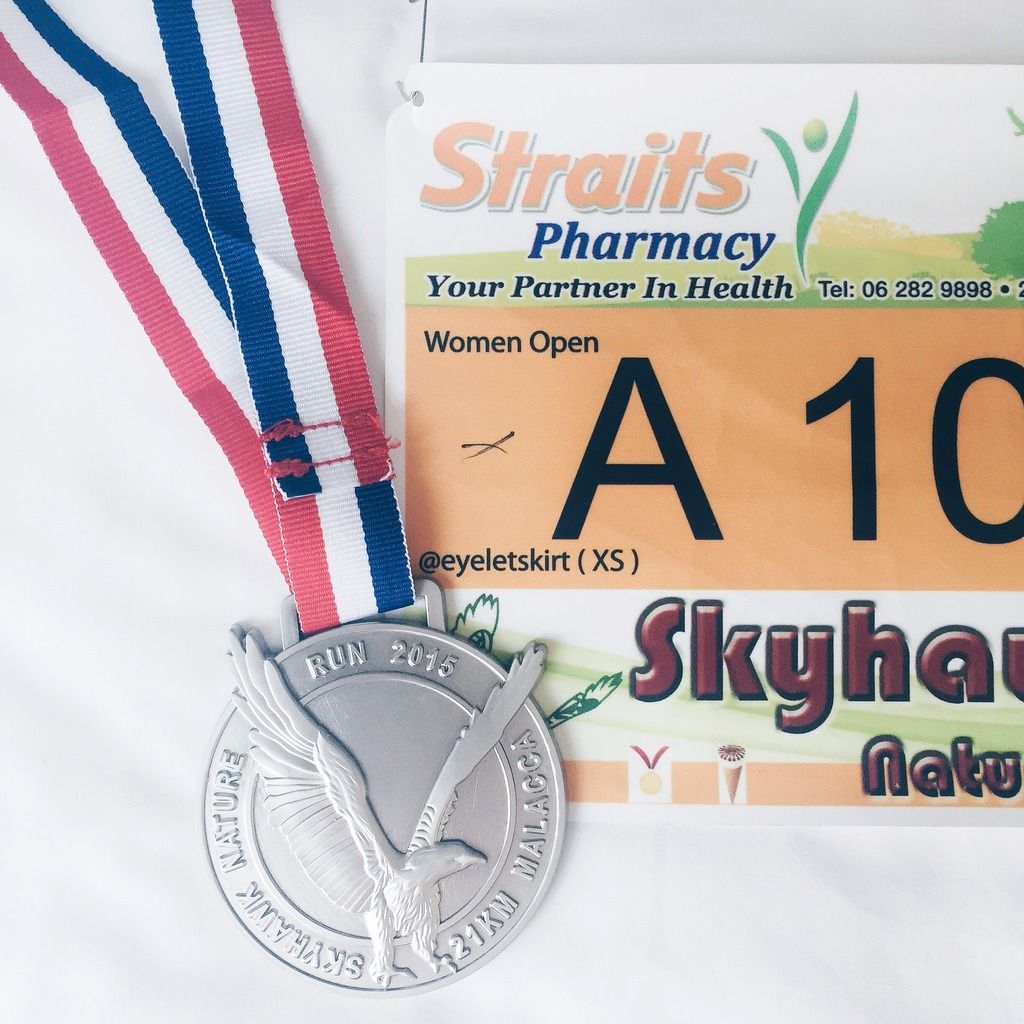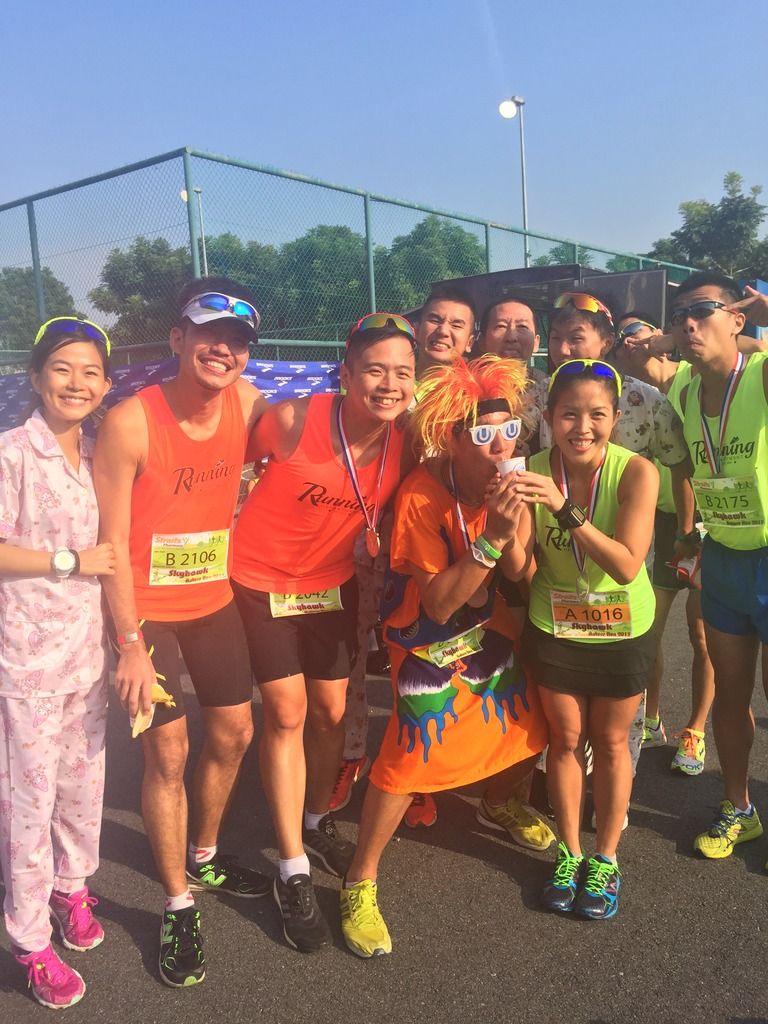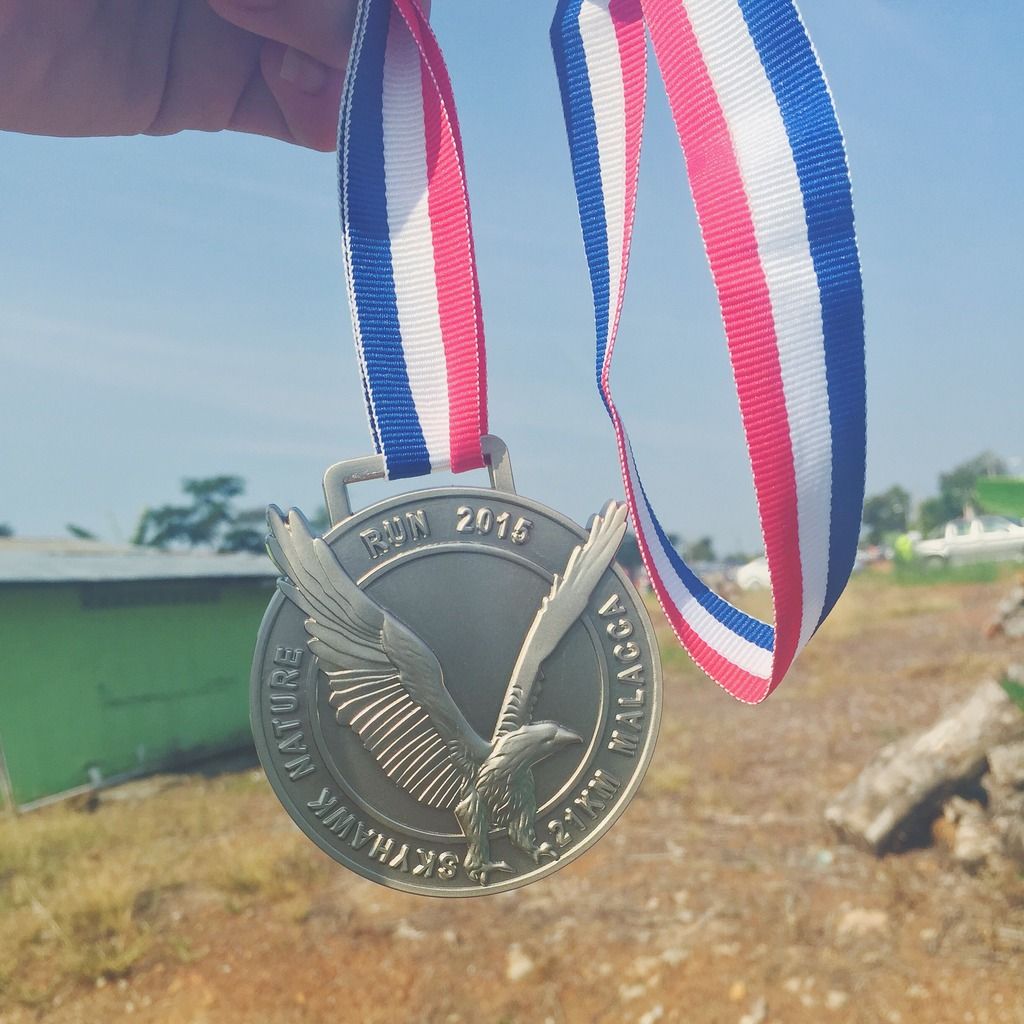 ----
#RDINMELAKA
With the flawless organising from RD, the trip was as fab as the race! We were split into few groups due to the big group size and had the opportunity of exploring Melaka via food trails. Just eating, exploring and then more eating!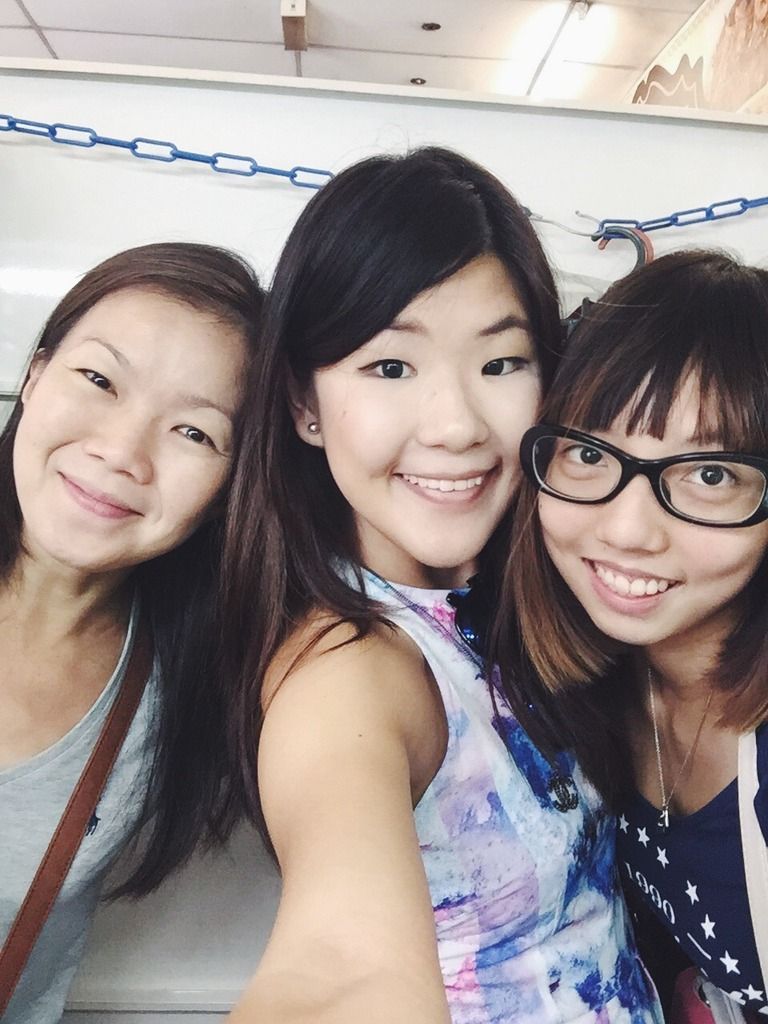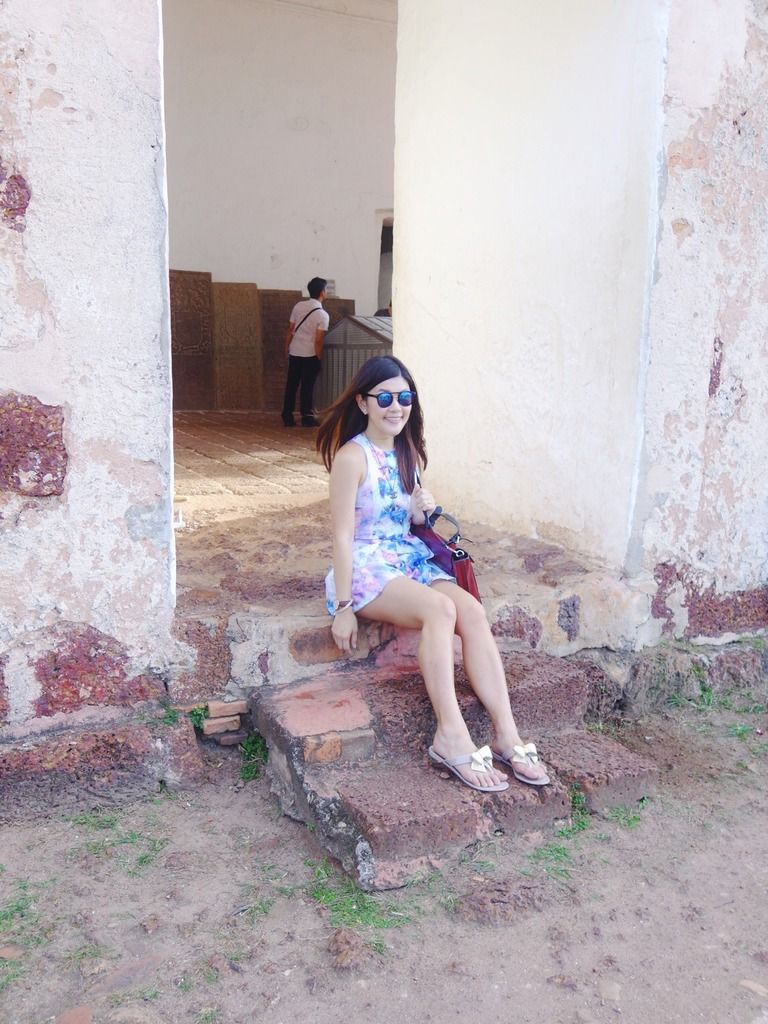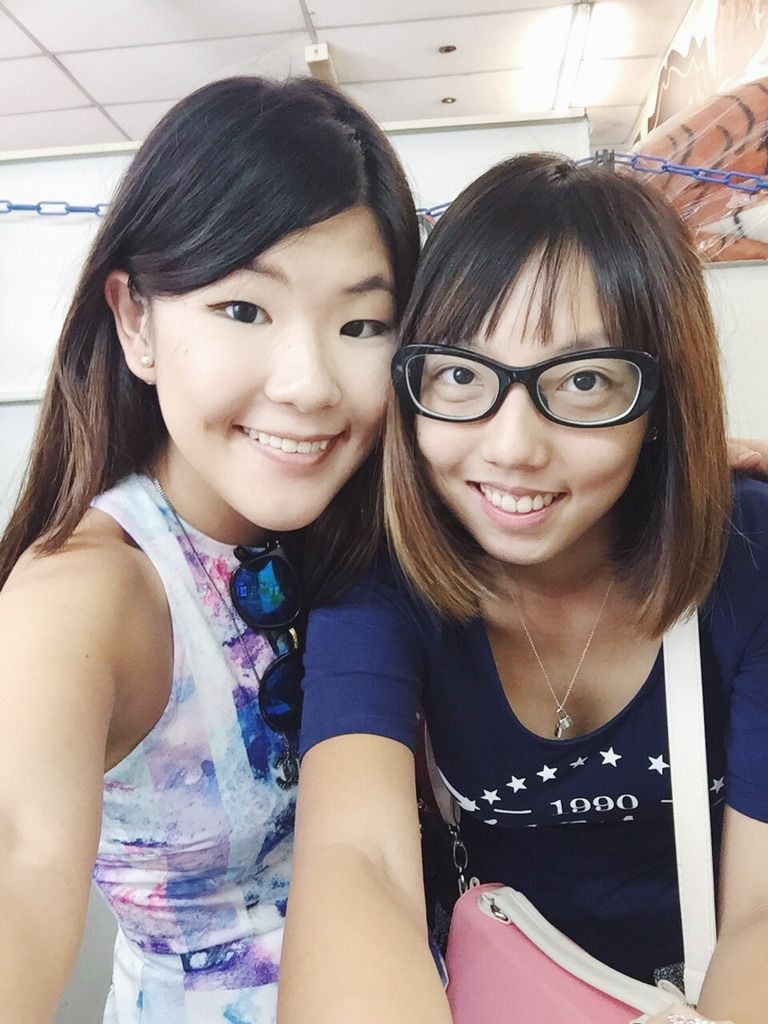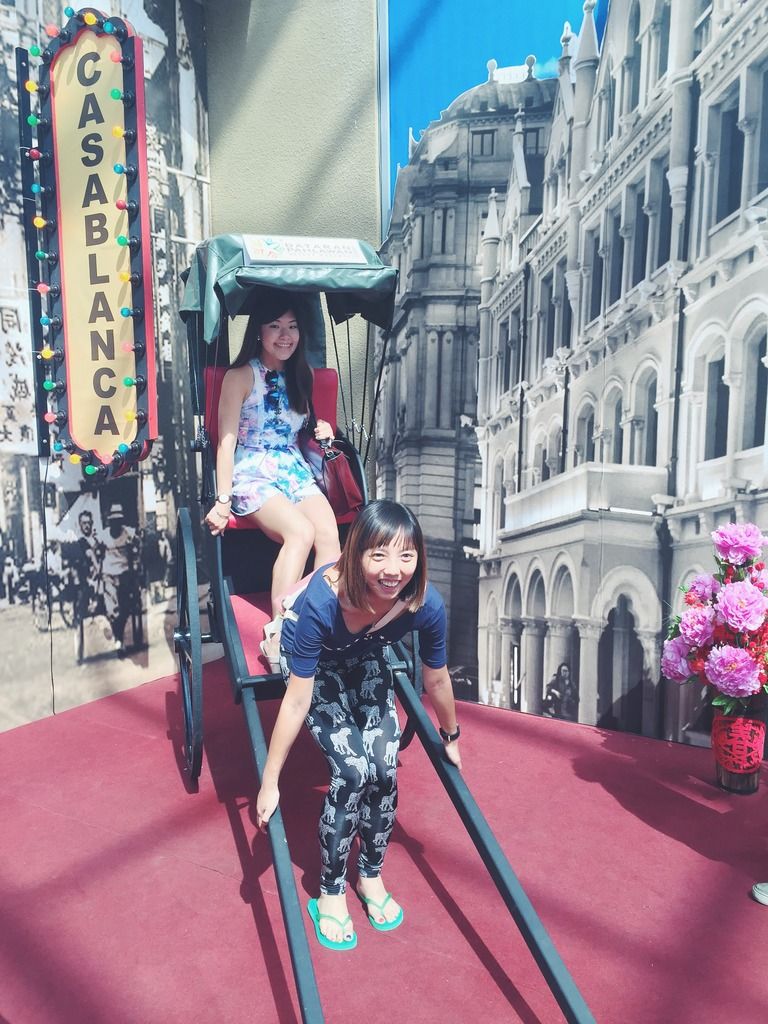 We stayed at Hatten Hotel for two nights which I will highly recommend due to its posh interior, central location and comfortable rooms. Nothing more to ask for.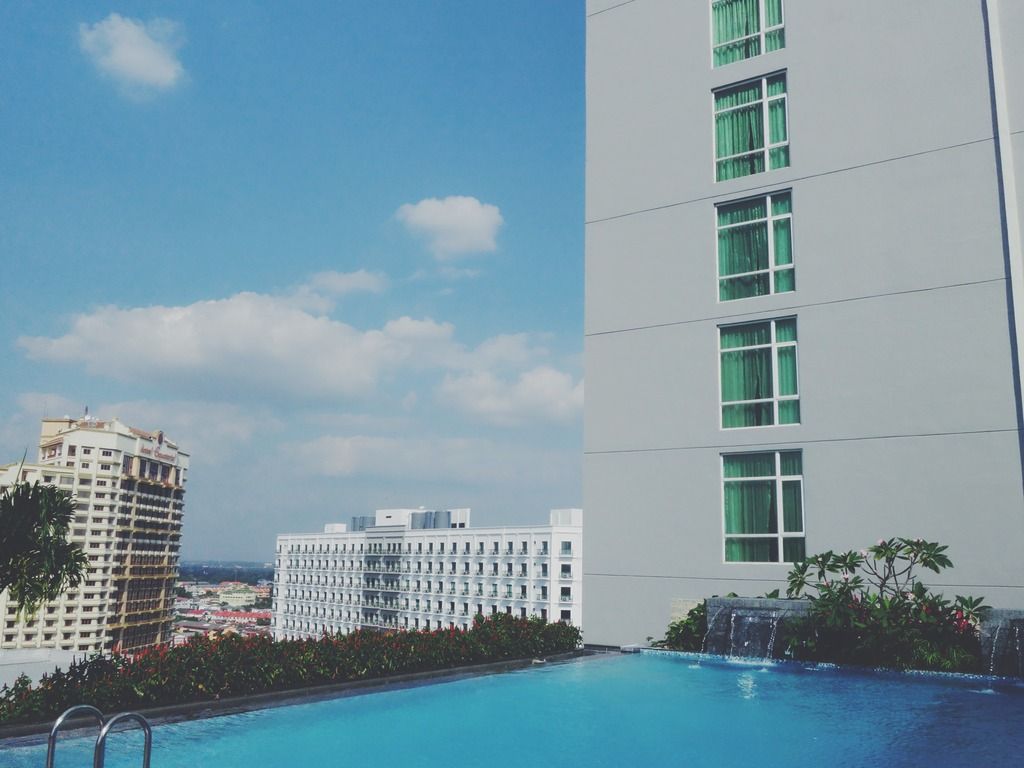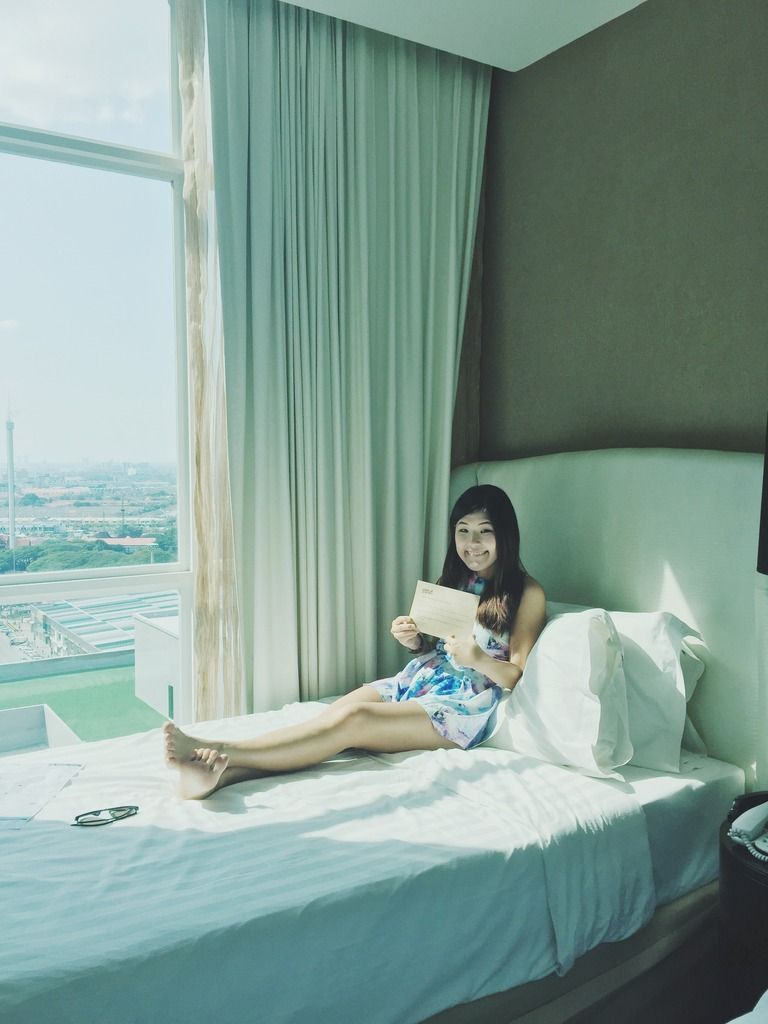 Even the hotel breakfast was quite a spread and I didn't expect it initially.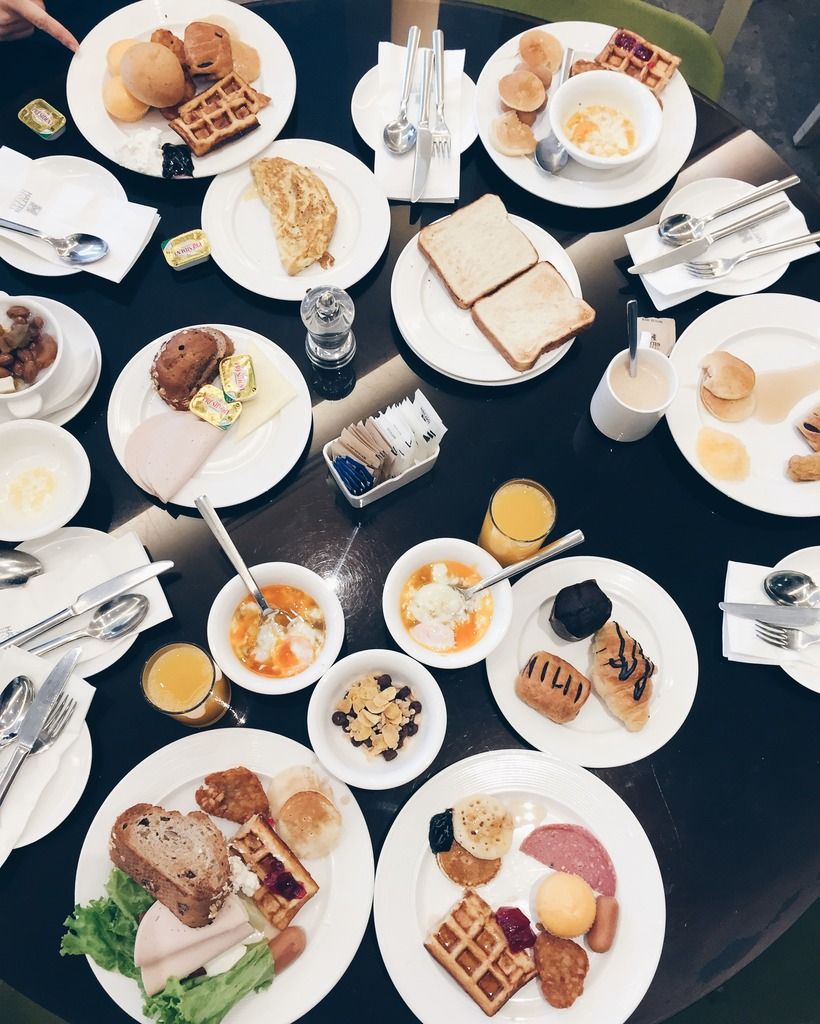 Off we go to explore and complete our tasks with our allocated group!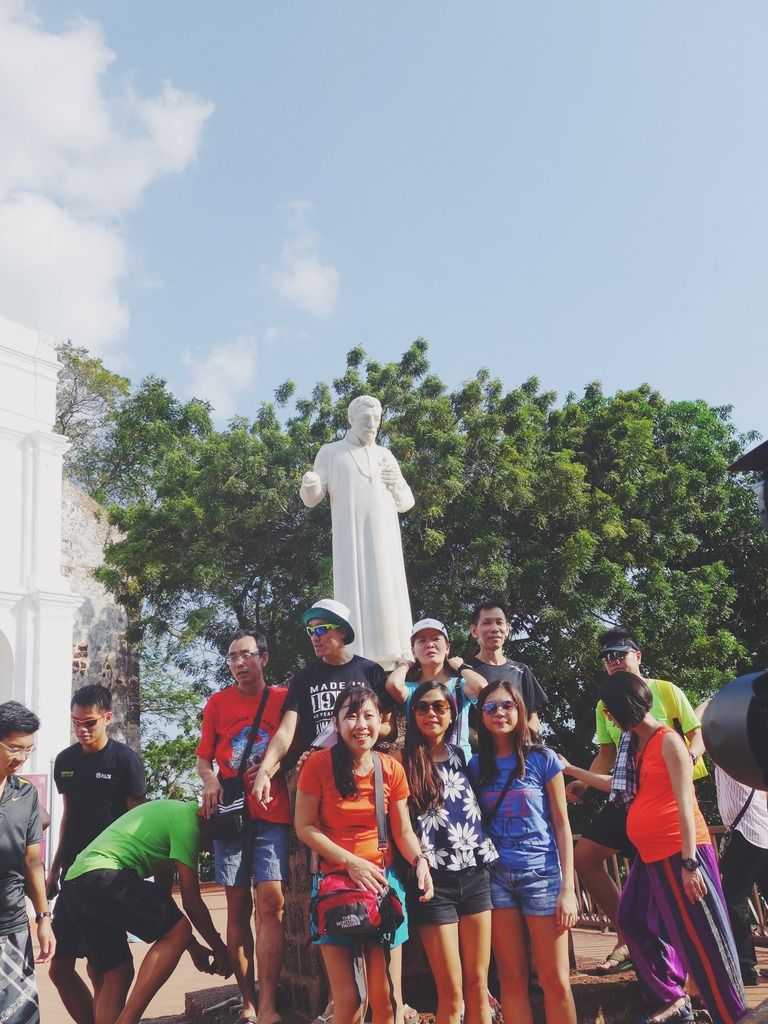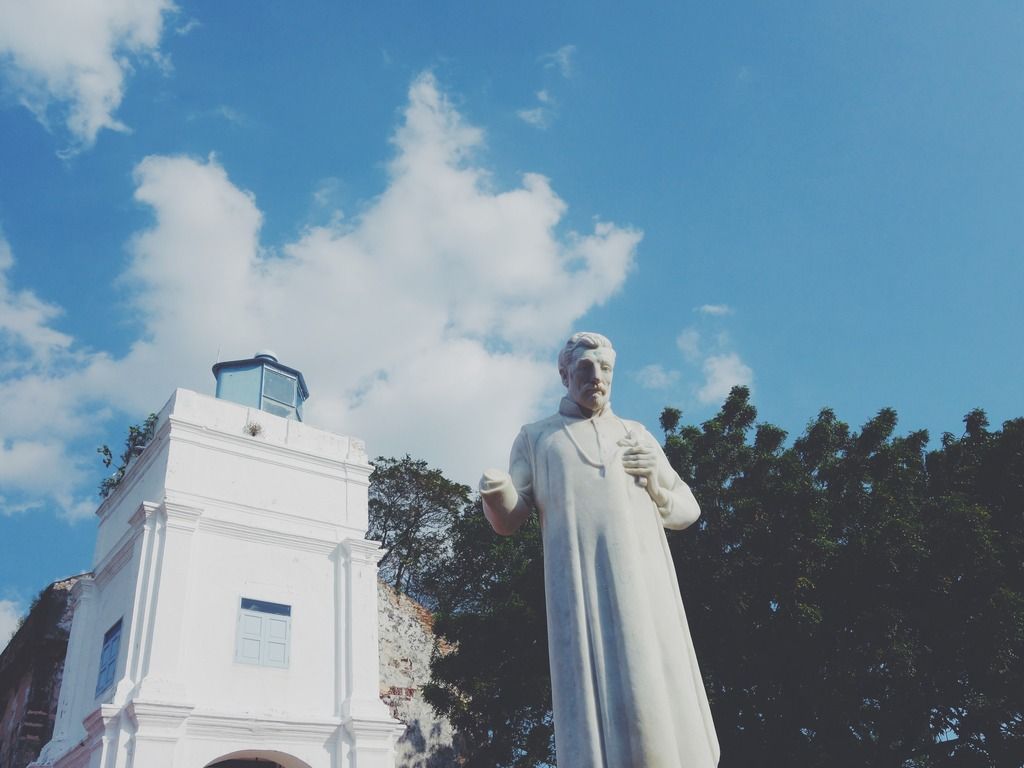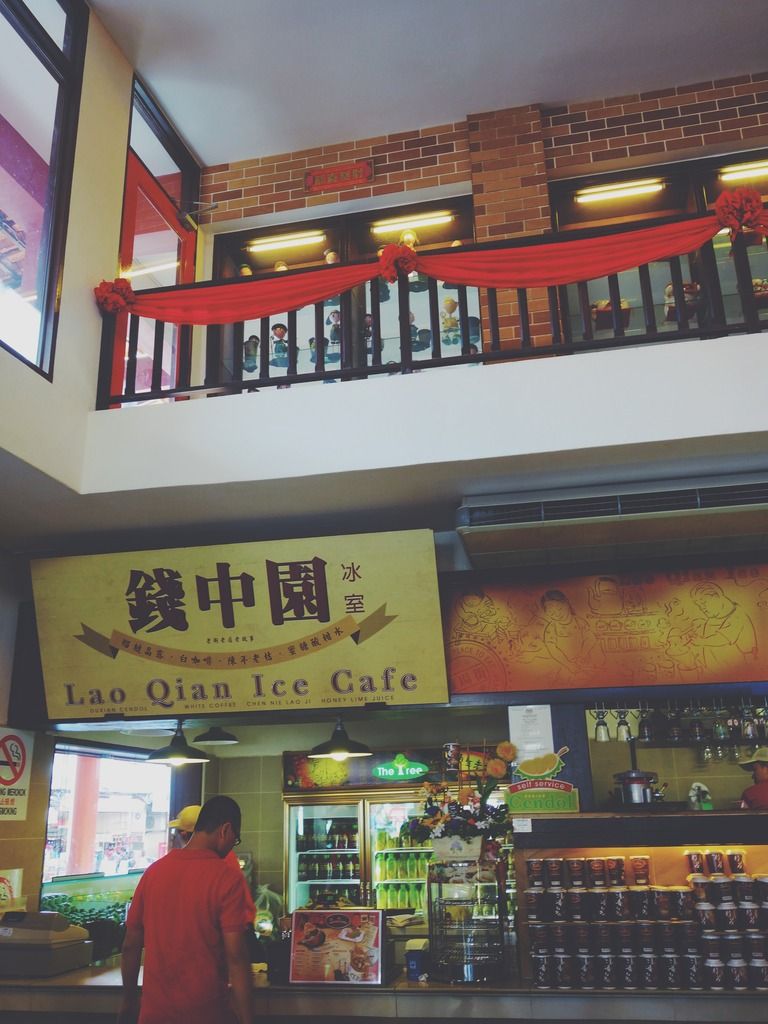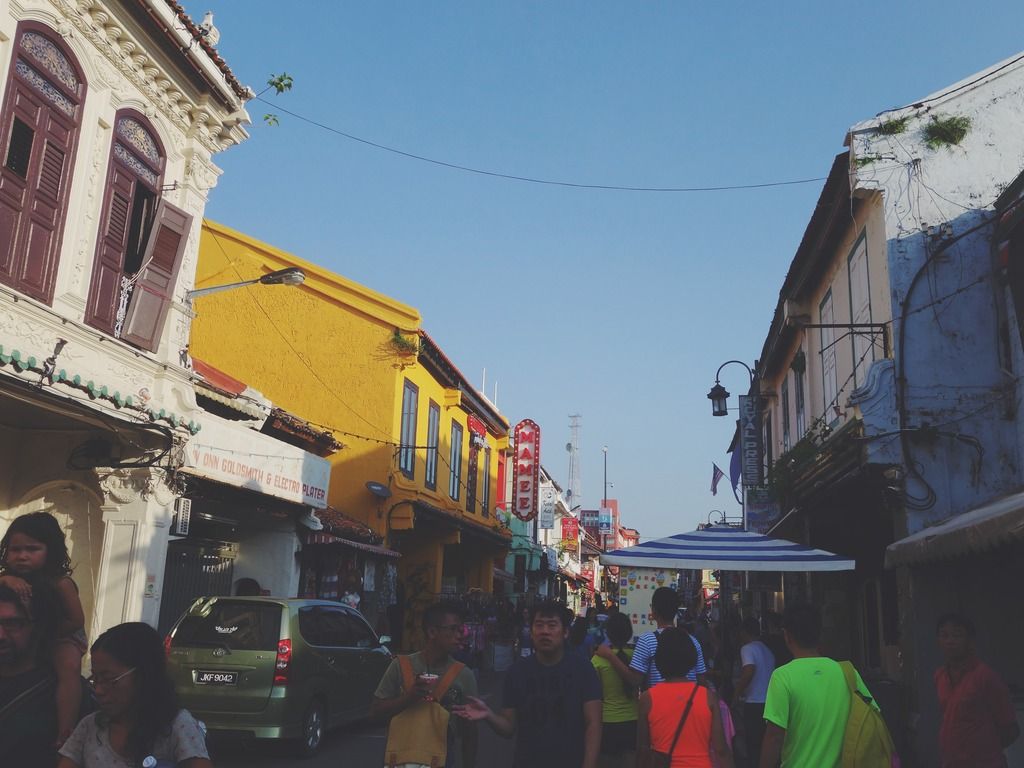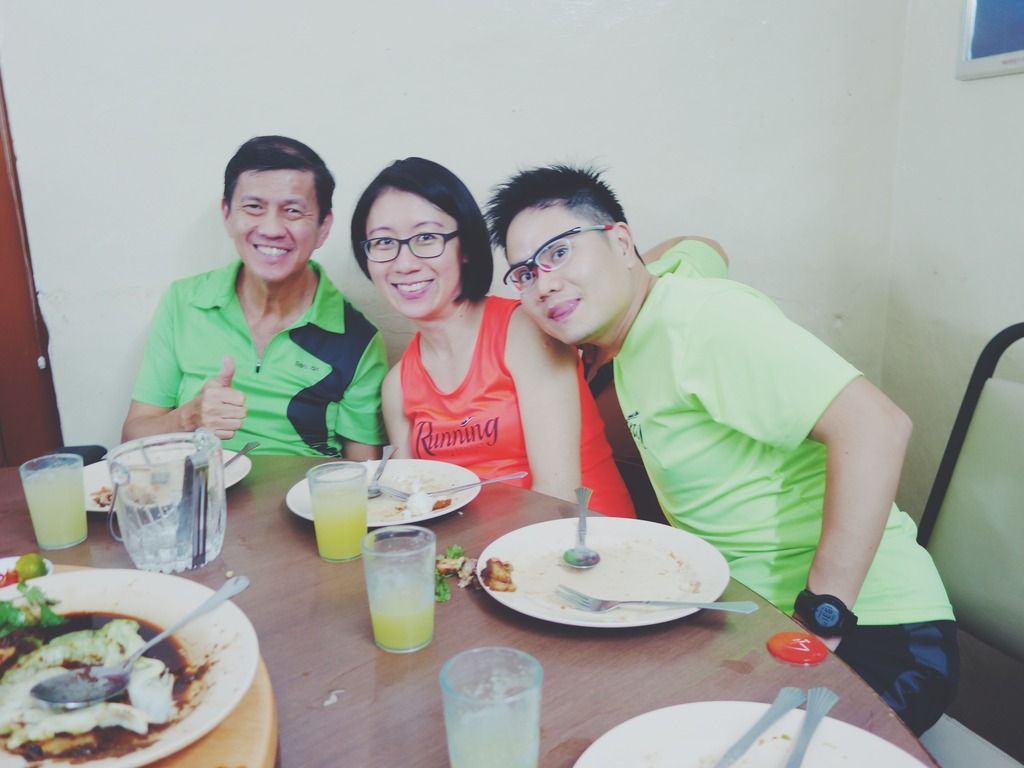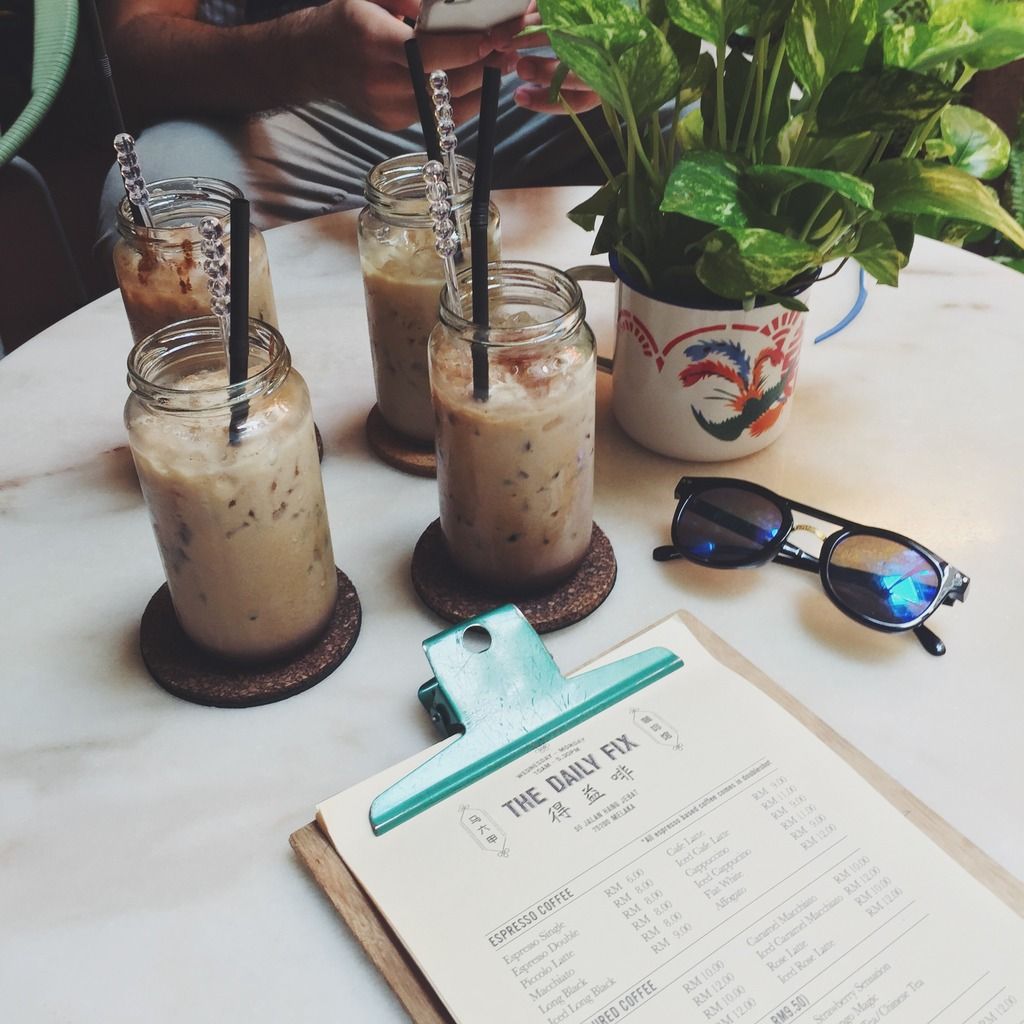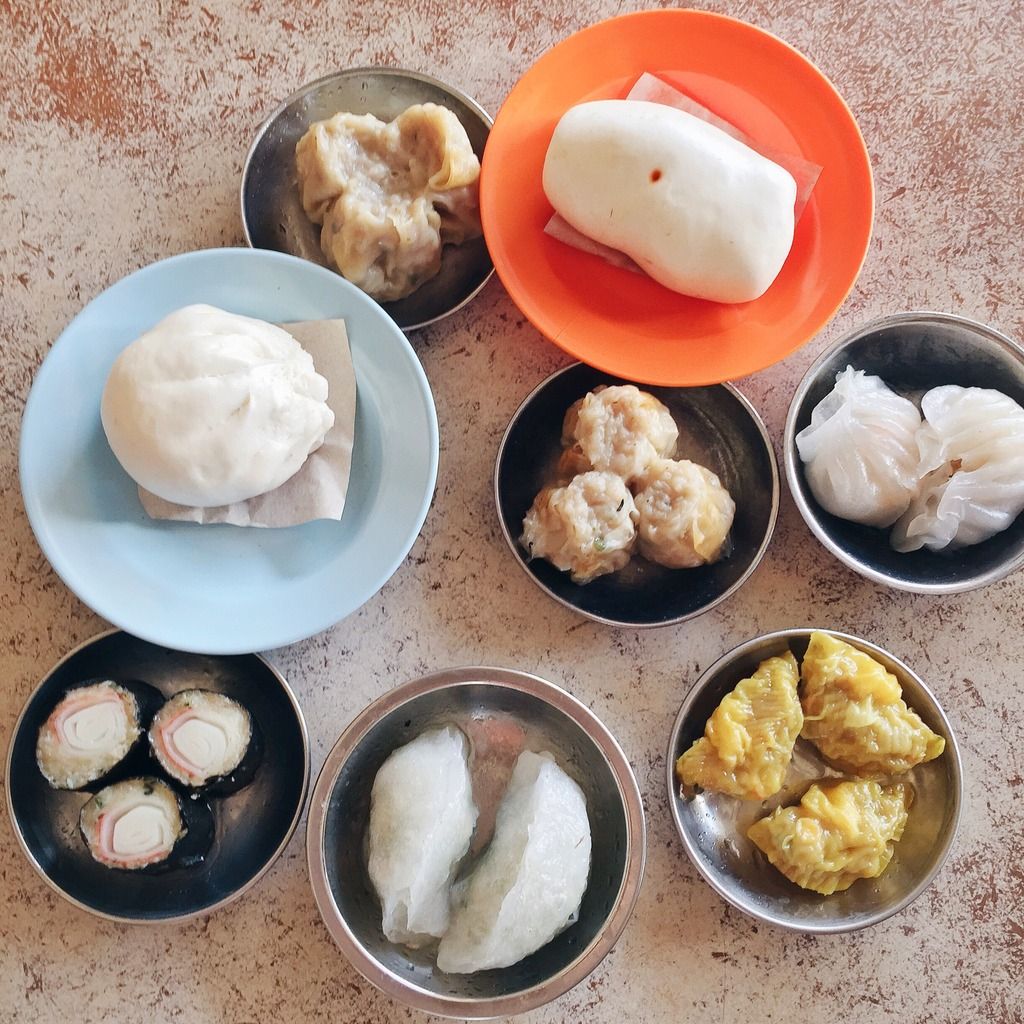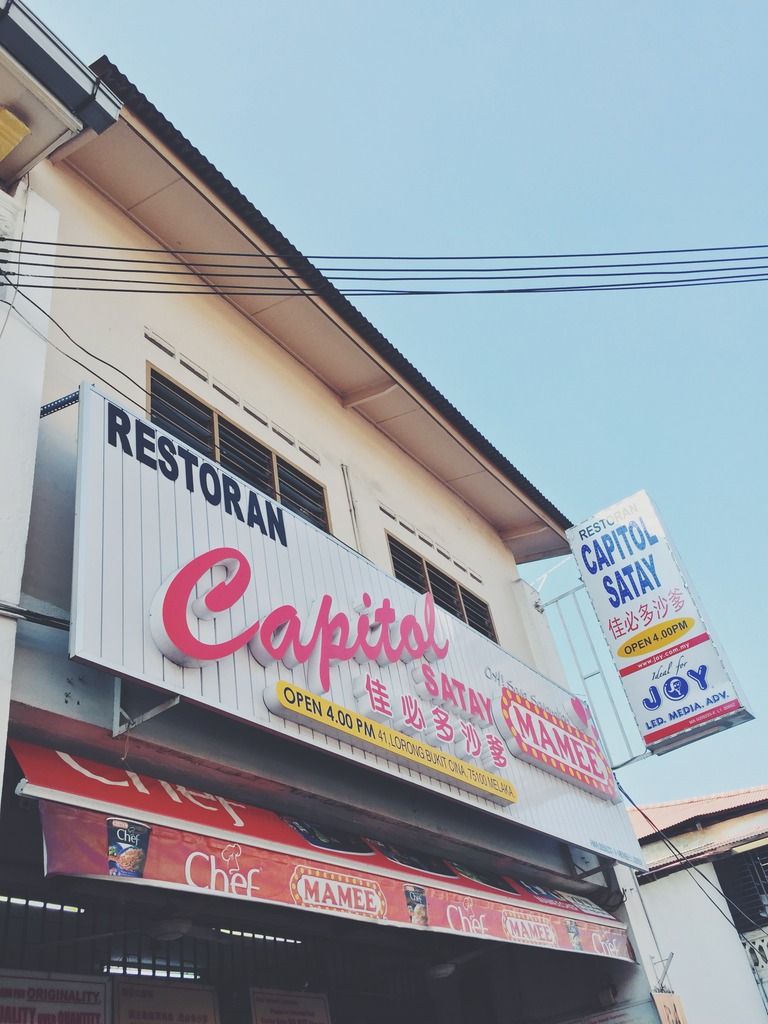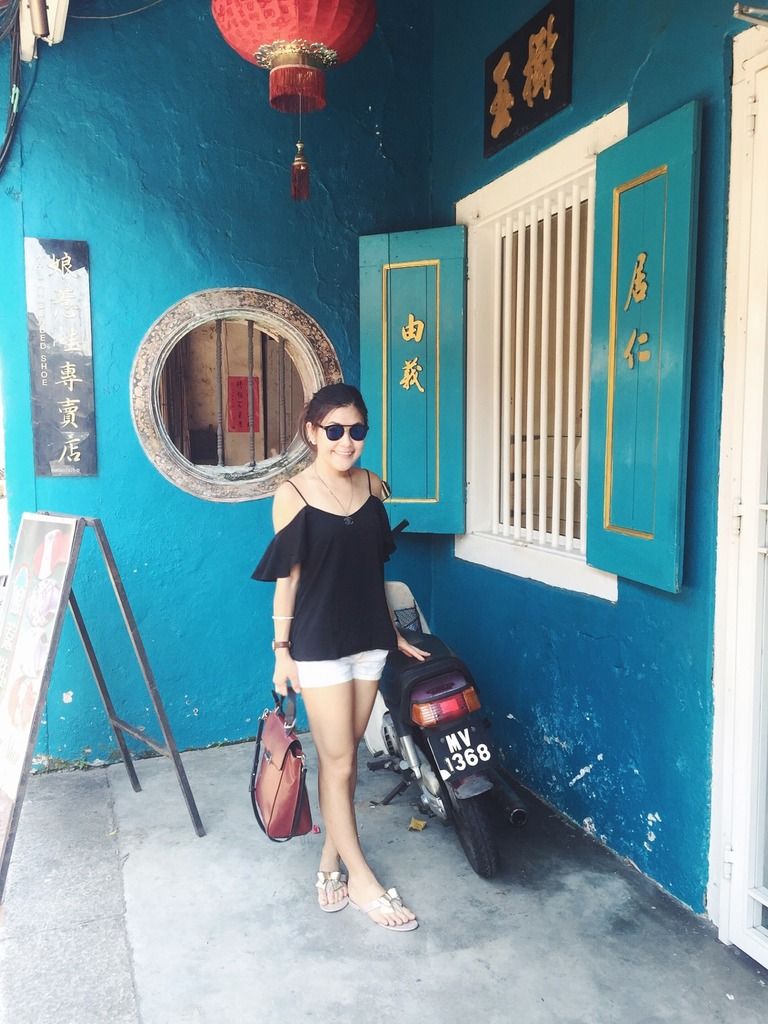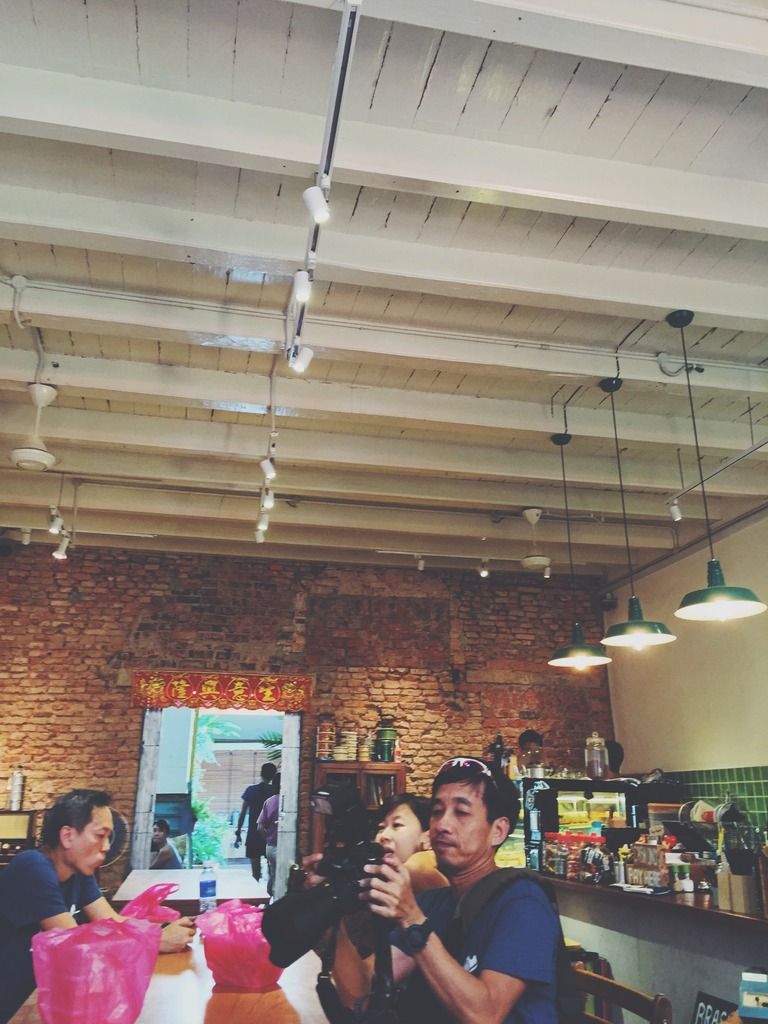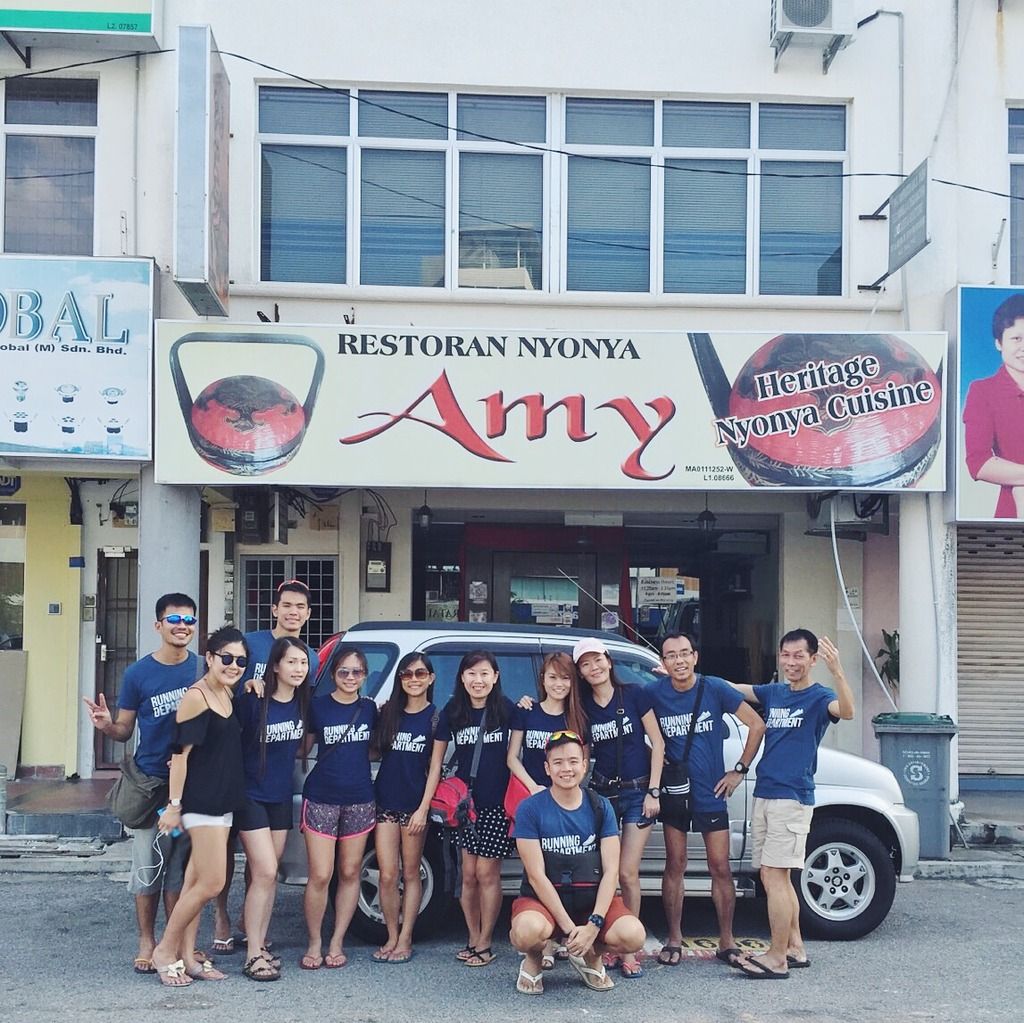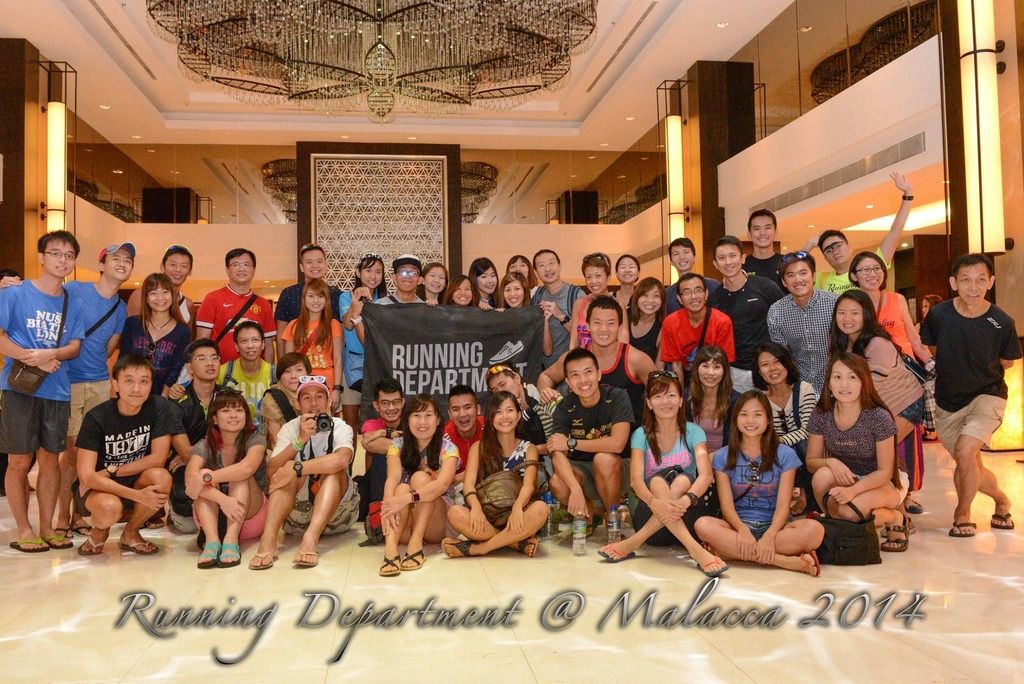 A group picture to end the post (credits to RD). Once again, thank you to RD for making our run cum makan trip so fun! <3