Finally taking a break from the pregnancy/sports blogpost with a travelogue once again! :)
I will be breaking the honeymoon blog posts into bit-size ones as it seems pretty impossible to document every area that we have covered during the three weeks. We have taken close to three thousands pictures so now it's just selecting which pictures get uploaded since no touching up of colours are required!
If we have to pick our top five places during the trip, Grand Canyon would definitely make it to the list. The place was as memorable as our
Hawaii trip
despite it being just a five hours stay. We could understand why it was labelled as one of the most remarkable natural wonders in the world.
That morning, we woke up at 5am with lots of anticipation for the long day. The thing about trips, we always look better in pictures and our skins are more glowy as compared to Singapore. Was it the climate, the fun we are having or the combination of both?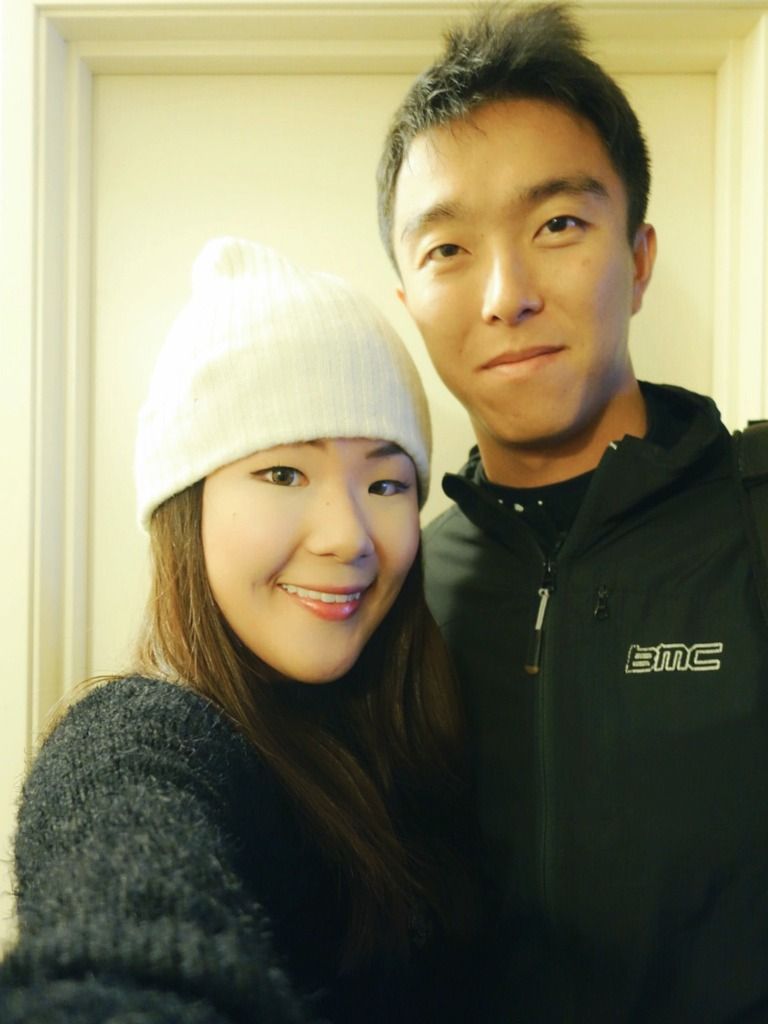 After a long 3-4 hours journey on our tour bus, we finally got our butts to Grand Canyon to tick it off our bucket list. Prior to visiting, I googled some images and didn't think too much of it until we finally saw the massive and magnificent structure with our own eyes.
1) I would highly recommend following tour groups for this place as driving up would take many hours. The tour group provided us with maps and guides on the place and we were left roaming on our own wee!
2) Helicopter rides were at USD200-500 per pax while the skywalks was priced at less than half the amount. The 15 minutes helicopter experience was an unforgettable one as you could literally tour the area by air before landing at the river beneath Grand Canyon for another tour. For the skywalks, tourists would walk above the nature wonder while taking in the scenery of Grand Canyon beneath their feet.
3) Not much food choices were available since the main attraction is on Grand Canyon! Bring drinks and titbits to keep your tummy full.
4) Bring some money as there were quite abit of souvenirs for purchase.
5) Take videos and lots of pictures as you wish around the place. Photography is allowed everywhere and you see people seeing at the edge (do at your own risk), doing yoga poses, couple shots and whatnots.
A little about Grand Canyon:-
"Located in the state of Arizona, USA, it is one of the deepest gorges on Earth with an average depth of one mile (1.6km) and an average width of ten miles (16km). The canyon was carved over the past 6 million years by the action of the Colorado River as it drops over 2,200 feet (670m) along the 277-mile (446 km) length of the gorge."
---
We were really fortunate to sit in the first row of the helicopter ride (fits about 6 pax) with our pilot to have the view to ourselves! Paid around USD500 for two pax if I recalled correctly and it was all worth it. The weather was really chilly with the 3 degrees Celsius wind blasting in our faces but nothing could dampen our excitement. All ready!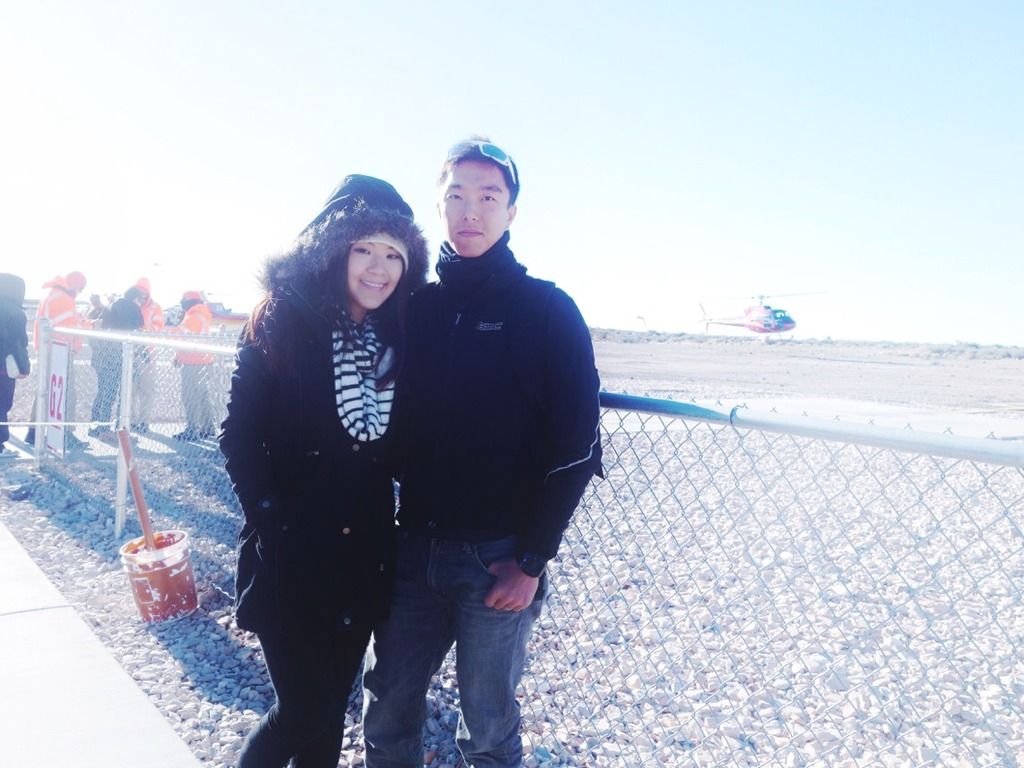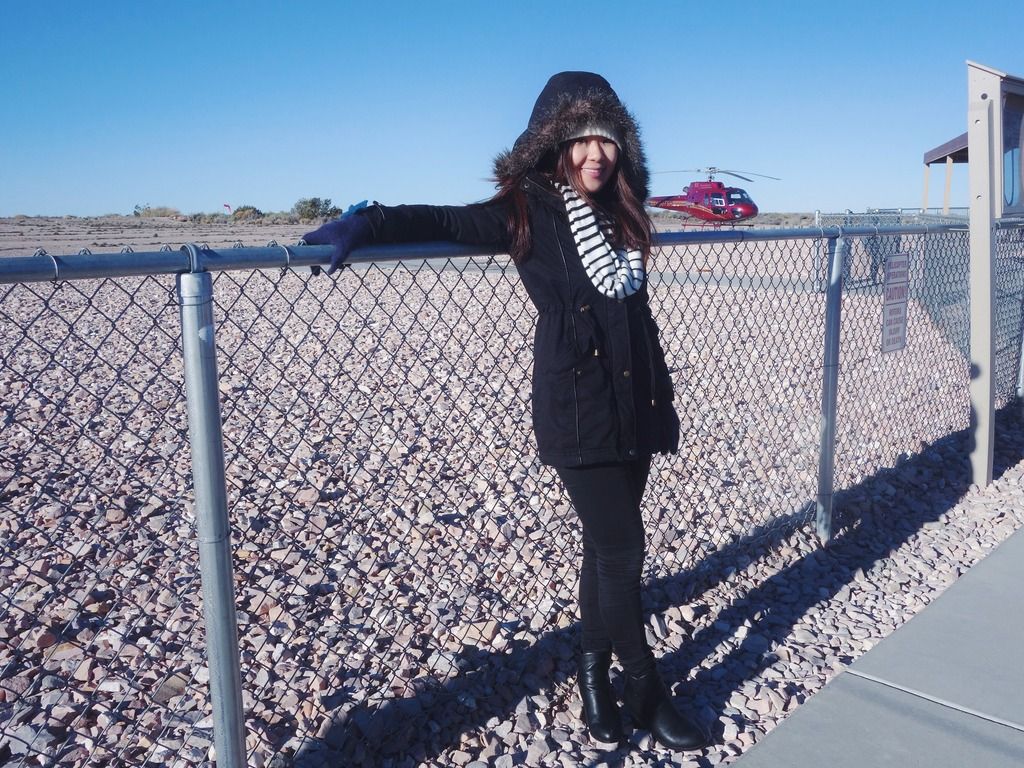 The hubby took lots of videos while I spammed photos once the helicopter arrived at the actual Grand Canyon. There were ample time for us to just sit at the river side and hopping onto the boat to enjoy the magnificent view. Everything was mind-blowing and there were lots of comfortable silences going around.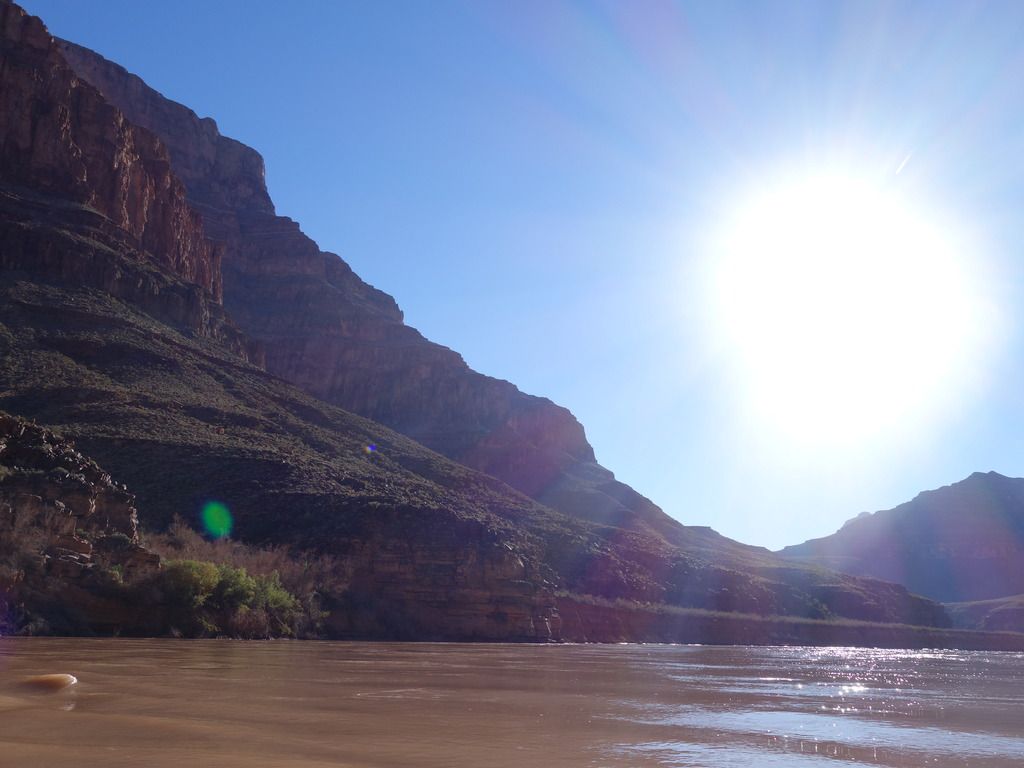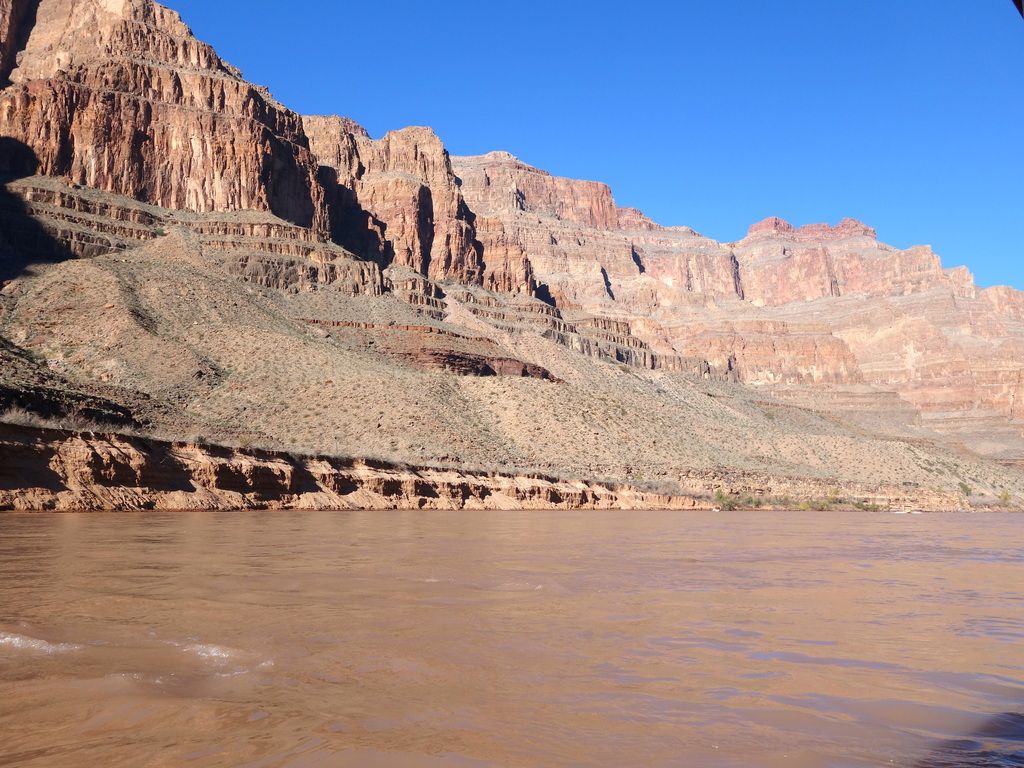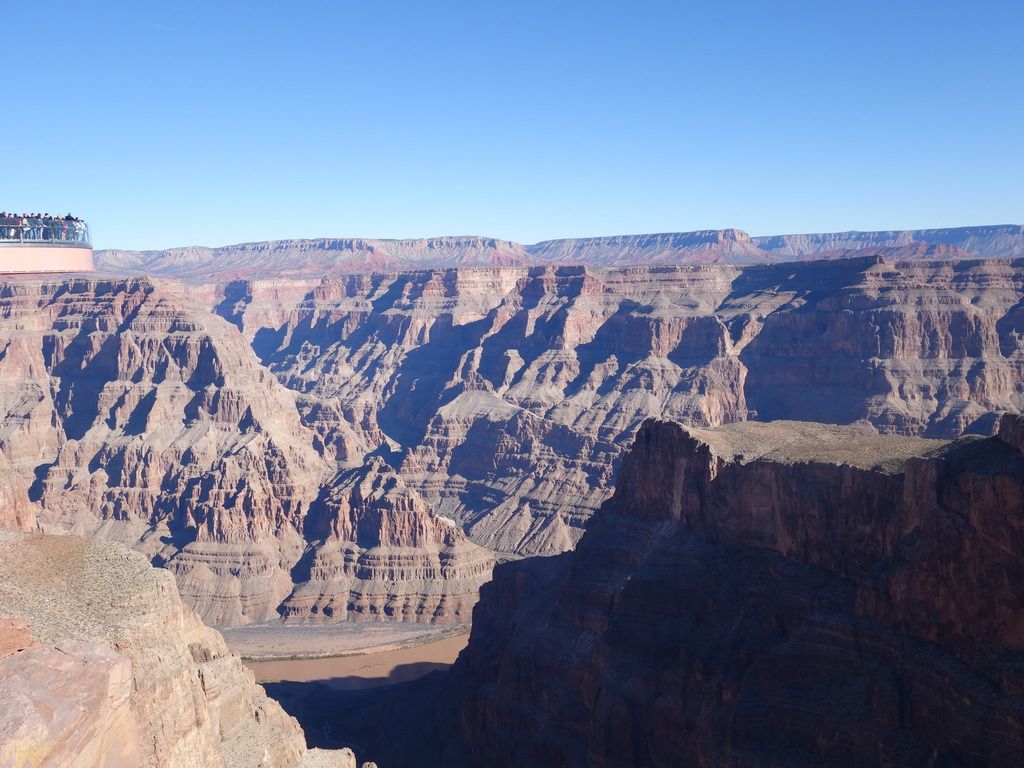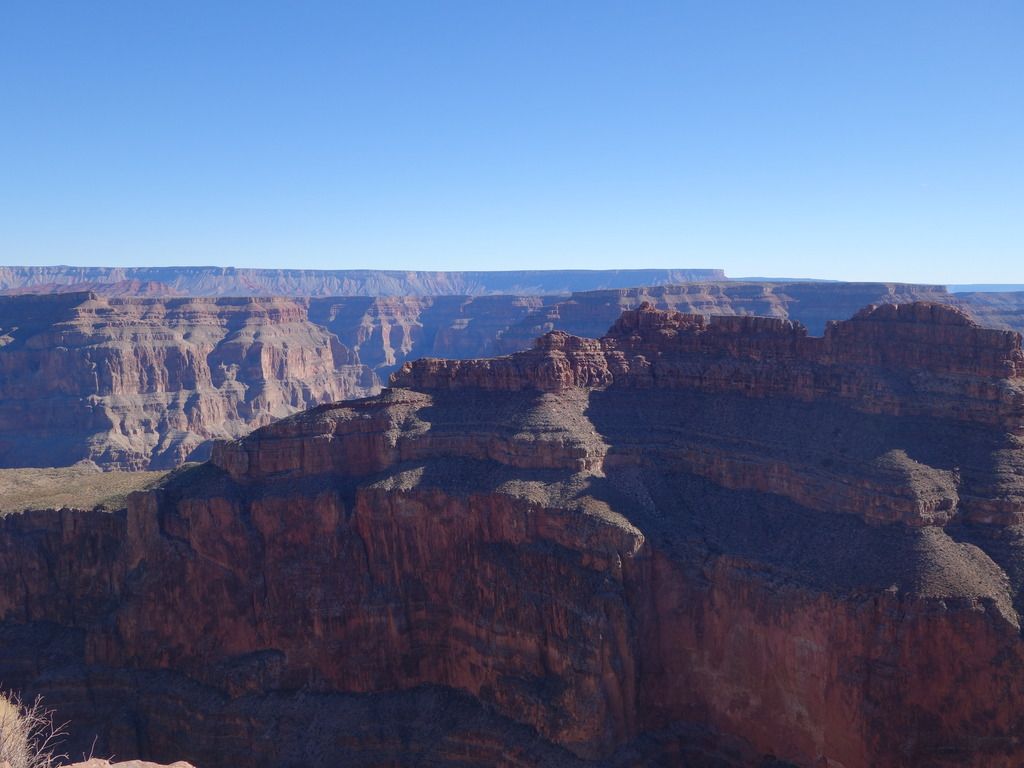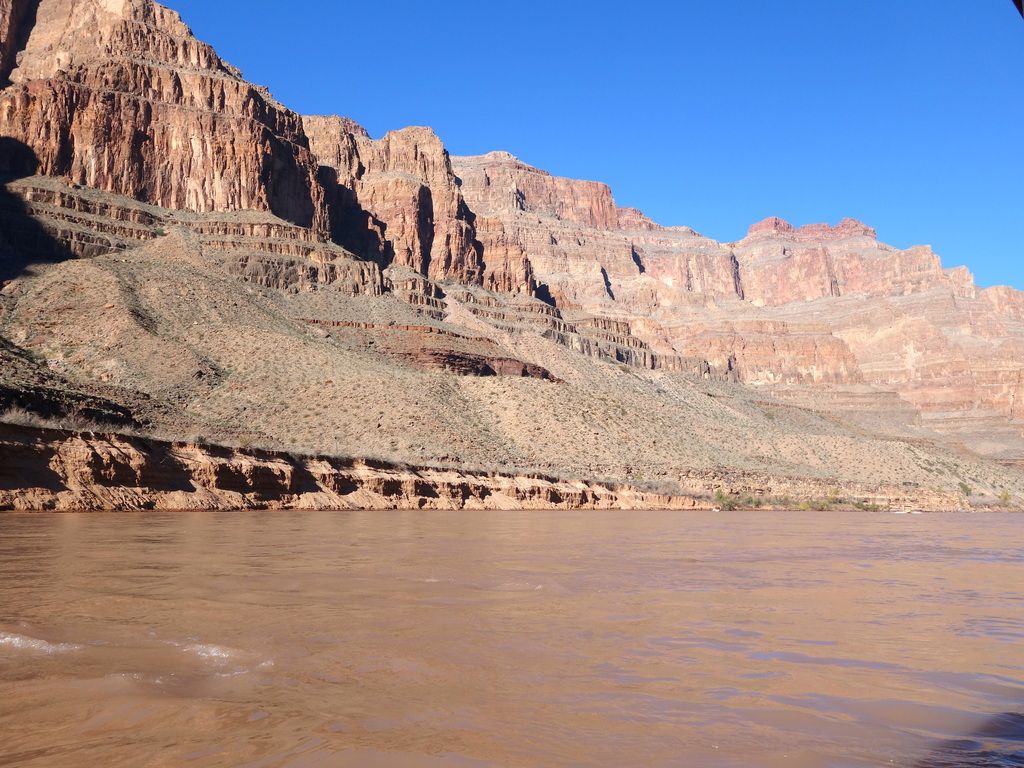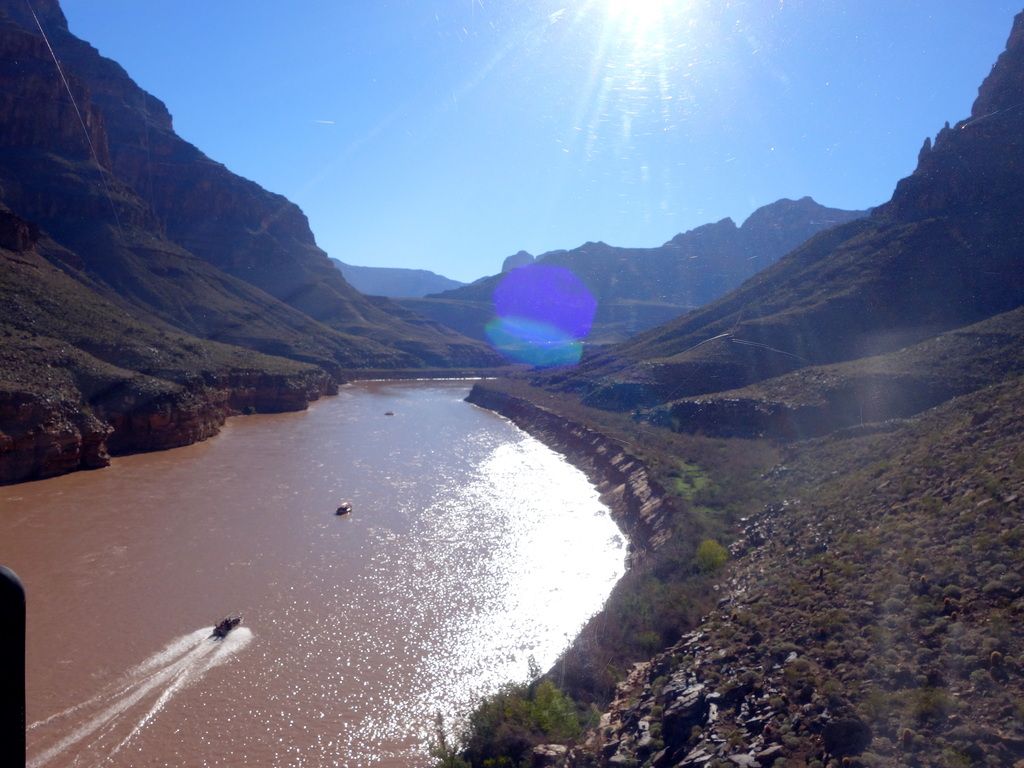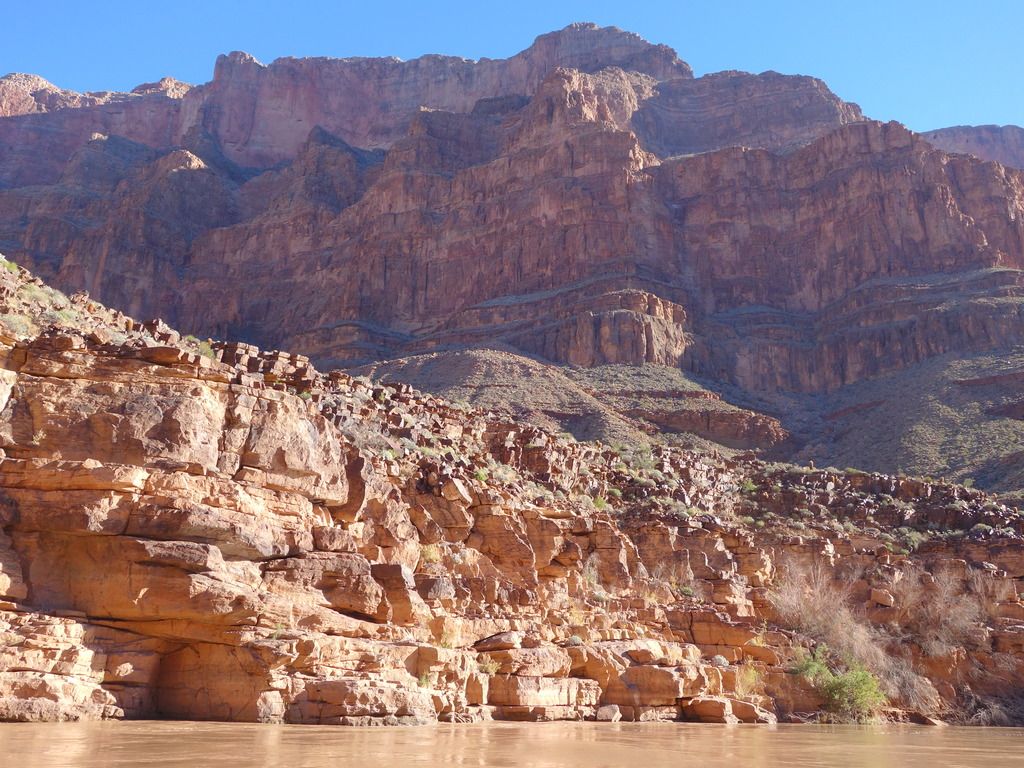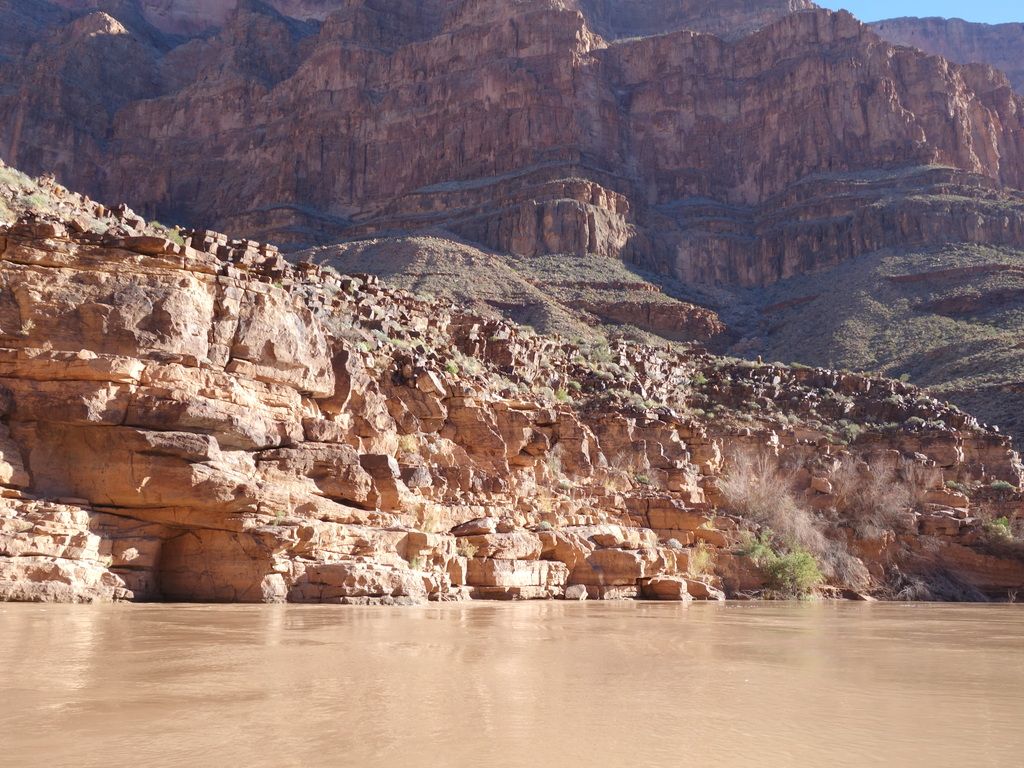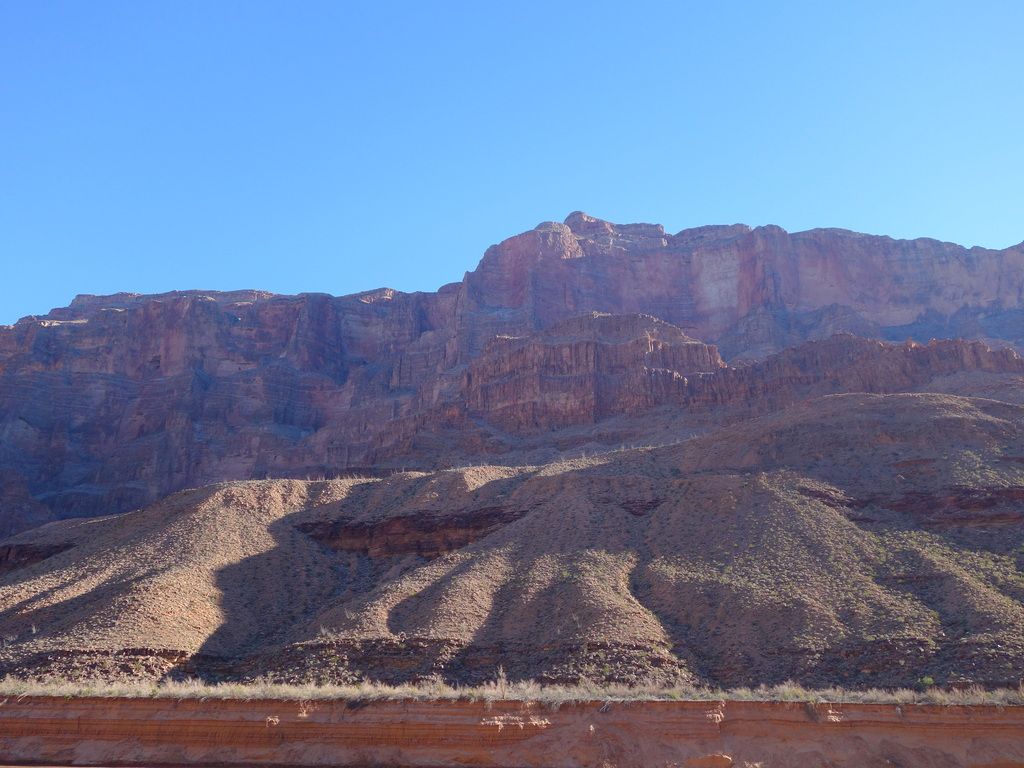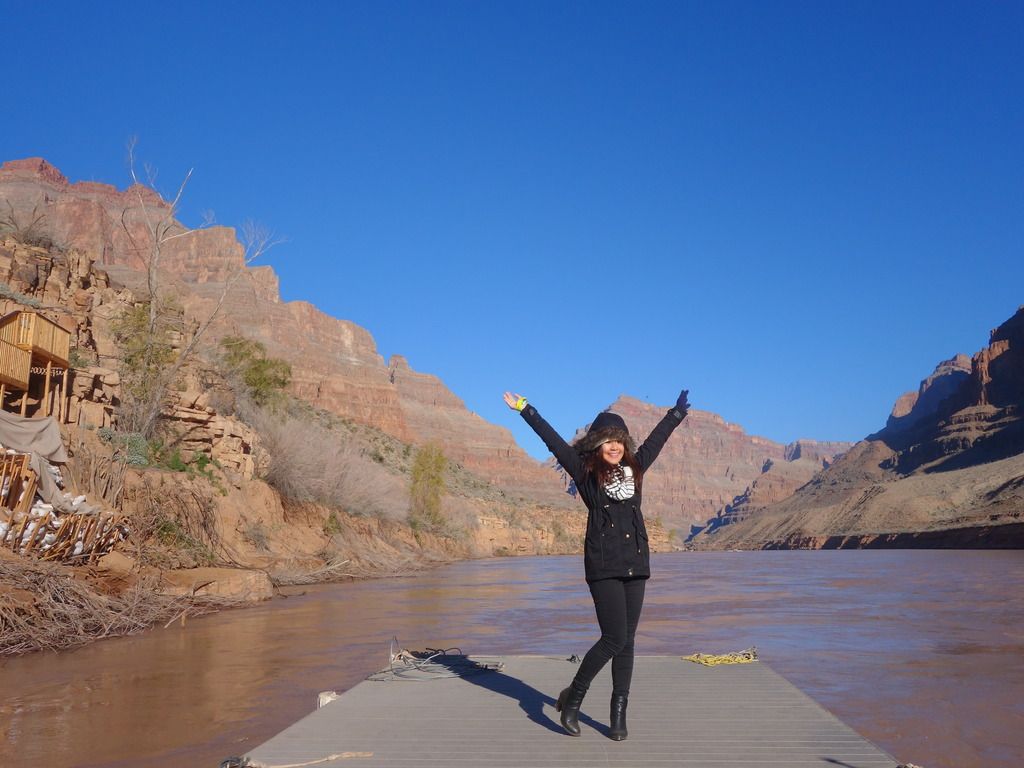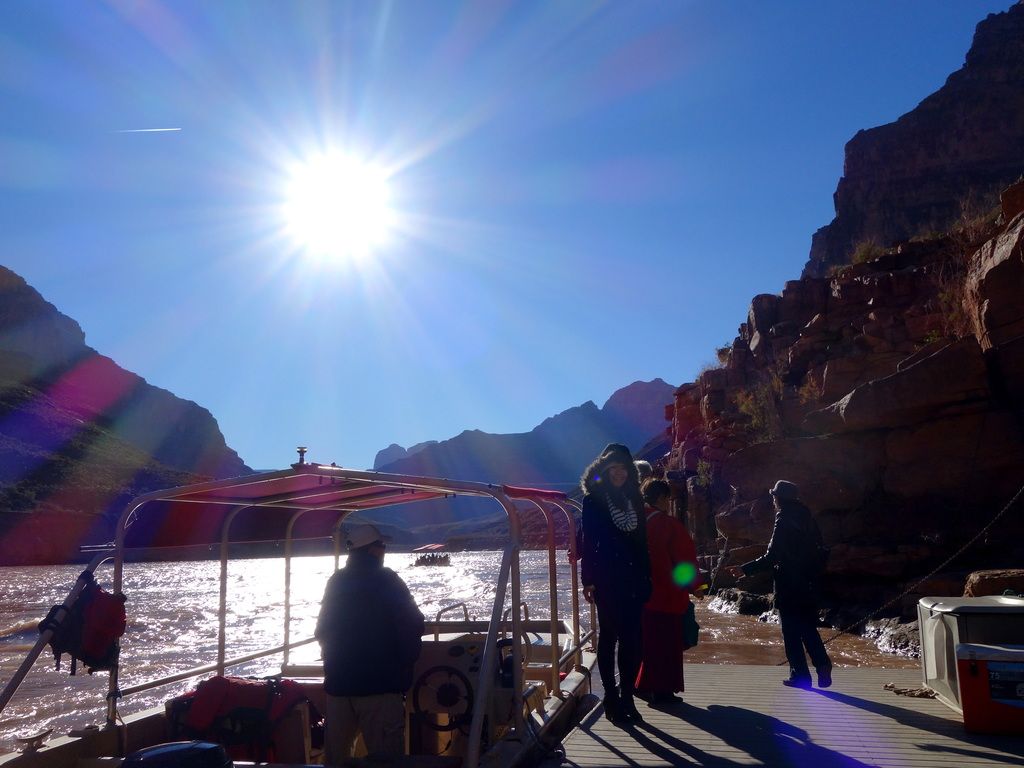 And couple pictures of course all thanks to our tour mates ;)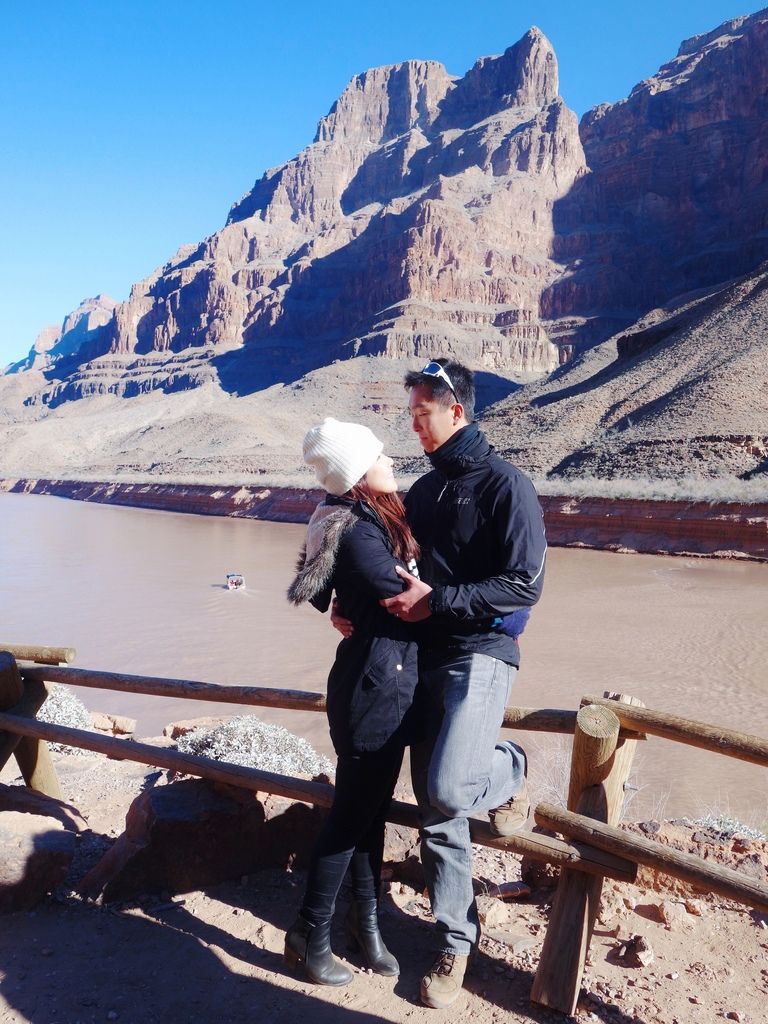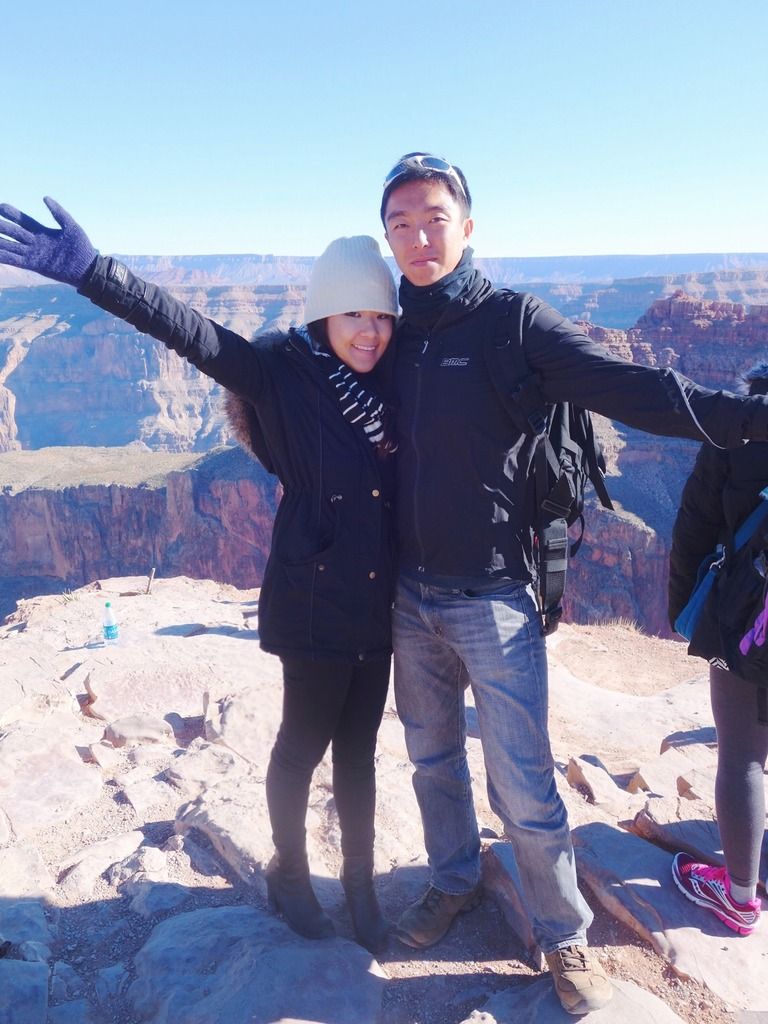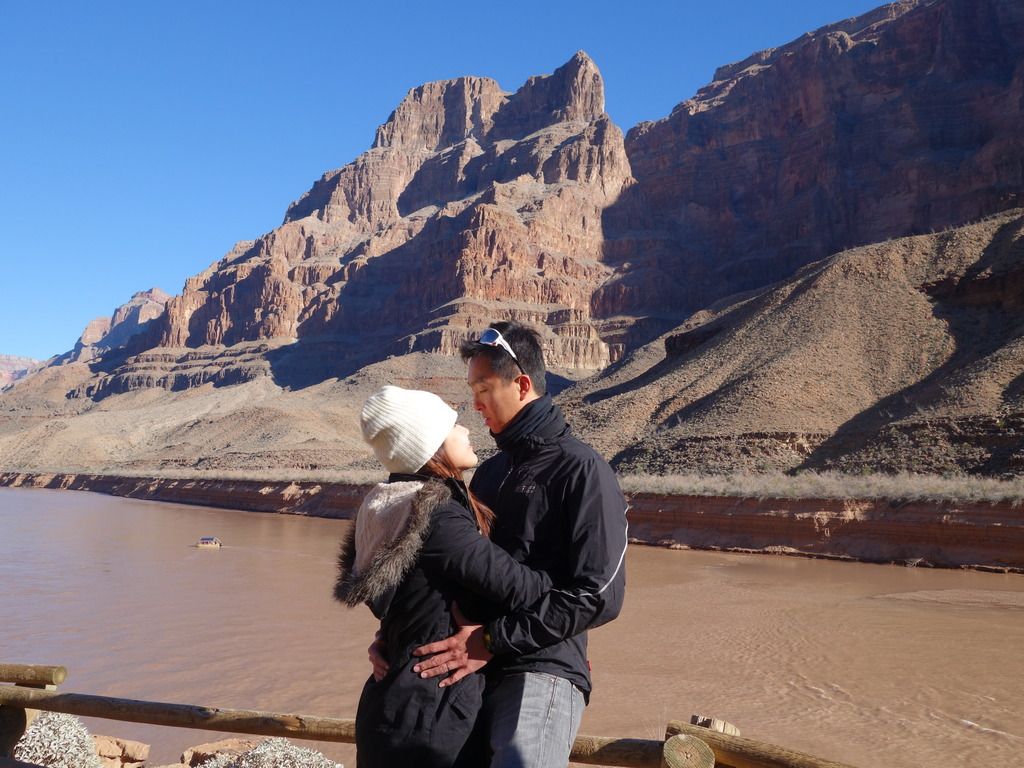 TOO COLD.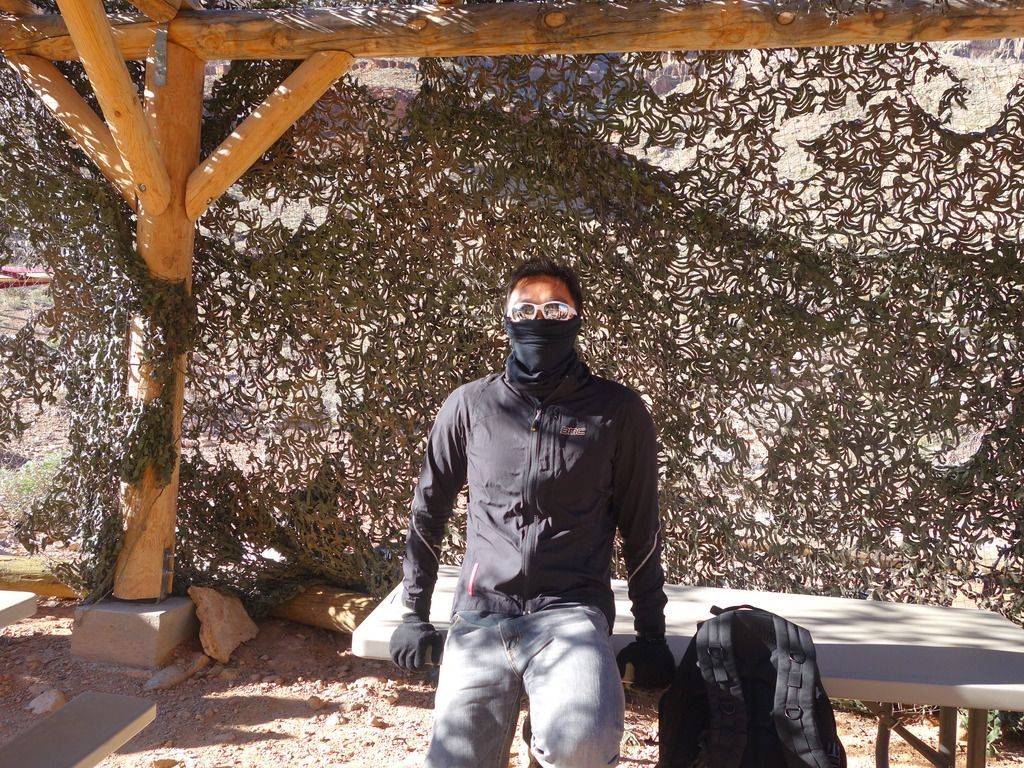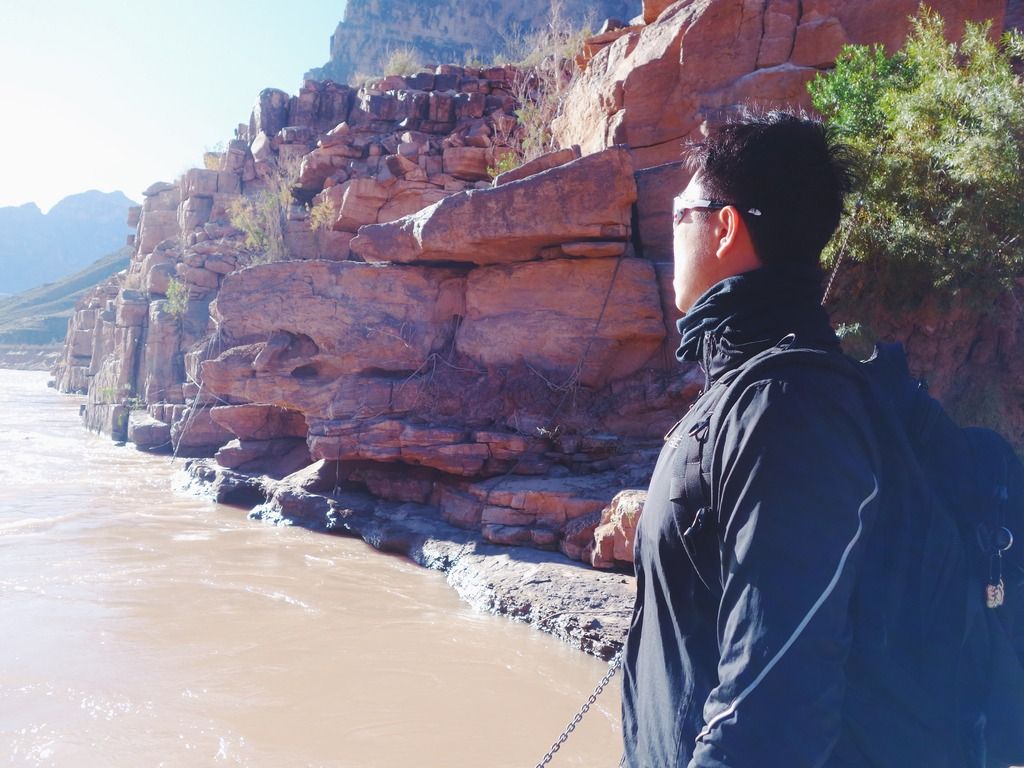 During the short boat ride along Grand Canyon, we bombarded the locals with lots of burning questions that we had about the place. They were patient and answered as much as they could even though most replies were "This is still a mystery. We do not know."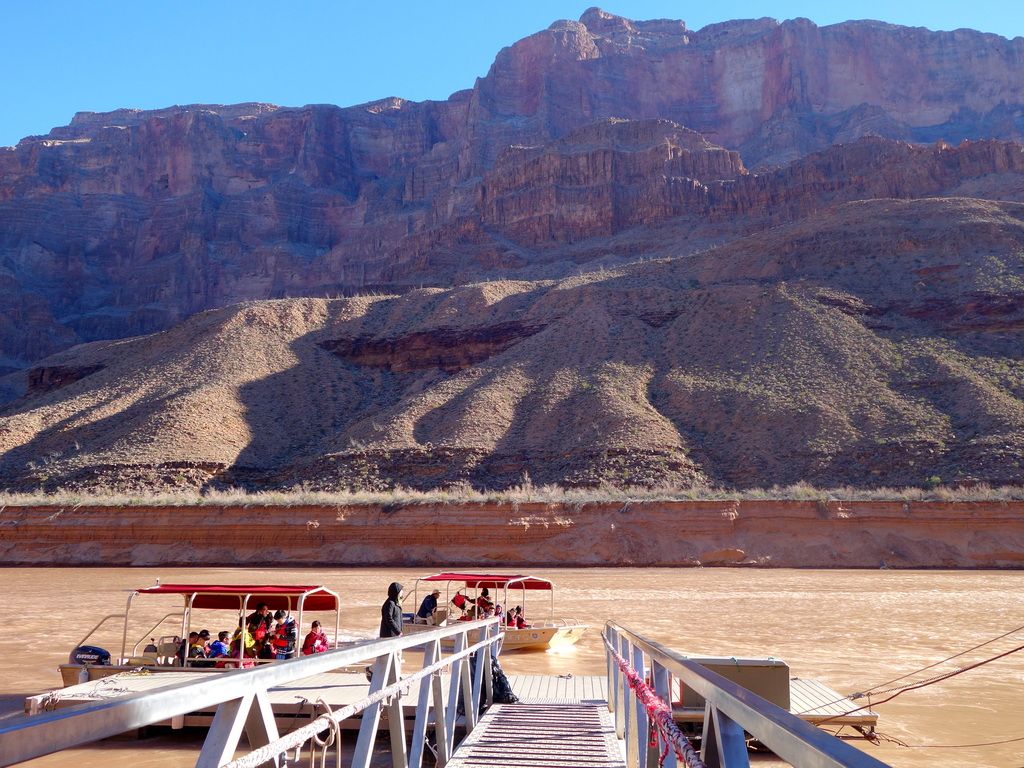 The last glimpse before we took the helicopter back to shore.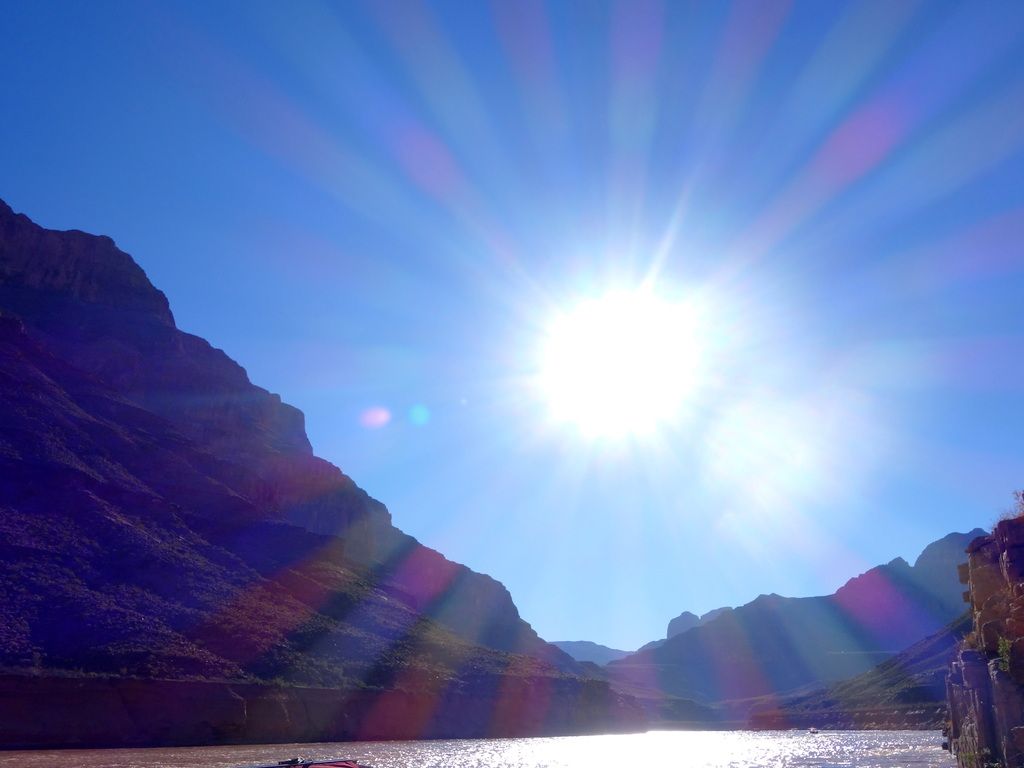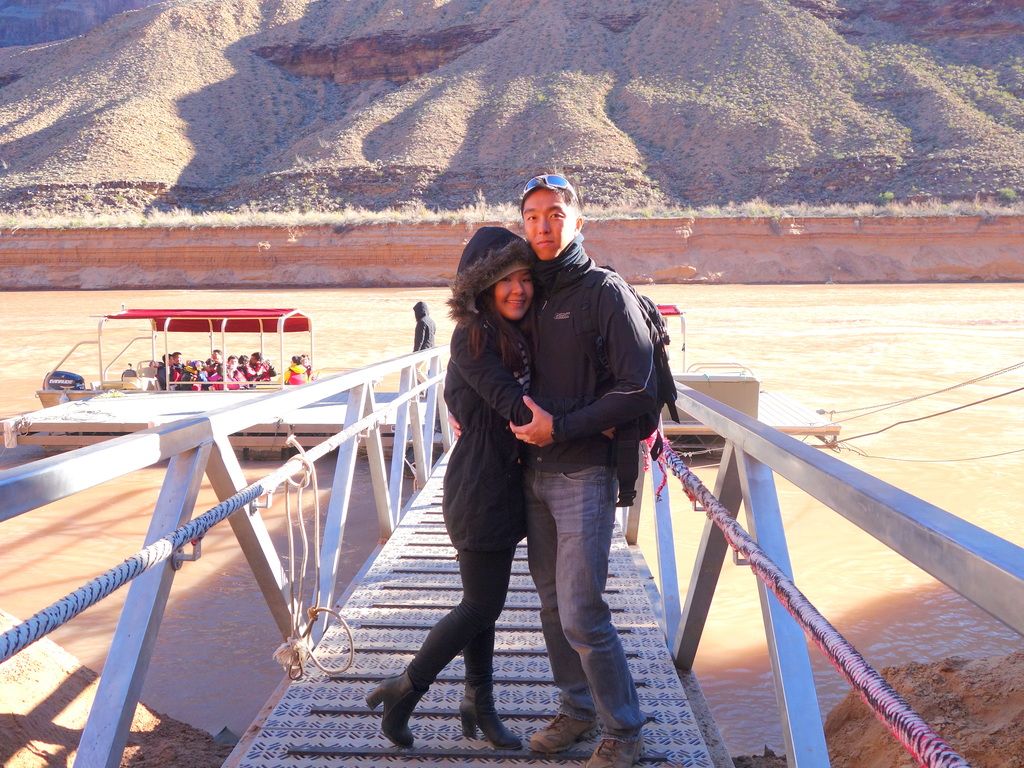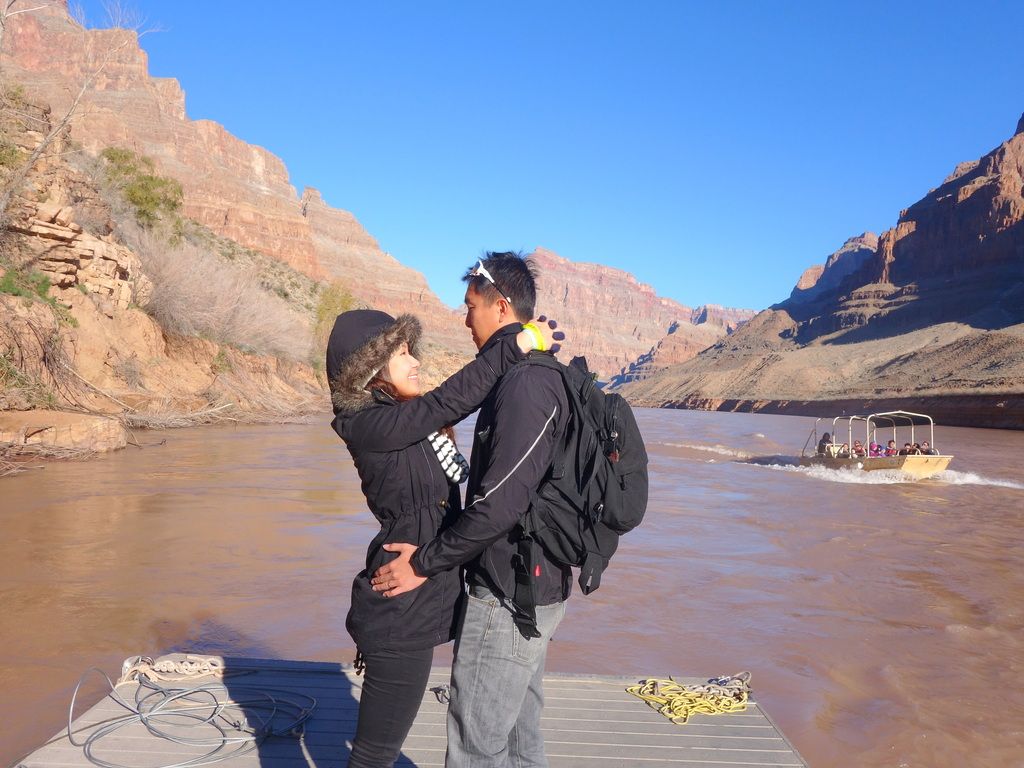 Continuing the land tour by foot and spending our dollars on magnets.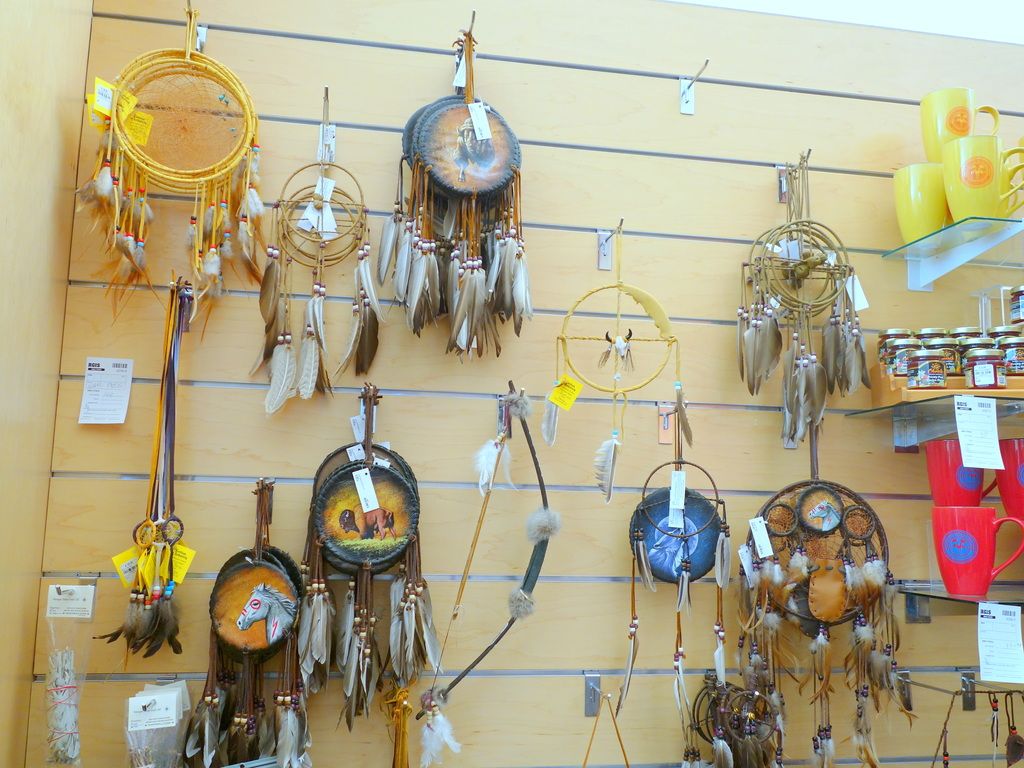 Lunch with a view, literally. First and last before bidding goodbye.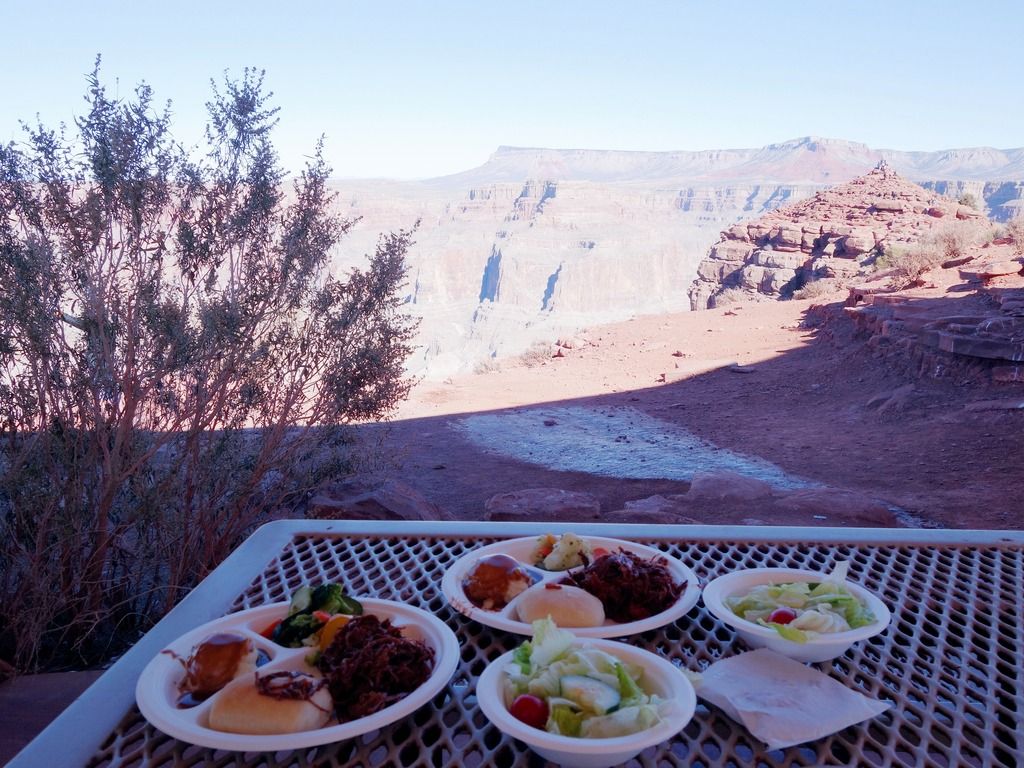 Will blog about San Franciso, Los Angelos, Las Vegas up next.
And two of my favourites - Universal Studios and DISNEYLAND!!!