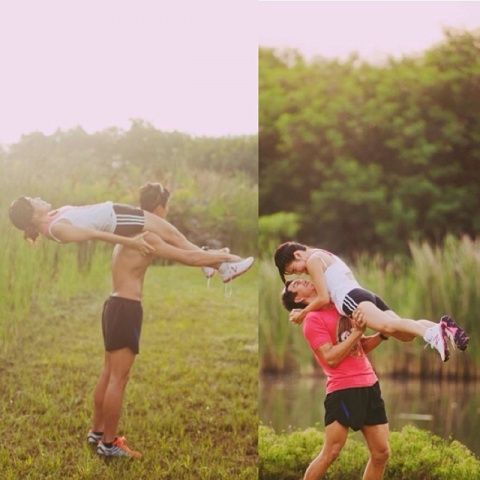 Today marks our first anniversary since the day we said "i will" on 10 May 2014 and how time flies!
The journey has been nothing but amazing so far growing together as a married couple and also learning to be a better person.The happiest part would be embarking on our honeymoon and having our own roof!
Never a bed of roses with slight bickering due to our individual weird characters hahaha. The tough periods would be his work as usual and adhoc trips, having to get used to an empty house on weekdays.
Just had a celebration at our favourite buffet place while enjoying their mothers day brunch! Very awesome spread that had us eating for three hours.
And with today being Mothers' Day, we decided to spill the beans finally:
YES I'm expecting!
Not a taobao or asos parcel.. but a BABY!
Now that all the reports have been cleared and I'm in my second trimester.. I can finally blurb it out to my colleagues and all!
Most of my friends have sorta suspected that due to my lack of high heels recently, weight gain (been 2kg so far), letting go of race slots,mood swings & lack of online posting. It's been tough keeping this mum for the first three months while making excuses for certain things but I somewhat made it. It was a secret while yet, I was trying to distract myself from the dramatic morning sickness that was such a huge part of my life. For me, its a all-day thing! I started posting less online since updating while trying to sugar-coat/ hide the partial truth is tough so I avoid it altogether.
I did spill it to my close friends (say 15) and obviously my parents for that listening ear. They were all genuinely excited for me which added on to my joy! More excited than me really.
I guess things happen for a reason. 很开心!
The reason why i didn't get the NYC marathon slot for Nov. Cos obviously I can't go since it is my delivery month!
The day that I found out was just a day before the balloting of Chicago Marathon begins. So i get to save the registration fees!
And why my test kit was tested as negative before Tokyo so that i could ran my last marathon this year in peace despite already being pregnant for 3 weeks (!!!). Probably too tiny to be detected yet like what my gynae said so it didn't affect abit.
TC is obviously the happiest person ever. He has always wanted a kid before we hit 30 years old next year. When we got the piece of news, it was from shock to excitement for our sg50 baby. Better than any marathon slots for us!
For me, I had to go through the whole pregnancy process so I wasn't that enthusiastic as him initially. But i guess that adds on to the motherhood process with the range of emotions and body changes that I have been experiencing so far.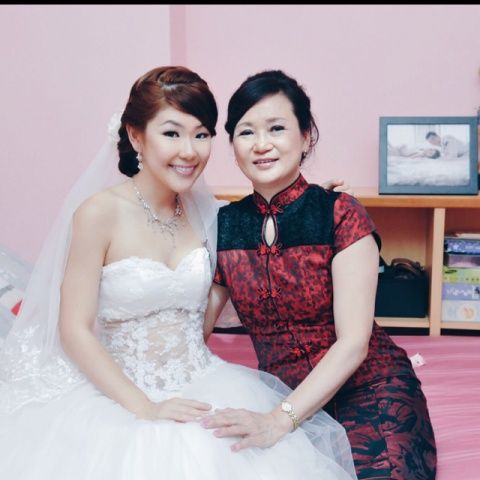 Not sure whether I can be as fantastic as my mum but she's the best role model for sure. 妈妈都是伟大的。
And now, we have one new team member for #racetcyt. Blue bib or pink bib we will only find out next month. We are both hoping for a pink one but 健健康康最重要!
This post has been in my notepad that I have been jotting down to record my feelings and raging hormones. Now, 14 weeks have finally passed for me to publish it. :)
16 Feb:-
Missed my period for two months since Jan which felt terribly strange. It has always been as accurate like the 4d results. For the first time in my life, I actually kinda missed the feeling of having cramps. Thus, we bought our first kit from watsons after dragging for weeks.
With the lack of experience, I pee-ed on top of the paper. LOL.
To be honest,
I was kinda relieved since our trip was next week!
We realised only after the trip that i am supposed to pee below the blue line oops. The husband
was still v convinced that his daughter (he says one) is in my tummy. So he made it a habit to talk to her daily.
"Papa bringing u to Tokyo soon leh. Hello baby. Good night baby"
"Errr.. Thats my fats la. Dont b silly leh" while rolling my eyes
19 Feb - As expected, we were bombarded with our relatives during CNY on when we will be trying for one since we already had a flat.
Deep inside me, there was this nagging feeling on the slight possibility. Maybe 就是那么快了。
22 Feb -
Tokyo Marathon 2015.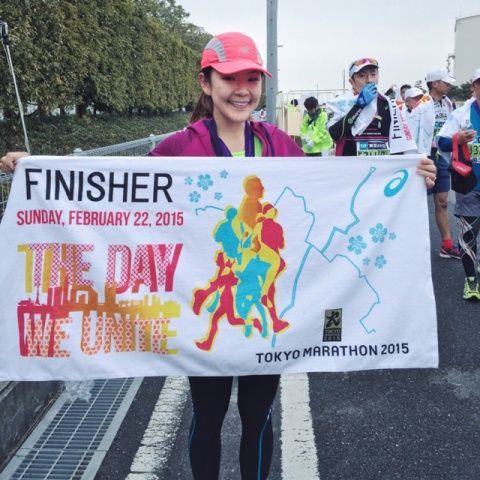 I went for the marathon with this weird feeling inside me. How is this 42km going to be like? Am i running with the baby inside me?!
After the run with an unexpected pb, i was even more convinced that i was not pregnant. I didn't felt abnormally tired, in fact i felt really good during the run. If i had a baby, this shouldn't be that kinda feeling right?
5 March -
The day that changed our lives.
TC was still ultra convinced and bought kits again. This time, he walked towards me with the biggest grin ever and showed me the double blue line on our second kit.
Positive!
M
y reaction - HUH?!
I was initially in shocked and took awhile to accept that our "trying" could lead to success so soon.
Of course I was relieved that our parts are working LOL but trying to absorb the fact that this anticipated chapter is happening so soon.
The next 12 hours went pass in a blur and i was majorly distracted at work. I googled on the symptoms and what i got was "morning sickness, swollen boobs etc" 没有 leh I felt completely okay. I can jump and eat as per normal.
I confided in my Scorpios buddies who seemed to read my mind immediately. They persuaded me to give it a check and so, I went to the clinic to verify on my own. Better to know than not to sleep in peace!
5.30pm came and I entered the room.
It was quite an awkward moment face to face with the gynae who was also one of my tenant. Jin jia paiseh.
"Are u pregnant?"
"Er, dunno leh, I'm here to check with you."
I was made to lie down on the bench where I held my breathe for that one long minute for the ultrasound.
"See the black dot? That's inside your waterbag"
"Erm okay. So means what? Yes or no?"
"Yes"
"Yes what??? I am pregnant? Confirm ?"
"Yes you are."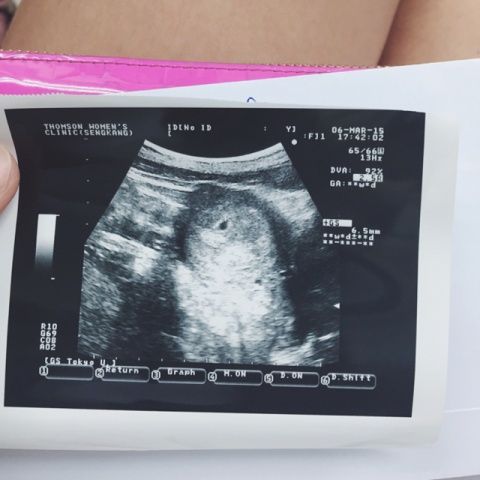 (This was the first picture we have of our little one!)
"Erm can i still exercise? I'm meeting my friend now for gym."
"Better not, do very light one"
That evening, i had body combat and even the usual jumps felt very different. I was consciously aware that i had a delicate egg inside me. Jump also don't dare to really jump. During the next hot yoga class,
I felt really weird as I am not supposed to be in the room (after a quick googling on its
harmfulness
). That marks the last time I've been in the hot room.
The next two weeks saw me trying to get used to my new identity and yet keeping this mum till everything is
stabilised
.
It's scary knowing miscarriage is a possibility and common thing so it was best to wait till everything in me is safe first.
My family was elated, my dad made me a point to chauffeur me everywhere while mum checked on me every single day for my own good. Her texts would sometimes made me cry.
Instead of surfing shopping sites or liking instagram photos, I find myself going on this social media hiatus while reading up pregnancy articles and googling random keywords "what to expect in first trimester" "bodypump safe for pregnancy" etc. I then found out answers directly from the yoga and gym instructors on the things to avoid.
Also, i would randomly replay toddlers videos on fb before i go to work and somehow feel that excitement of my mummy friends on their kids. Very strange feeling.
1
5 March:
All of a sudden, I felt my body breaking down just after an innocent packet of kettle chips.
My head felt so painful, forehead felt so hot and my throat was worse like sandpaper. The next one week was torture on the bed just sleeping my life away. What is happening to me, is it related to my pregnancy? Meanwhile, my m
orning sickness was at the worst stage while work helps to distract me from everything.
The doctor assured me that I was plain silly and it was just a severe virus.
He mentioned that miscarriages were common in the first tri (1 out of 5) and told me "in the event if our medicine is too heavy for you, please stop." like seriously doc?! The hubs was extremely worried and I felt really lost.
After 4 days of MC, i finally went back to work but it didn't seem to get better. Getting worse. I was dreading friday's checkup with the gynae where he would do another scan.. Is my baby okay???
20 march:
Second appointment with my gynae.
The hubs was super sweet to take his time off to accompany me to the clinic. Deep inside me, i was mad worried about my present condition. Why am i so sick for the last week.. Is the baby inside me okay? Is my coughing and lack of appetite ruining him/her?!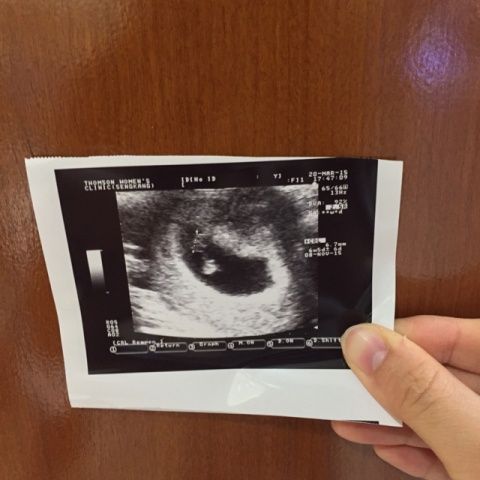 I was made to lie down for another ultrasound scan. "See the heartbeat there? The baby is bigger now and this is his picture. Everything is okay see me in three weeks time"
Your delivery date is most likely November 8"
"Wah share my birthday month!
Phew. Best news this week! Head was throbbing pain but my heart was free.
Shared the news with Joy over dinner and her loud congrats at Prego made me feel even more excited!
The next two weeks were unbearable with all the sickness hitting at one go. Nothing made me better except some slight sweating which has became my daily antidote.

5 April-
Run350 half-marathon which
I've
registered for last year.
I
t was a special race for really many reasons. Finding myself again, listening to my body and reconnecting back with nature.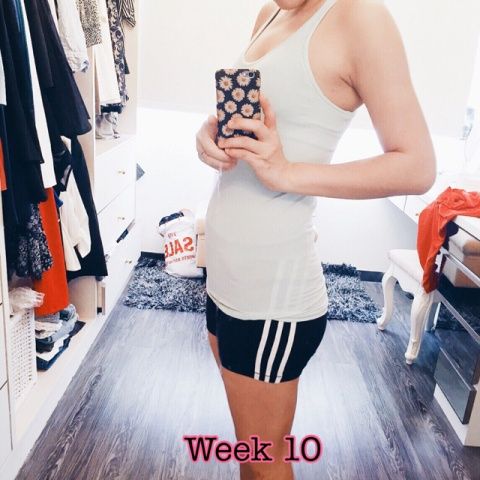 Today, i followed exactly what my gynae said and did a slow jog without taxing my body while enjoying the entire journey.
It was one of the most enjoyable race while
taking
my own time of 2.5 hours and waving at other friends who were on the opposite lane. And it marks my last 21k race for this year!
30 April;
Down-symptom test at Thomson.
The past two months has been the toughest with the endless puking and hunger pangs that distracted me from my routine.Is that how painful the first tri is? I thought and cried myself to sleep. It didn't helped that the hubs was away and I was trying to cope with it myself.
I went for the check-up myself at Thomson nervously and was greeted by many couples at the clinic. I was made to lie down on a bed where a lady did a detailed scan while showing me the live footage of our little one. It was the most emotional hour ever and the first time I heard her heartbeats, see her legs kick, side profile of the face and how comfortable she curl at the bottom of my waterbag. I couldn't help it but tear.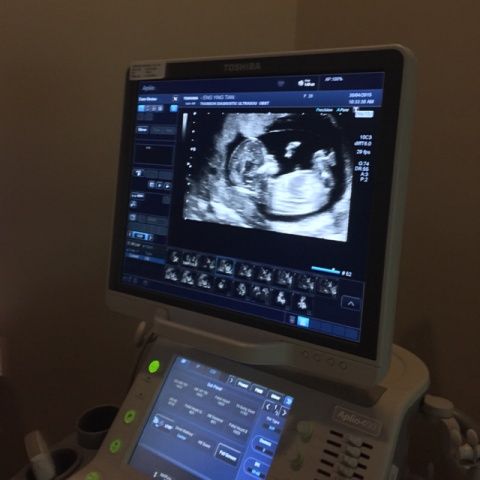 That moment, it's really amazing knowing that little one is actually inside growing well in your body which made me feel that whatever I have went through so far will be worth it.
After an additional 15 minutes of extracting my blood for the test, I left the clinic feeling like a brand new person. Crossing fingers that the test result next week will be good and our baby will be healthy and all!
5 May
;
This was a day before the hubby is finally back! Went for my check-up to find out about the test results. Dr Adrian calmly told me that the test result was "perfect" and that "the baby was strong and healthy with a pair of strong legs". Daddy's genes I think.
All in his words. I was also informed that the date should be about 4 November, 4 days earlier than what was shared earlier.. still within November. About 3 inches now!
During our next appointment, we should roughly know the gender and commence our shopping whee!
I quickly whataps the hubby despite him being on the plane with the full pages of the test results. That night, he surprised me by creeping into the house at midnight, a day earlier than what I thought he would be that. That made my night despite the heart-attacks and he showered us with lots of hugs.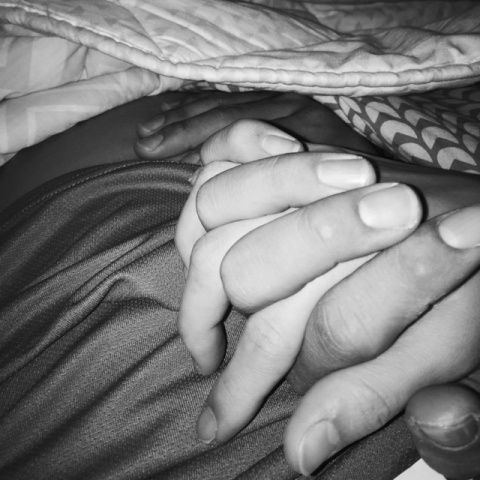 1 May;
FINALLY the start of the second trimester yay!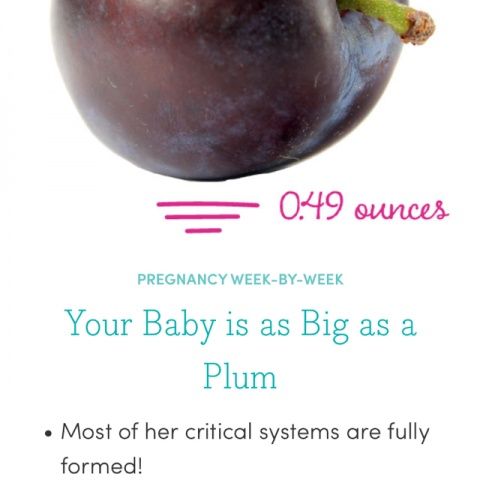 In the second trimester, I felt that the all-day sickness was slowly fading and my meals were getting more proper.
Exercising now became so much more enjoyable as well! It has been horrible not having the mood for my favourite routines - dressing up, exercising and friends time. Now Im hoping it will get better!
For now, exercising and a cleaner diet have now been of utmost importance to watch my health for a healthy baby and smooth delivery process.
As my activity level has been v high previously, my gynae advised that stopping it totally will bring me more harm than good. Good news: i can resume my activity but at a lower intensity level with everything done in moderation! Instead of a two hours usual run, I can now clock say 1 hour at a slower pace.
Run like a snail, sweat alot, drink alot and make sure you can still sing.
His advice proved to be working well with the reports all good and after working out 4-5 times a week for the last month. My body also felt so much better!
I haven't been entering any hot yoga rooms for the longest time nor doing any jumping/ inversions activity.. missing it tons but it will be over in 6 months!
Diet is probably the hardest since I'm always eating junk.
Now i'm trying to check off lists of protein, iron, carb, vitamins, frolic acid etc and determined to do it for the baby.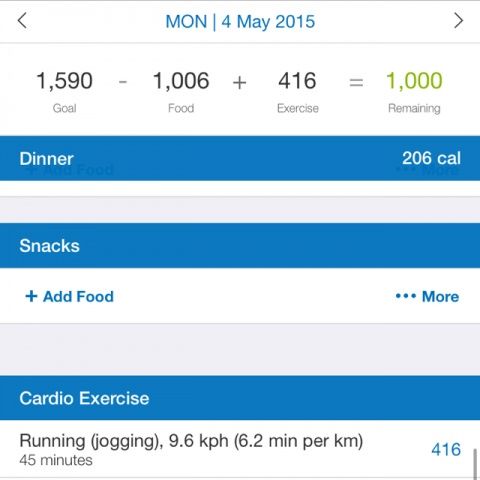 Using the app to calculate the nutrients and to avoid fatty food.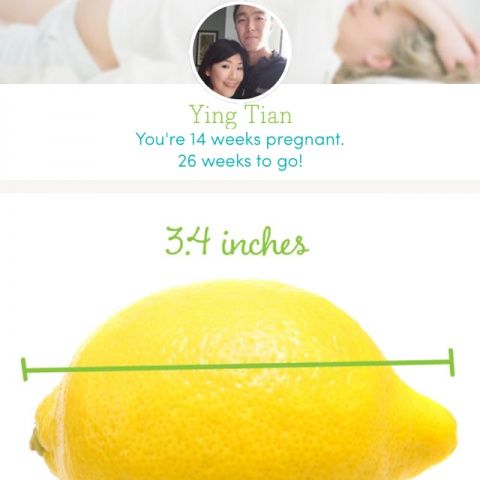 This bump app is like my BFF since day one to record pics and to countdown.
I'm having a LEMON inside me at 3.4 inches!
Hopefully this journey gets smoother and less bumpy. Very excited!
Now, our top wish is for a smooth pregnancy process and a healthy+fit baby.
Ps/ So pardon me while I finally document my random belly pics, modified exercising regimes, rants, happiness and all. Pregnancy ootds maybe. I bought too much ASOS!
And thanks to everyone who has wished us over the good news! Thank you so much for sharing our joy on this day that meant so much to us!
Hello little one, i can't wait to meet you finally... in 6 months time?
Our new family member for 2015!