Three weeks have passed and it's been 6 months (going 25 weeks)!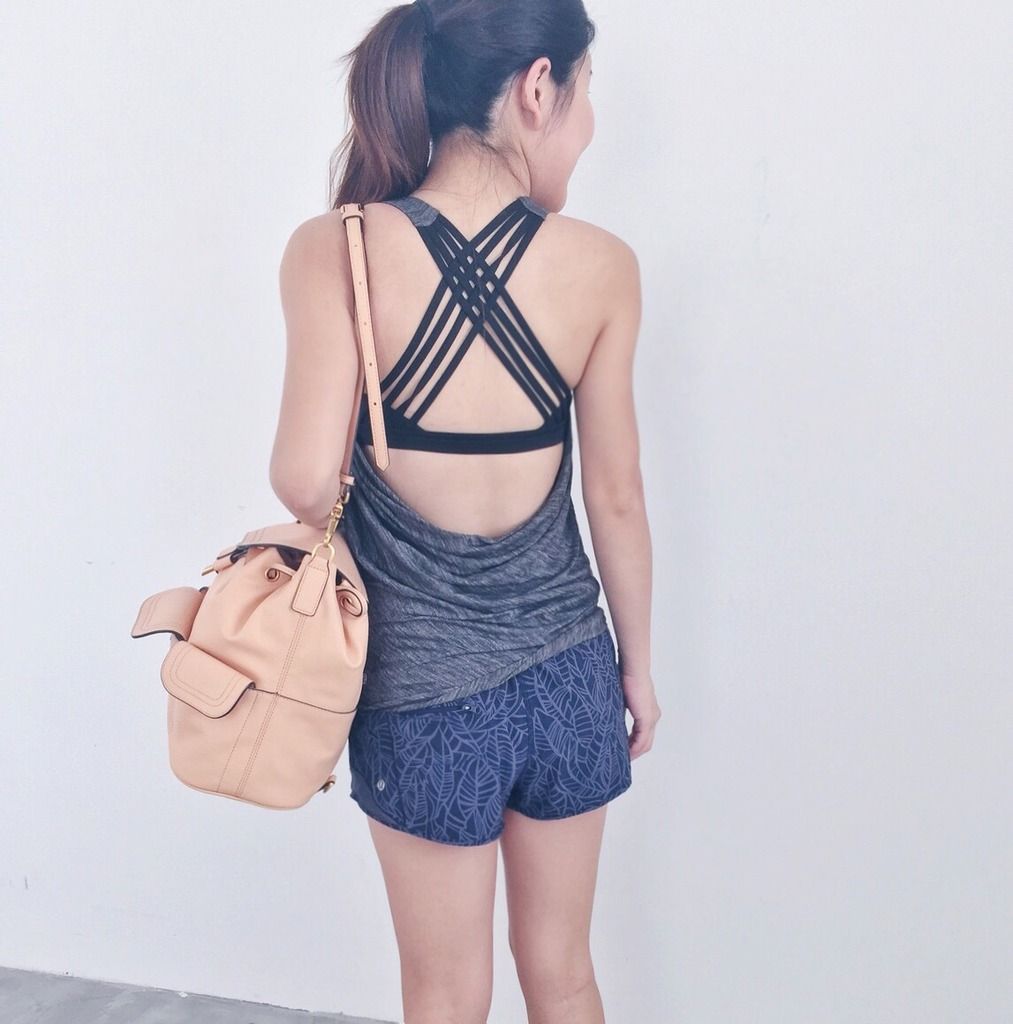 My belly is growing at a supersonic speed so dressing up is way tougher. My favourite heels have since then went on a temporary hiatus and it will be just flats all the way! Energy level is still pretty high even though my fitness level has dropped alot. I'm just hoping that the last trimester will go on smoothly.
July has been awesome so far, except that being alone at home can be a bummer at times. I had a race last week and this weekend's Shape Run is going to be my last race of the year. Looking forward to the month end trip with my girlfriends as well, it's gonna be fun!
Some recent pics of #dressingthebump :-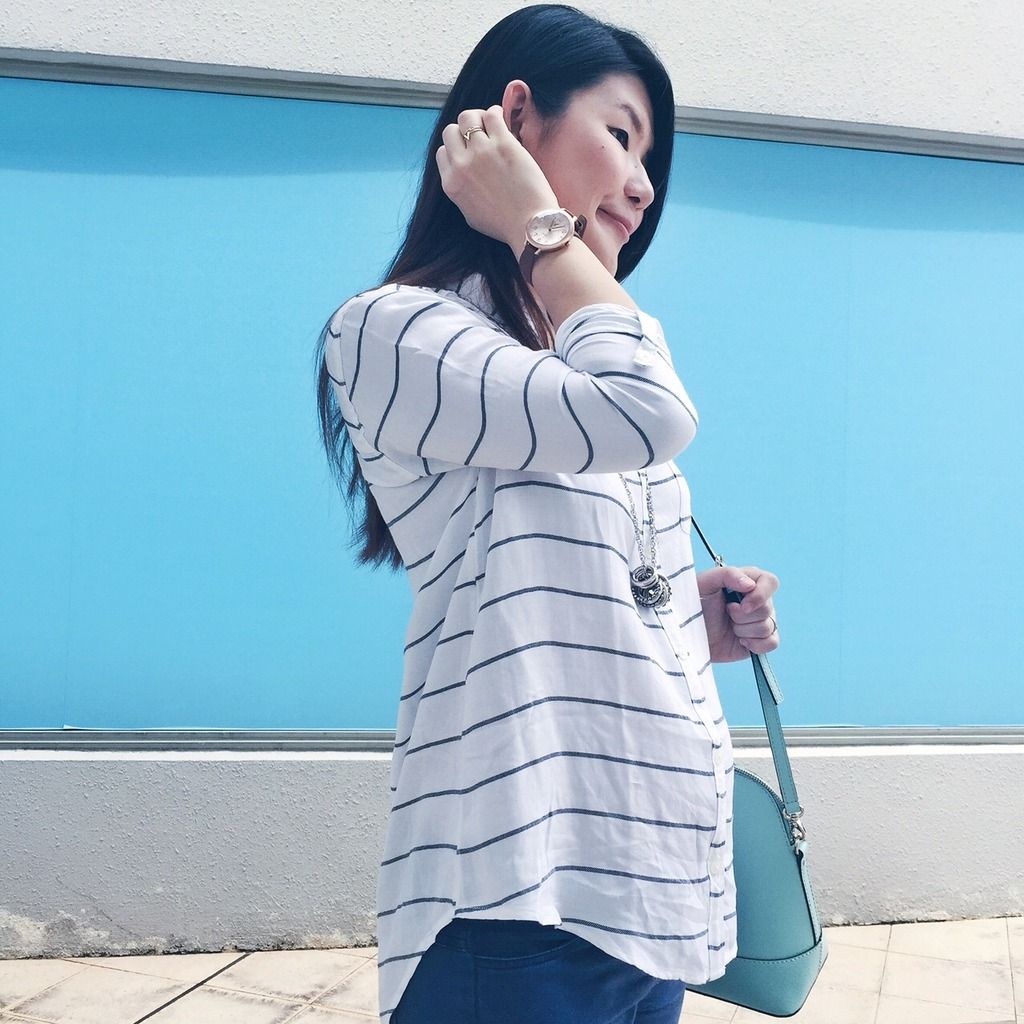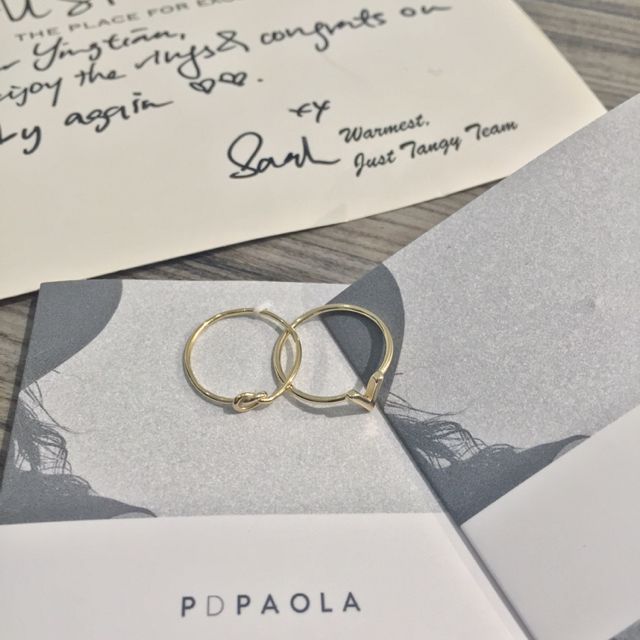 Loving these dainty gold rings from @justtangysg ( www.justtangy.com ) to layer the fingers. Perfect for everyday wear coz don't have to remove during gyms!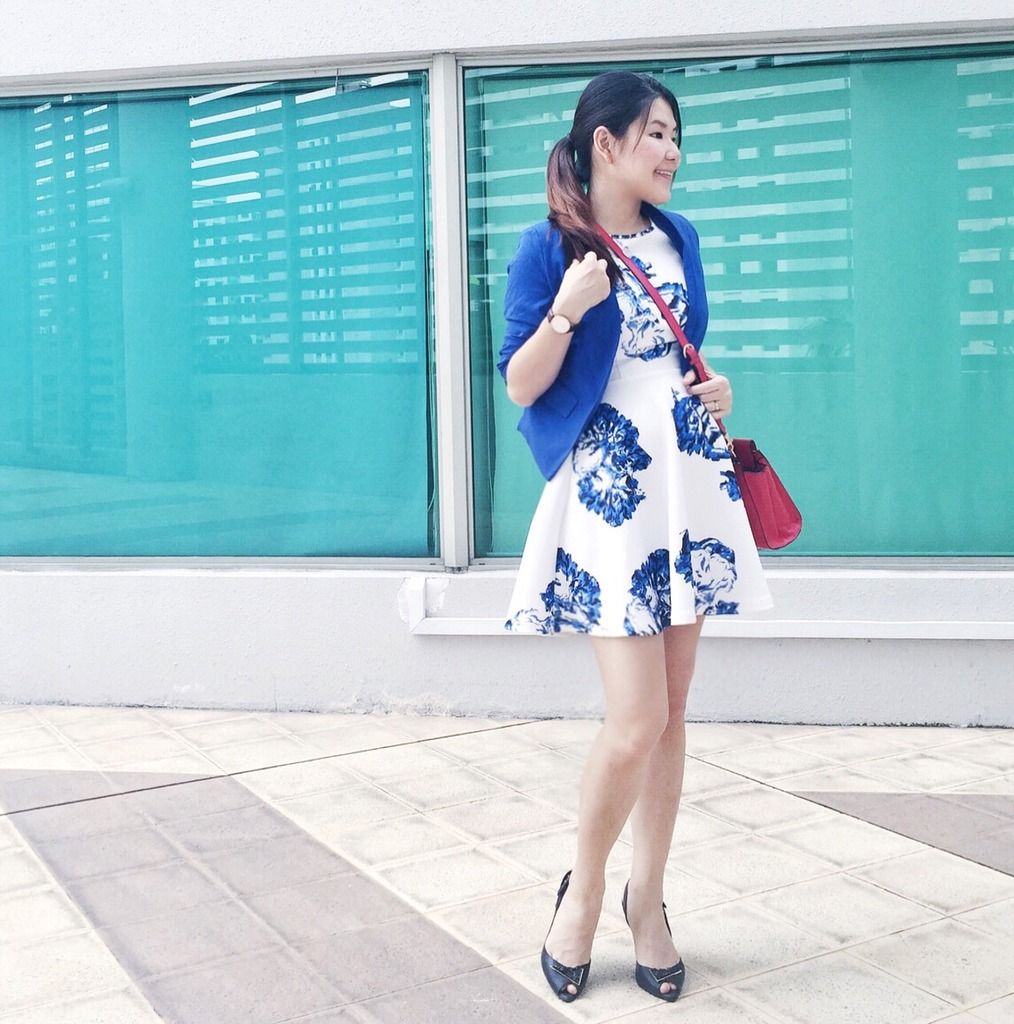 ---
On the 28th of June, we also celebrated our 6th year anniversary!
This year's anniversary was slightly more special as it marks our last year as two individuals. Coming our 7th year (nx year), we will be having our mini Sue on board at probably 7 months. Very surreal somewhat but it will be our best present! The celebration will probably be very much different, heading to the playground instead of the cinemas.
Our brunch place was booked by the hubs - Flutes.
FLUTES Restaurant.Bar
The National Museum of Singapore,
93 Stamford Road, 178897
I've always wanted to try this place out when passing by because of the ambience. Huge and white! No wonder it's so popular for ROM parties.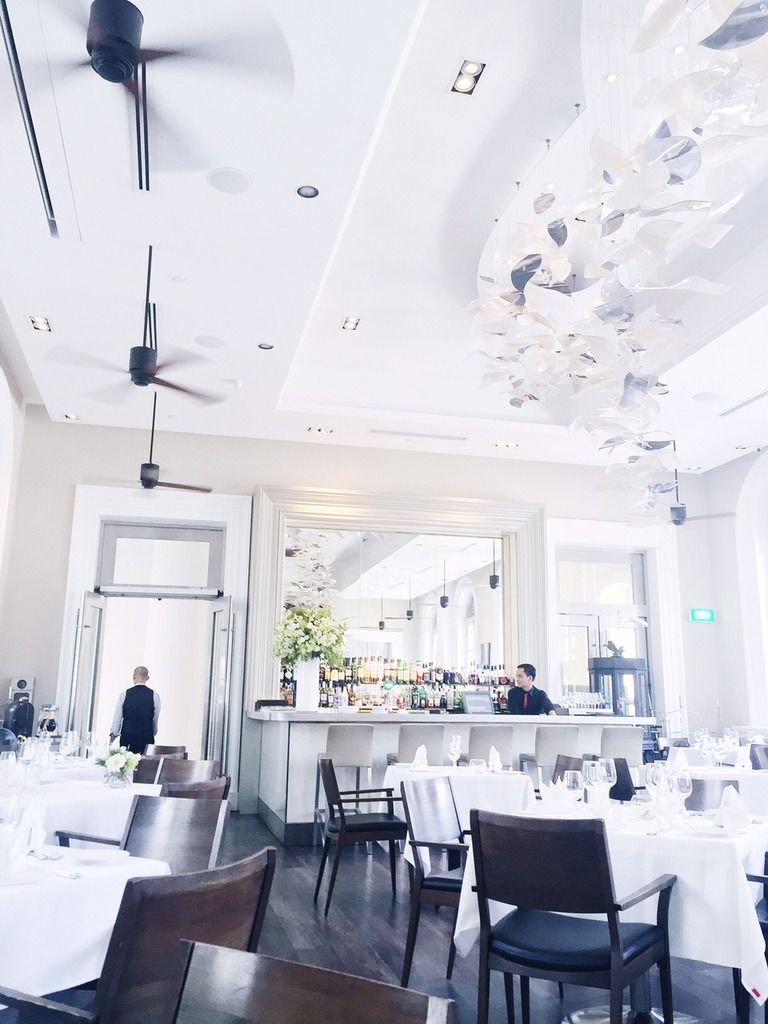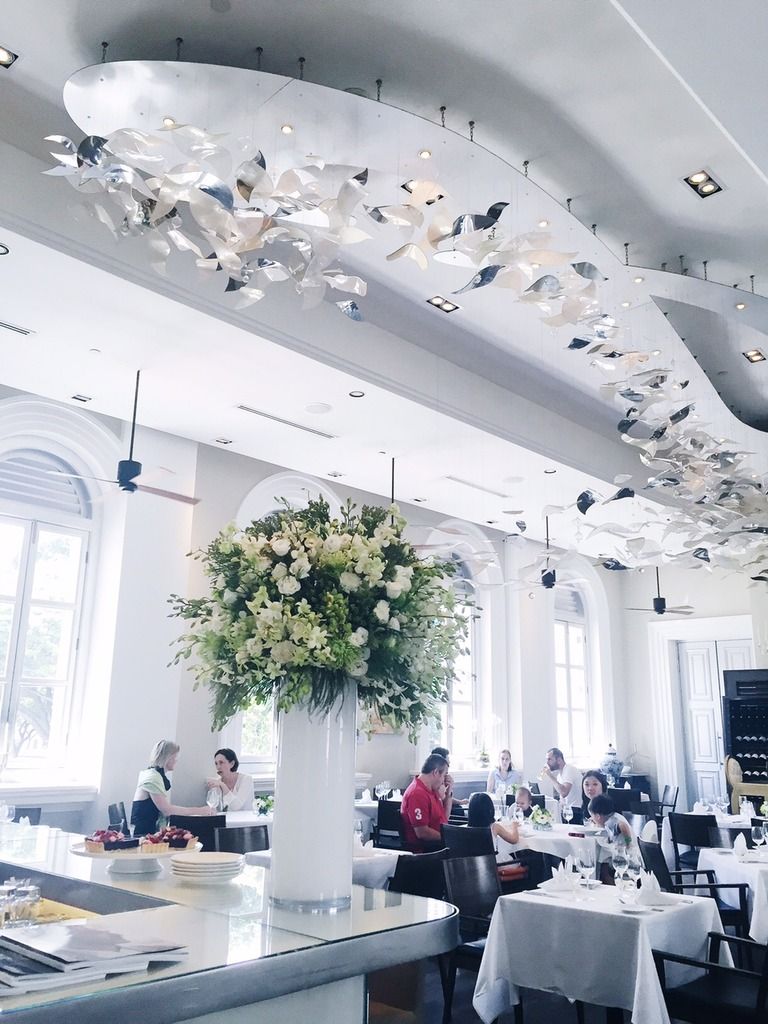 Also, the restaurant seems to be quite empty so it's like you booked the entire area just for yourselves!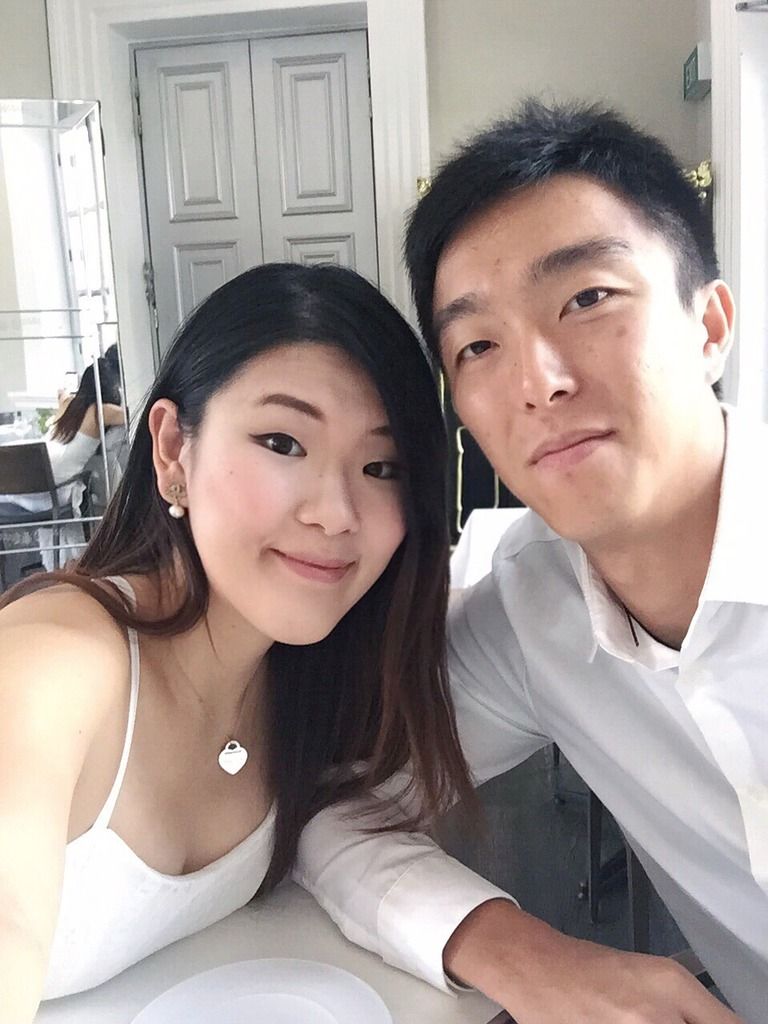 We happened to be white too! The hubs wanted to match my outfit and I've been saving this dress for awhile since it's too dressy for our usual slack weekend.
Hub's appetizer - oyster, salmon, bacon and cheese.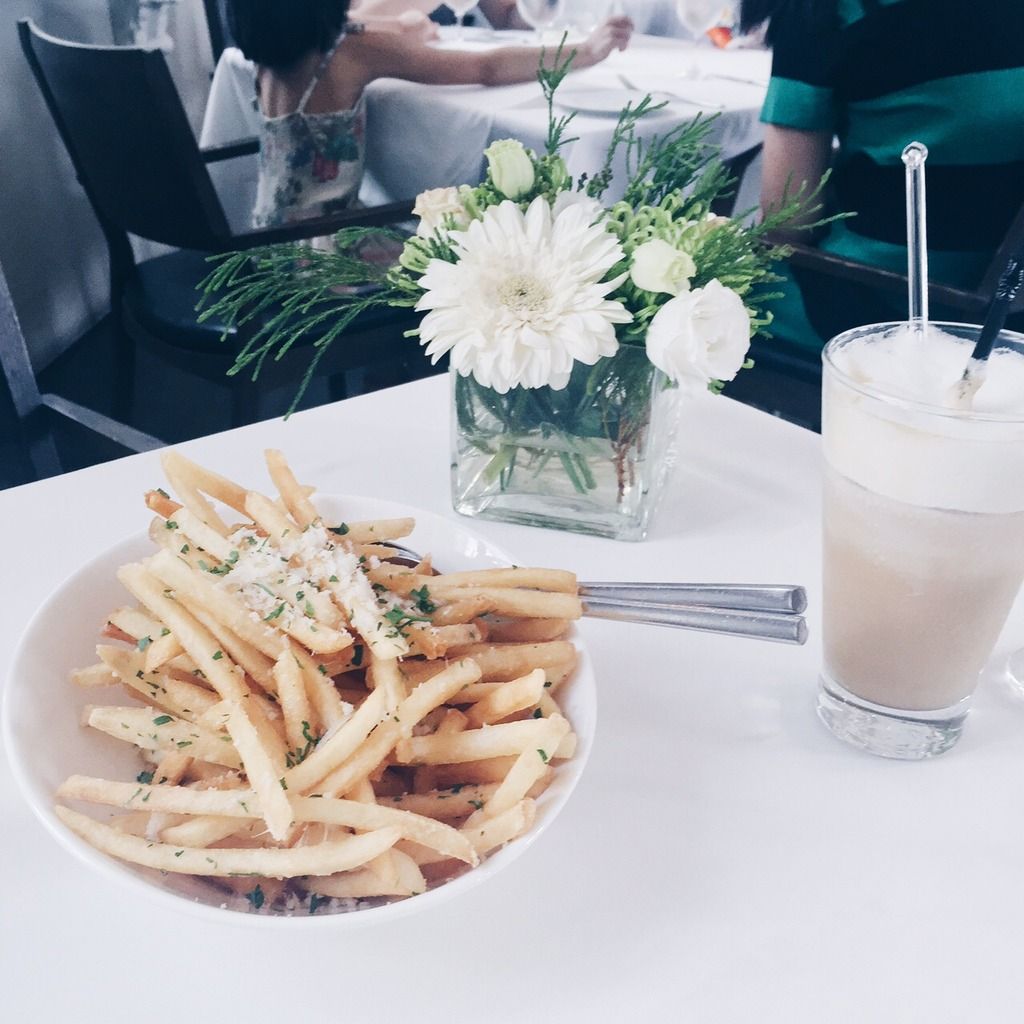 For me - truffles fries!
Portion is quite filling and we had a hard time finishing it.. but they were still gone before mains!His steak sandwich was damn awesome that I kept whacking! Service was good as well and they were abit too attentive for my liking at times.
"Do you need a picture?"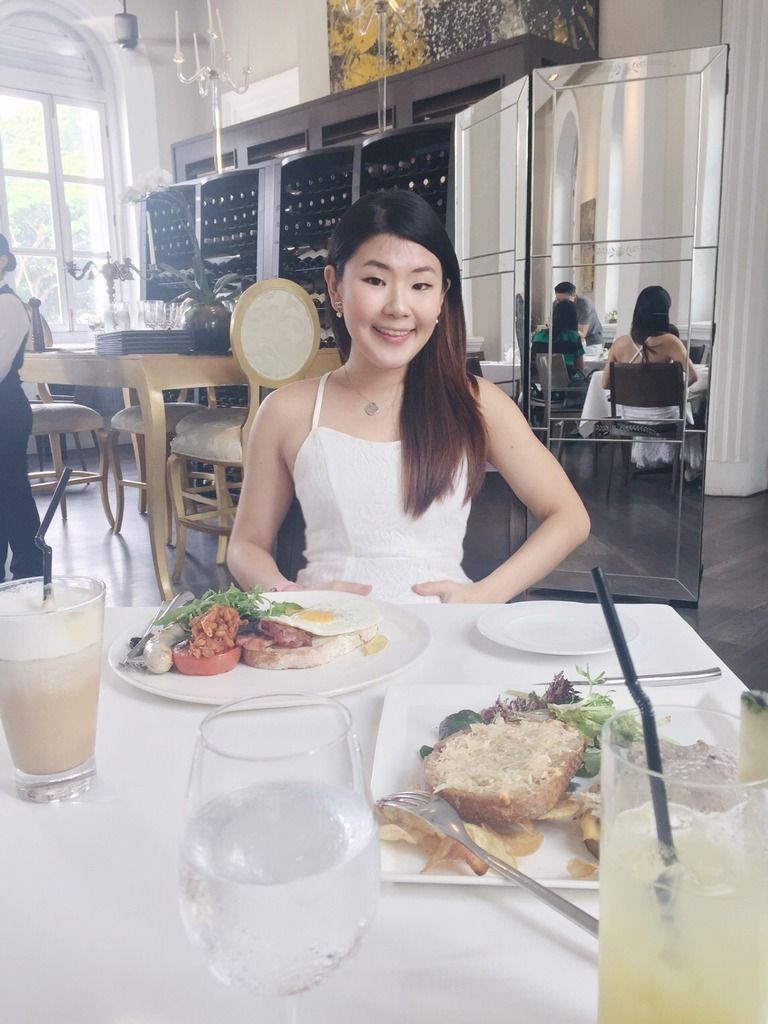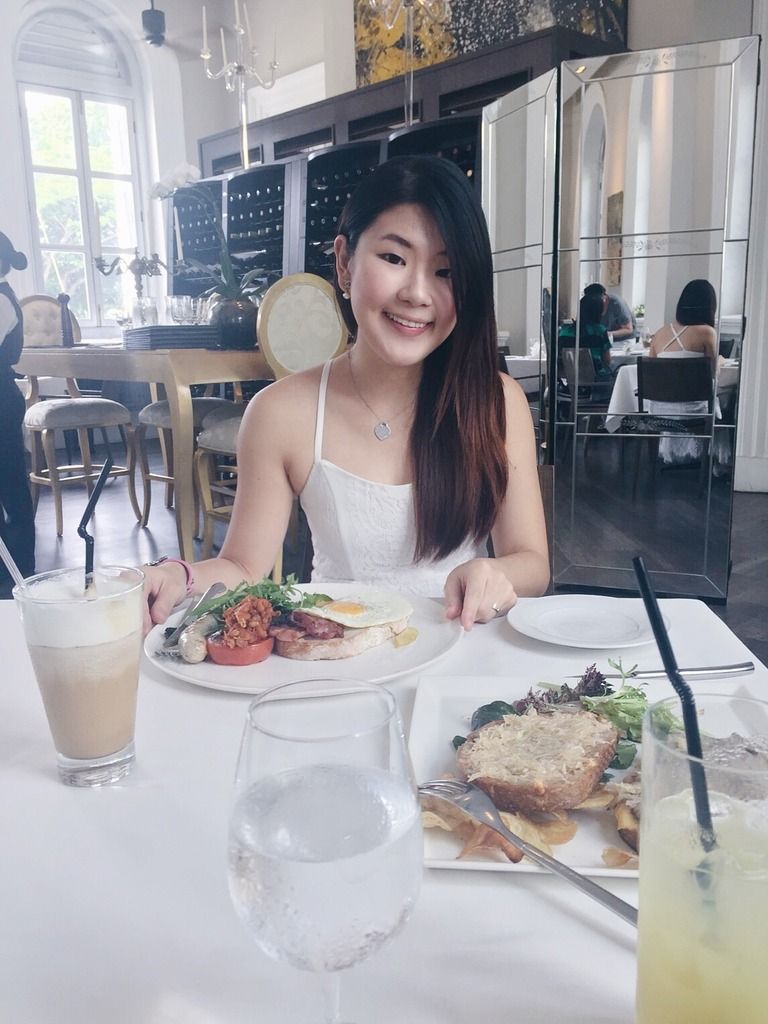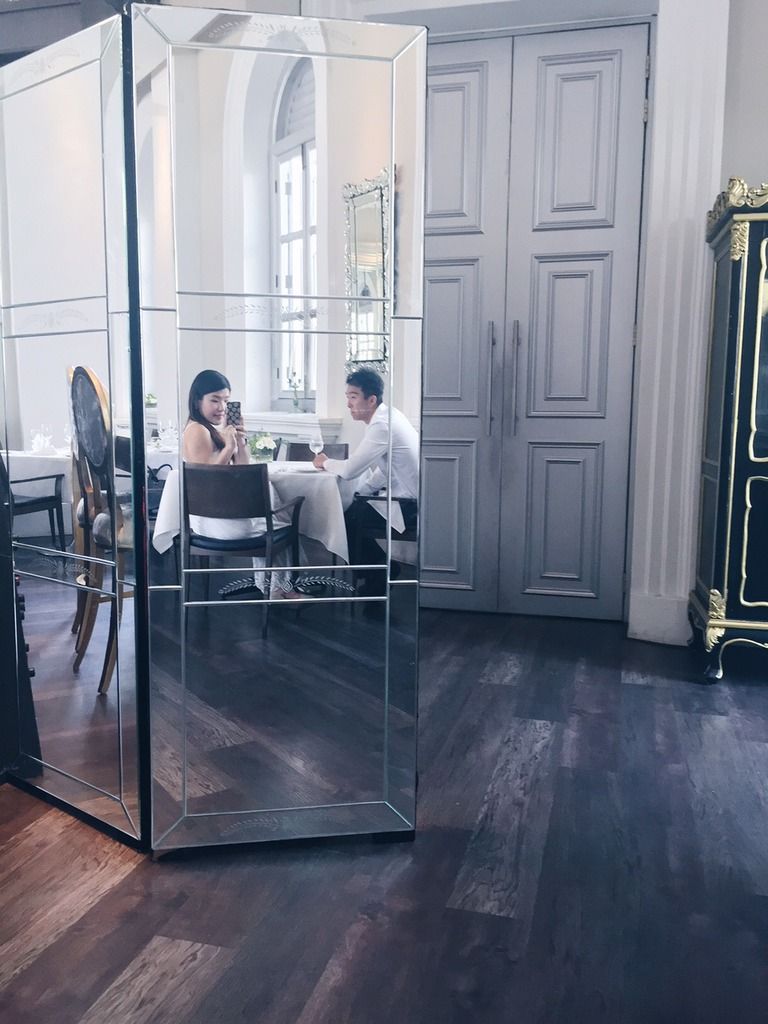 We will definitely be back for their dinner menu next time.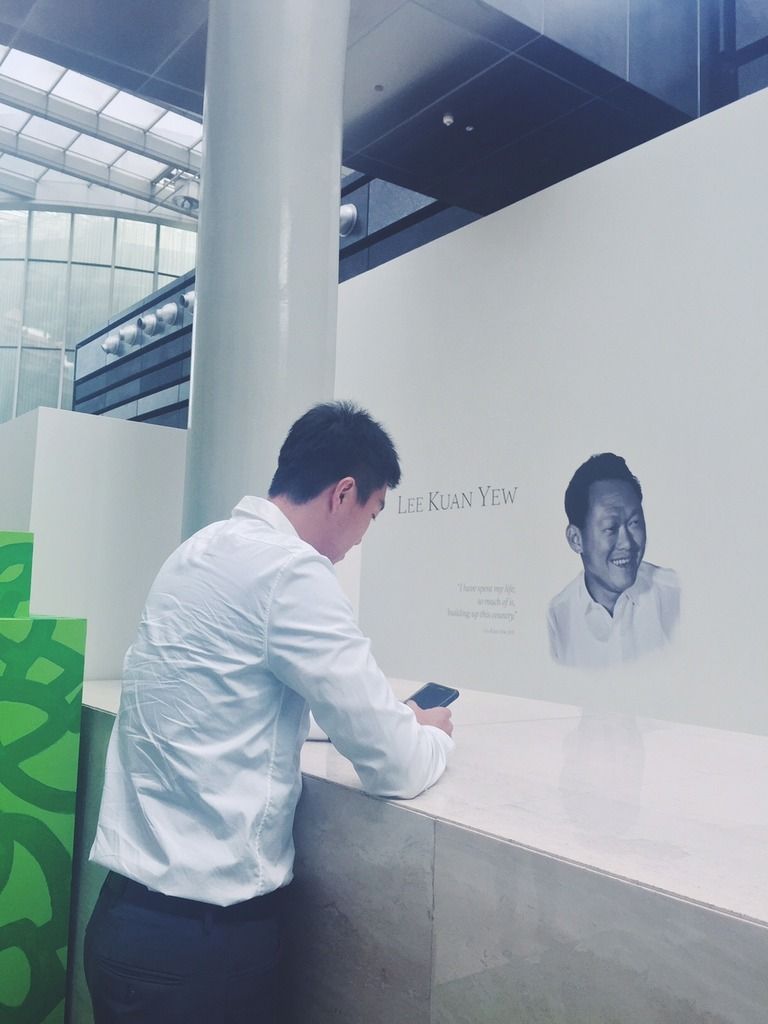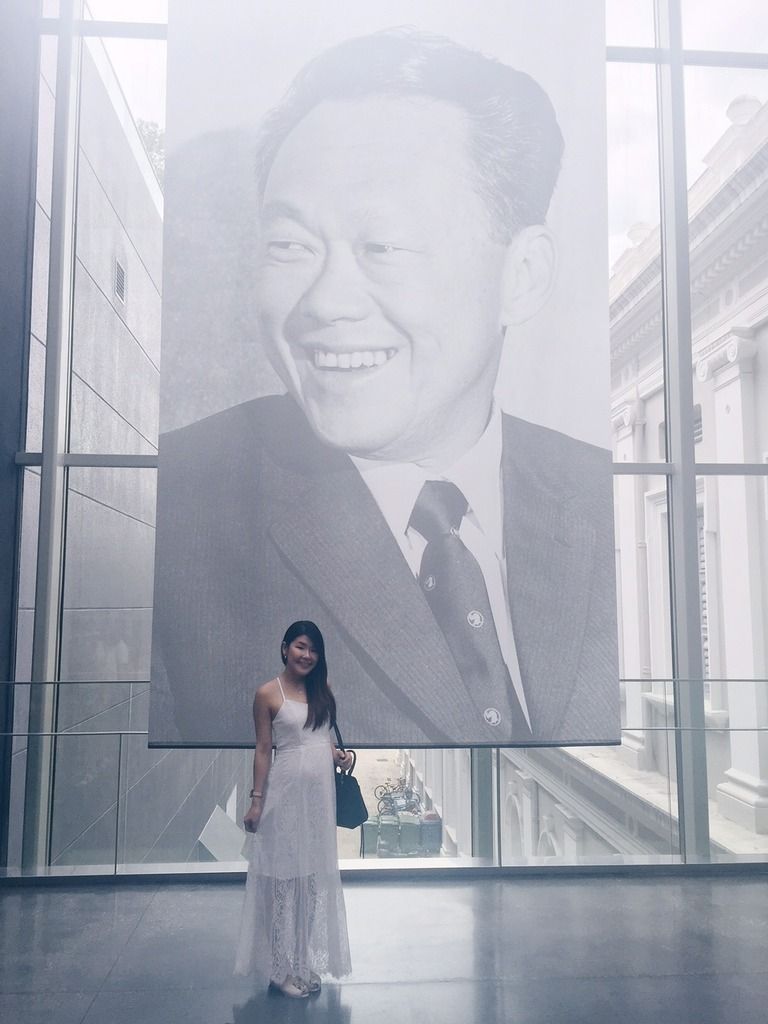 Today's #OOTD was fun too because of the photogenic backdrop everywhere ;)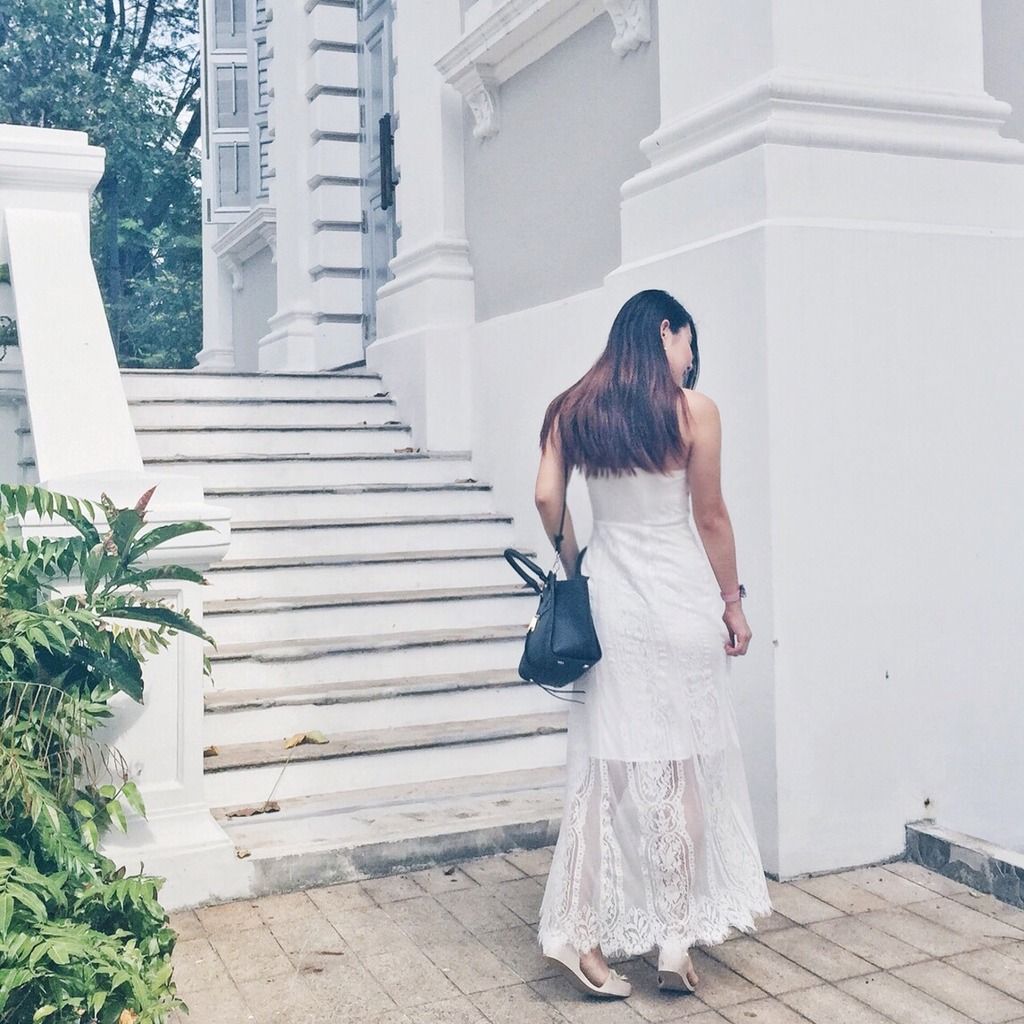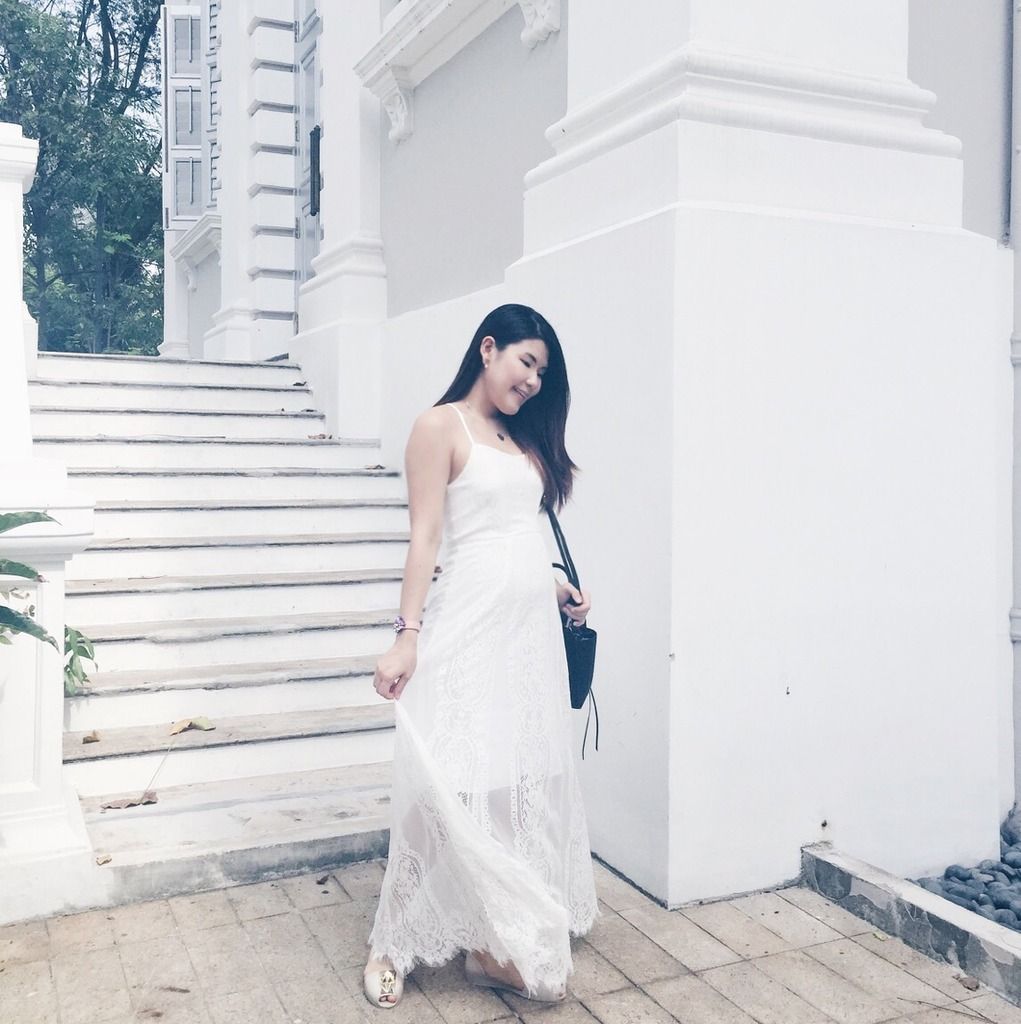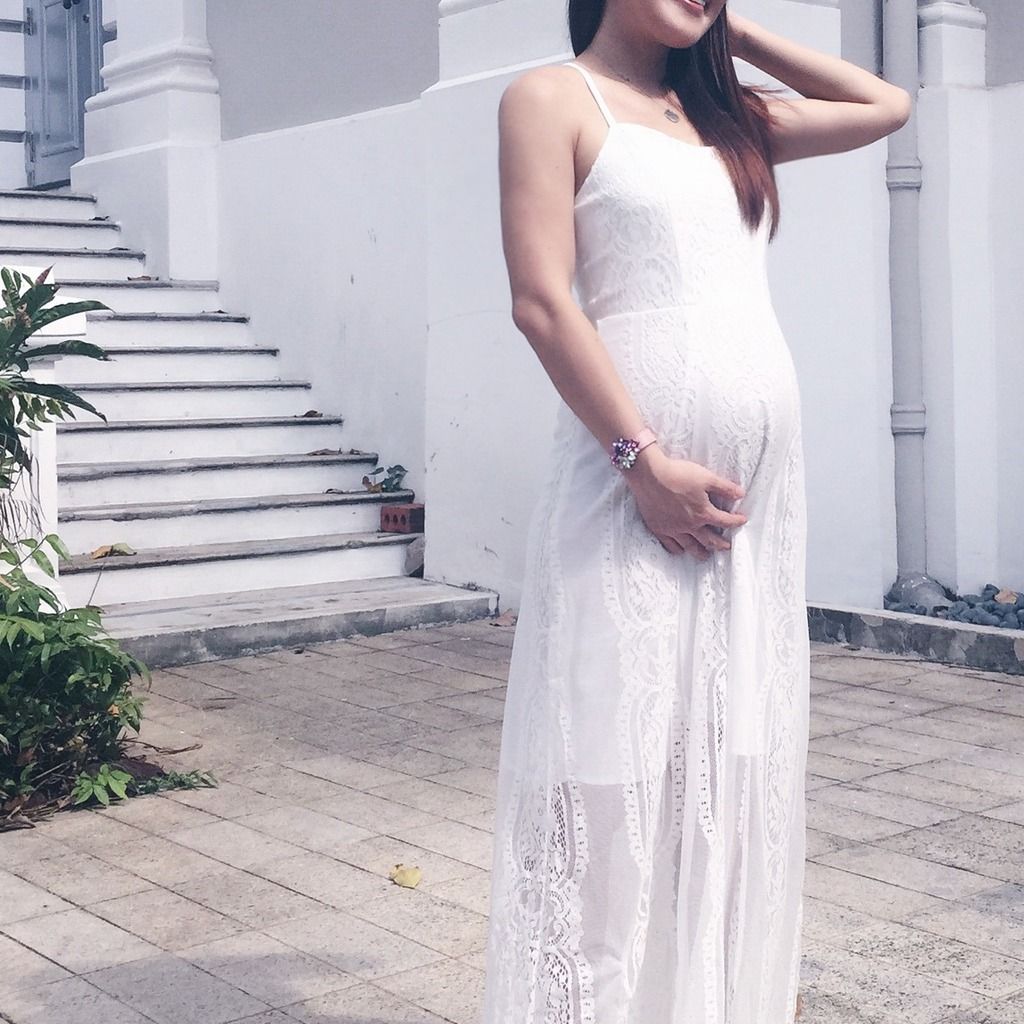 To many more chapters & milestones together in #racetcyt together!
Thank you for planning everything and also completing me - my husband, father of mini Sue, best friend, advisor, personal trainer and everything <3